This Pan Roasted Pear Salad is the perfect marriage of late summer and early fall—soft lettuce and cheese with candied walnuts and warm, saucy pears.  Heaven on a plate.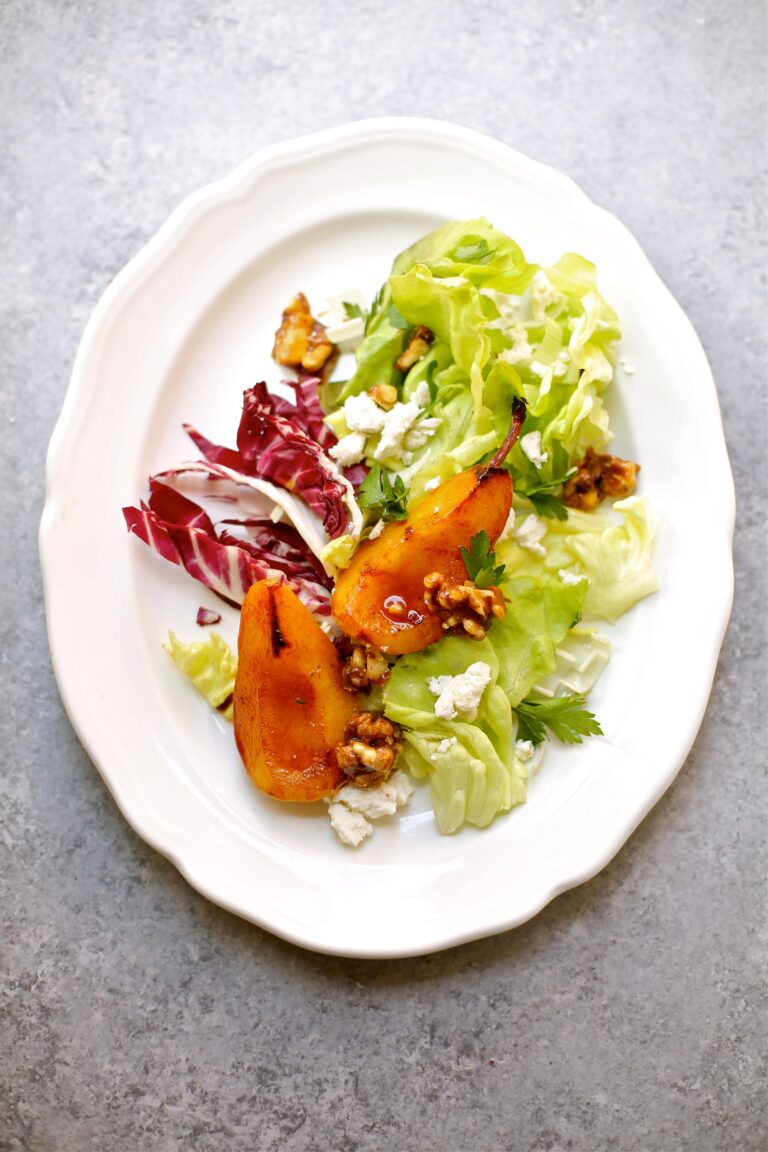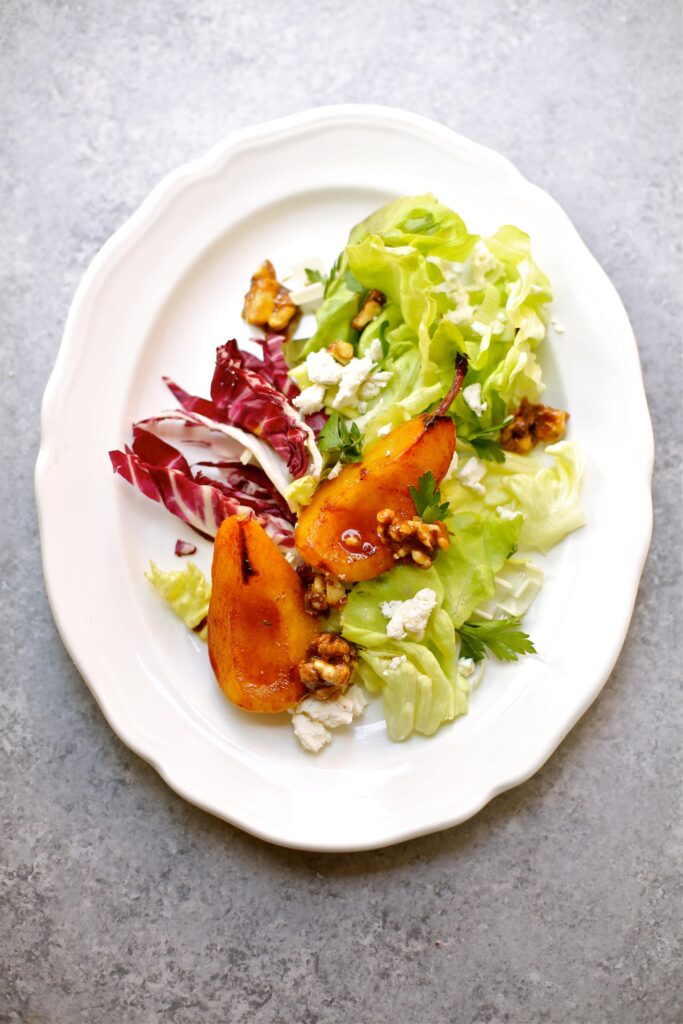 At the grocery store recently, I had a full cart and a terrified, freshly-hired clerk on my hands.
His overly friendly and nervous demeanor was a dead giveaway 🙂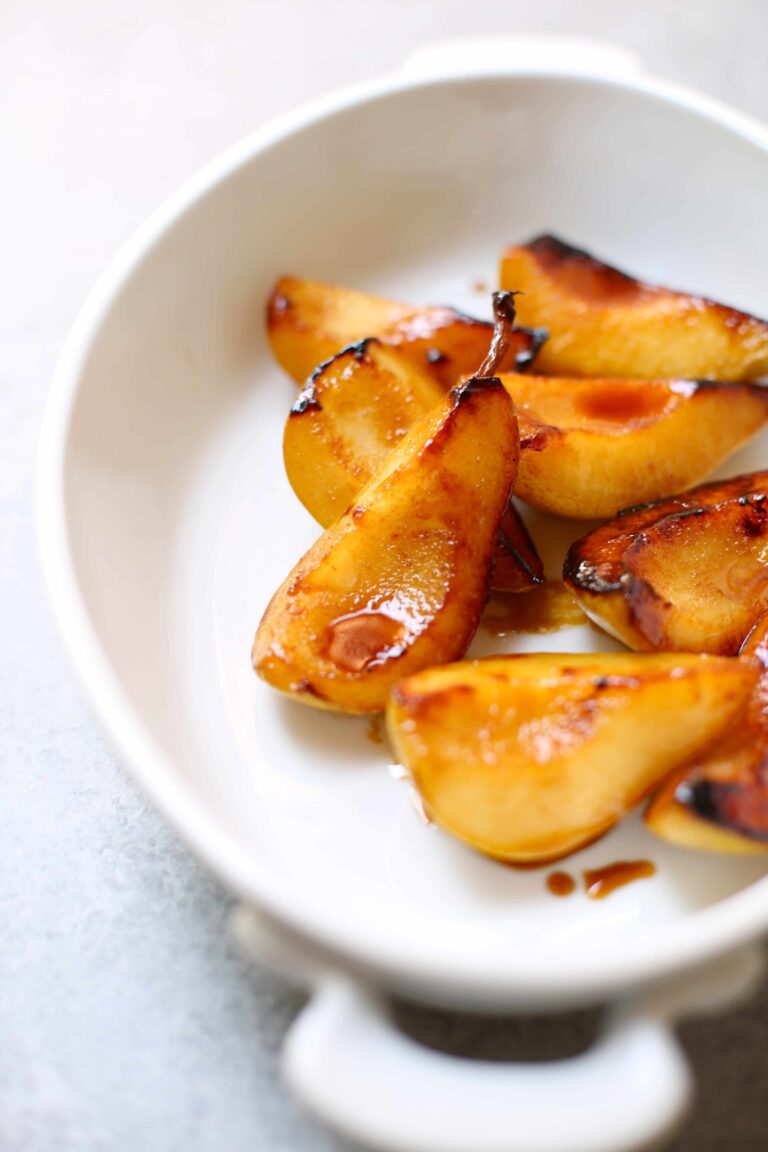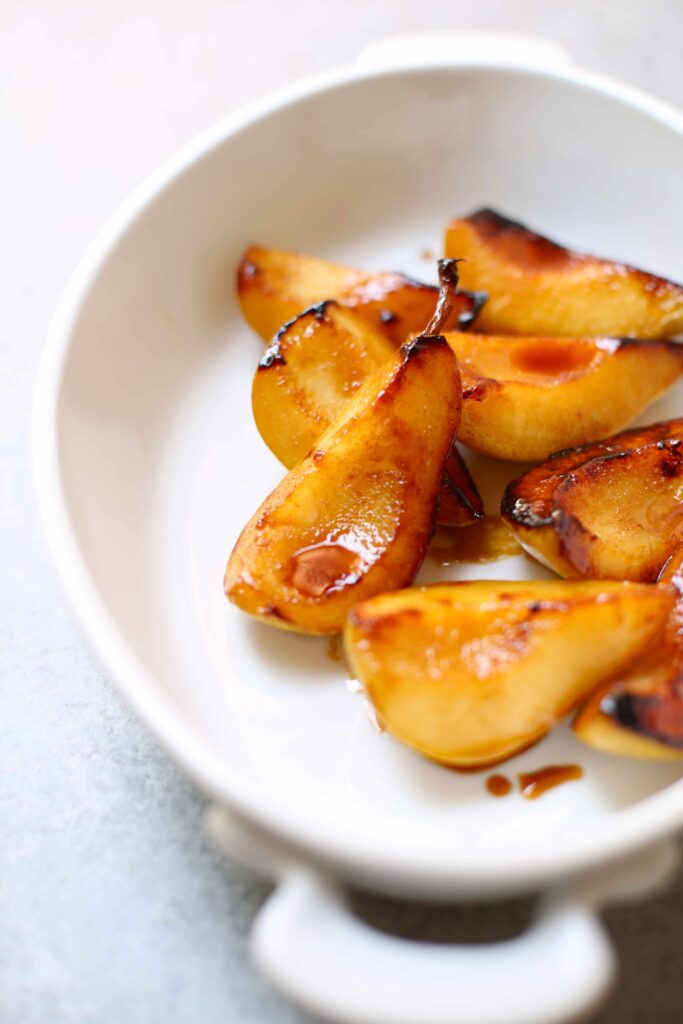 This was one of those situations you wish you'd spotted before you placed your sourdough baguette on the conveyor belt.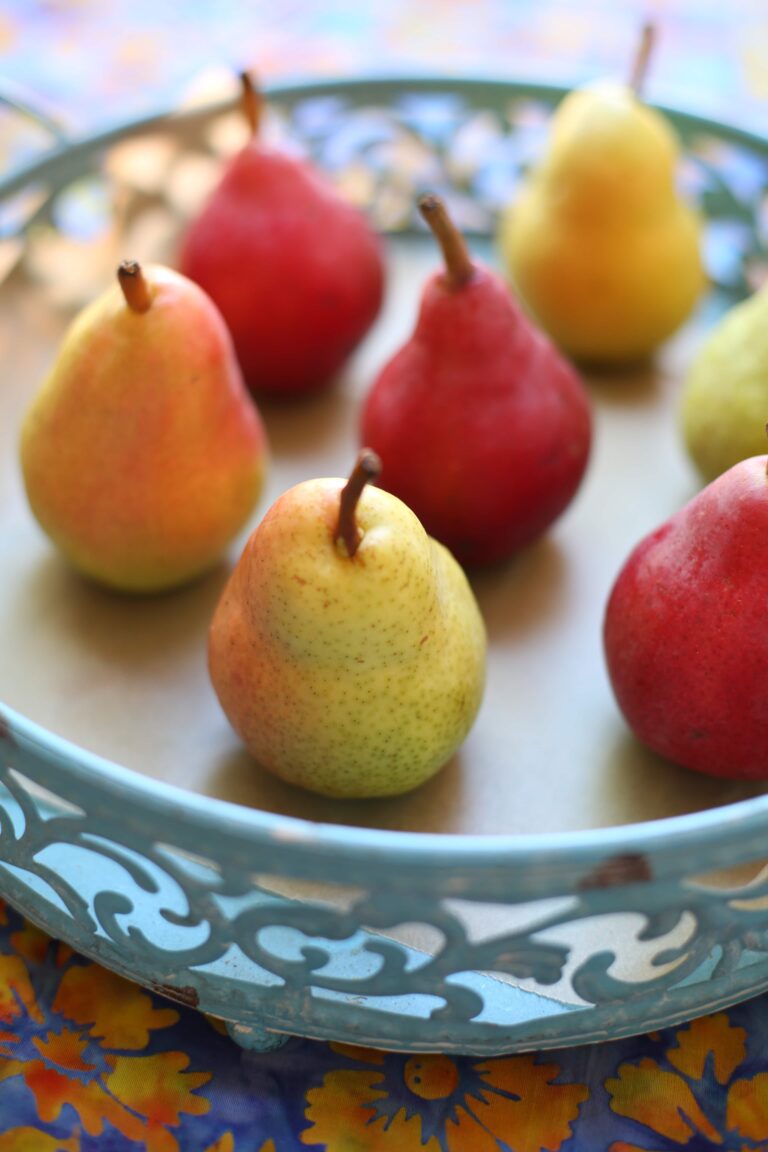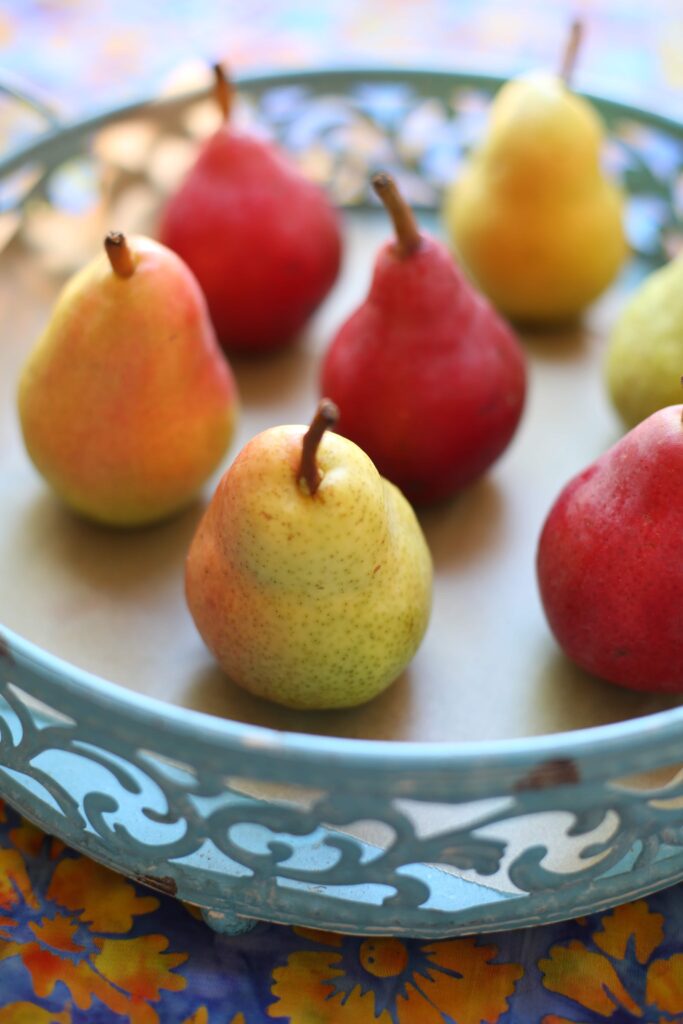 First, he grabbed my perfect bunch of delicate flowers like they were a sack of potatoes, which made water spurt out everywhere, including all over the other groceries.
Things went downhill from there.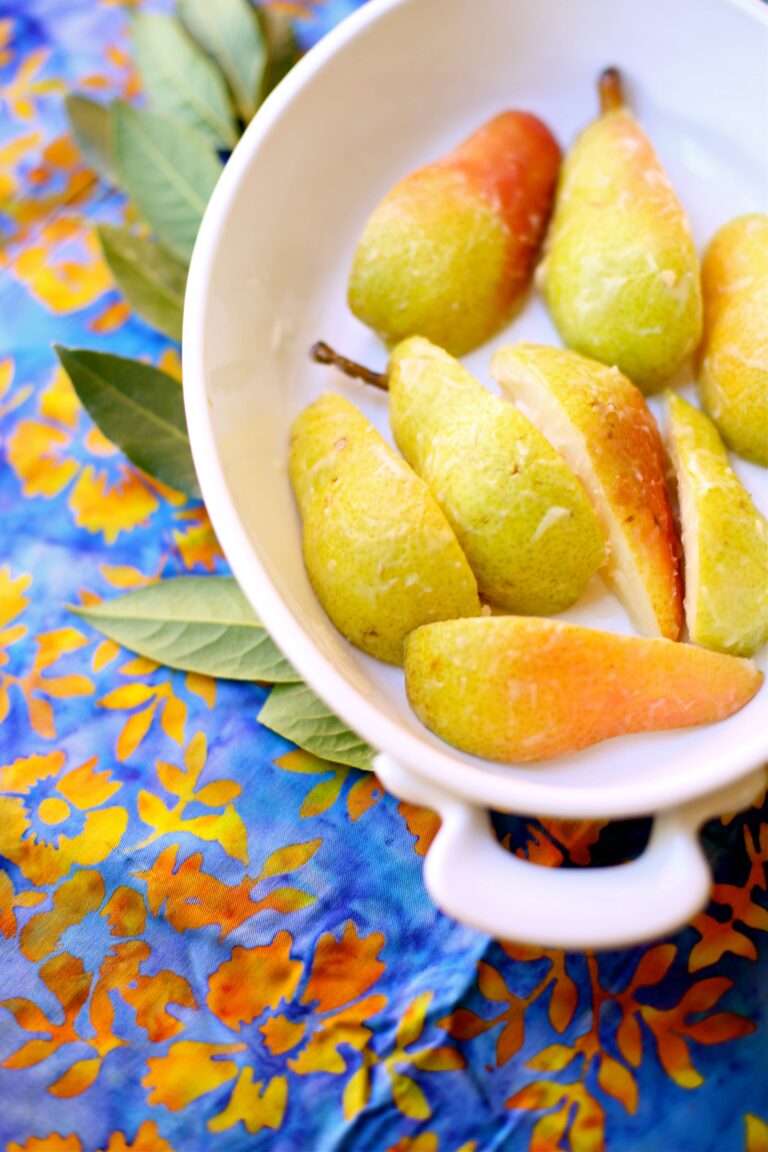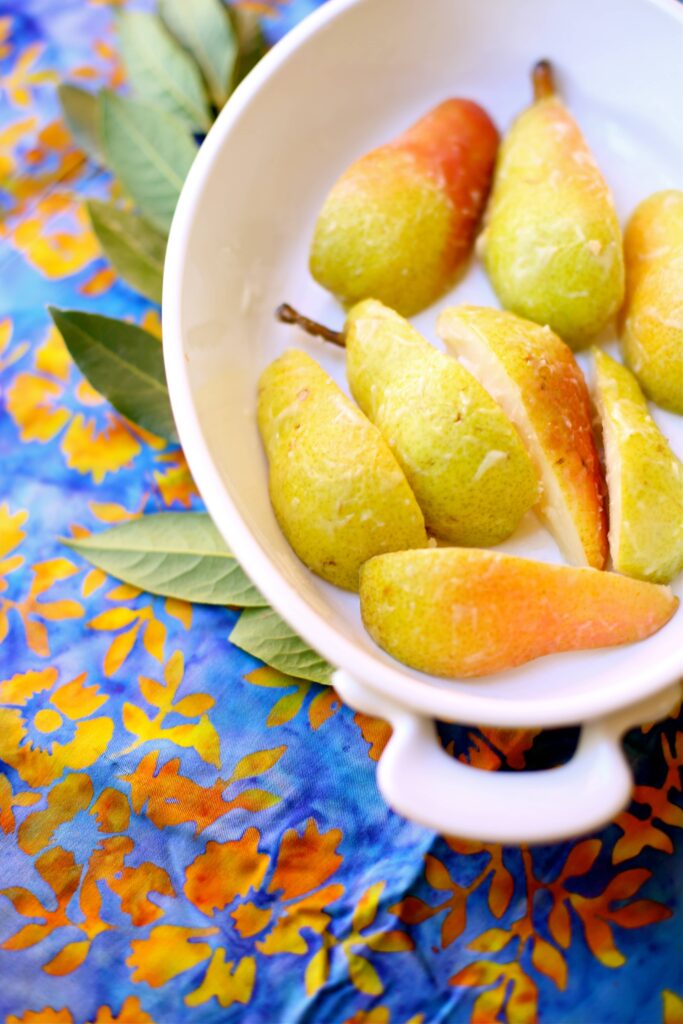 The wrapping randomly came flying off the bag of tortillas as he struggled to scan them, no amount of masking tape would stick to the lid of hummus, and my cherry tomatoes tumbled around the conveyor belt like marbles.
Then the poor kid had the nightmare of figuring out my fruits and vegetables.
It was like a game show – are these Gala apple or Fuji? The bananas organic? Is this a yam or a sweet potato?  What's the code for the mushrooms?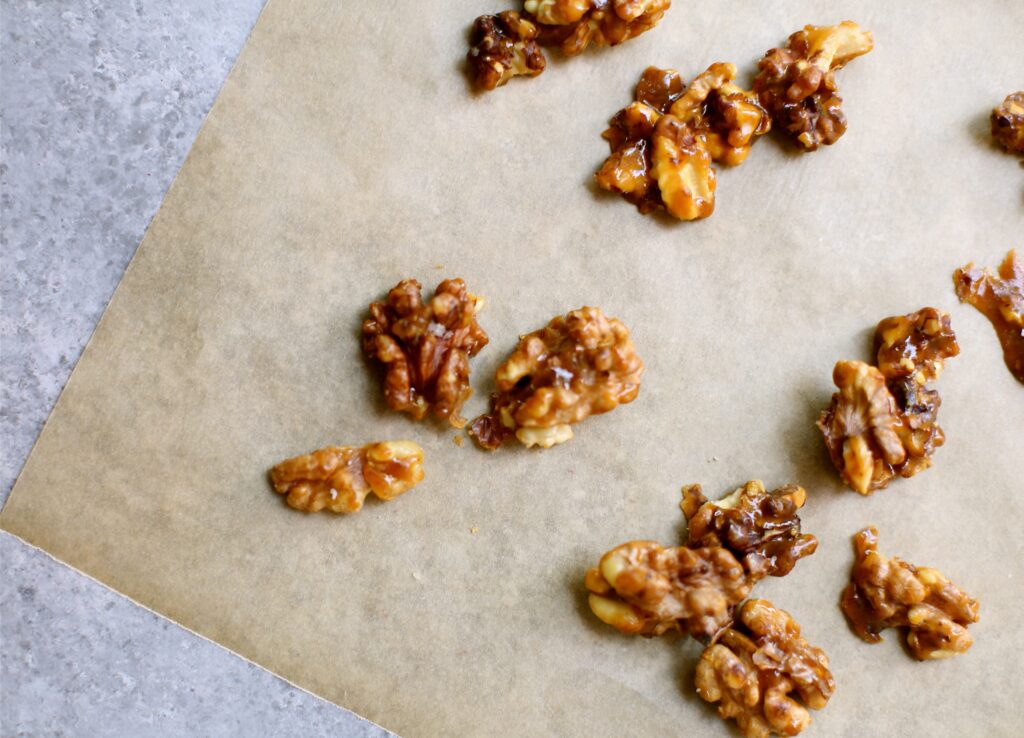 When he was finally done a good 20 minutes later, we were both exhausted.
Fresh pears are just now coming to grocery stores and Farmer's Markets, so why not think about making a beautiful salad part of your autumn repertoire?
This recipe for Pan Roasted Pear Salad is a magical combination of saucy roasted pears and crisp greens, made crazy good with easy homemade candied walnuts and a few nubs of soft goat cheese.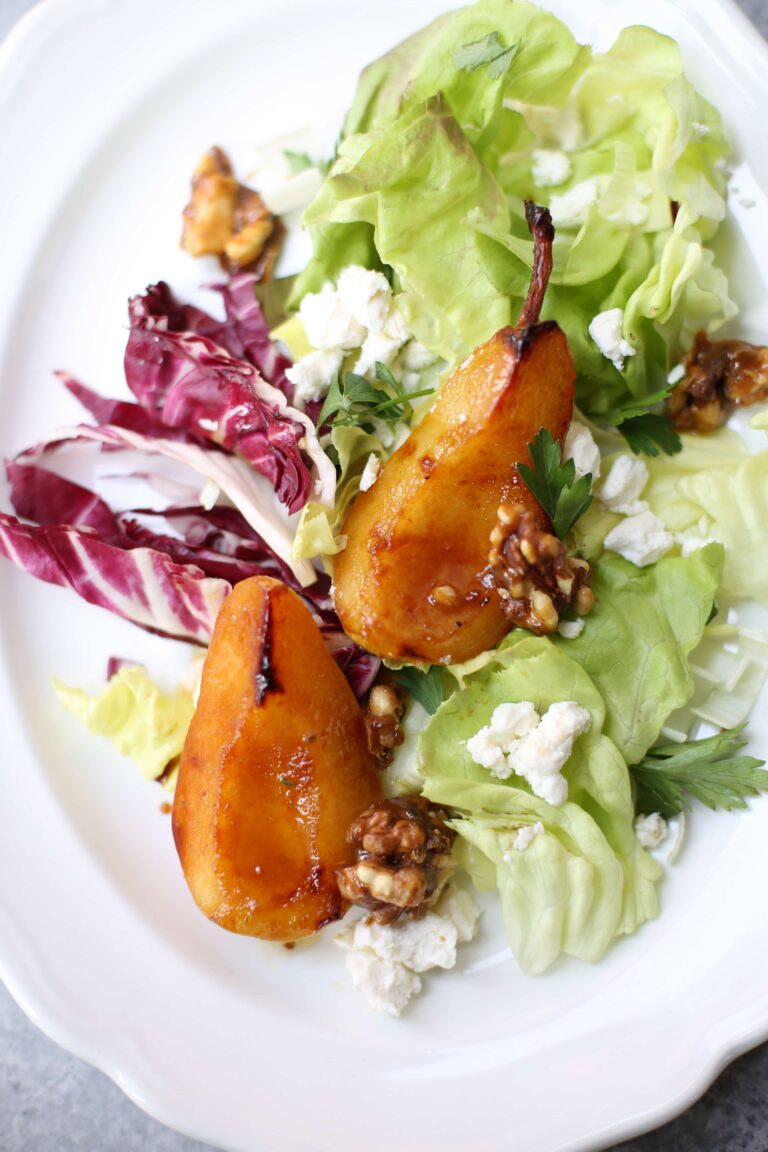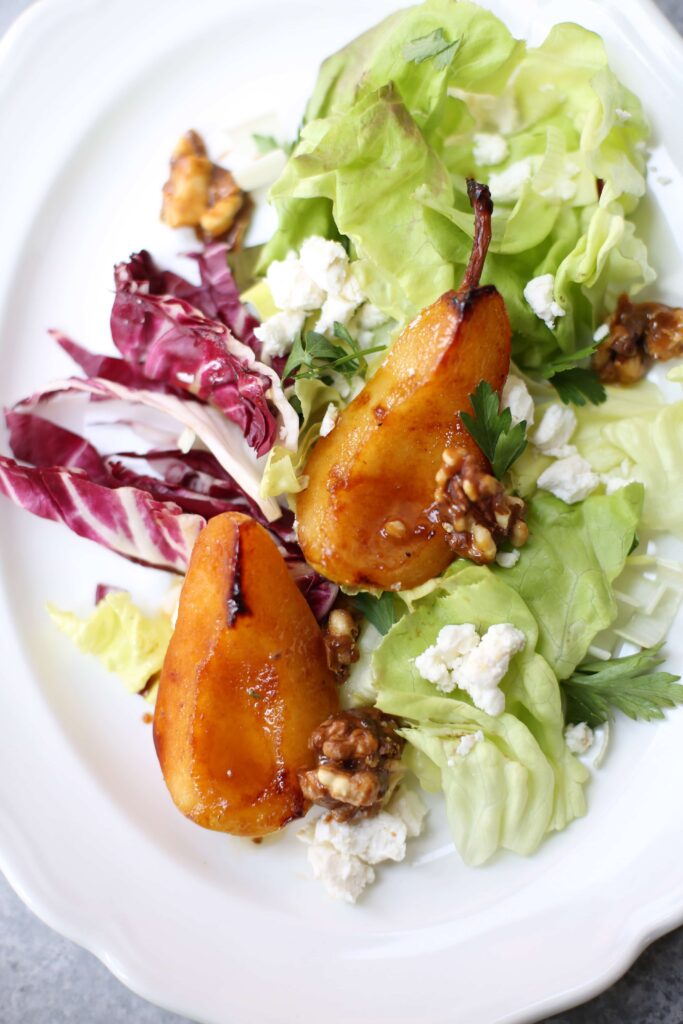 Serve this beauty of a salad before a nice dinner or by itself for lunch.
It's also easy to tote to work—pack up the components separately and assemble just before eating.
HOVER OVER PHOTO TO PIN RECIPE FOR LATER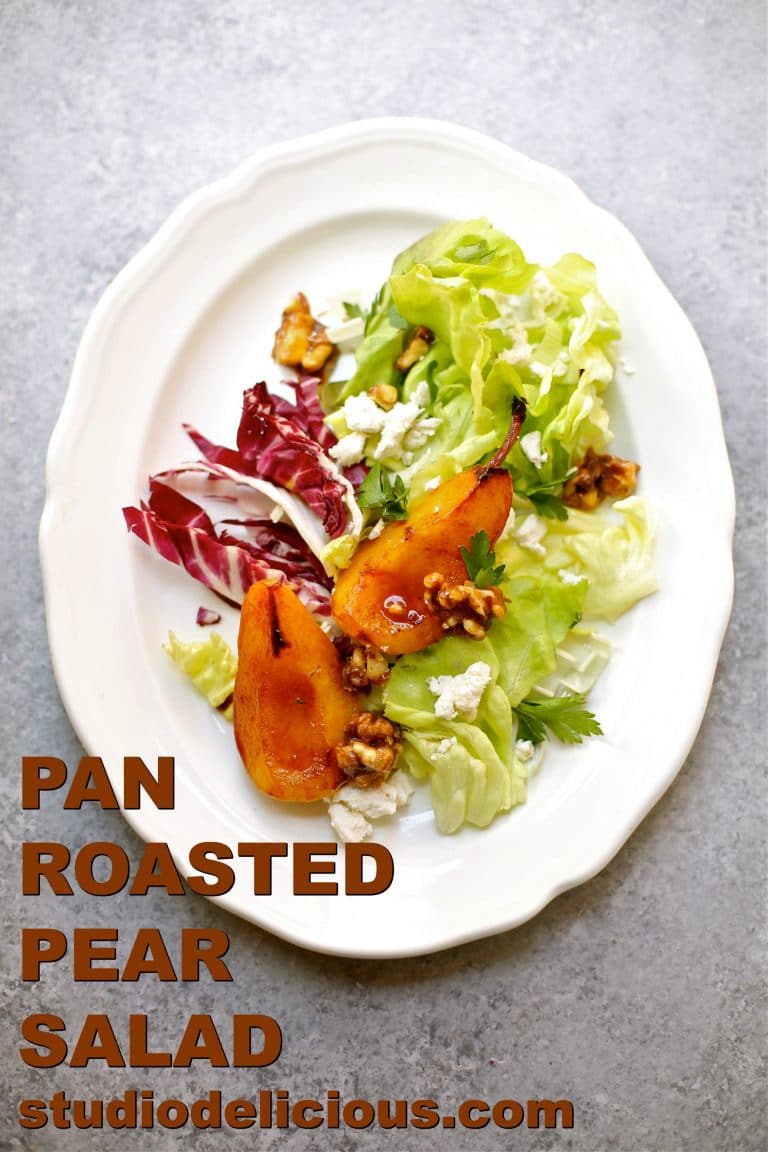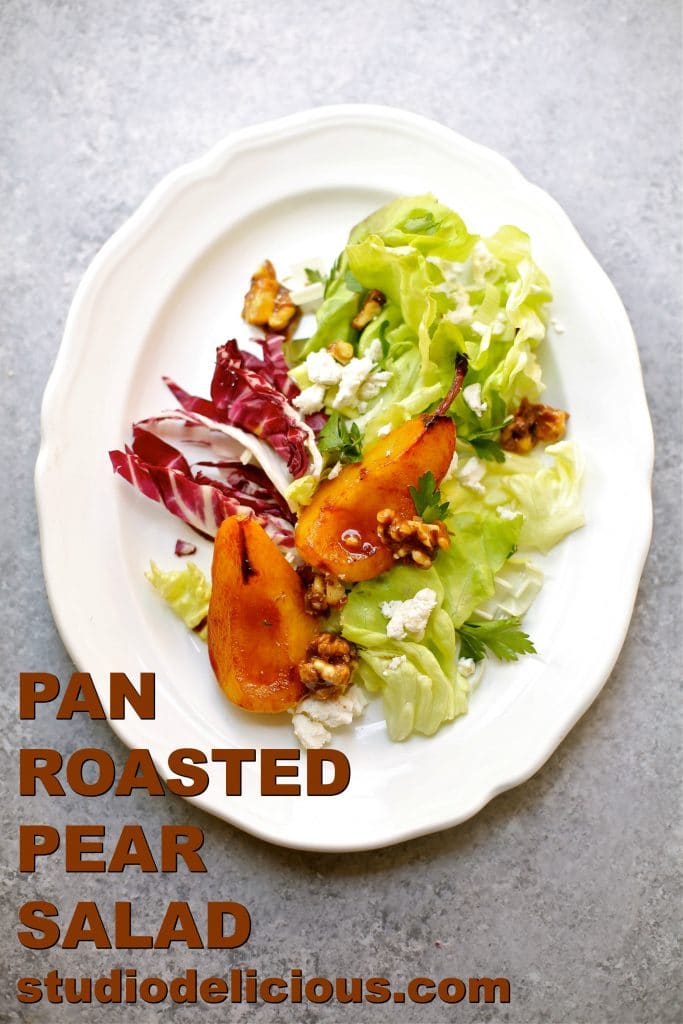 Ingredients
Serves 4-6

2-3

pears

quartered and cored (8 oz) Note: I used Barlett pears

2 1/2

teaspoons

sugar

Pinch

of salt

1

tablespoon

butter

1/4

cup

white balsamic vinegar

or apple cider vinegar

2

tablespoons

olive oil

1

teaspoon

honey

1

tablespoon

finely chopped leek

you could also use a shallot

Salt and Pepper

4

cups

red or regular butter lettuce

about 6 ounces torn in 2" pieces

1/2

head radicchio

sliced in ribbons

1/4

cup

flat leaf

Italian parsley, chopped

4

ounces

of goat cheese

crumbled

Candied walnuts

recipe follows

CANDIED NUTS

1

cup

walnuts or pecans

1/4

cup

superfine sugar

1

tbsp.

unsalted butter
Instructions
PAN ROAST THE PEARS

In a medium-sized bowl, toss the pears with 2 teaspoons of the sugar and a pinch of salt.

Heat a medium (12 inch) non-stick skillet, melt the butter and place the pears in the pan, cut side down in a single layer on medium-high heat.

Cook until golden, about 2-4 minutes, carefully turning the pears with a small spatula to caramelize the other cut sides, another 2-4 minutes per side.

Turn heat off and with the skillet still sitting on the burner, add 2 tablespoons of the vinegar, gently coating the pears with the glaze.

Carefully remove the pears and transfer to a plate or dish to cool for 30-45 minutes.

In a medium bowl, whisk together 2 tablespoons of olive oil, the remaining 2 tablespoons of vinegar, the teaspoon of honey, and the tablespoon of chopped leek. Season with salt and pepper.

Add the lettuce, radicchio and parsley to the bowl, toss gently and divide between individual serving plates, top each portion with 2-3 pieces of the pan roasted pear, the candied walnuts, and the goat cheese. Serve immediately.

TO MAKE THE CANDIED NUTS

In a large non-stick skillet on medium-high heat, melt the butter in the pan and add the sugar and nuts, gently combining everything together using a non-stick spatula.

Continue cooking, stirring frequently to avoid burning. The sugar and butter will turn dark and syrupy, keep tossing gently in the pan to coat all the nuts. The process takes about 5 minutes.

Transfer the nuts to a piece of parchment paper and let them cool until ready to use.
SOURCE: Studio Delicious, via Cooks Illustrated.