Thanks to Valley Fig Growers for providing me bite-sized California Mission Figs used in this recipe for Ultimate Trail Mix with Cinnamon Oat Clusters!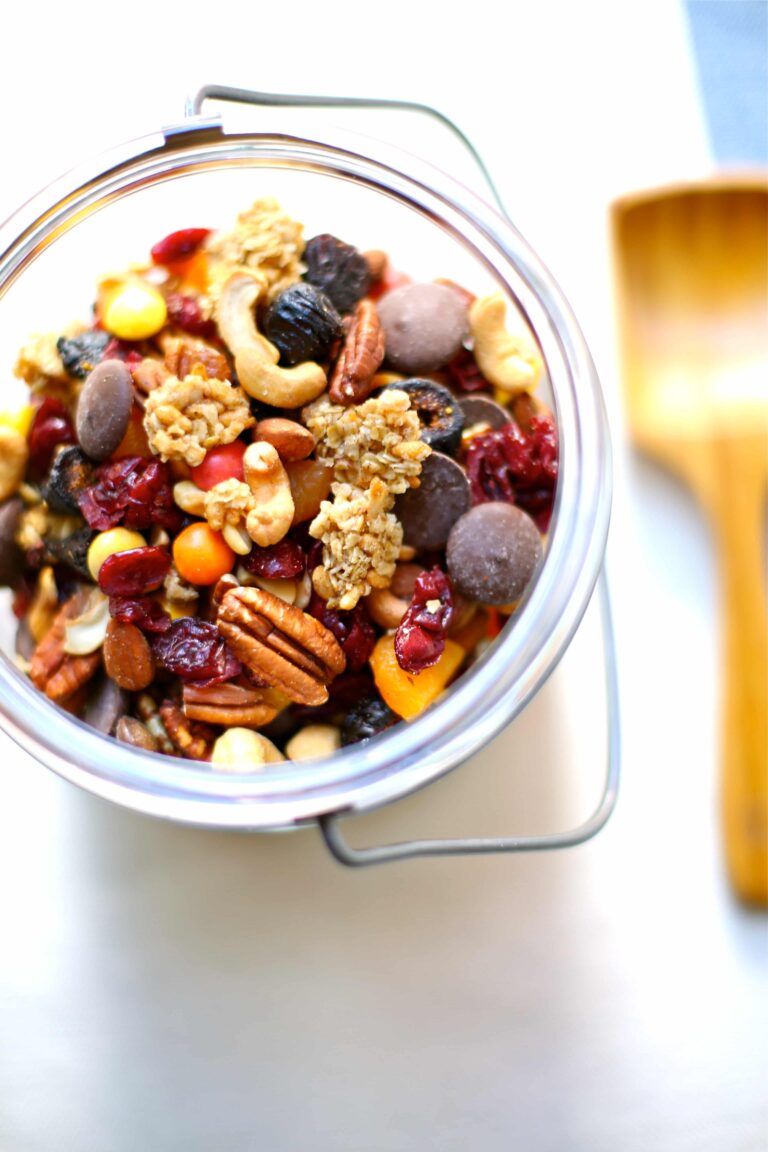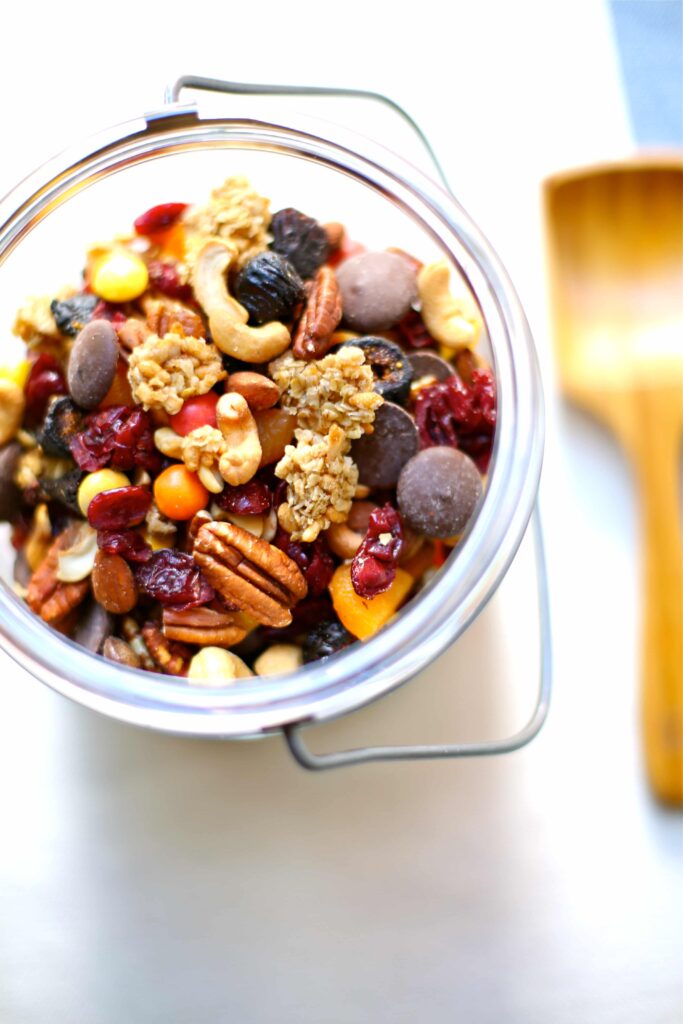 The first time I ate trail mix, it was a revelation.
Like, the clouds parted and everything.
Let me explain.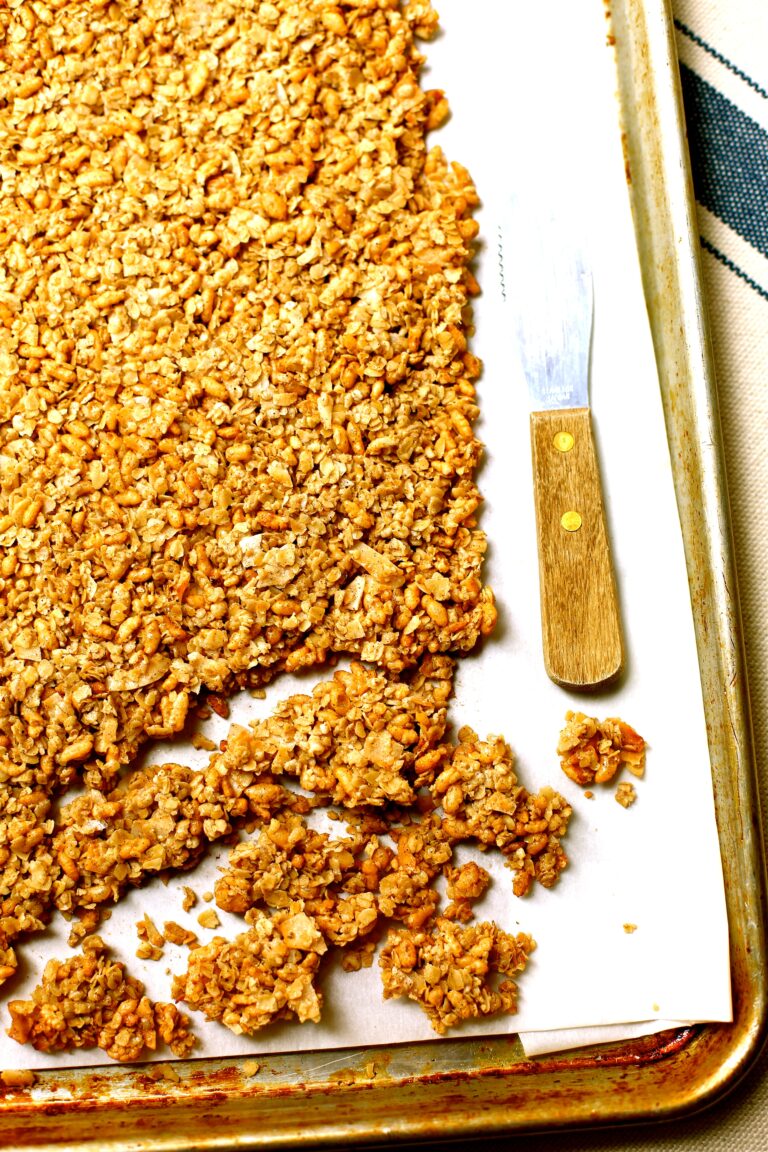 I was in my early twenties, and had just moved to a new town. Everything was new and exciting and strange and wonderful (and sometimes horrible.)
On weekly trips to the grocery store, I carefully added up the cost in my head of every item that went in my cart.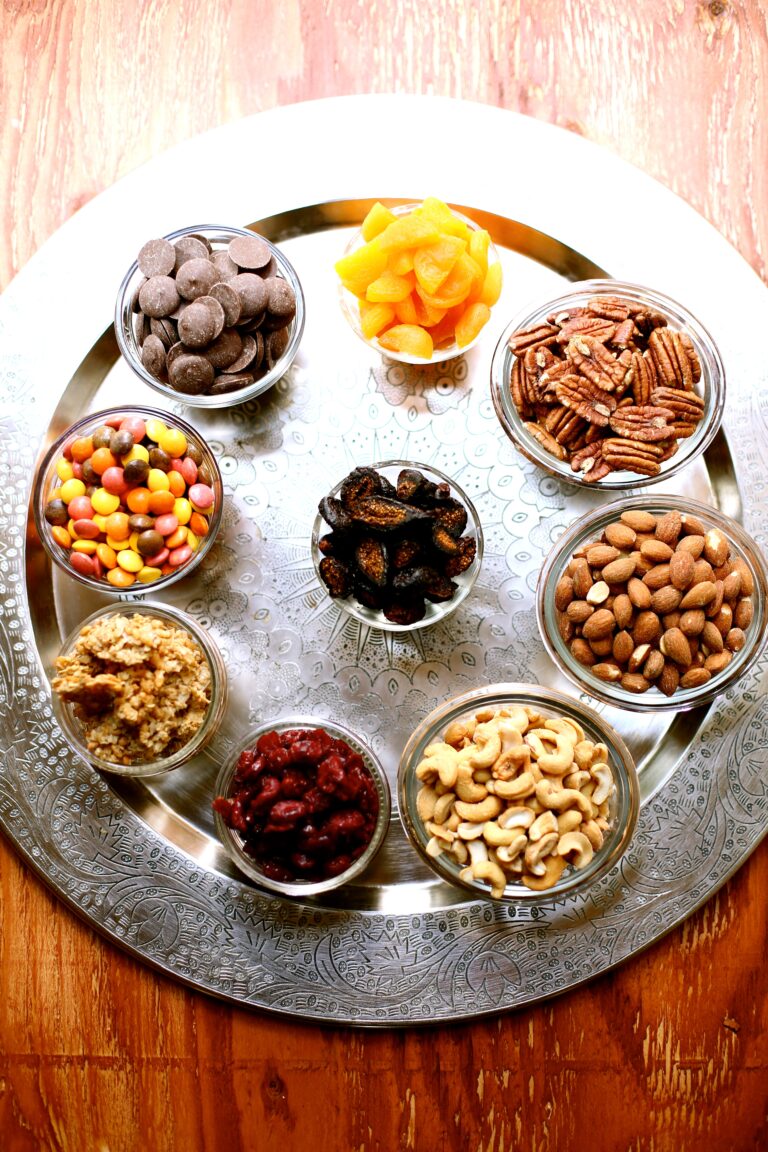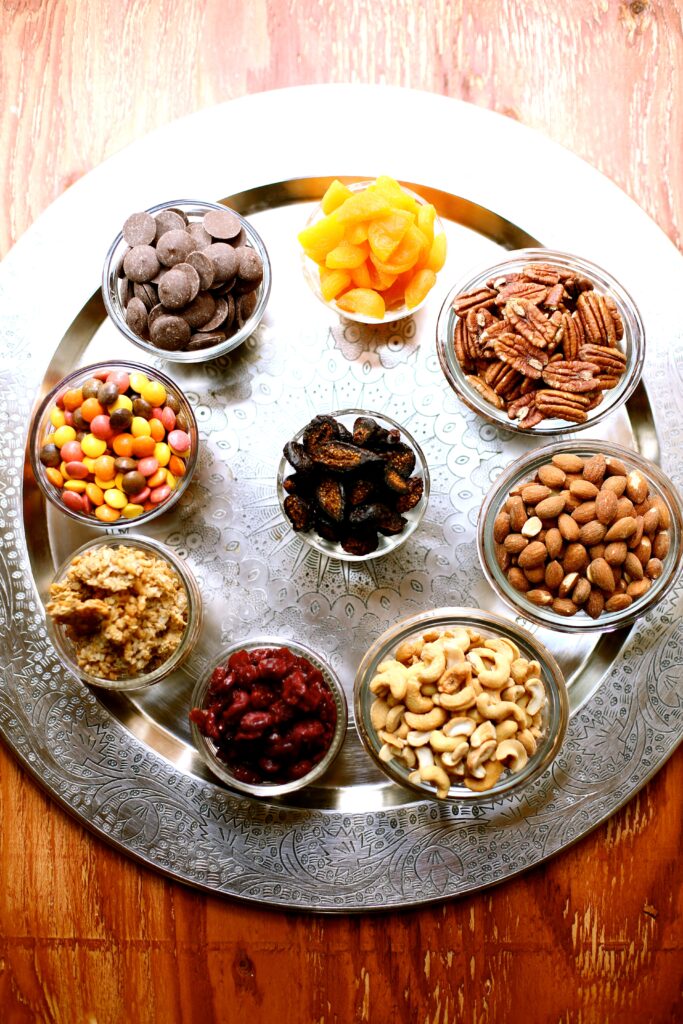 I decided to try some trail mix from the bulk bin – it was cheap, and it was "health food" – I was intrigued.
I bought a big tub of yogurt too – another exotic ingredient in the early 80's.
I drove home to my small apartment in my two-door red Nissan Sentra that had no air conditioning and only AM radio.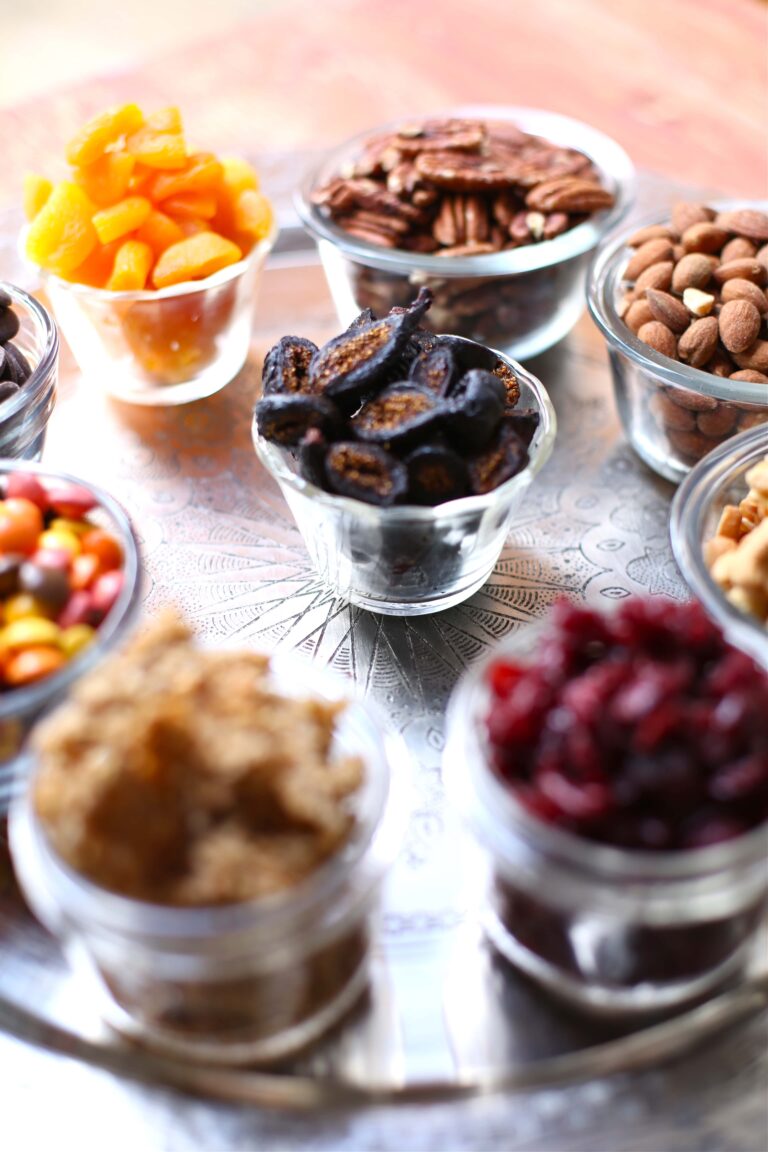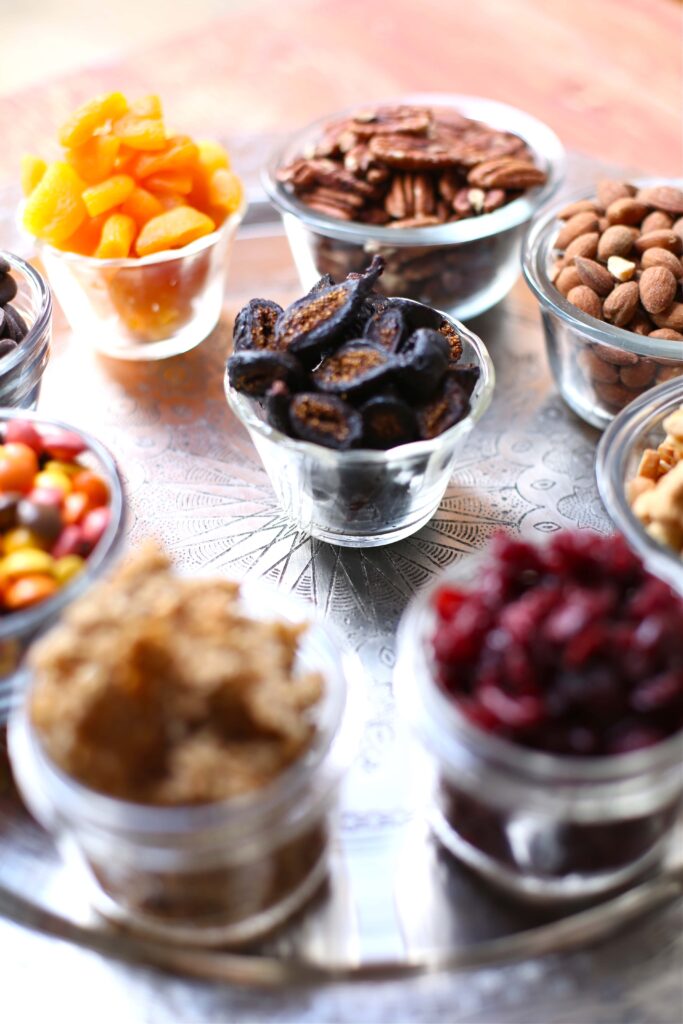 I spooned some yogurt in a bowl and put a handful of trail mix on top.
To say I couldn't get enough is an understatement.
Like, my eyes were rolling in the back of my head I think 🙂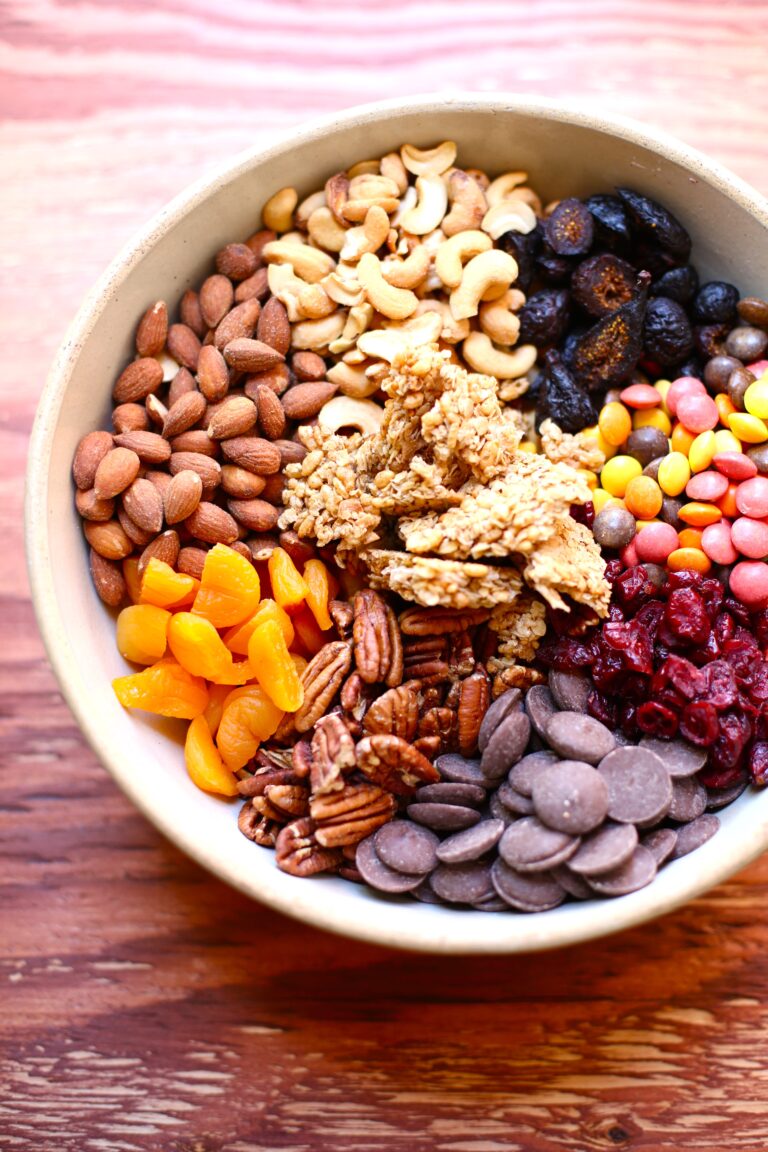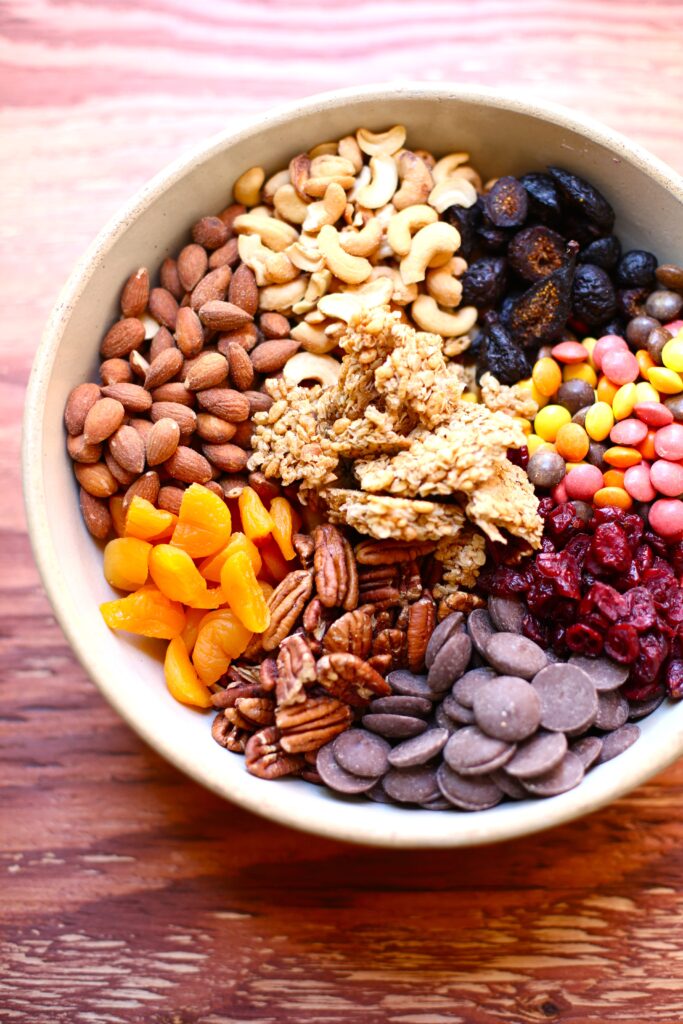 I had never tasted anything so addicting and delicious in my life.
It hit all the boxes: creamy, cold, fruity, salty, sweet, crunchy and savory.
After that, trail mix became a thing for me.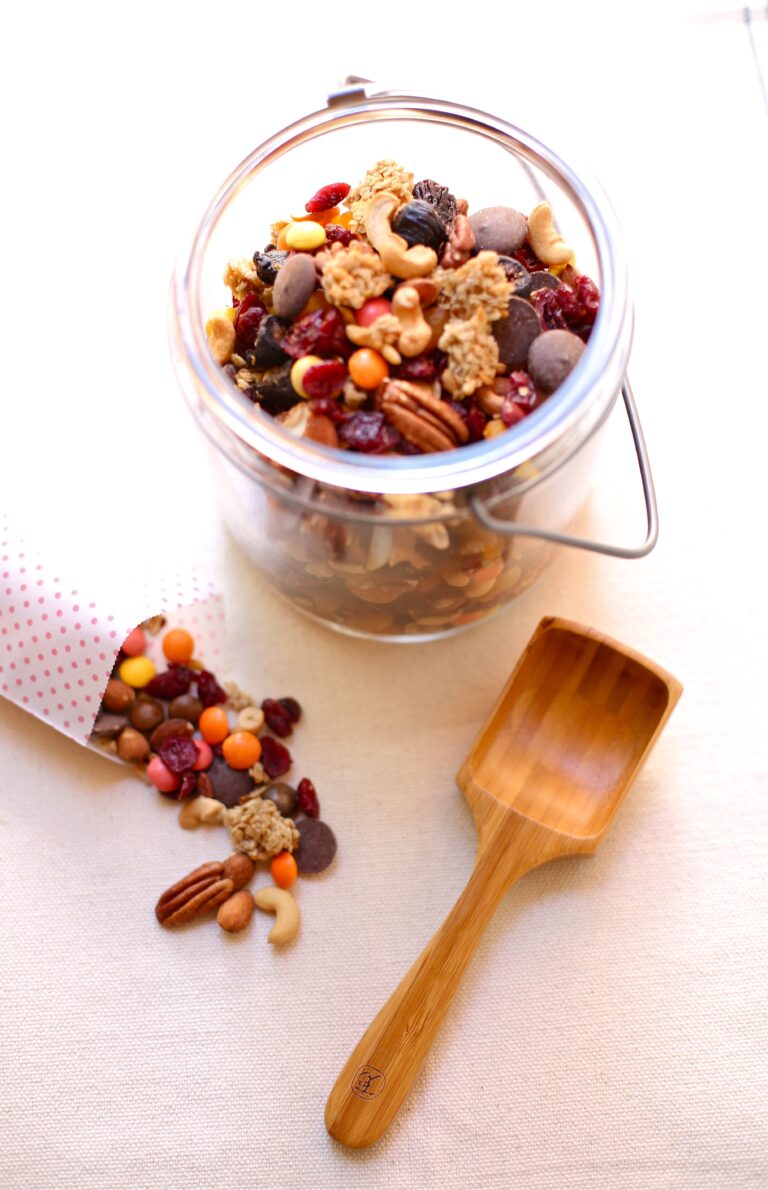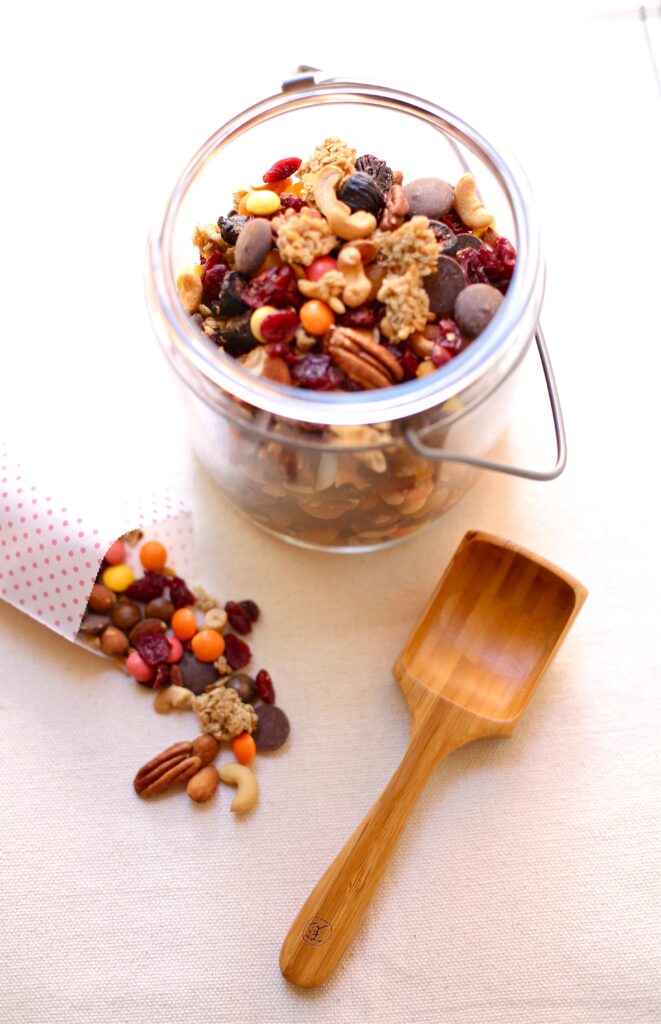 I'll tell you right now that what makes this Ultimate Trail Mix with Cinnamon Oat Clusters different is the homemade oat clusters.
And the three very different types of dried fruit.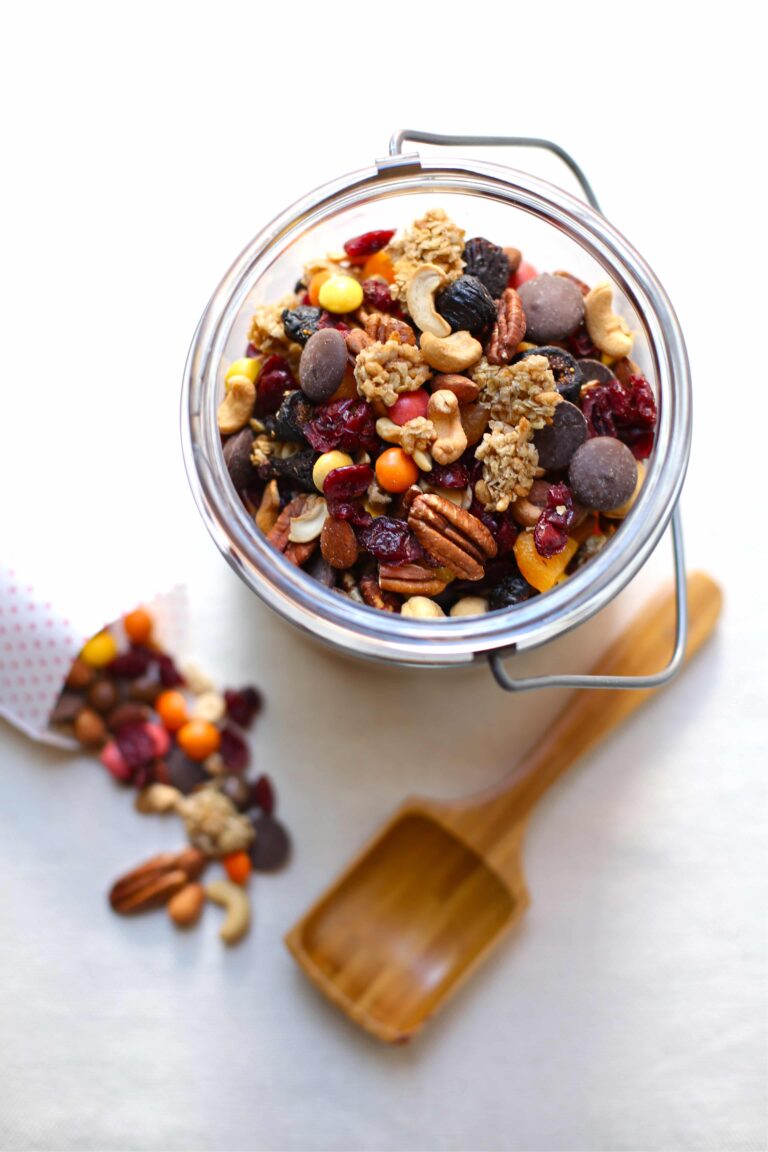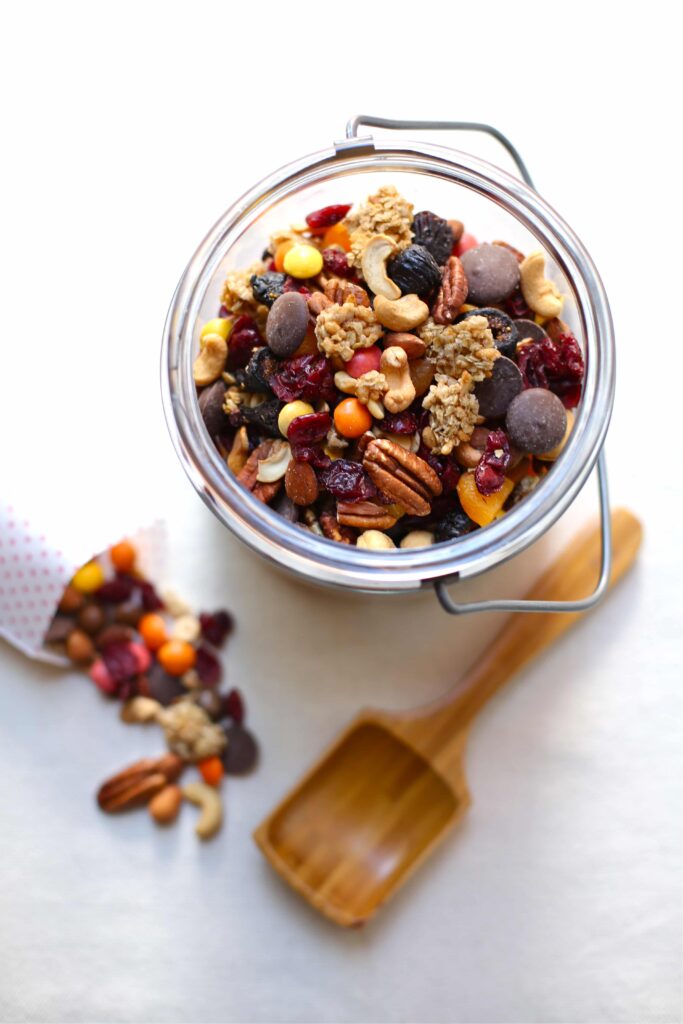 And two kinds of chocolate.
And the caramel-y taste of toasted pecans.
And the deep salty flavor of cashews and almonds.
Please, please, PLEASE try this with your favorite yogurt..
Ingredients
FOR THE TRAIL MIX:

1

cup

bite - size California Mission Figs

cut in half

1

cup

dried apricots

cut in half

1

cup

dark chocolate wafers

Ghirardelli makes a good one

1

cup

dark chocolate sun drops

or other chocolate drop candy

1

cup

dried cranberries

2

cups

whole toasted pecans

1 1/2

cups

roasted and salted almonds

1 1/2

cups

whole salted cashews

1 1/2

cups

cinnamon oat clusters

recipe below

FOR THE CINNAMON OAT CLUSTERS

1 1/2

cups

quick-cooking oats

1

cup

crispy brown rice cereal

1/2

cup

unsweetened flaked coconut

1/4

teaspoon

salt

1

teaspoon

cinnamon

1/2

cup

plus one tablespoon maple syrup
Instructions
PREHEAT OVEN TO 375

You'll need a large baking sheet lined with parchment paper

TOAST THE PECANS

Place the pecans on a glass pie plate or baking sheet and bake in the oven for 8-10 minutes. Set aside to cool.

MAKE THE CINNAMON OAT CLUSTERS

In a medium bowl, combine the oats, brown rice cereal, coconut, salt, cinnamon and maple syrup. Combine gently with your hands until all ingredients are combined.

Form a rectangle about 1/4 inch thick, patting it together with your hands to keep it in place, on a large baking pan lined with parchment paper.

Bake for 10-12 minutes, until the edges are golden. To not stir. Remove from oven and set aside to cool completely as is. Once its cooled, break carefully into large clusters.

MAKE THE TRAIL MIX

In a large bowl, combine the California Mission Figs, apricots, chocolate wafers, chocolate sun drops, cranberries, pecans, almonds, cashews, and oat clusters.

Carefully toss the ingredients to combine.

NOTE: The recipe makes more cinnamon oat clusters than you need here, and they are great for snacking or with milk or yogurt.

They are a bit fragile, so I've sprinkled them on top of the rest of the Trail Mix ingredients rather than mixing them in too much with my hands.

Present these in small bags or in a jar with a scoop. Store in an airtight container.

Makes about 11 cups
SOURCE; Studio Delicious.  Thanks to Feasting on Fruit for the basic oat cluster technique!