When Sunday rolls around, sometimes you want laid-back recipes that are easy but totally delicious. These are my ideas for the best Lazy Sunday Dinner Ideas that are fresh & easy with something for everybody.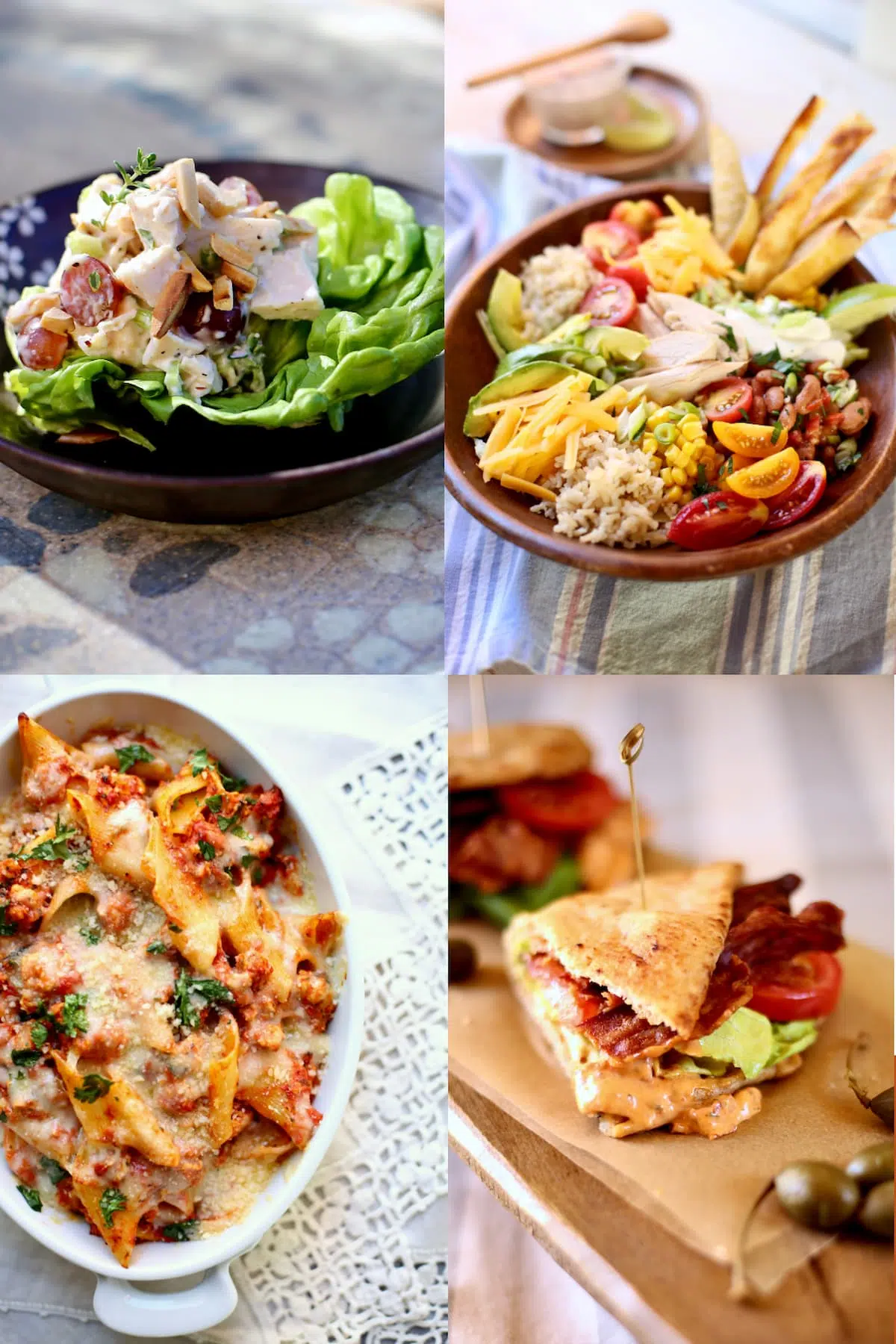 Jump to:
Why You'll Love These Recipes
When Sunday afternoon rolls around, sometimes you don't feel like making a big fuss for dinner. This is totally understandable, and while take-out is tempting (and necessary sometimes) why not make something quick and uncomplicated at home?
Here's a few ideas I've rounded up to get you started:
Cozy, tasty soups that come together quickly
Shortcut ingredient ideas – hello store-bought rotisserie chicken 🙂
Quick skillet pastas that don't skimp on flavor
Easy grilling and a special baked pasta with (hopefully!) leftovers for lunch
Baked Pasta with Chicken Sausage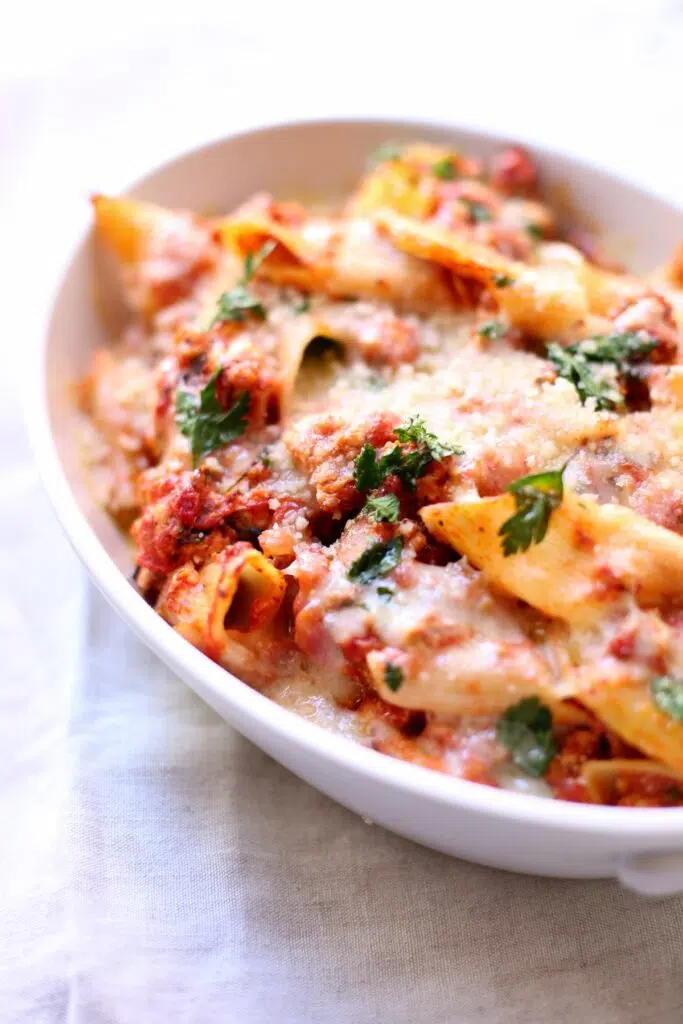 Baked Pasta With Chicken Sausage: A reader favorite, this baked pasta dish is saucy and delicious with just the right amount of cheese for creaminess. Leftovers are fabulous for lunch the next day.
Chicken Salad with Grapes and Almonds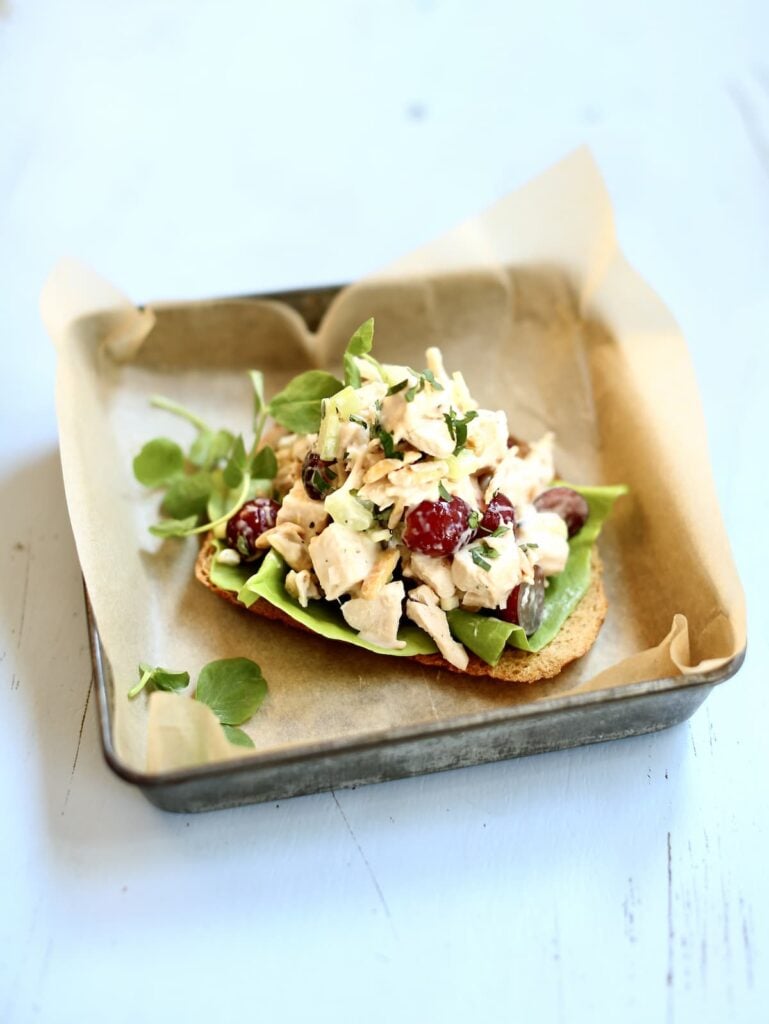 A satisfying, easy dinner.
Chicken Salad with Grapes and Almonds: A rotisserie chicken is the star of the show in this fresh take on chicken salad. Great by itself or piled high on butter lettuce, or as a sandwich with toasted & buttered bread.
Shredded Chicken Burrito Bowl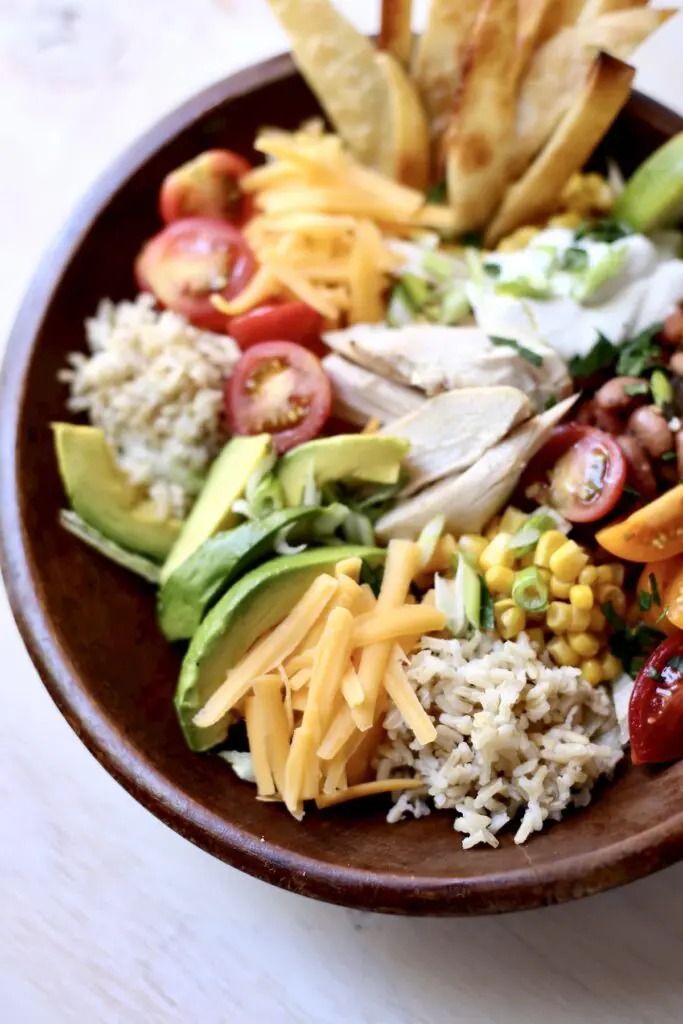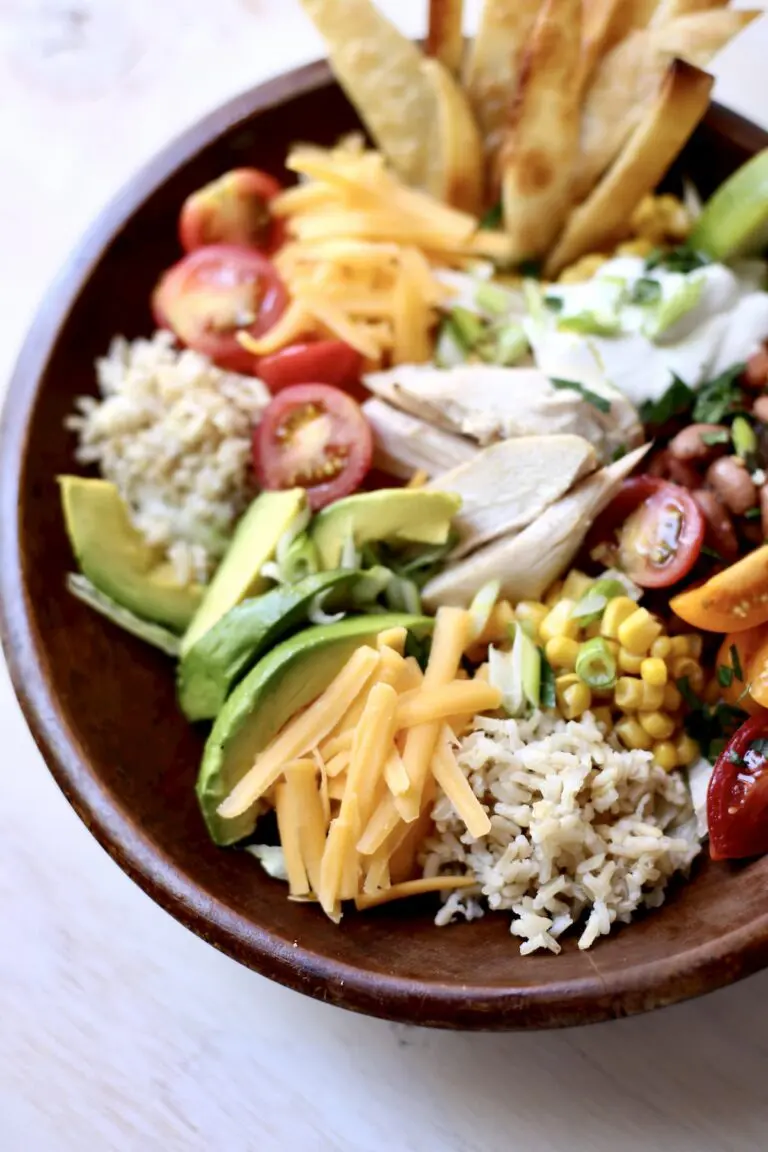 Ground Turkey Pasta Bake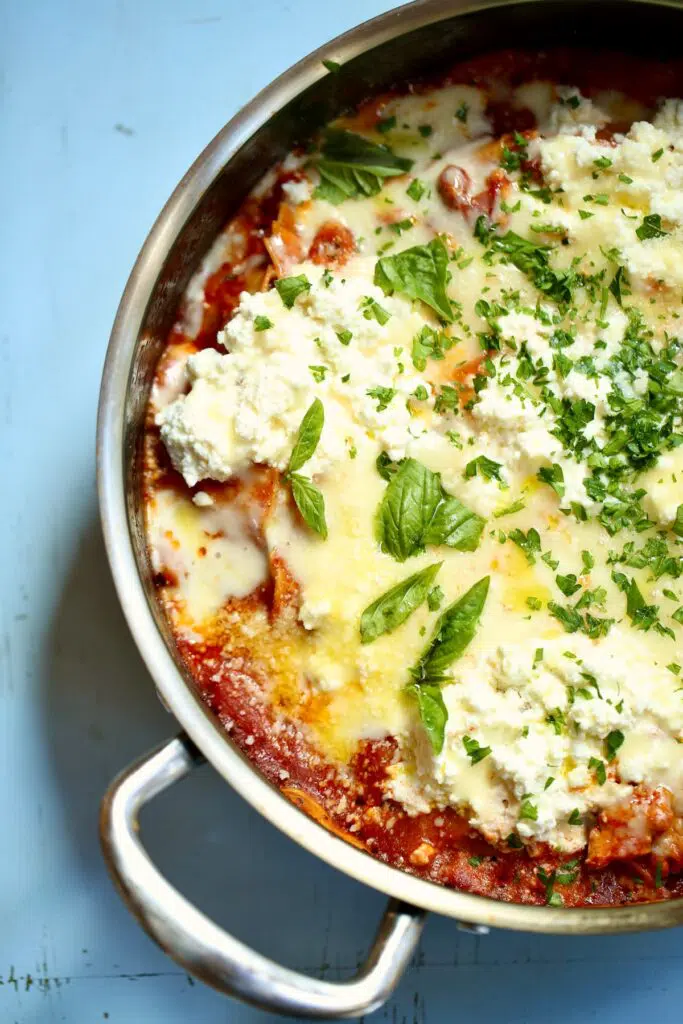 Skillet lasagne in about 30 minutes.
Ground Turkey Pasta Bake: A cheesy turkey lasagne – no noodle boiling needed! A wonderful, one-skillet recipe that everyone loves.
Naan BLT (Bacon, Lettuce, Tomato)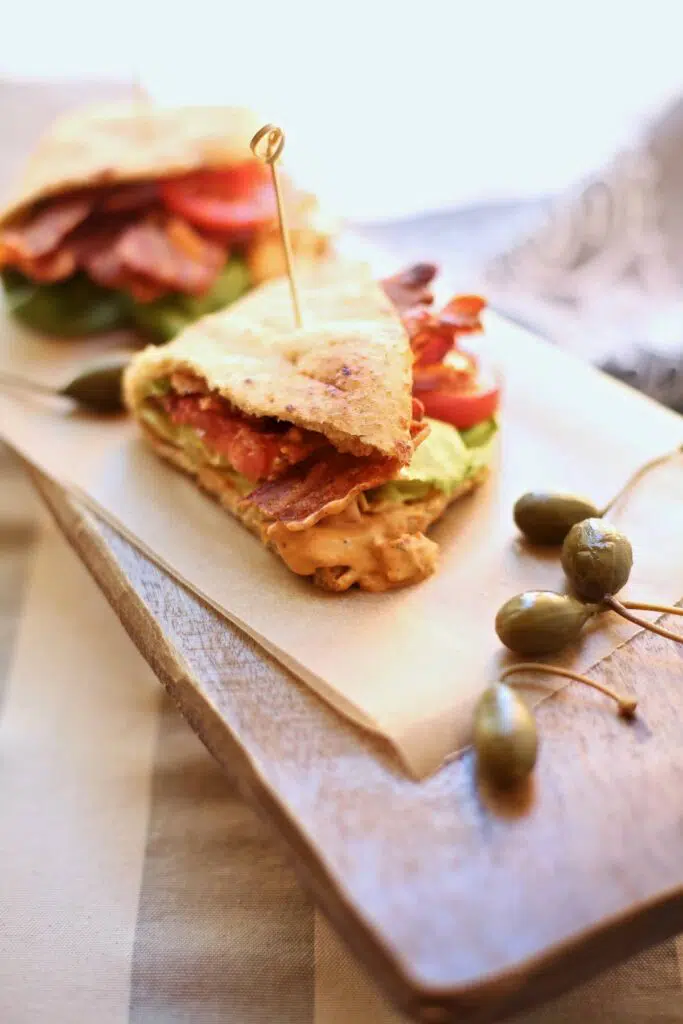 Naan BLT: Soft Naan bread is warmed up and wrapped around the best quality bacon, freshly sliced tomatoes and soft lettuce, with a really flavorful sauce. Hard to beat this sandwich!
Summer Pasta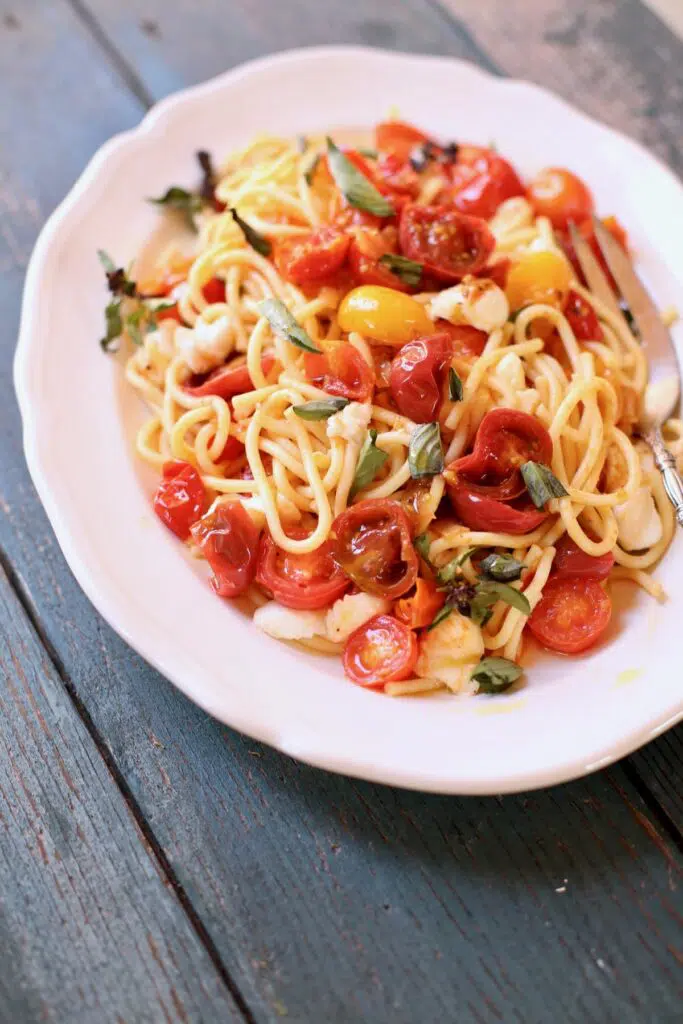 Make this favorite easy pasta year-round.
Summer Pasta: Not just for summer, make this easy, flavorful pasta recipe with cherry tomatoes any time of the year!
Cherry Tomato Soup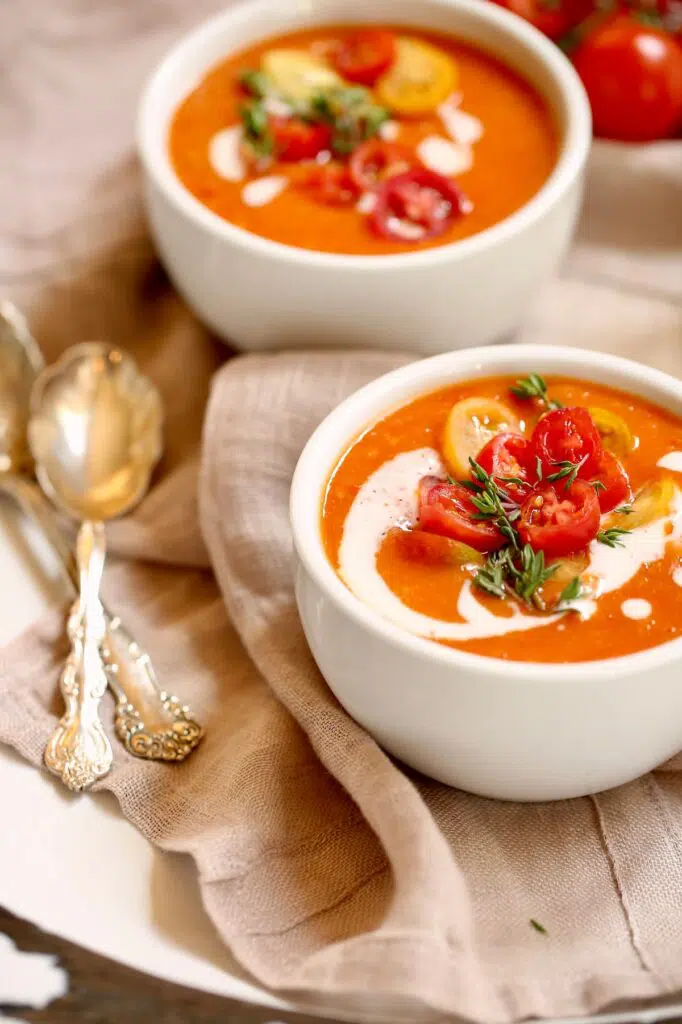 Authentic Pasta Fagioli Recipe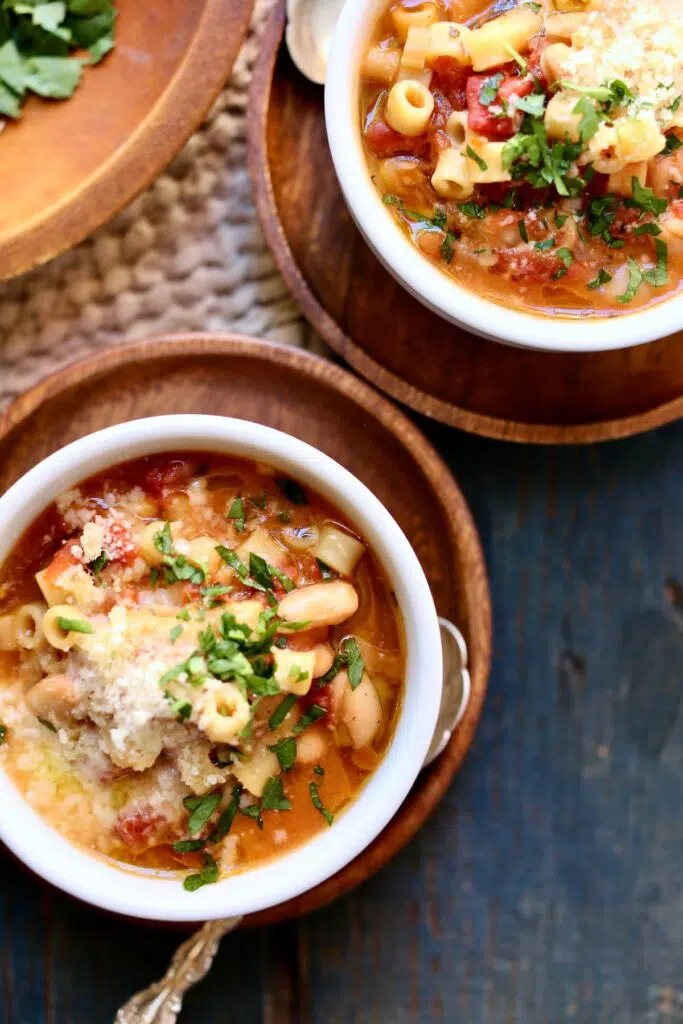 A wonderful, comforting classic.
Taco Pie With Crescent Rolls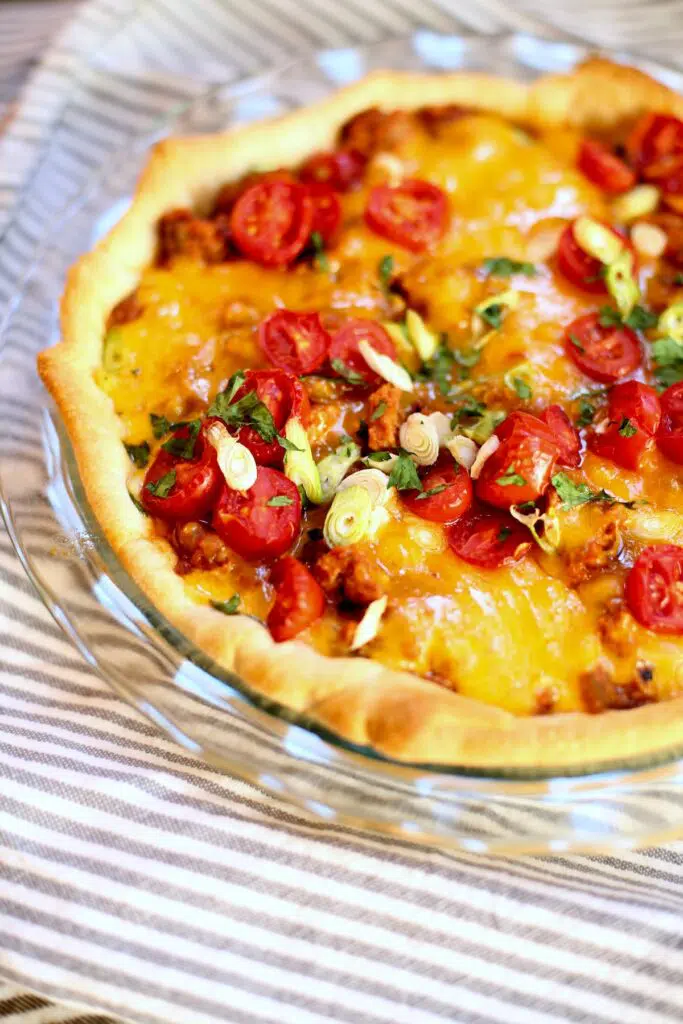 Taco Pie with Crescent Rolls: Store-bought crescent rolls puff up and are the base for this delicious pie with seasoned turkey taco meat and refried beans inside.
Tin Foil Baked Chicken with Vegetables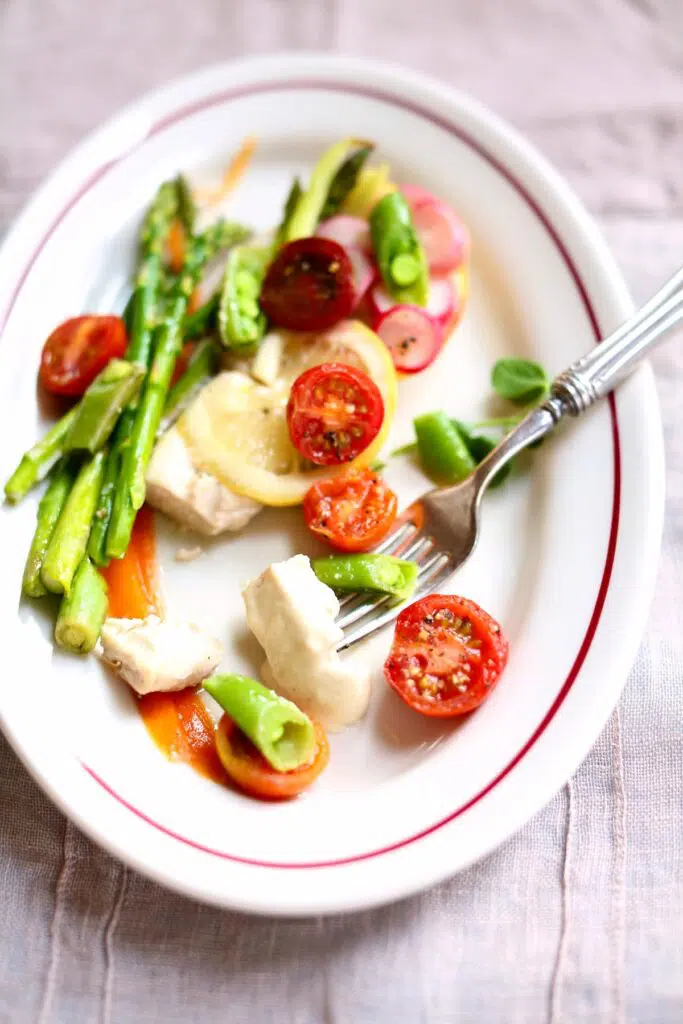 Quick & easy on the grill or in the oven.
Meatballs in Marinara Sauce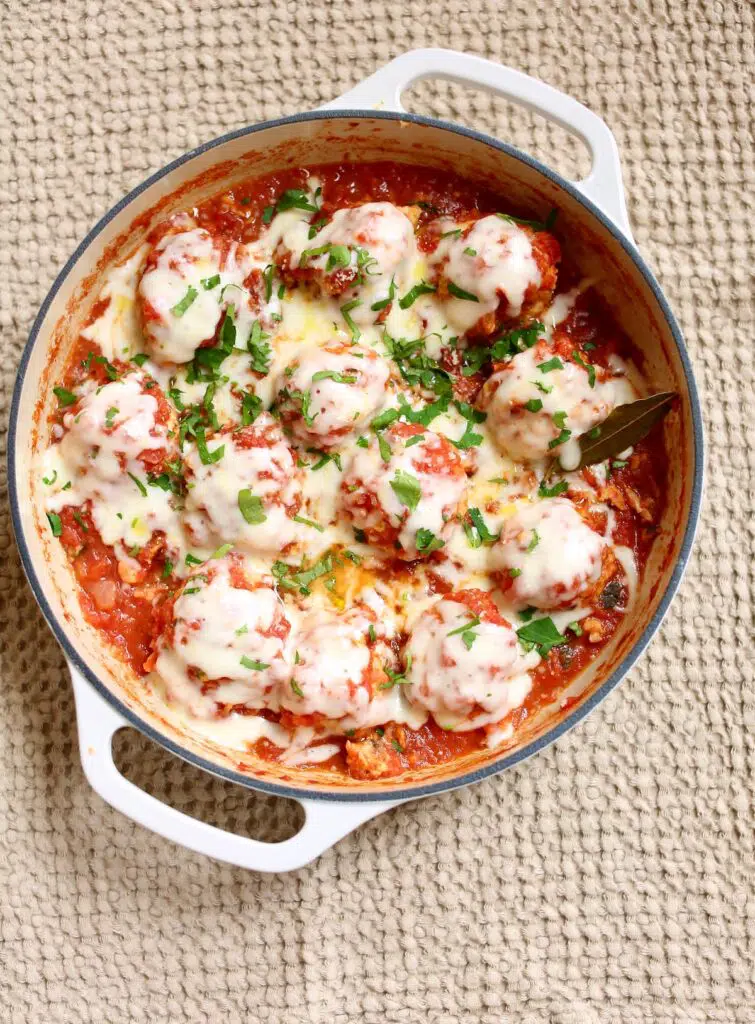 Meatballs in Marinara Sauce: You may never make meatballs the same again after learning this quicker technique that makes tender, flavorful meatballs.
Don't Forget Dessert!
Here's a few easy, classic desserts that would be wonderful with these recipes:
More Recipes to Try
If you've tried these Lazy Sunday Dinner Ideas, or any other recipe on Studio Delicious, please tell me how you liked it in comments below
Looking for more tips and fresh, homemade recipes? Join my email list, tag and follow me on Instagram using #studiodeliciouseats, follow my boards on Pinterest, and see what I'm up to on Facebook and Twitter!