There are so many options for side dish recipes that go with turkey it's mind boggling! Here's a few ideas for favorites to include on any celebration table.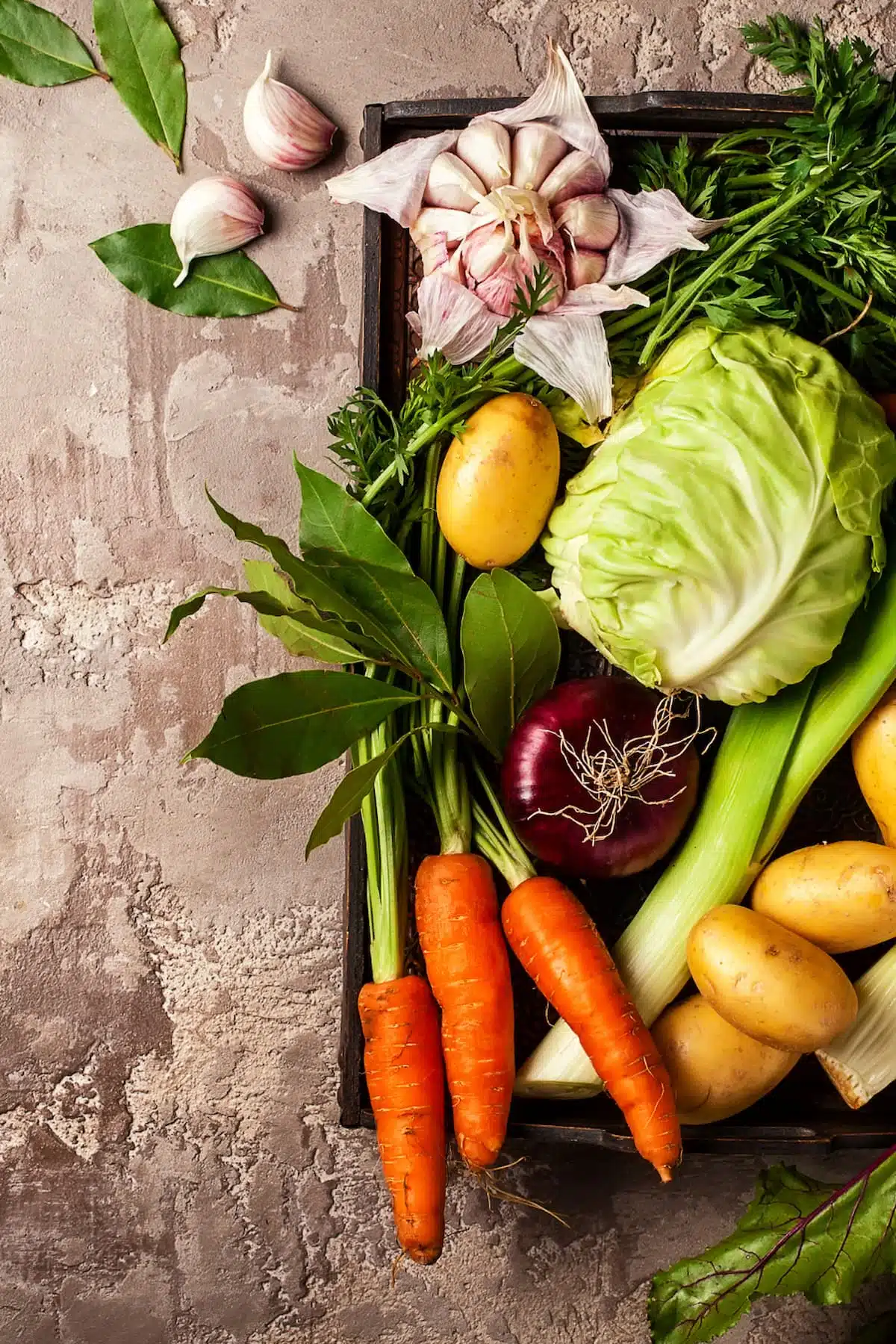 Jump to:
Why You'll Love These Recipes
Like many of you, I love and adore side dishes more than the main course by a long shot. And while we always look forward to some traditional side dishes, we're open to boosting our game up with some fresh recipe ideas for the celebration table.
I've pulled together a few favorites all in one spot:
Roasted vegetables are always a star – you'll see some of my very favorite recipes here.
There's even a potato recipe, but only because it's a cheesy, veggie packed standout.
You'll find my favorite squash and sweet potato recipes here too!
Green Bean and Pea Salad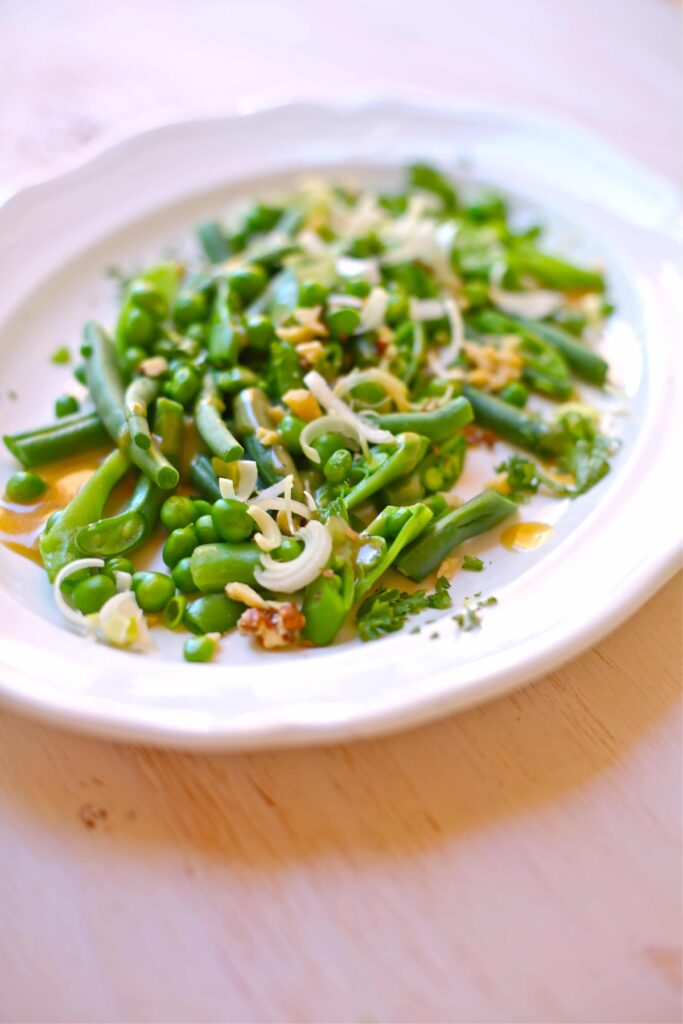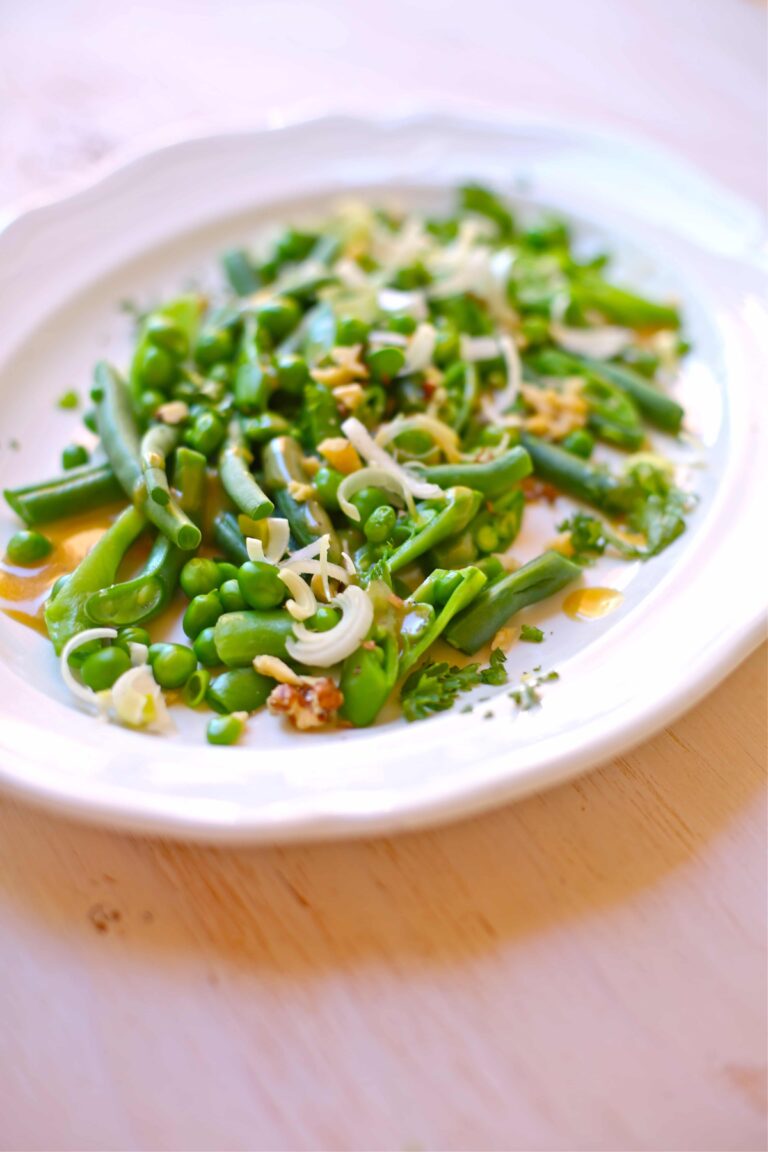 A fresh take on green beans...
Green Bean and Pea Salad: This delicious, fresh salad has both fresh beans and peas, plus crushed walnuts, leeks, shallot and a lemony vinaigrette. The best part? Easy to make ahead and can be served cold or at room temperature. (And it's very, very good).
Roasted Vegetables with Vinaigrette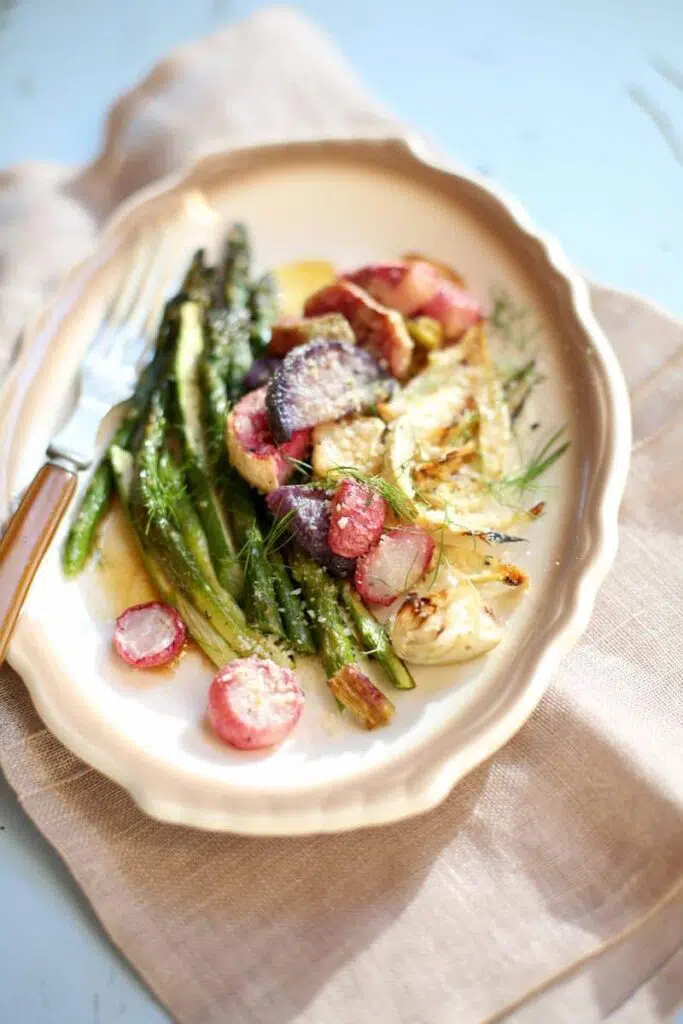 Roasting transforms these veg into something special
Roasted Vegetables with Vinaigrette: Take everyday vegetables like asparagus, fennel and radish and whoa.….these are absolutely divine when roasted…you just won't believe it! Drizzled with a light vinaigrette, this one is a keeper.
Slow Cooker Asparagus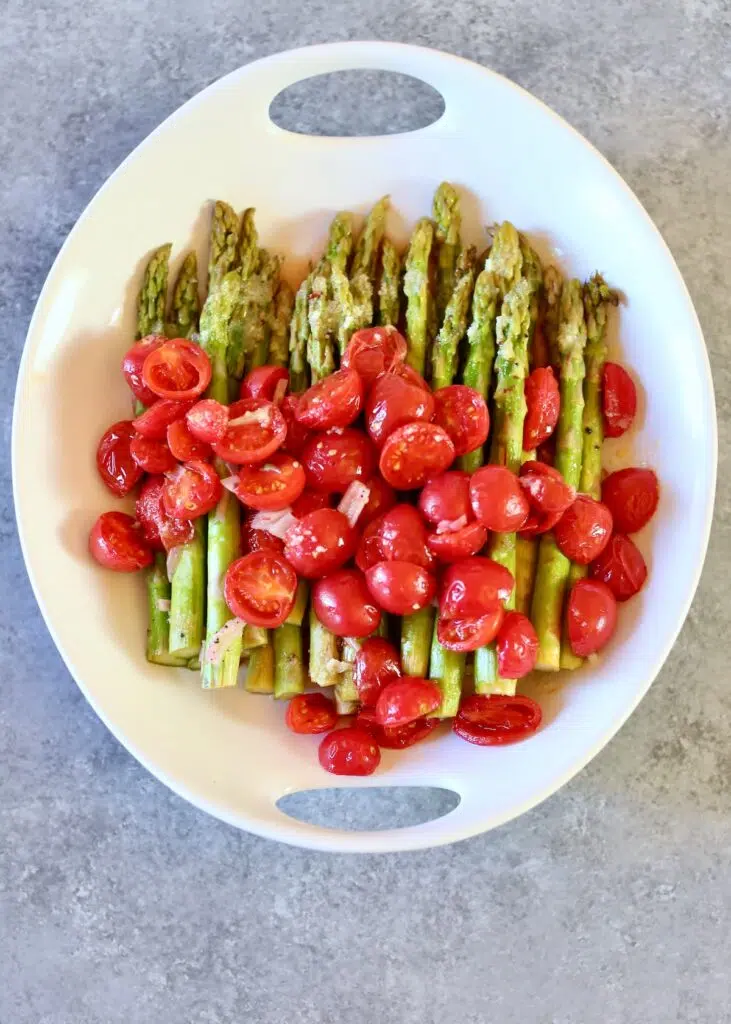 The easiest side dish yet!
Slow Cooker Asparagus: Sometimes you just run out of space in the kitchen. I get it! Here's a lifesaver of a side dish recipe that miraculously cooks the asparagus perfectly. Tomatoes are optional, but very delicious!
Broccoli Salad Without Bacon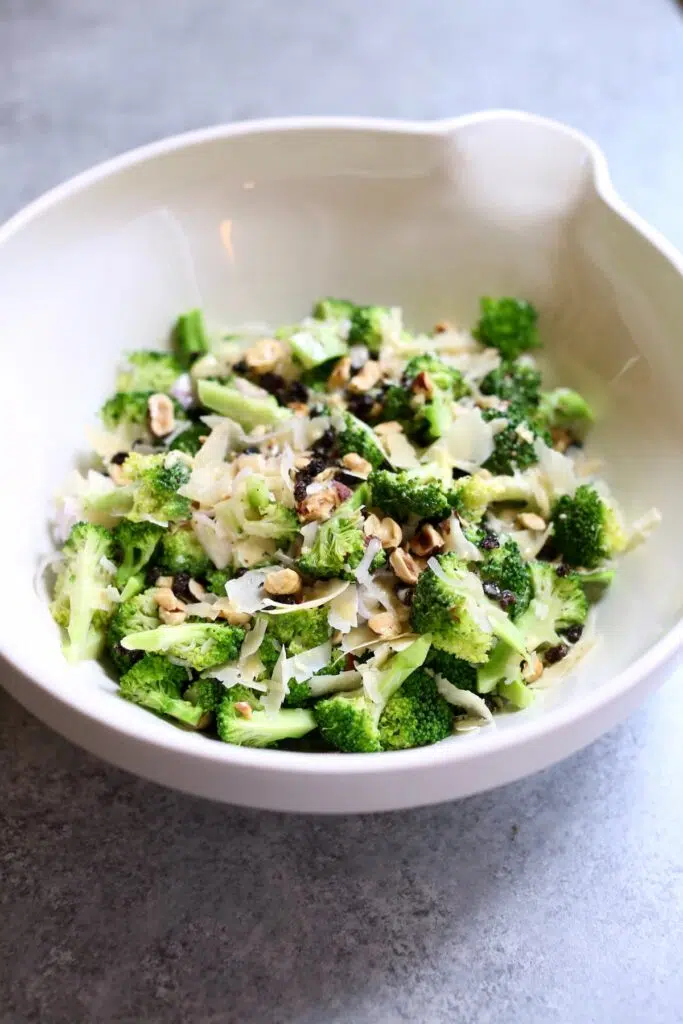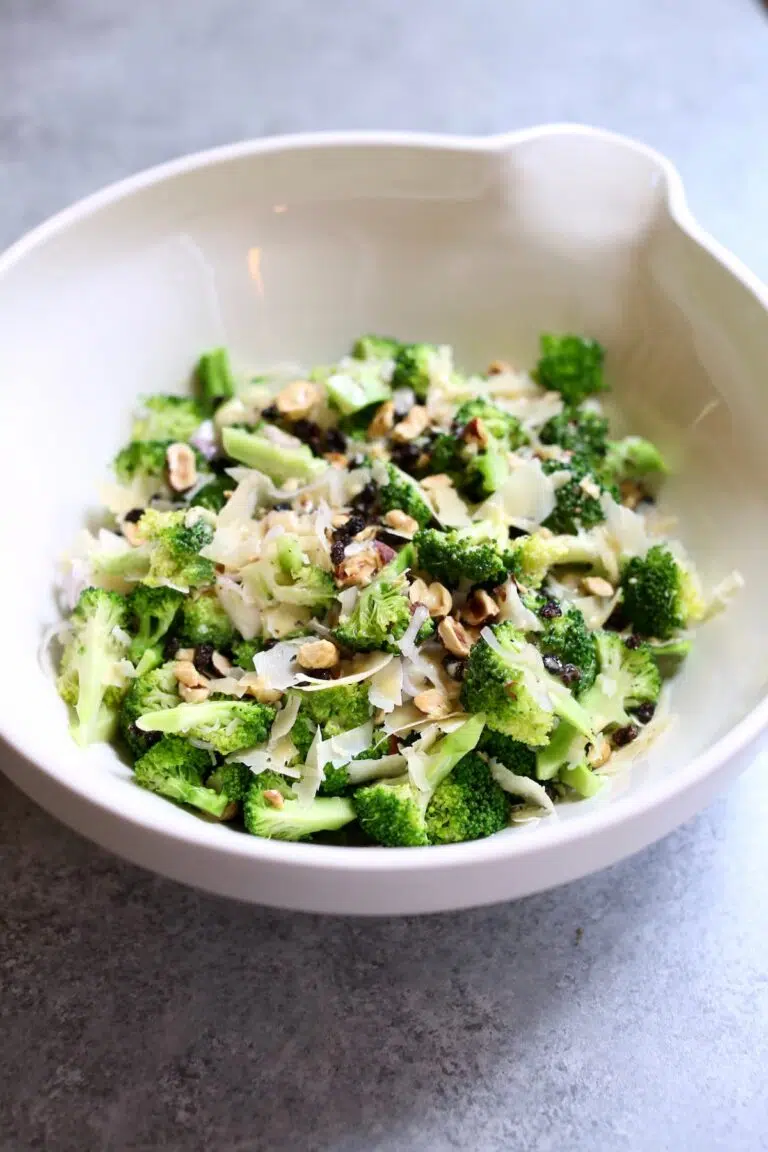 A make-ahead vegetable recipe that everyone loves
Broccoli Salad Without Bacon: You'll often see this recipe with bacon included – a you certainly can add it if you'd like – but it's also very good without it. And the people who don't want bacon in a side dish will love you 🙂
Spicy Roasted Sweet Potatoes with Yogurt Sauce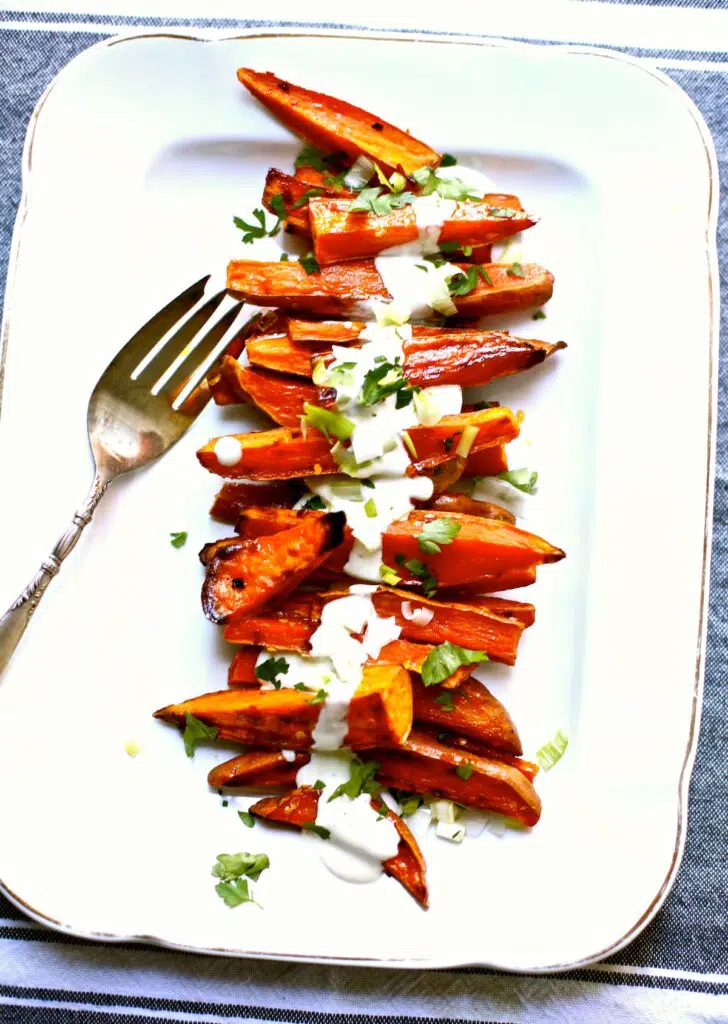 Delicious made spicy or not, with a cool, creamy sauce
Roasted Cauliflower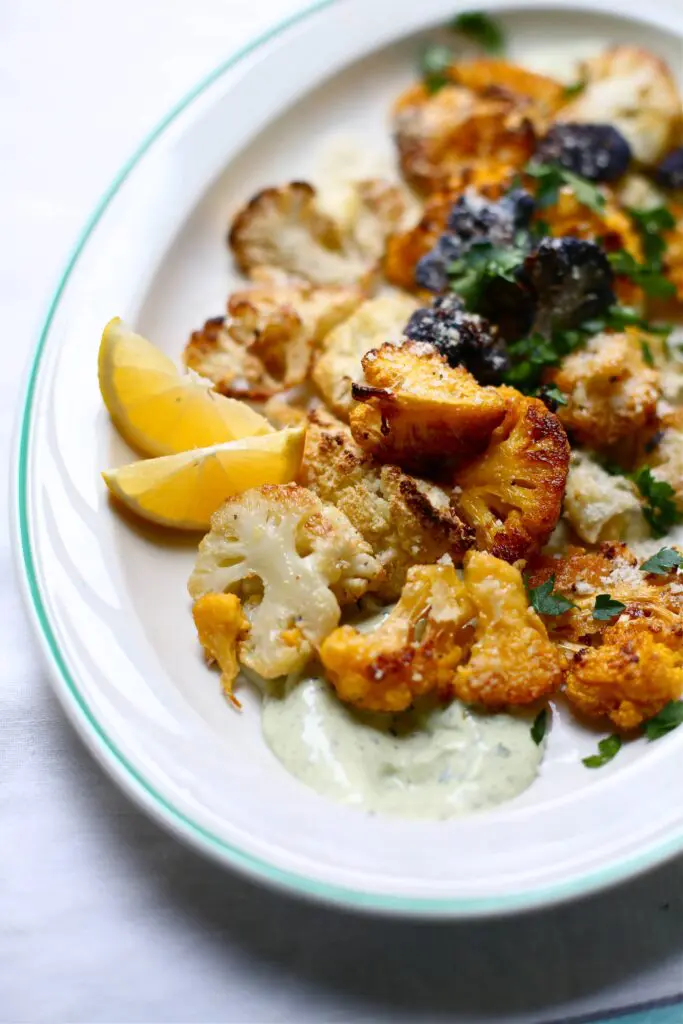 Cauliflower is amazingly delicious when roasted…
Baked Potatoes and Broccoli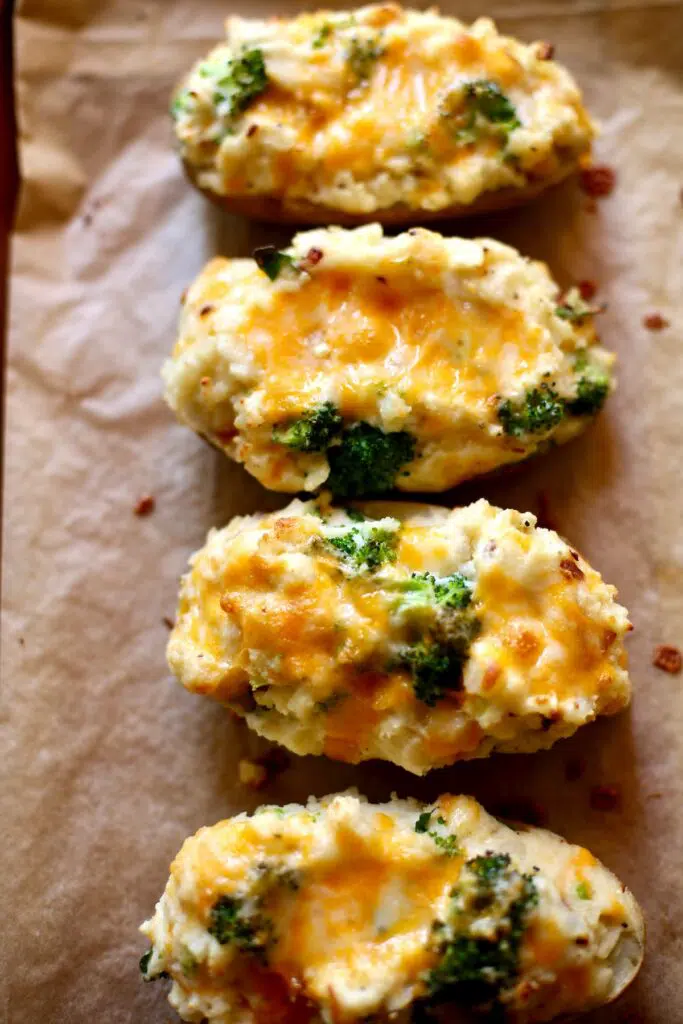 These cheesy twice-baked potatoes are always a good idea..
Maple Roasted Squash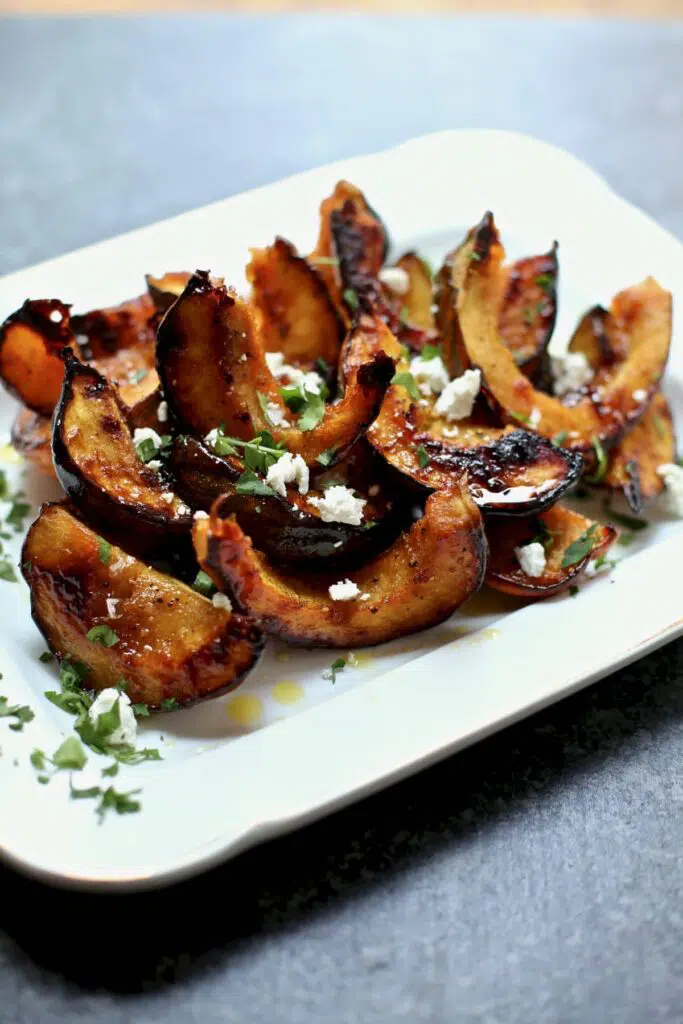 This is a side dish you'll make all winter..
Italian Green Bean Salad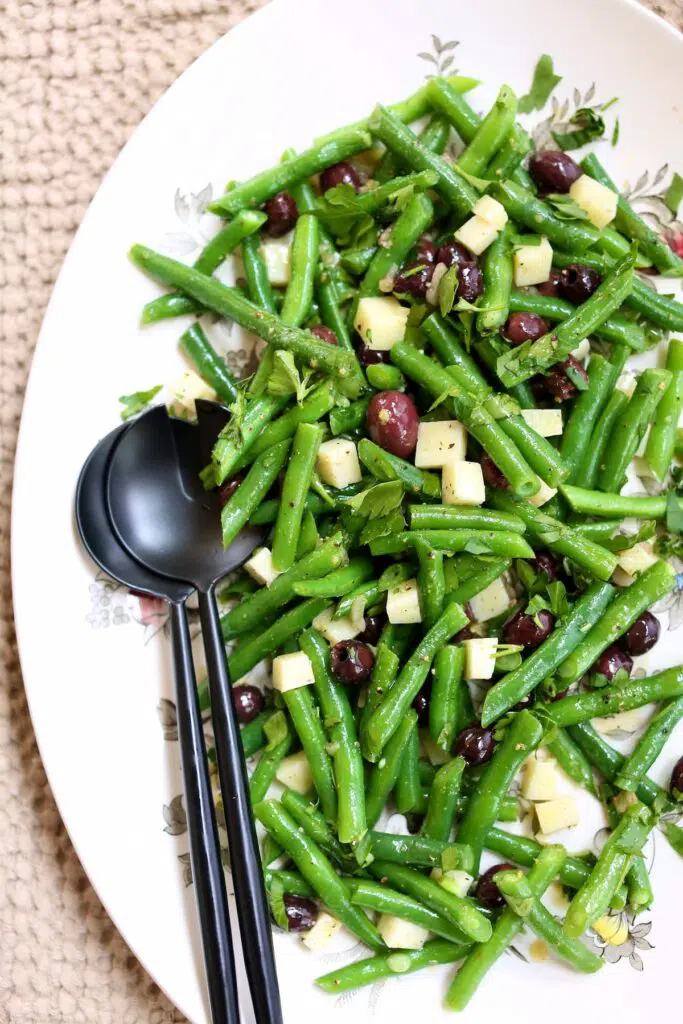 A very tasty & fresh side dish
Italian Green Bean Salad: Here's another fresh and easy green bean dish that deserves a spot on the table…Easy to make this one ahead of time, just assemble and add the dressing right before serving.
Carrots and Almonds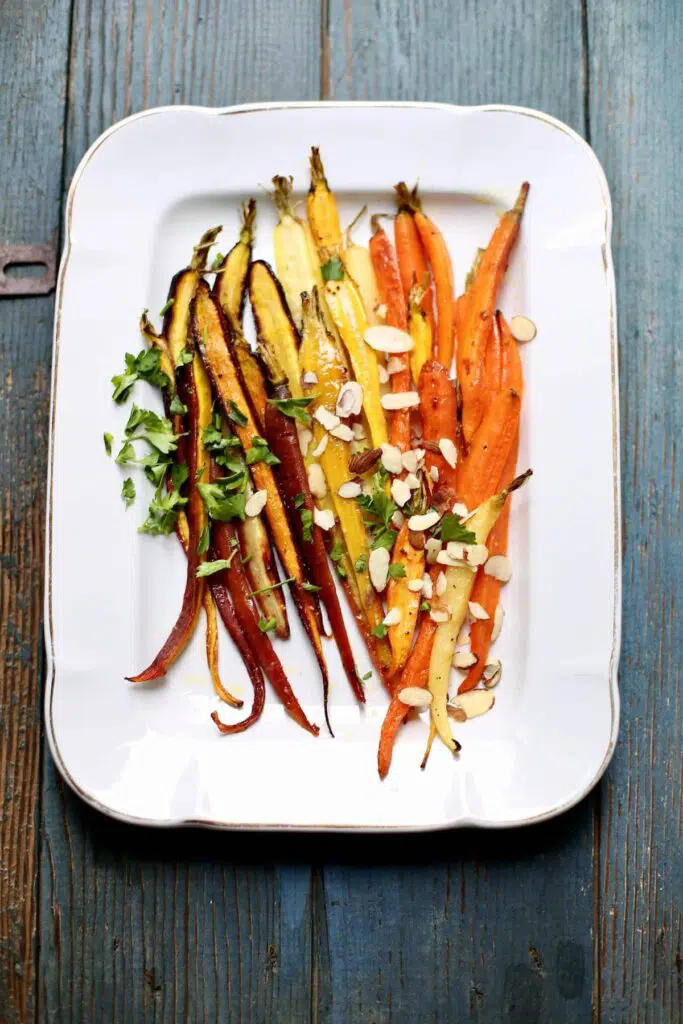 Fresh carrots add color to the table, these are especially delicious
Carrots with Almonds: This is a classic side dish that everyone agrees on. Sweet carrots are topped with crunchy almonds for texture.
More Recipes to Try
If you've tried these Vegetables to Serve with Turkey, or any other recipe on Studio Delicious, please tell me how you liked it in comments below
Looking for more tips and fresh, homemade recipes? Join my email list, tag and follow me on Instagram using #studiodeliciouseats, follow my boards on Pinterest, and see what I'm up to on Facebook and Twitter!