This Pan Roasted Pear Salad is the perfect salad that straddles late summer and early fall, also known as the start of pear season. Served with soft lettuce, cheese and candied walnuts, these saucy, warm pears are heaven on a plate.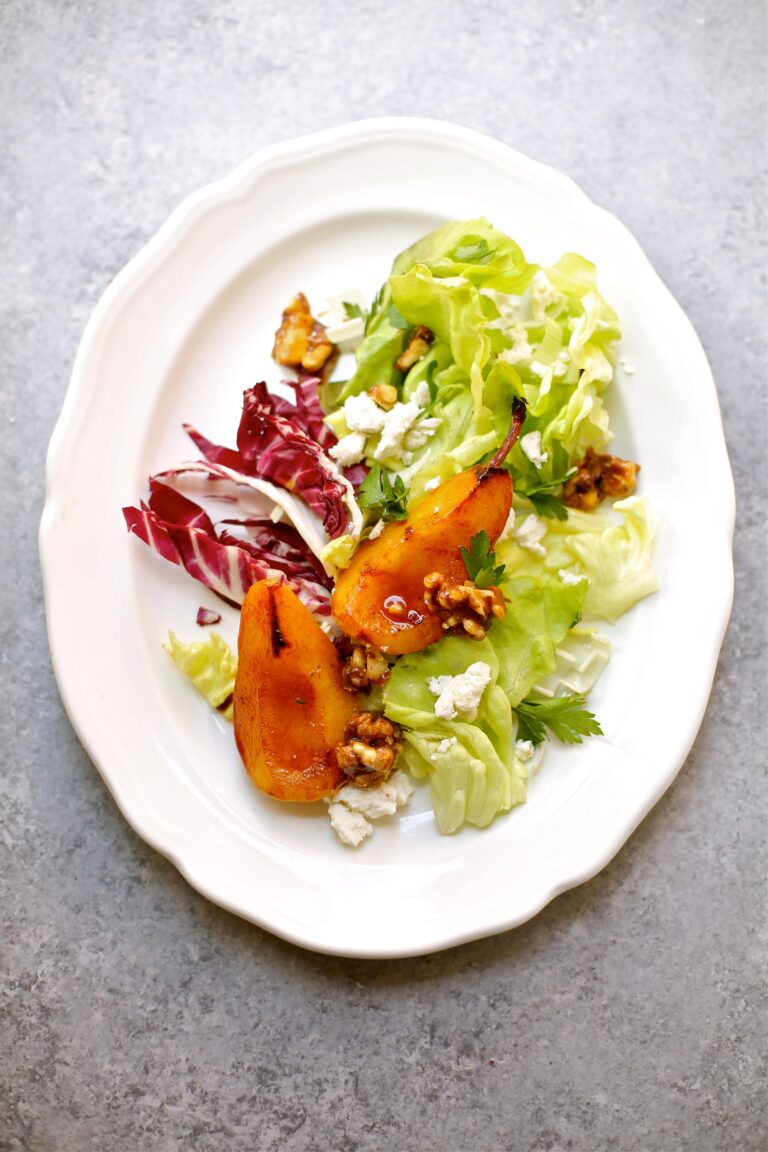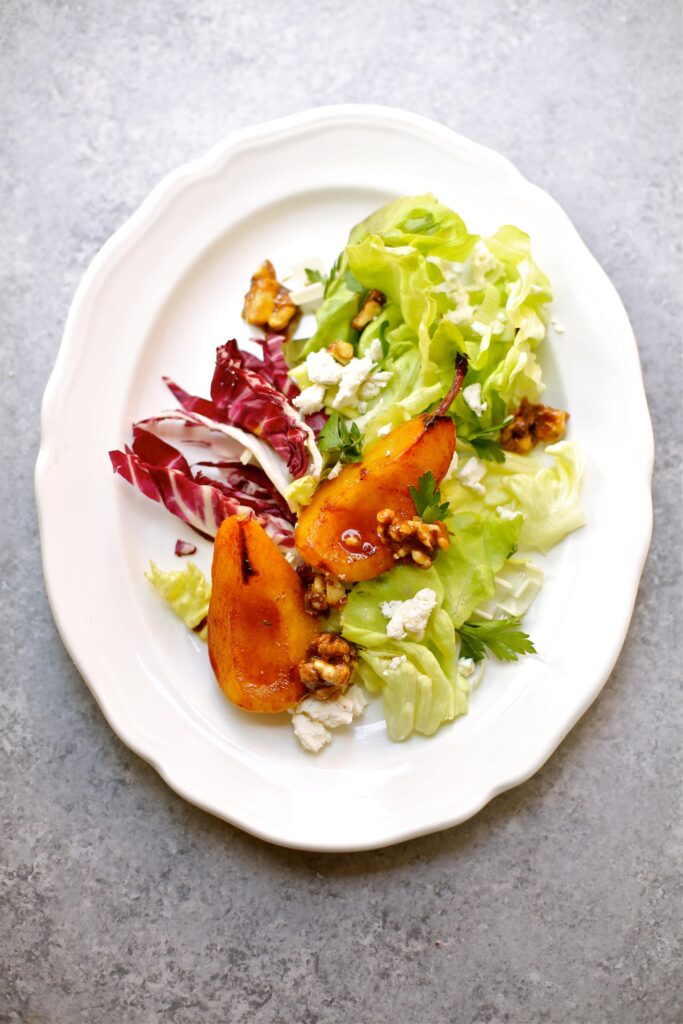 Pan Roasted Pear Salad
If you've never roasted a pear in your life, this recipe is going to knock your socks off.
We are in pear season, people!  And this salad is:
Crunchy, but not annoyingly so…think butter lettuce and raddichio
Soft goat cheese for tang and creaminess
Candied nuts which only take minutes, no fancy equipment needed
Are you with me so far?
…