This Shrimp Salad with Lemon Ranch Dressing is satisfying, refreshing and tastes amazing year-round. Save the recipe for the Lemon Ranch Dressing…it's great on so many other salads, too.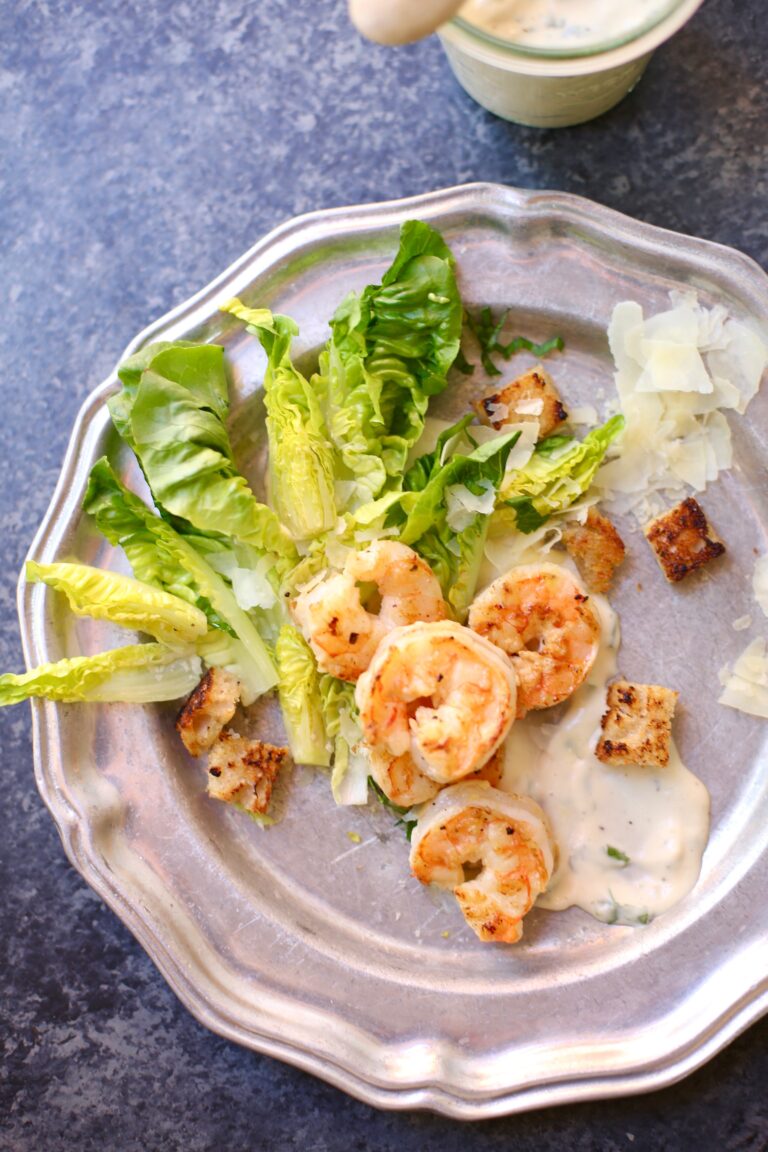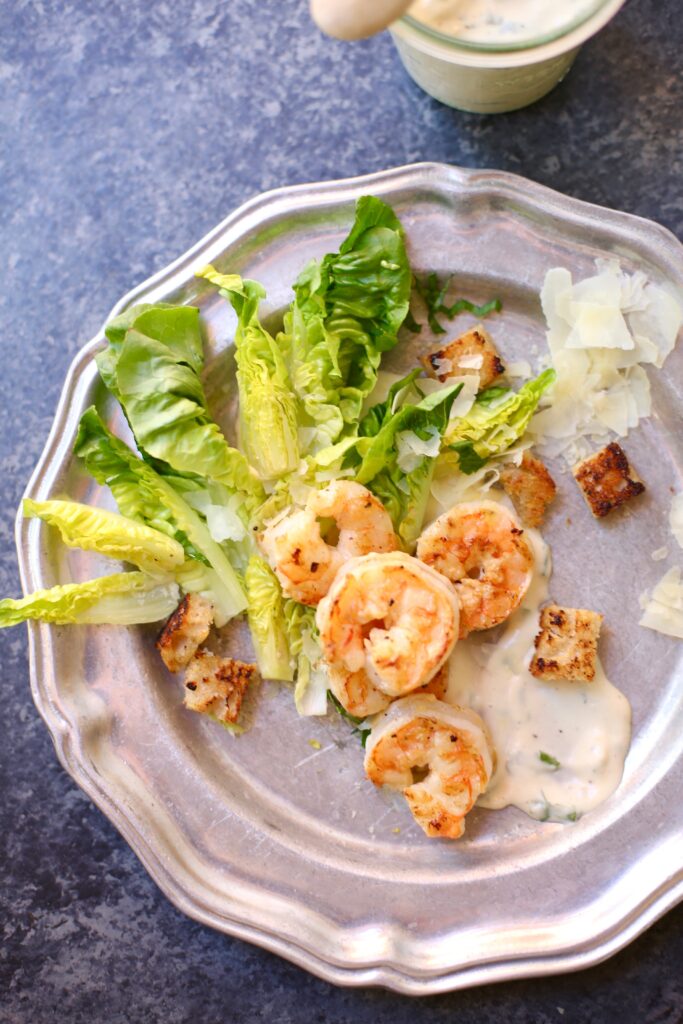 This Shrimp Salad with Lemon Ranch Dressing is a hybrid of the Caesar Salad, without that smelly little anchovy.
Glad we got that out of the way.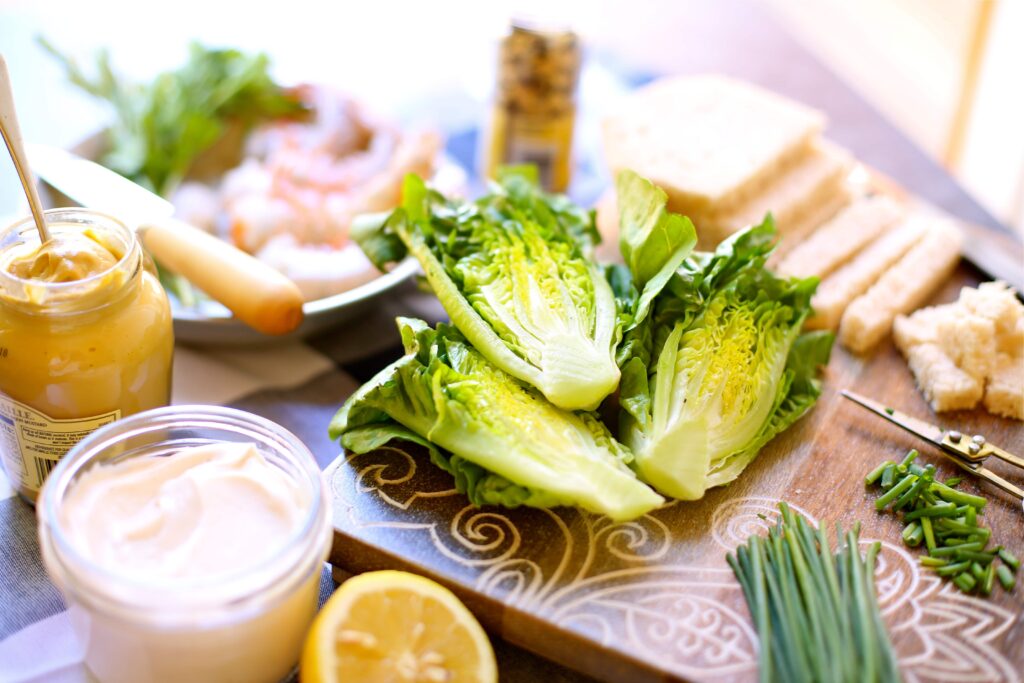 It's Caesar-like due to the crisp romaine lettuce, toasty homemade garlic croutons and some shaved Parmesan cheese.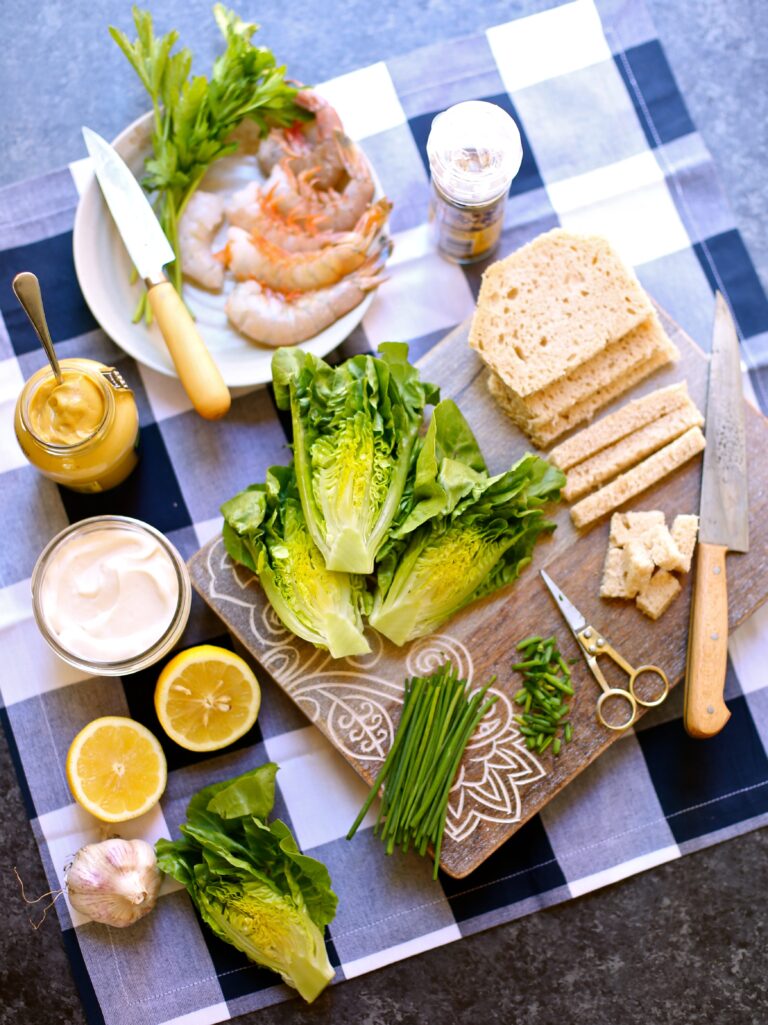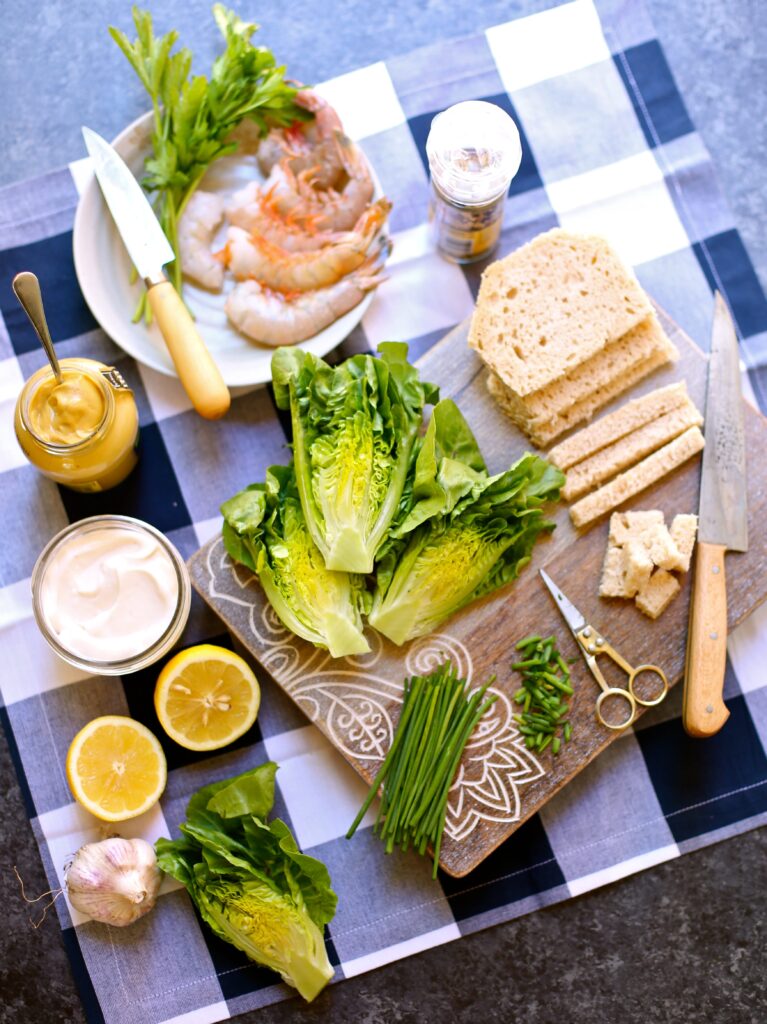 On to more important topics, I did not win the $700 million dollar Powerball lottery recently, and I'm guessing you didn't either.
Everyone was talking about it, and though we didn't have a chance in hell of actually winning, fantasizing about it was well worth the dollar ticket price.
And people are so serious with their plans!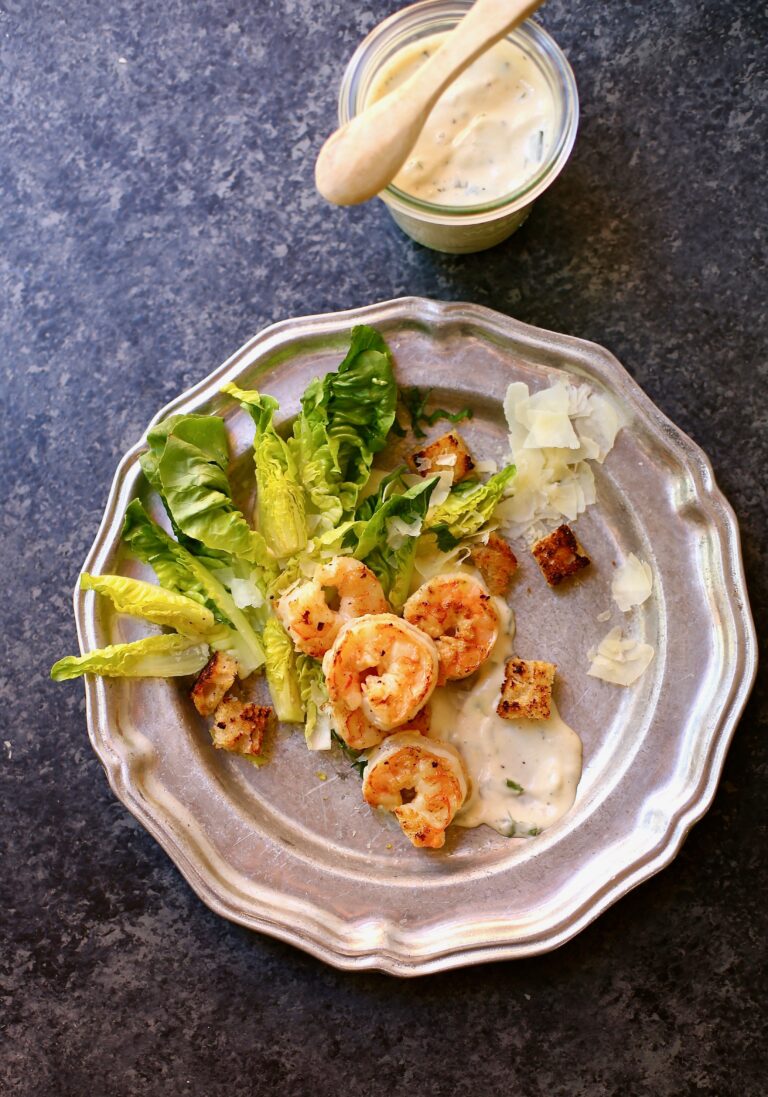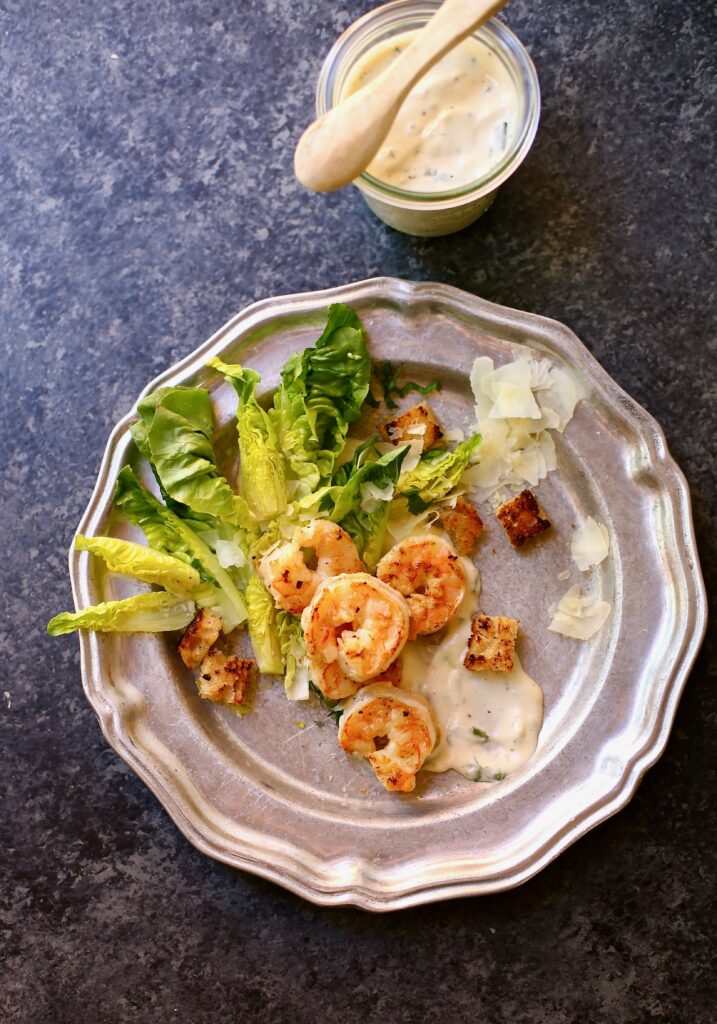 A friend informed me that the first thing she needed to do right away was get a tax attorney and buy a cash cow business. Apparently she was worried about money even with a $700 million dollar payday.
She was perfectly sane in explaining this to me, as if collecting the cash from the Powerball people was just a formality.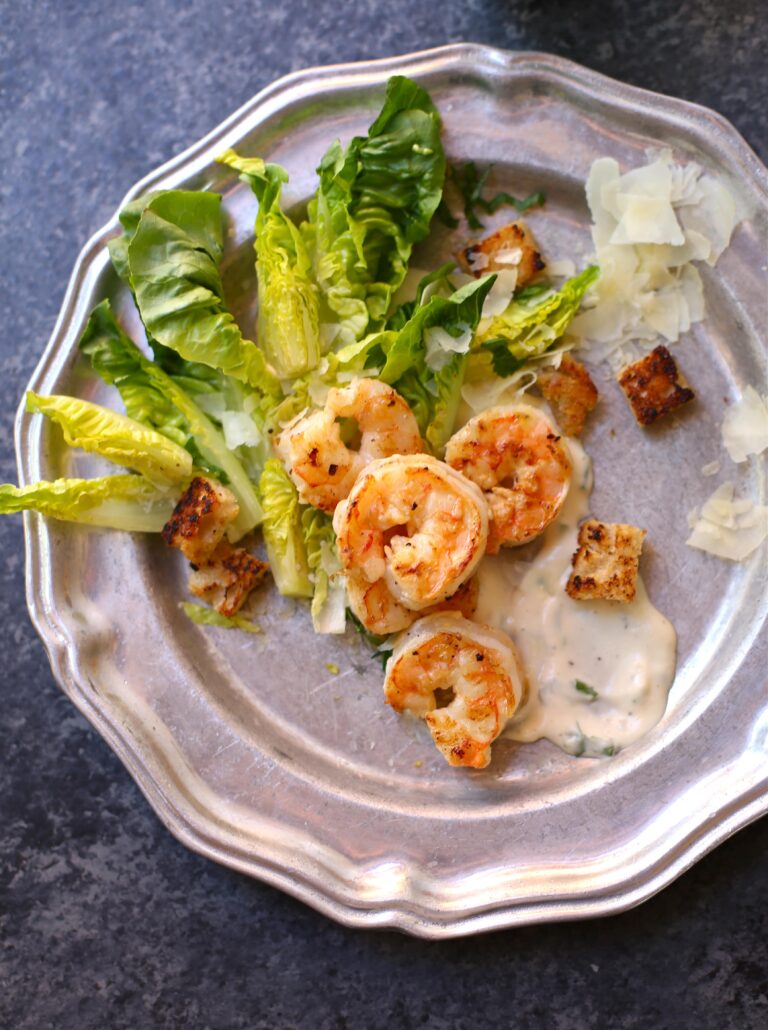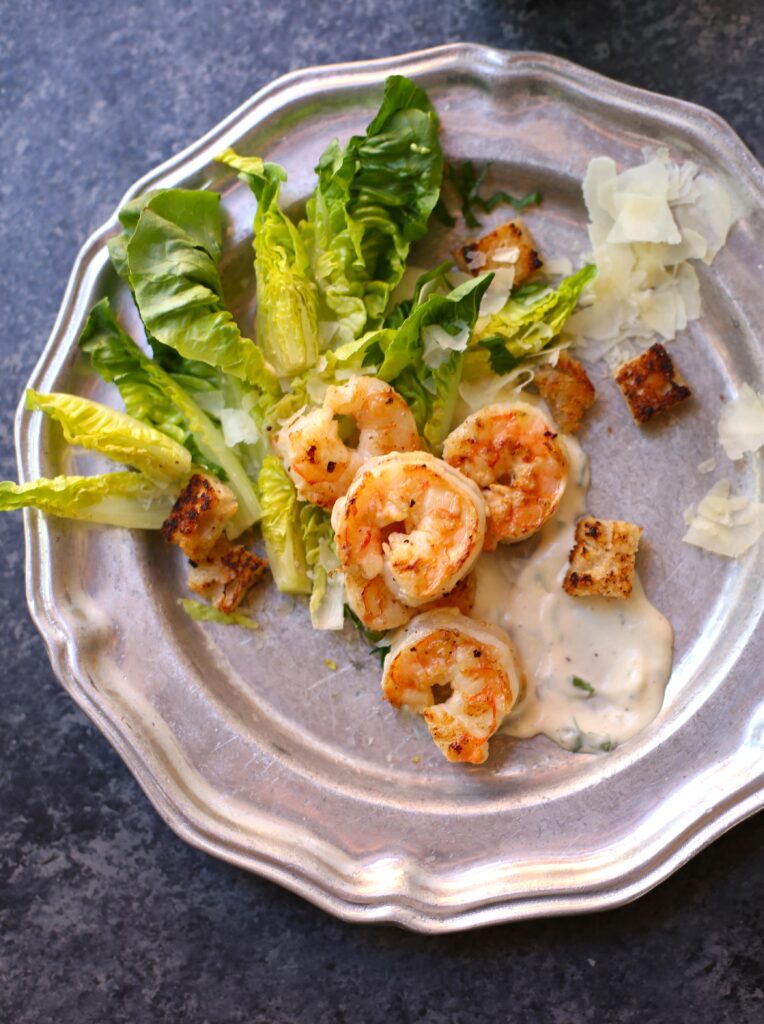 Then a co-worker asked me not to take it personally if she didn't show up the next day, because she'd need to go collect her prize, but there was no way she was giving her brother more than $10,000 because he really didn't deserve it.
And her in-laws get zip.
As for me, I spaced out for a few minutes thinking about how that much money would change my life and relationships – probably for the worse – and decided I'd be happier with about $500,000 🙂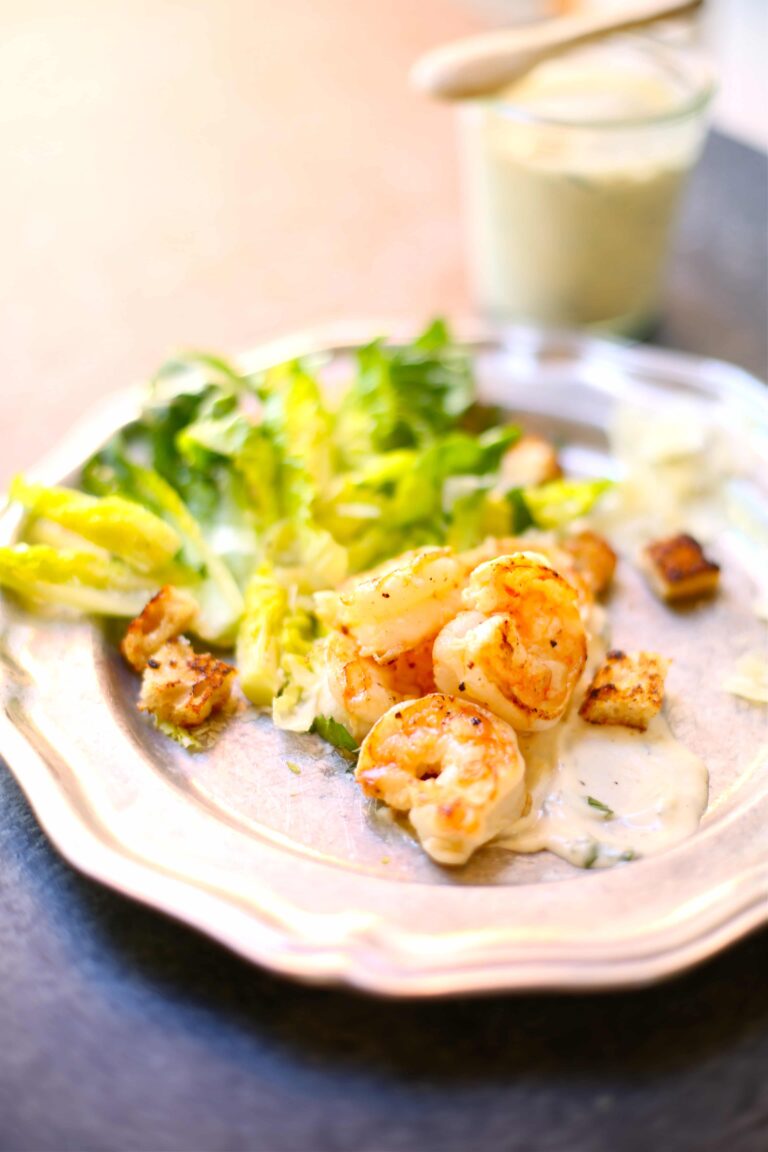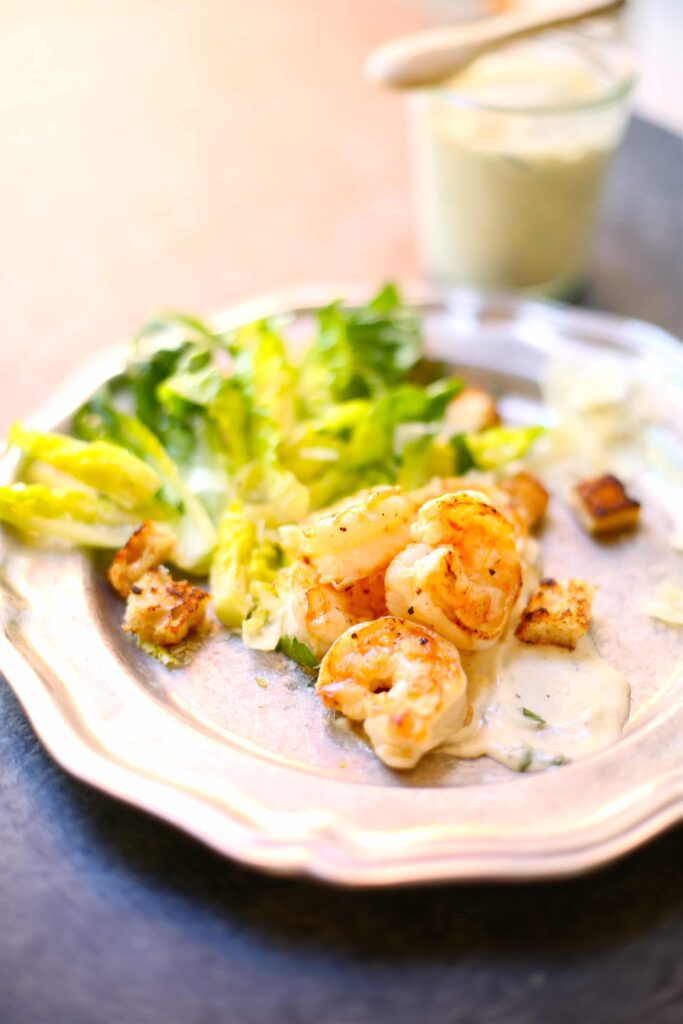 About this recipe – there are a few steps, but it's worth the effort.
And the homemade croutons really are a snap, with leftovers for later.
The fresh herb dressing is one of my all-time favorites – and if you've never tasted ranch dressing spiked with lemon, then consider yourself a winner 🙂
PIN THIS RECIPE FOR LATER: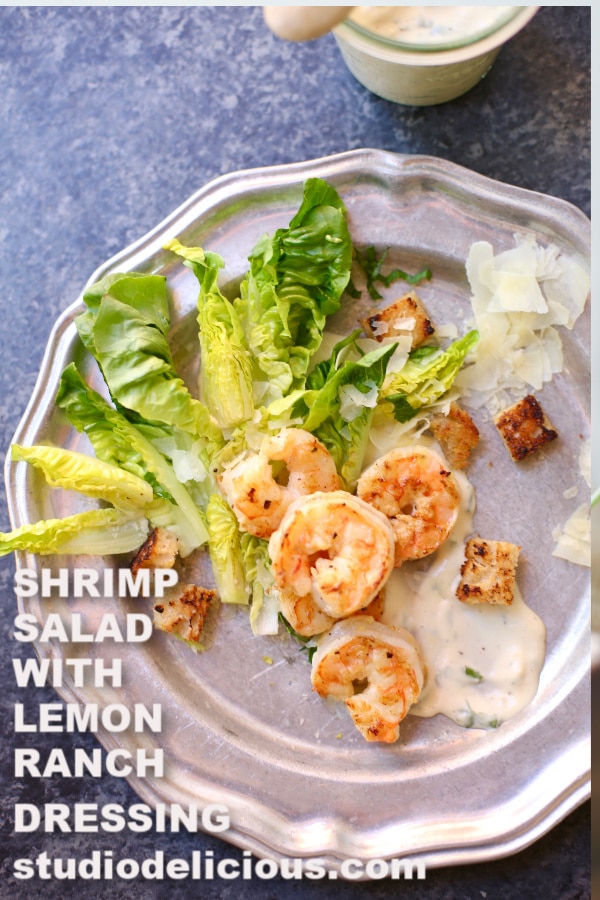 Ingredients
4

servings

LEMON RANCH DRESSING

3/4

cup

Vegenaise

or regular mayonnaise

2

tablespoons

freshly squeezed lemon juice

1

tablespoon

water

1/2

teaspoon

lemon pepper

1

teaspoon

garlic powder

1/2

teaspoon

salt

1/4

teaspoon

sugar

1

heaping tablespoon fresh chopped Italian

flat leaf parsley

1

heaping tablespoon fresh chopped chives

HOMEMADE CROUTONS

7

slices

of stale french bread cut about 1/2 thick with crusts removed

or other crusty bread cut into 1/2 cubes

3

tablespoons

olive oil

1

teaspoon

garlic powder

pinch

of salt

SHRIMP

1

pound

large shrimp

peeled and deveined

2

tablespoons

olive oil

1/2

teaspoon

salt

1/2

teaspoon

lemon pepper

3

tablespoons

freshly squeezed lemon juice

1/2

teaspoon

fresh lemon zest

1/2

teaspoon

garlic powder

SALAD

8

cups

coarsely torn romaine lettuce

Grated Parmesan cheese

about 1/4 cup, for serving
Instructions
MAKE THE LEMON RANCH DRESSING

In a medium bowl, combine all ingredients except fresh herbs and whisk together with a fork until smooth.

Add the fresh parsley and chives and combine with a spoon.

MAKE THE HOMEMADE CROUTONS

In a medium bowl, add the cubed bread and sprinkle with the olive oil, garlic powder and salt. Combine gently with your hands and place in a medium sized non-stick skillet on medium high heat.

Toast the croutons in the pan, turning the croutons and shaking the pan occasionally so the croutons don't burn. If it looks dry, drizzle a teaspoon or so more olive oil, and continue toasting and turning the croutons until they are golden, about 10 minutes total.

Set aside until ready to compile salad. Extras will keep in an airtight container for about a week.

MAKE THE SHRIMP

In a medium sized bowl, combine the olive oil, salt, lemon pepper, lemon juice, lemon zest and garlic powder and whisk together until combined.

Preheat a large nonstick saute pan over medium high heat. Add the shrimp to the olive oil mixture and toss together to combine. Add the shrimp to the pan and space them out evenly for 2-3 minutes per side...not much more than that because shrimp cook quickly!

TO ASSEMBLE

For four servings, divide about 2 cups of romaine per plate and top with a tablespoon or so of Lemon Ranch Dressing.

Portion the shrimp on the four plates (about 5 or 6 shrimp each plate) and about 1/3 to 1/2 cup croutons. Sprinkle generously with grated Parmesan, and serve with additional Lemon Ranch Dressing.
SOURCE:  Studio Delicious – adapted from

The Food You Crave
Originally published 2017