Summer Pasta is a simple combination of ripe summer tomatoes, fresh mozzarella cheese, fruity olive oil, fresh basil and a few simple seasonings. It's quick to prepare and really delicious any time of year.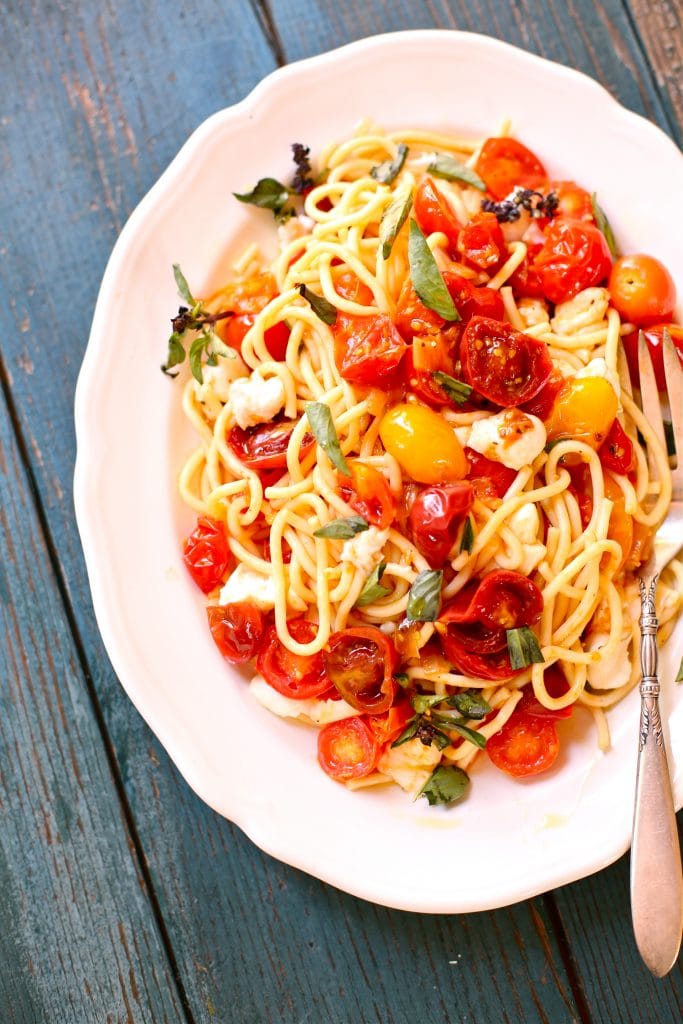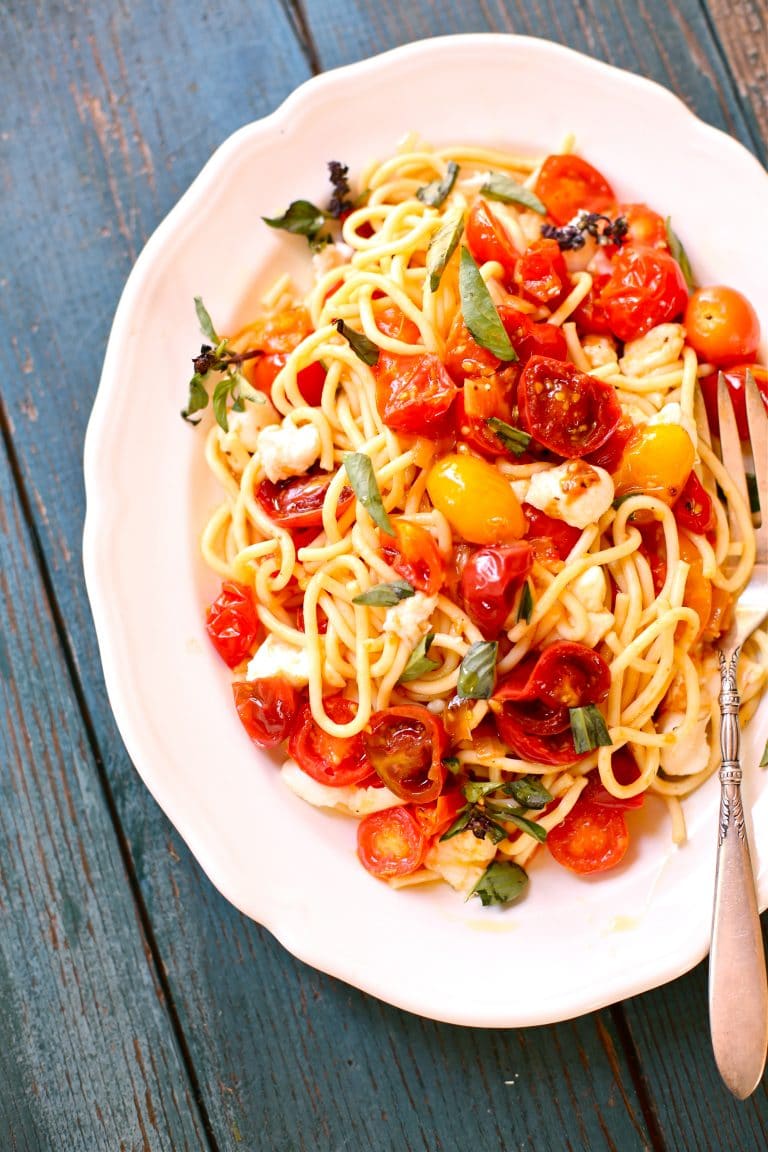 Wow, did summer fly by or what?
I mean, a few minutes ago it was July with fireworks and corn on the cob and fresh-squeezed lemonade.
Blink your eyes and it's like fall already.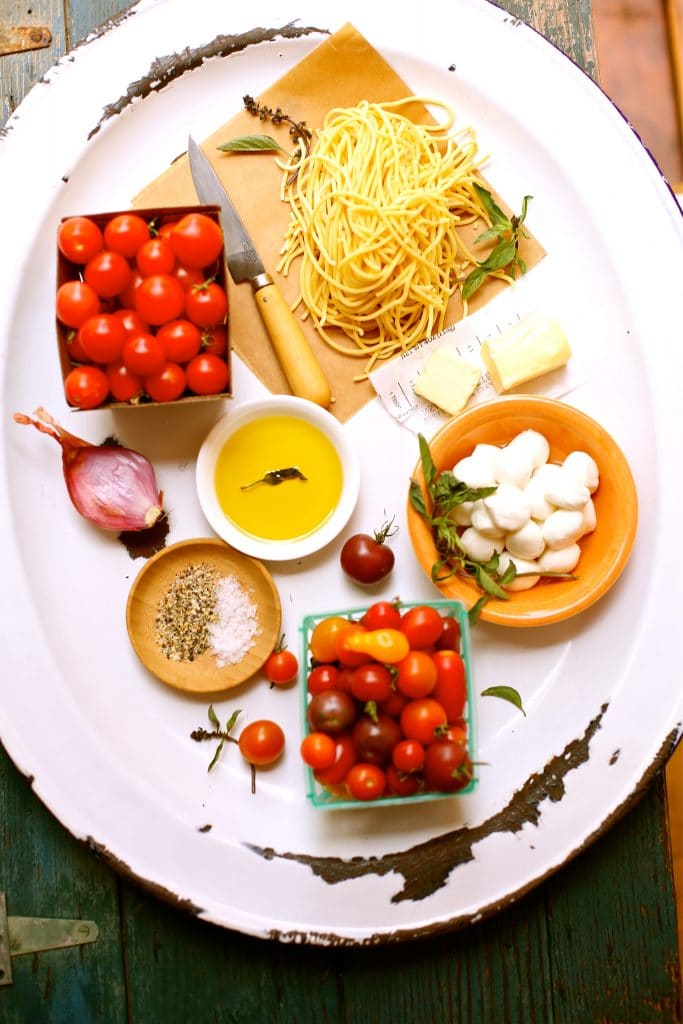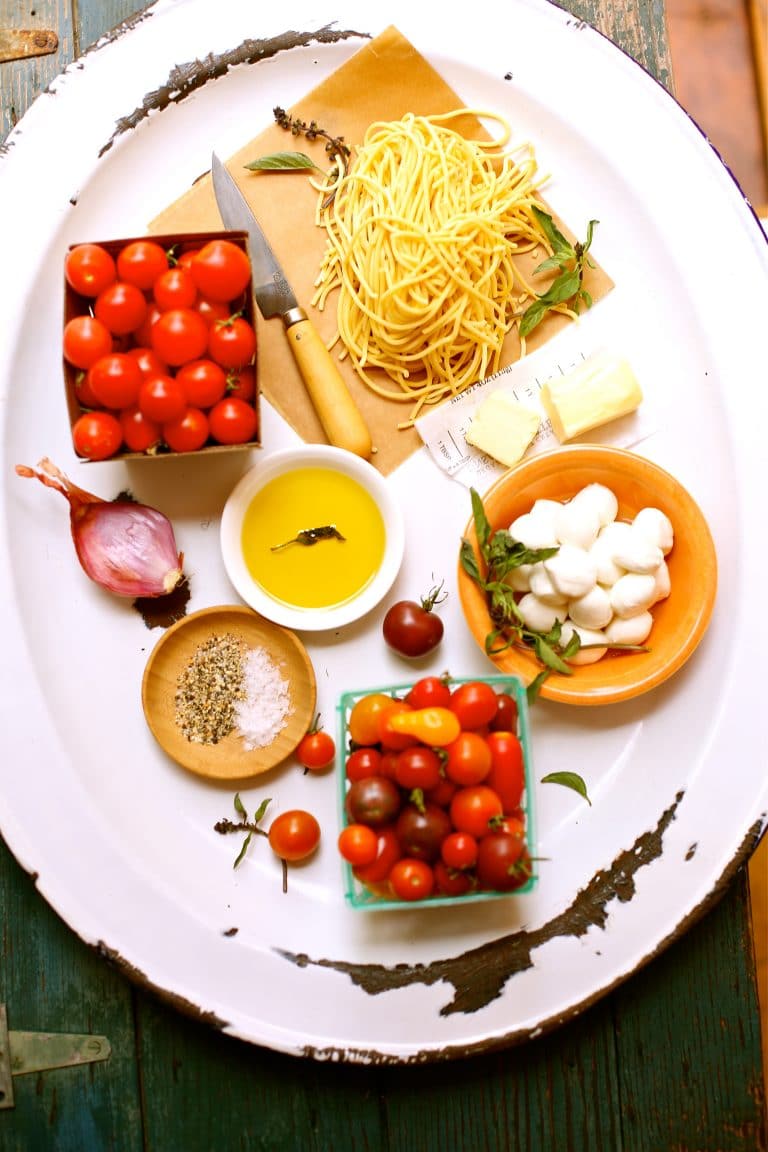 The morning air is straight-up cold now, and thoughts of homemade applesauce and hot soup are filling my head.
The great news is that tomatoes, zucchini, and raspberries are still going strong at the Farmers Market, and will be for weeks to come.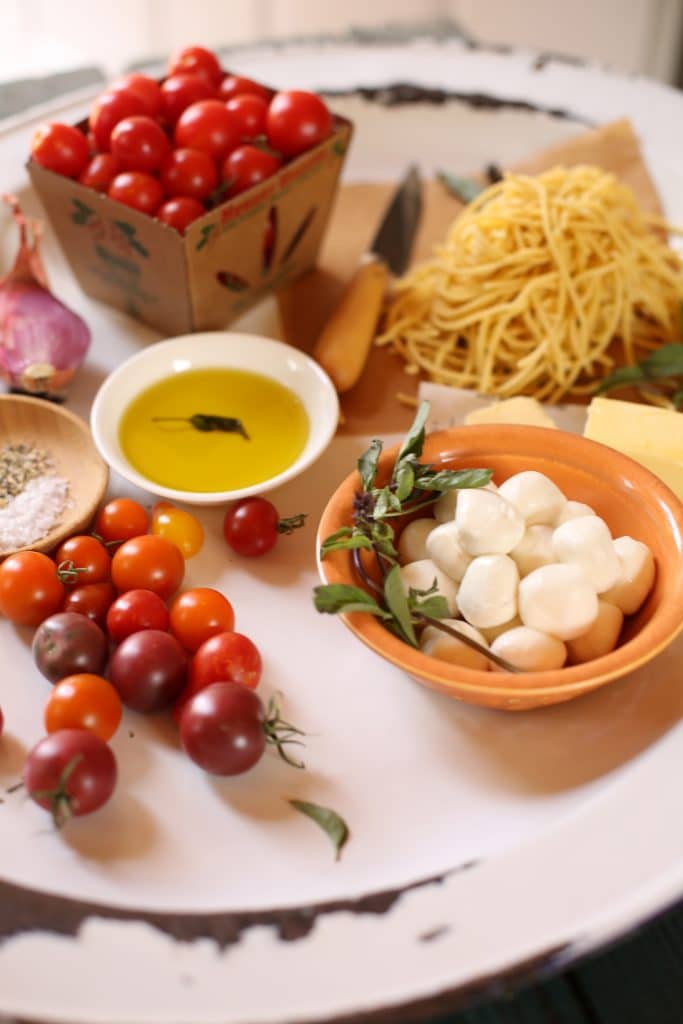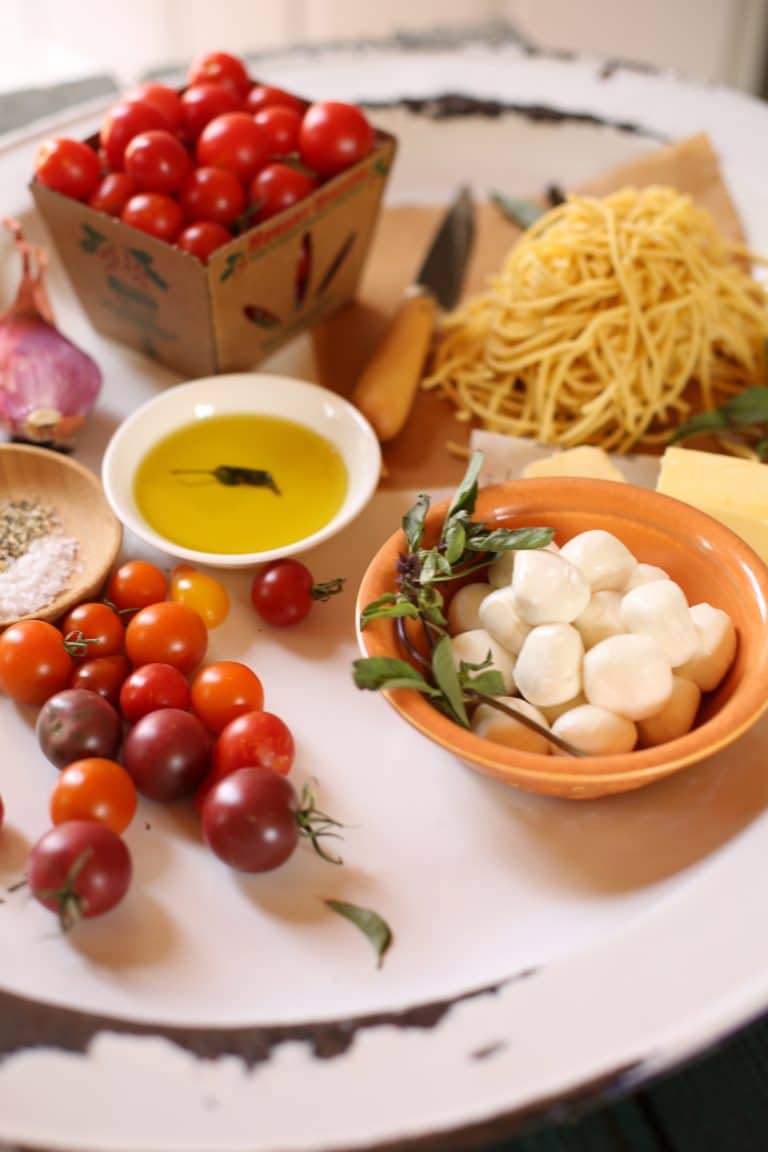 Last week, I stocked up on local blueberries. After a careful washing and drying, I laid them evenly on baking sheets and froze them overnight, then divided into into BPA-free bags and stacked them flat in the freezer where they'll be good for six months or more.
Warm maple blueberry sauce will be fabulous on my pancakes come January 🙂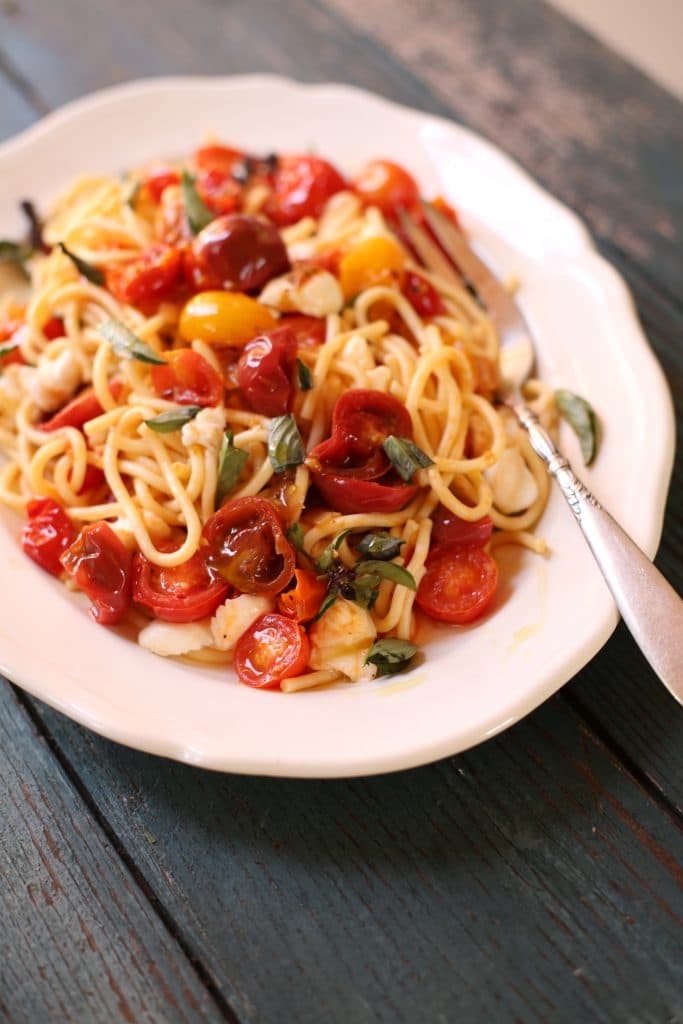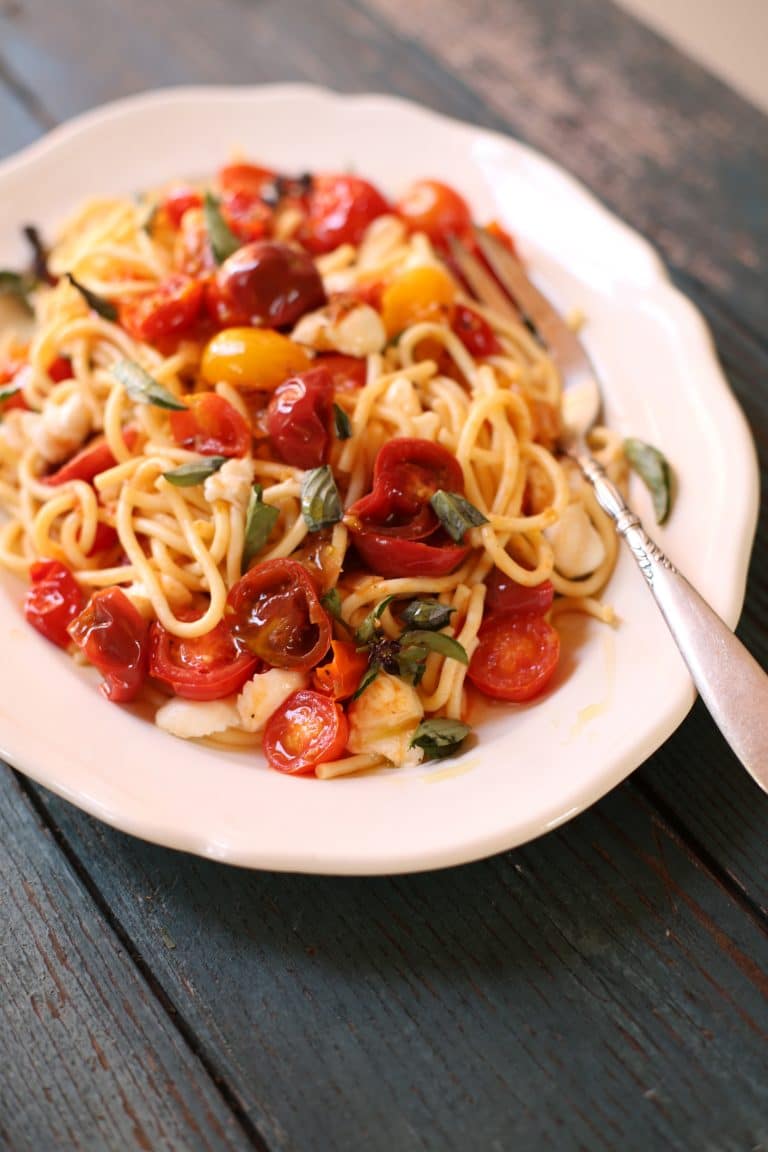 I ate my weight in melons this past two months, among other summery foods. I couldn't stop myself from the small, French variety called Charentais, with its otherworldly perfume and juicy sweetness.
Ditto for all the strawberry shortcake with extra whipped cream that went down my throat.
Then there was that perfect, cool salad of butter lettuce, poached shrimp, chunks of fresh crab meat, chopped egg and house-made thousand island dressing that I can't stop thinking about.
Summer food is the best, isn't it?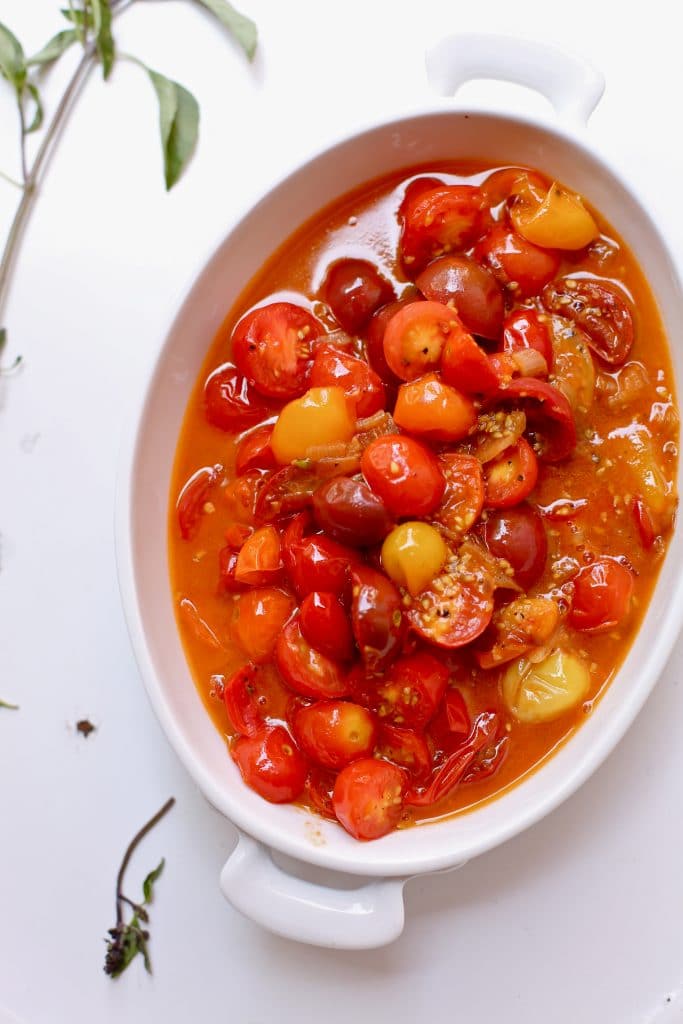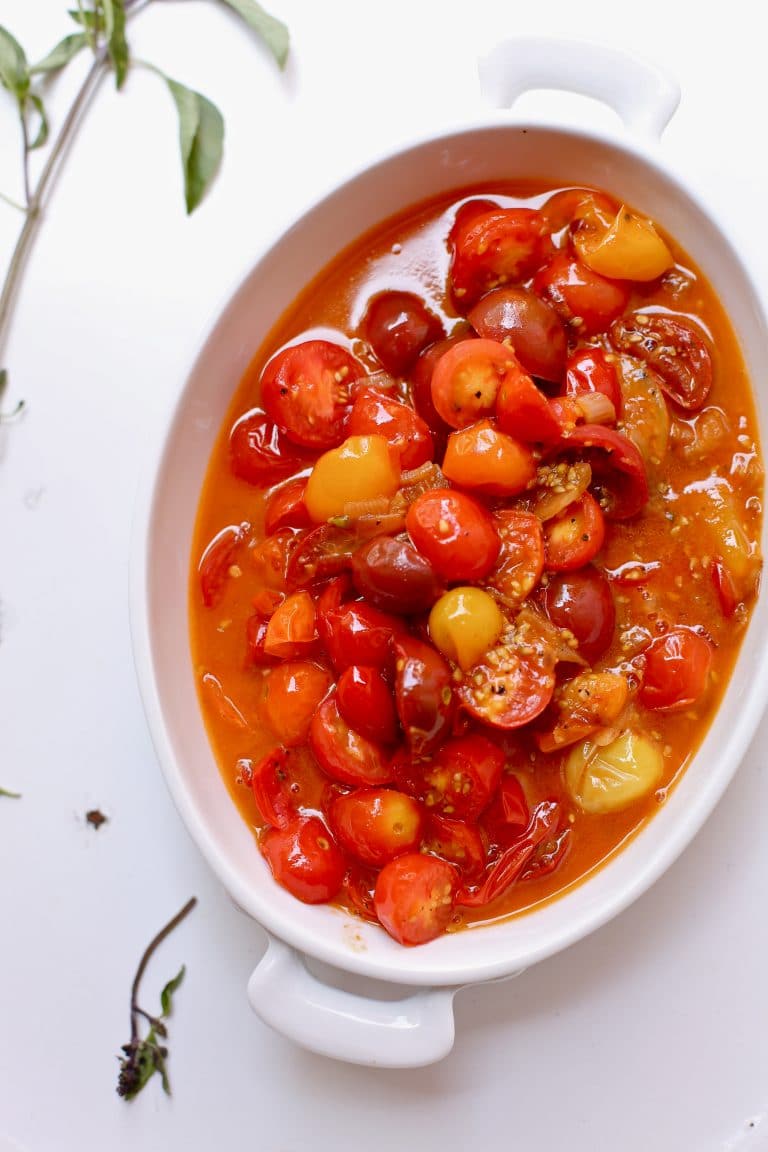 I learned the virtues of fresh tomato sauce years ago from a co-worker who told me about it while standing in the hallway. I couldn't wait to go home and try it.
Prepare to never go back, 'cuz this is nothing like the bottled kind.
Cherry tomatoes get a quick saute in a hot skillet with olive oil and chopped shallots.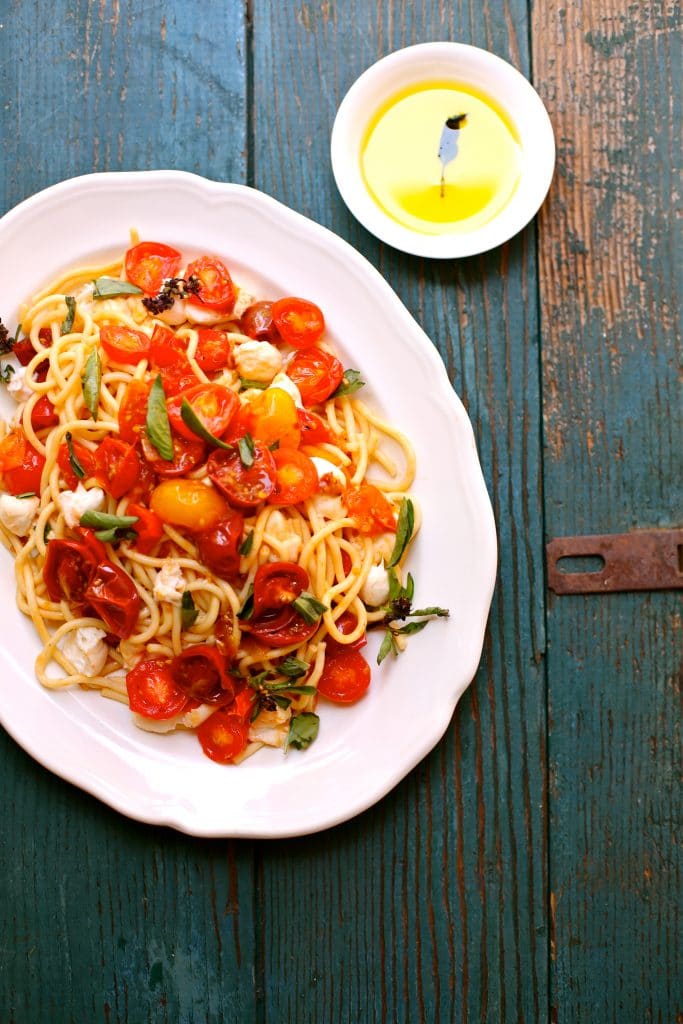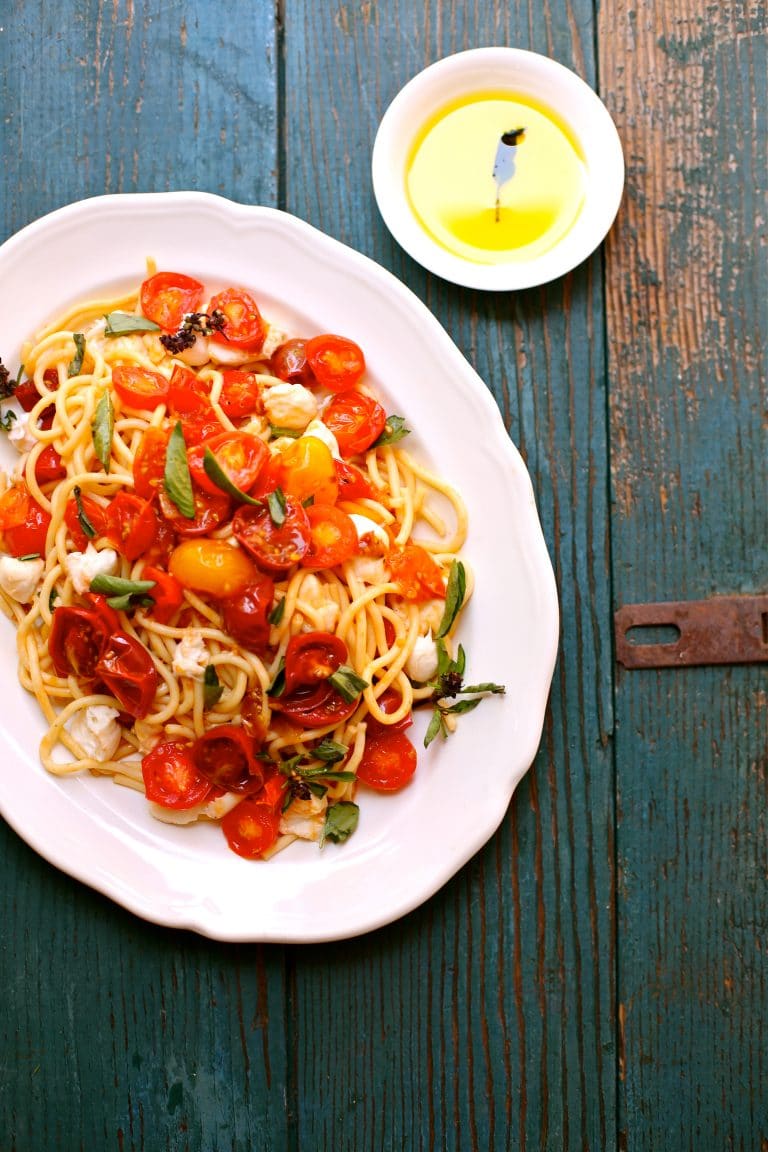 After seasoning, the sauce is rounded out with fresh lemon juice and a knob of butter – don't skip this part, it makes a huge difference in the flavor.
Tear up some fresh mozzarella and basil, toss with hot pasta and enjoy the last days of summer…
Here's another summery recipe to try, Crunchy Green Bean, Pea and Walnut Salad.
HOVER OVER PHOTO TO PIN THIS RECIPE FOR LATER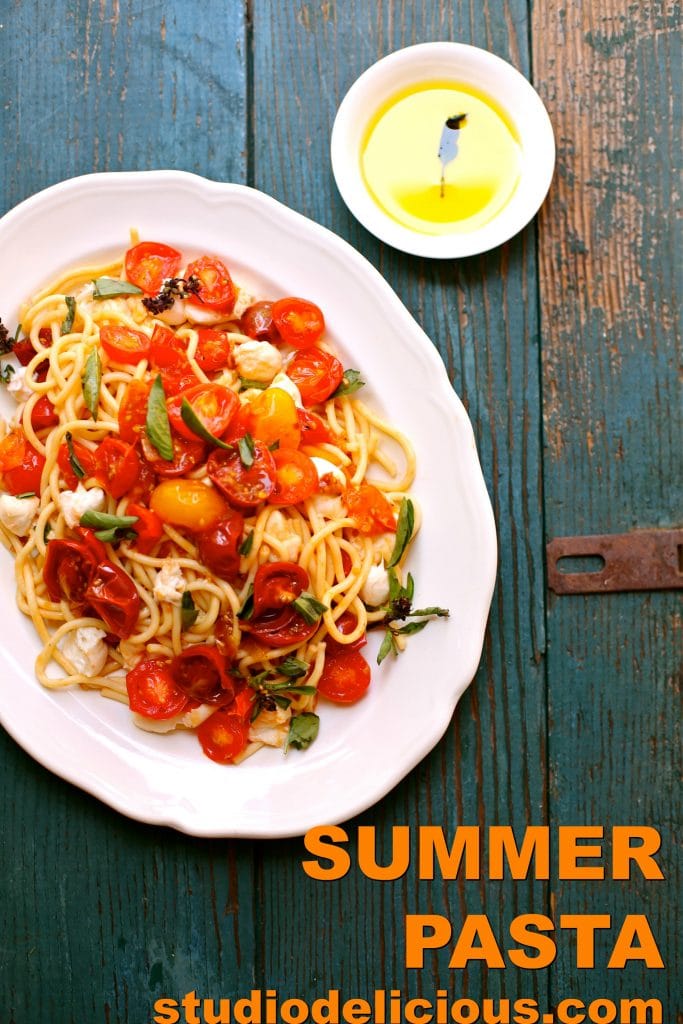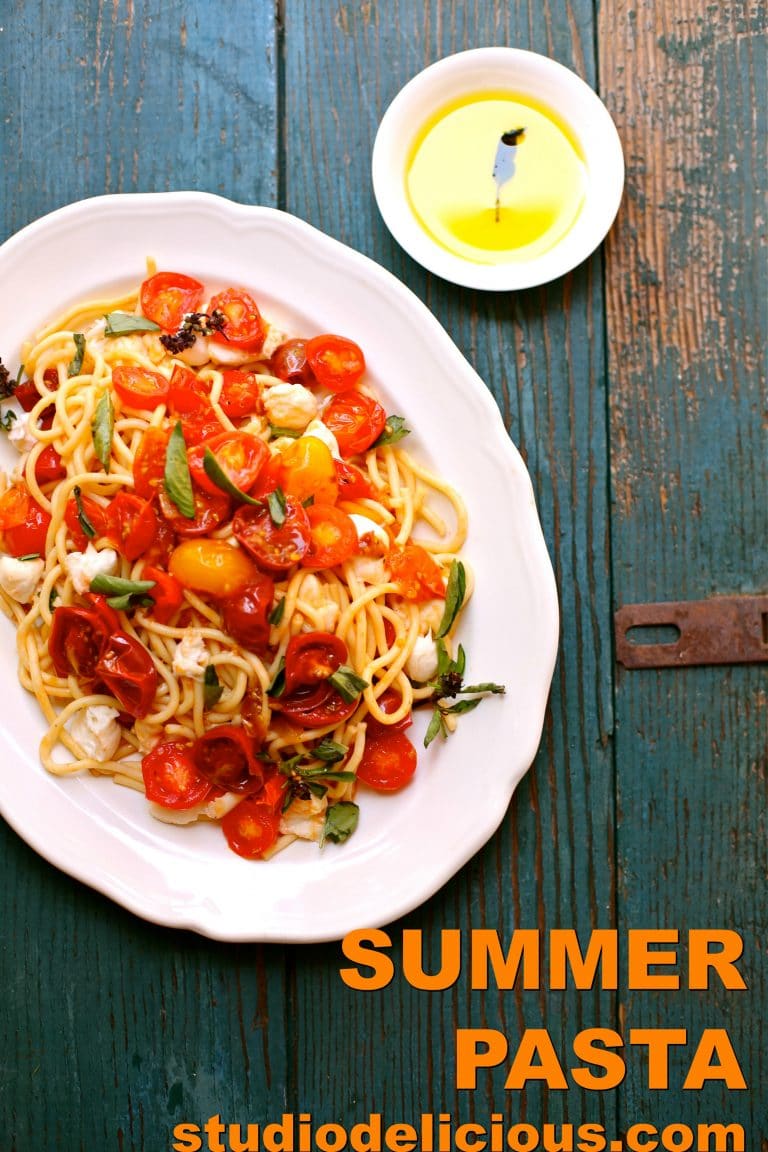 Ingredients
1

tablespoon

olive oil

1

shallot

diced (about 3 tablespoons)

4

cups

cherry tomatoes

any variety, sliced in half

1

teaspoon

each of salt and pepper

plus more for serving

Pinch

red pepper flakes

1/8 teaspoon, or a bit more if you like it spicy

1

teaspoon

fresh lemon juice

1

tablespoon

unsalted butter

3

tablespoons

fresh basil leaves

torn in piece

1

generous cup fresh mozzarella

torn in pieces

9

ounce

package of fresh spaghetti or other pasta

I use Manini's fresh gluten free spaghetti

Olive oil for serving.
Instructions
In a large non-stick saute pan, add the olive oil and diced shallot, cook on medium high heat until soft, 4-5 minutes.

Add the cherry tomatoes to the pan, stirring gently to not break up the tomatoes too much.

Add the salt, pepper, red pepper flakes and cook until the mixture breaks down a bit and is soft and juicy, between 5-7 minutes.

Add the lemon juice and butter, stir gently to combine and continue cooking for another minute or two.

Keep warm while you cook the pasta according the package directions, then drain and add the pasta to the skillet with the tomato sauce. Toss to combine.

Remove from heat and toss in the torn mozzarella and fresh basil.

Add more salt and pepper to taste and serve with a fruity olive oil on the side.
SOURCE: Studio Delicious