These White Chocolate Snowflake Cookies first appeared here last holiday season.  These are everything you want in a holiday cookie—buttery, versatile, sweet and festive and the dough can be made in advance.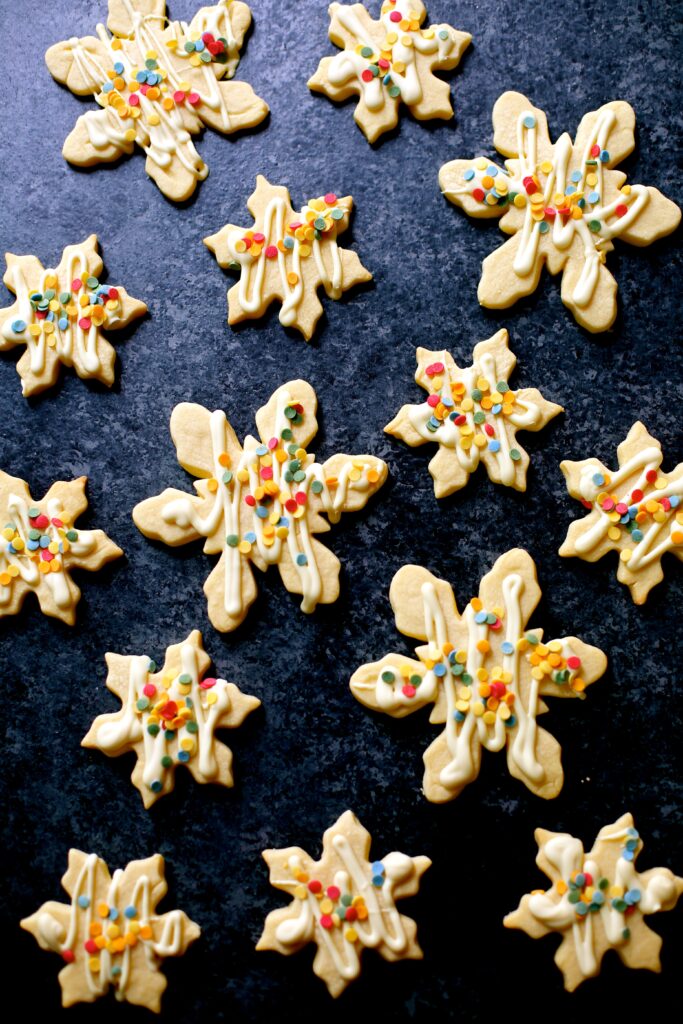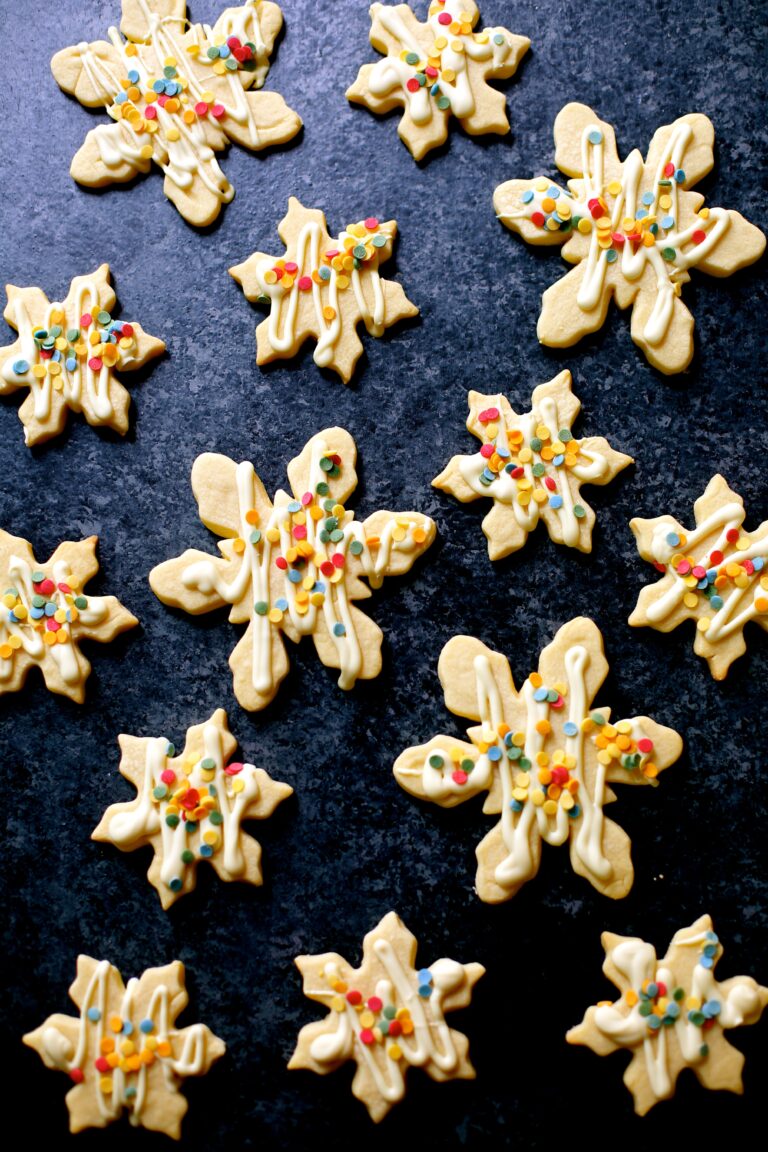 I'm sitting here pecking out this post with the three fingers on my hand that are currently working, thanks to my recent carpel tunnel surgery.
There are all kinds of things you take for granted when you can't use your hand, like putting your hair in a ponytail and brushing your teeth….