This Creamy Pumpkin Soup is just what you feel like eating when the leaves are turning and there's a chill in the air.  The fact that this soup comes together quickly is an added bonus – and it's perfect for a chilly fall day.
Warning!  Another pumpkin recipe lies ahead.
Just when you thought you were safe, I offer you this recipe for Creamy Pumpkin Soup.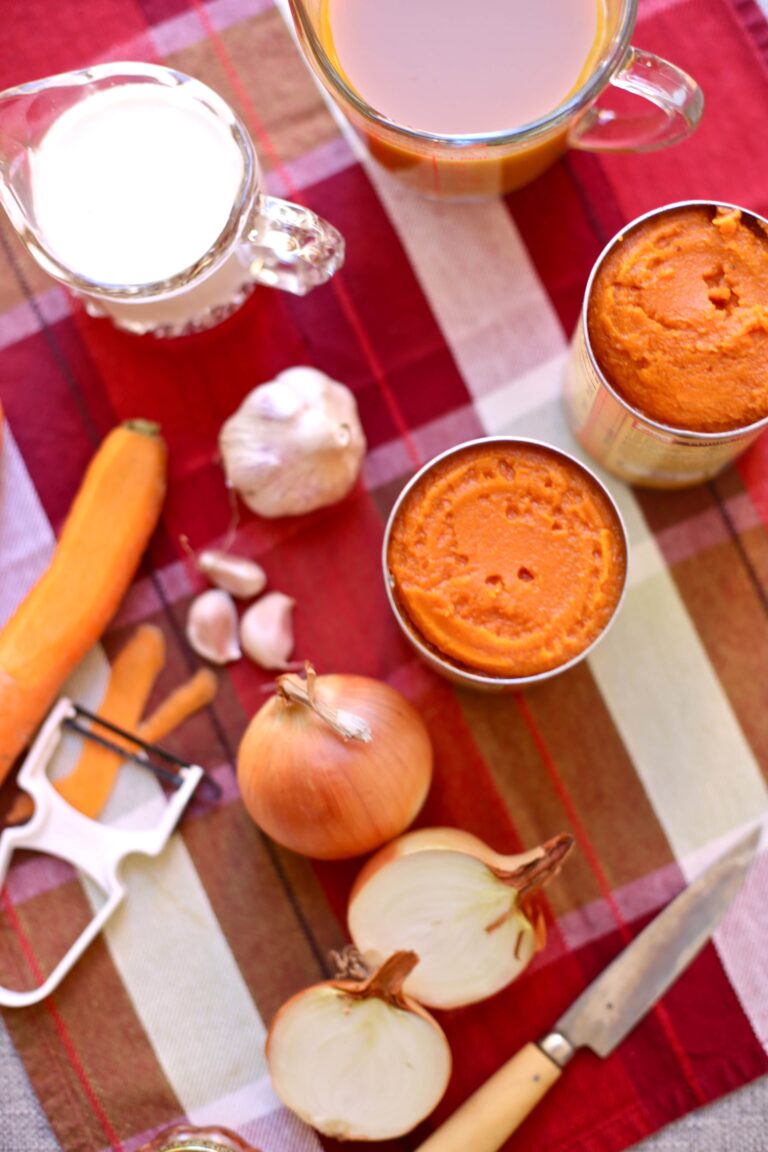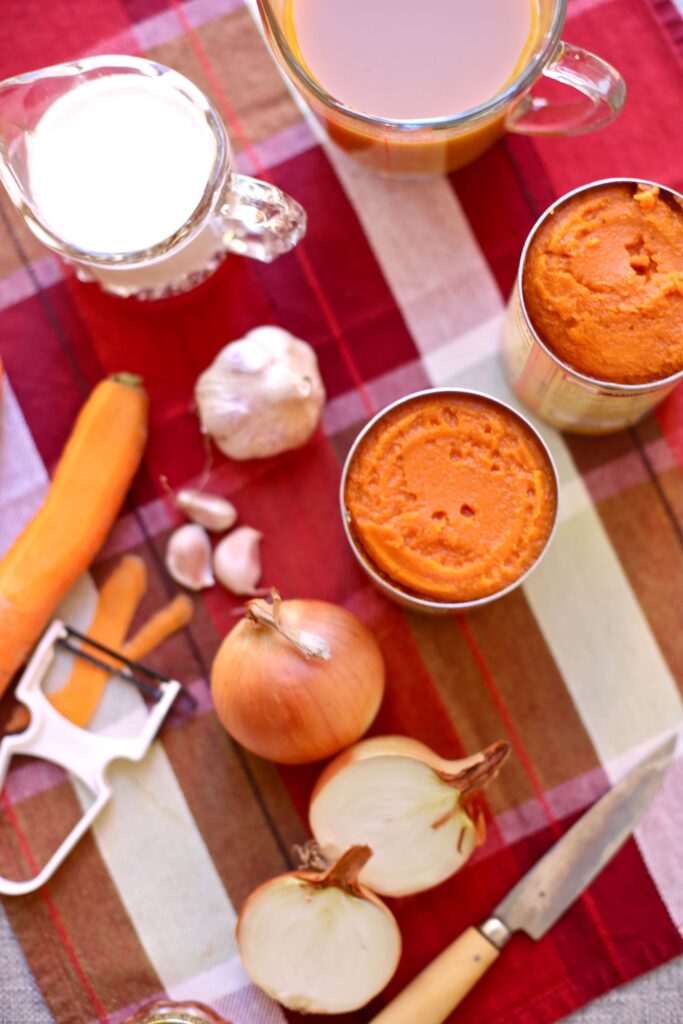 So here's a reality check – the holidays begin in like, 45 days.
This is deeply frightening to me – didn't we just have them?  Do they really need to happen every single year?
I bring this up because recipes like Creamy Pumpkin Soup are perfect for crowds and it can be made ahead.
Or not.  You could eat it all by yourself too 🙂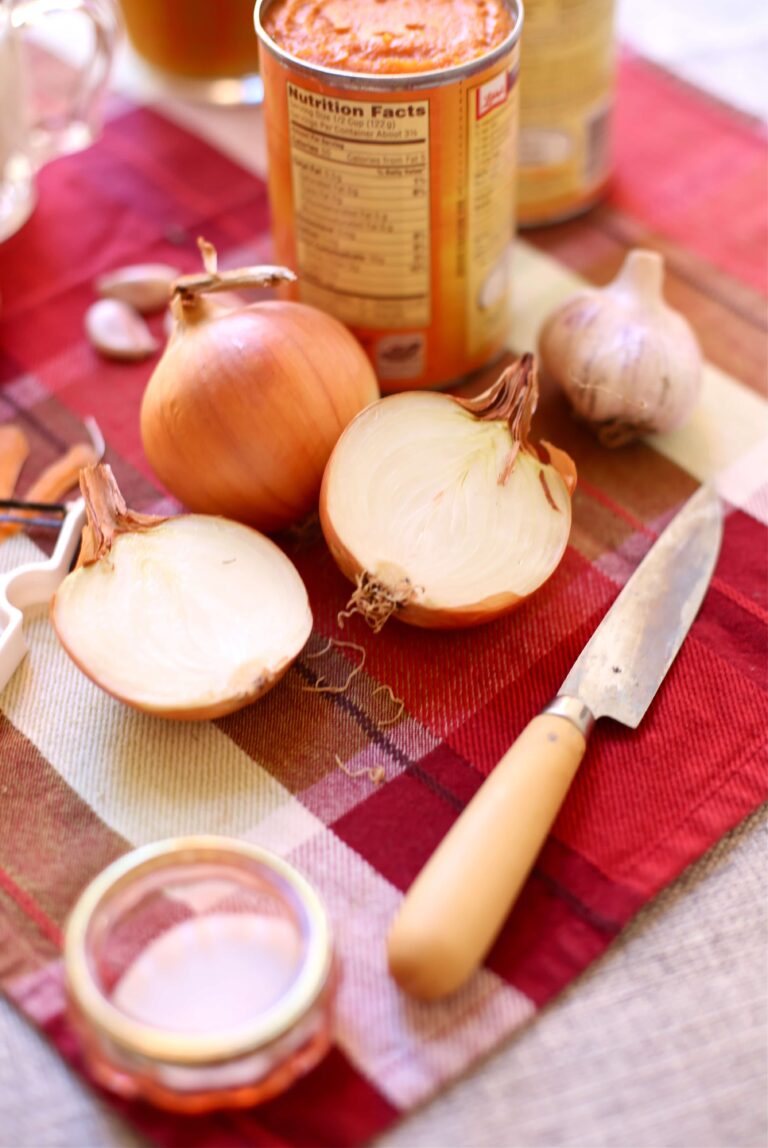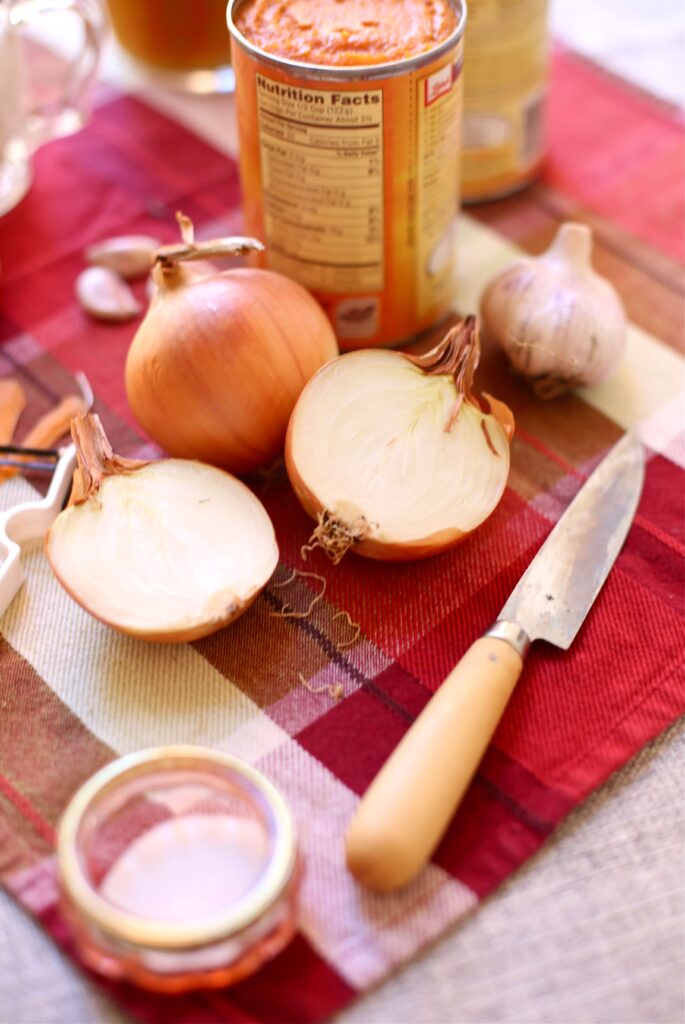 Just think!  You can start stressing out right now instead of later, and beat the rush 🙂
The silkiness of this creamy pumpkin soup comes from coconut milk.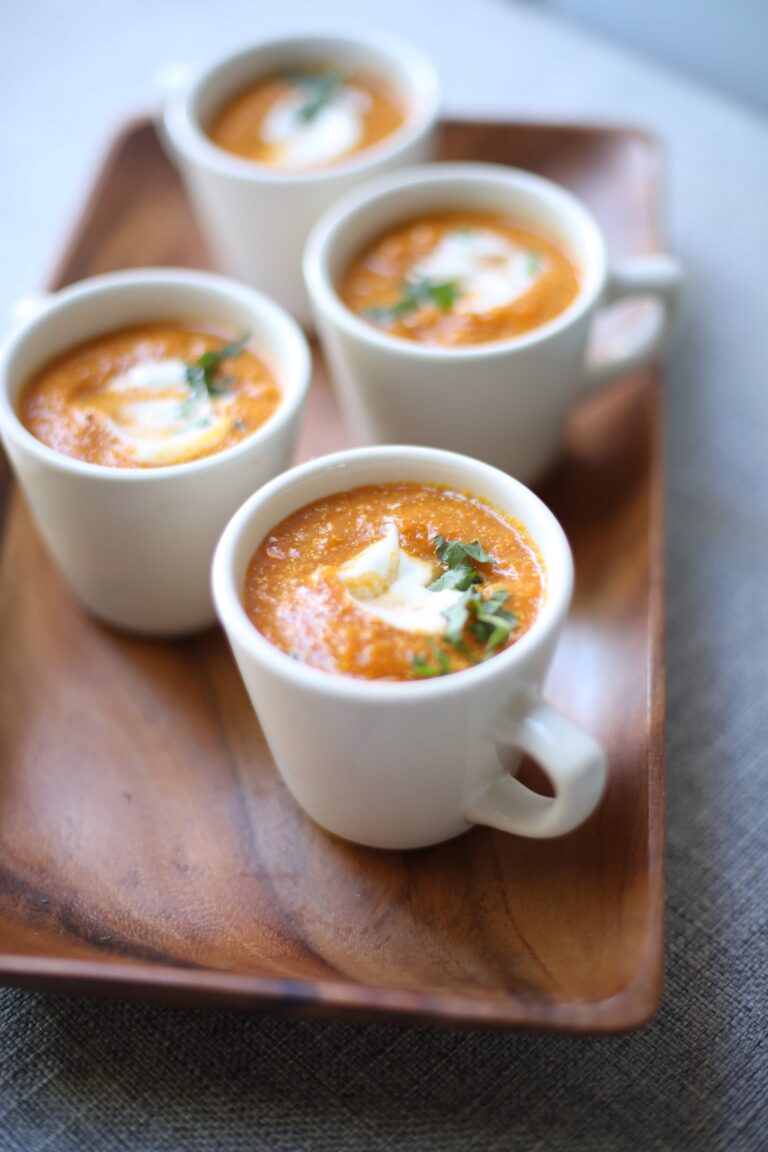 There are hundreds of recipes for pumpkin soup out there right now, but I love this one because it's easy and full of warm, spicy fall flavors.
Plus, who on earth doesn't love eating soup from a coffee mug?
Seriously, this stuff is so awesome on a chilly day.
And hey, you can and should get creative with your garnish too.
I recently saw a version of pumpkin soup with sliced jalapeno peppers (ouch) or you could add a dusting of chopped candied pecans.
You could even consider this kale pesto situation.
Try it yourself and see what you like.
The beauty is this Creamy Pumpkin Soup is super versatile, and can be dressed up or down depending how fancy you want to be.
Here's another cozy fall soup to try: Fresh Corn Chowder.
Pin this recipe for later!  Just hover over the image 🙂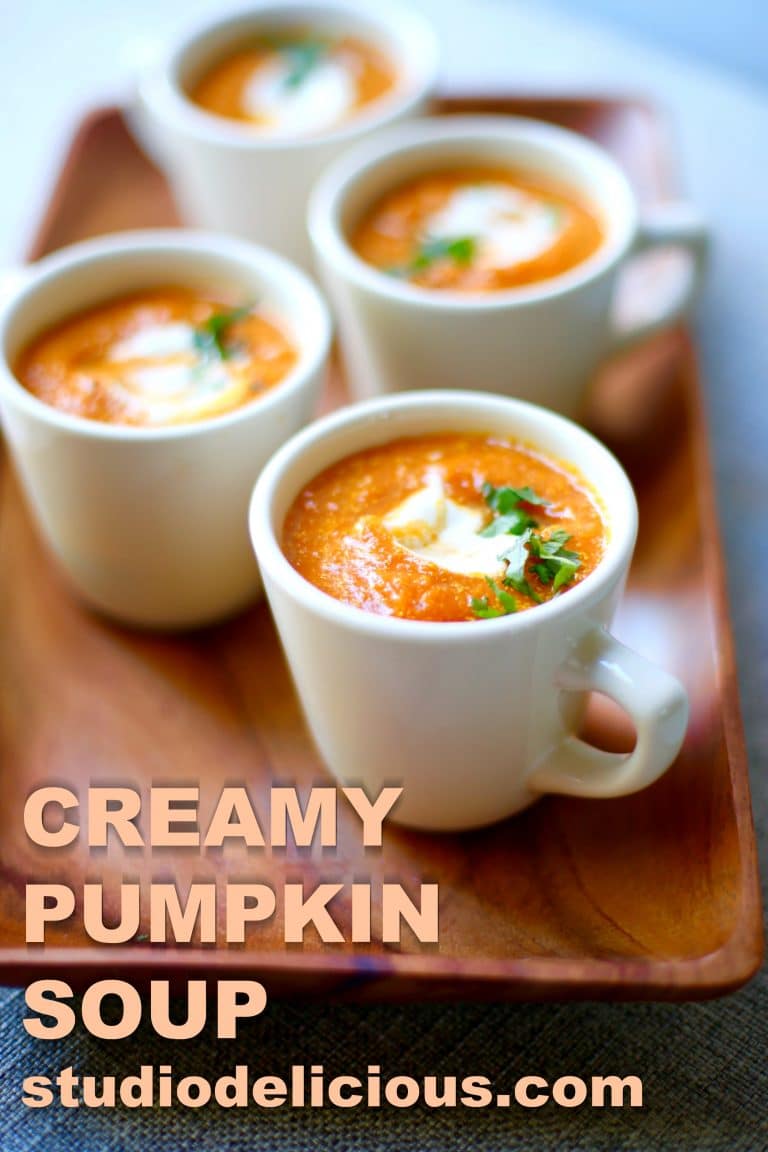 Ingredients
Makes about 8 cups

1

Tablespoon

olive oil

1

cup

of chopped yellow onion

1 medium sized onion

1

cup

of chopped carrots

2 medium carrots

2

cloves

of fresh garlic

minced

2

cans

14-ounceof vegetable broth - divided

2

cans

15-ounce unsweetened solid pack pumpkin (I use Libby's)

1

can

14-ounce coconut milk (not cream)

1

pinch

1/4 tsp of red pepper flakes

1

Tablespoon

sugar

1 1/4

teaspoons

salt

To Garnish: Drizzle of creme friche

sour cream or plain yogurt ( I used yogurt) and chopped fresh flat leaf (Italian) parsley
Instructions
PREPARE THE SOUP

Heat the oil in a large soup pot (dutch oven) on medium high heat. Add the onion and carrot and cook until the mixture begins to soften, about 6 minutes. Stir frequently as you don't want the mixture to brown much.

Stir in the minced garlic and continue cooking and stirring for a minute. Then add one can of the vegetable broth and continue cooking until vegetables are tender, about 10 minutes. Remove from heat and cool for about 10 minutes.

Place the mixture in a blender and puree until completely smooth.

Return mixture to dutch oven and add pumpkin, coconut milk, remaining vegetable broth and pepper flakes, sugar and salt, and stir with a whisk until smooth and combined. Simmer for about 10 minutes to heat the mixture through, then place in bowls and garnish as desired.
SOURCE: Studio Delicious