Here's a delicious round-up of some favorite fruit filled smoothie recipes, made without yogurt (and without dairy if you want). All are easy and tasty!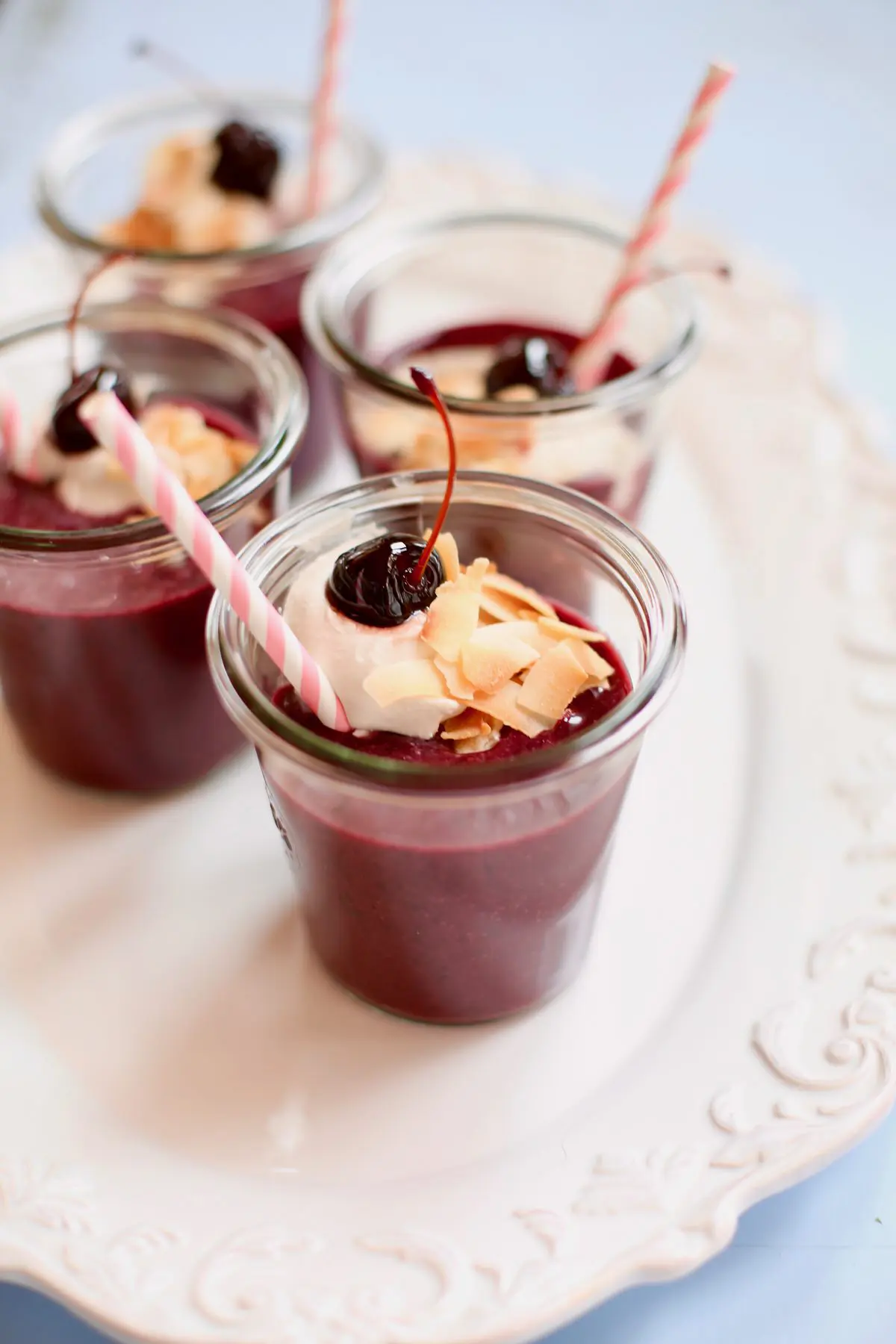 Jump to:
Why You'll Love These Recipes
Not all smoothies need to have yogurt or other dairy to be creamy and delicious. Here's a few of my favorite smoothie ideas and a few good reasons to give them a try:
Classic smoothie recipes with fresh fruit
A reader favorite fruit smoothie with easy homemade crumble topping that tastes incredible.
A few extra beverage recipes you'll enjoy!
Dark Cherry Smoothie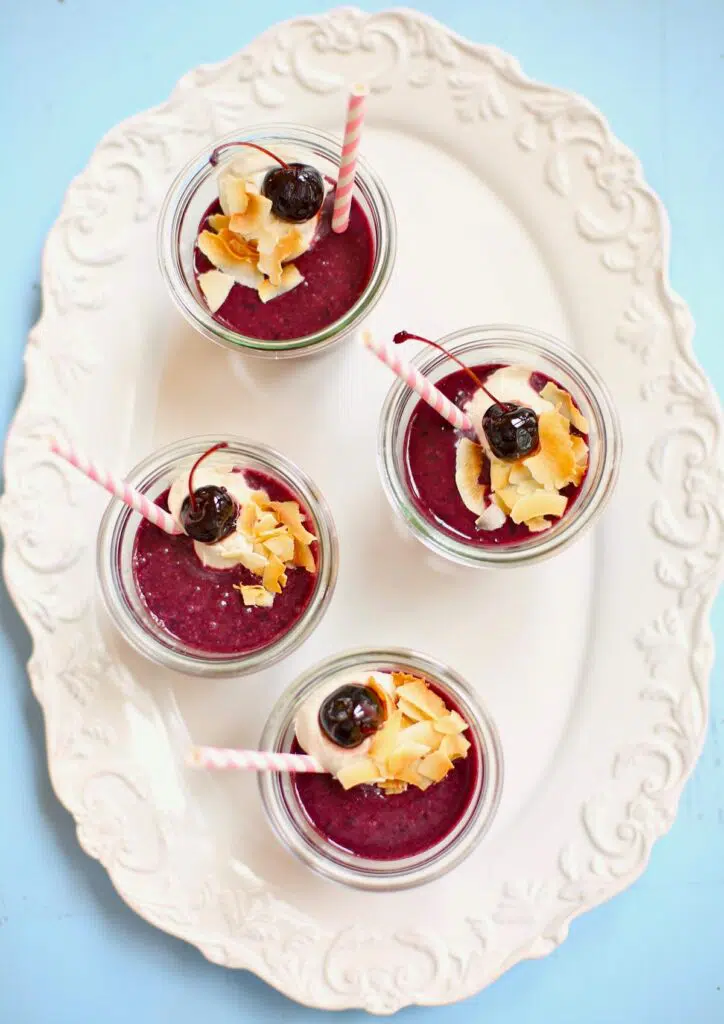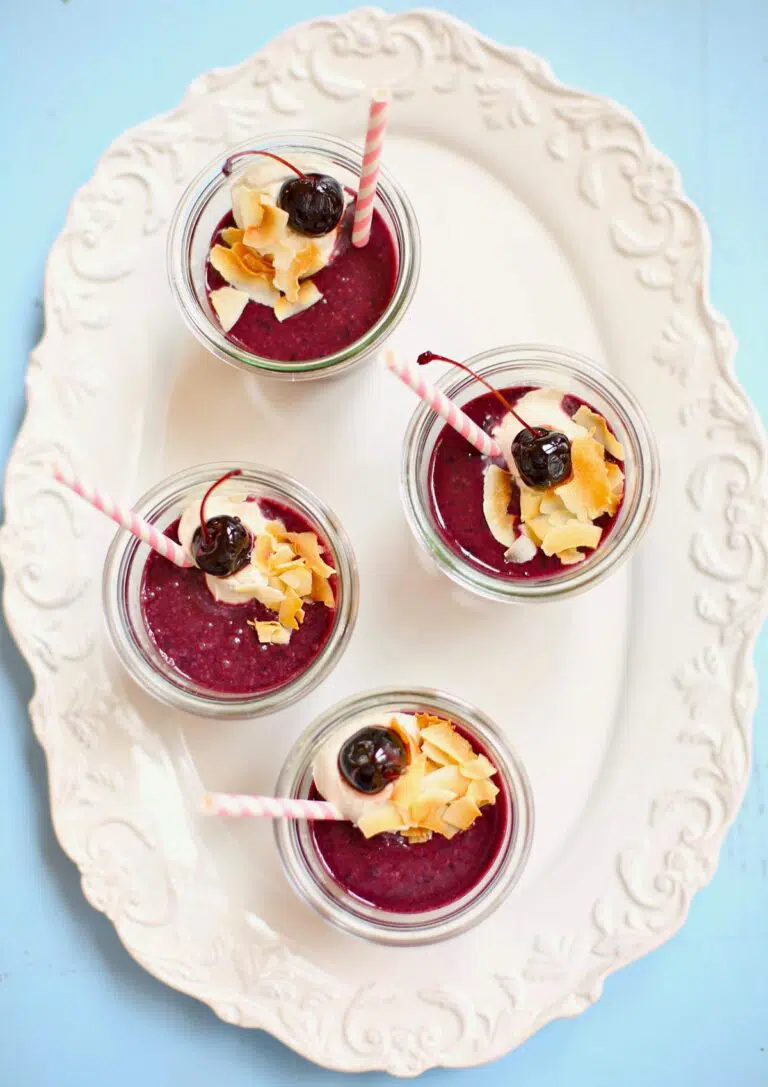 ..a beautiful and vibrant smoothie perfect for summer or winter with coconut cream..
Dark Cherry Smoothie: This gorgeous smoothie uses simple ingredients and coconut milk …a great way to feel indulgent….a really delicious easy smoothie recipe.
Pineapple Slushie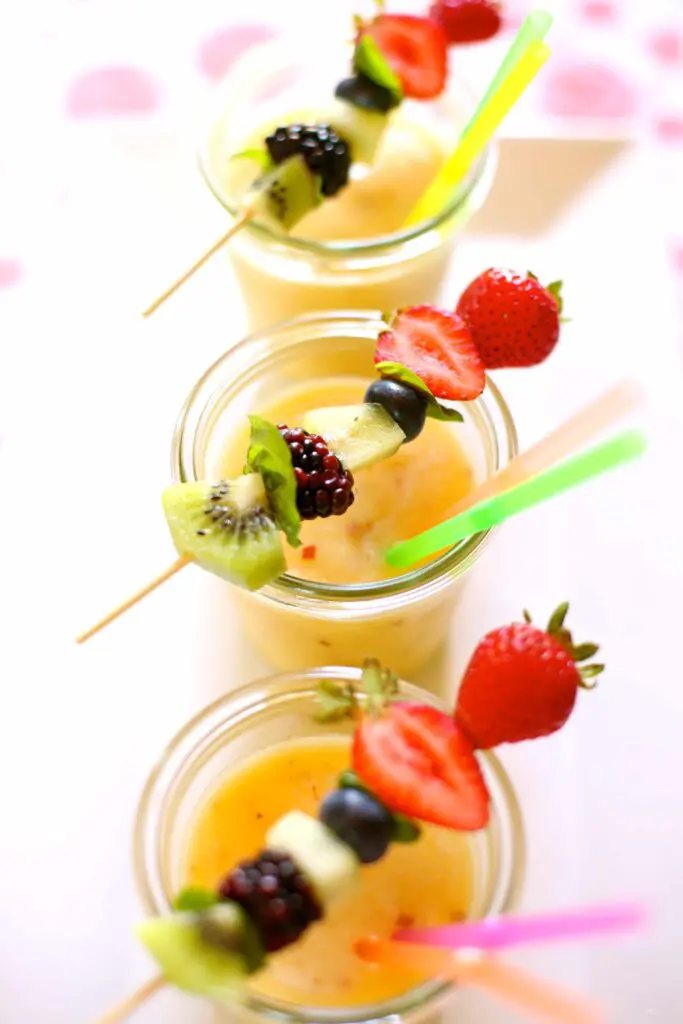 Cool, refreshing and not too sweet, this smoothie is the best!
Pineapple Slushie: This smoothie has a tropical flavor and is cool and refreshing and extra special with a fresh fruit kabob on top.
Strawberry Almond Milk Smoothie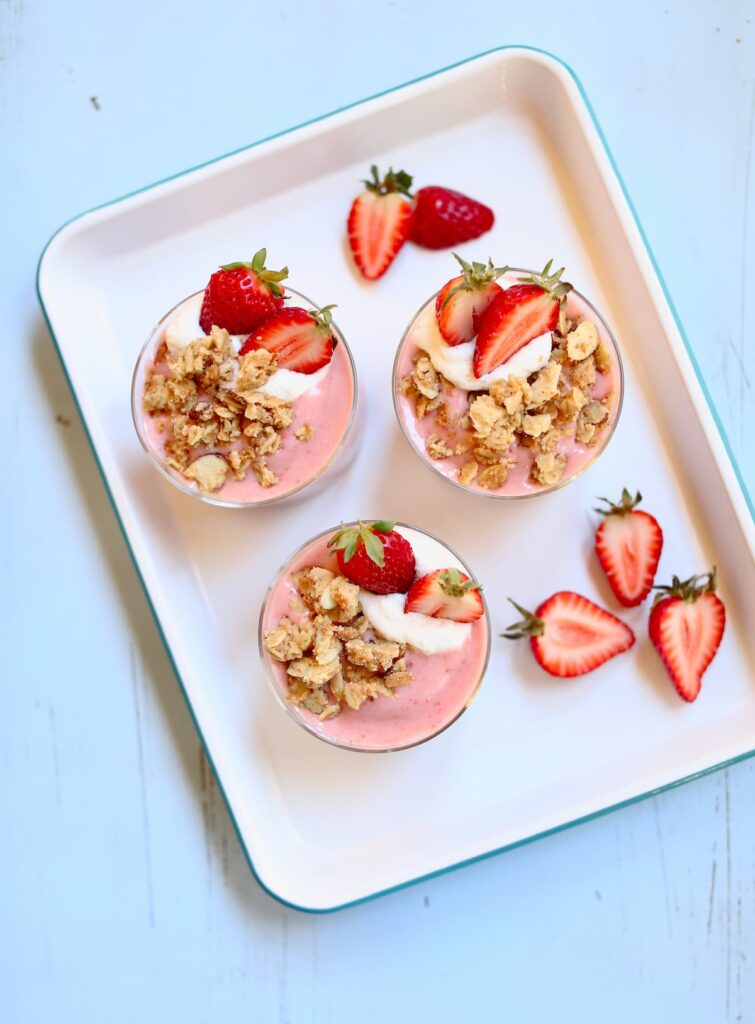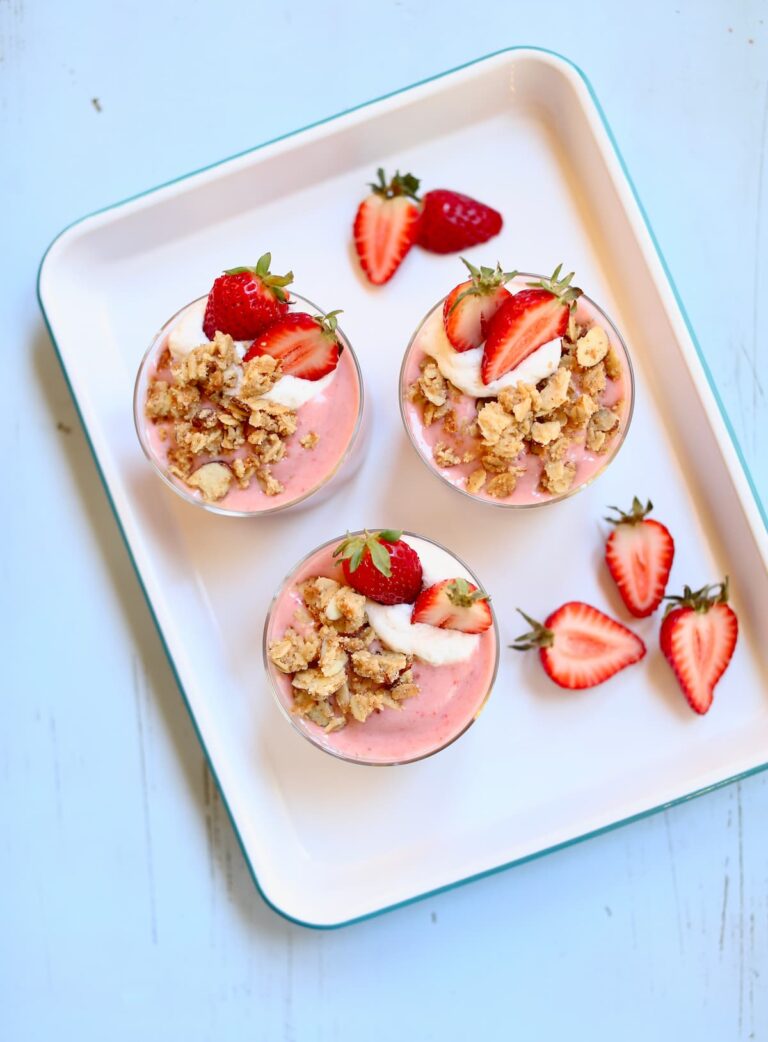 Thick and fruity and absolutely delicious
Strawberry Almond Milk Smoothie: This smoothie is a real stand-out..frozen bananas makes it thick and creamy with a sweet taste. An easy homemade crumble topping makes it special.
Not Quite Smoothies
Here's a few more fruity beverages that are outstanding when made at home. Take a look!
Pumpkin Spice Shake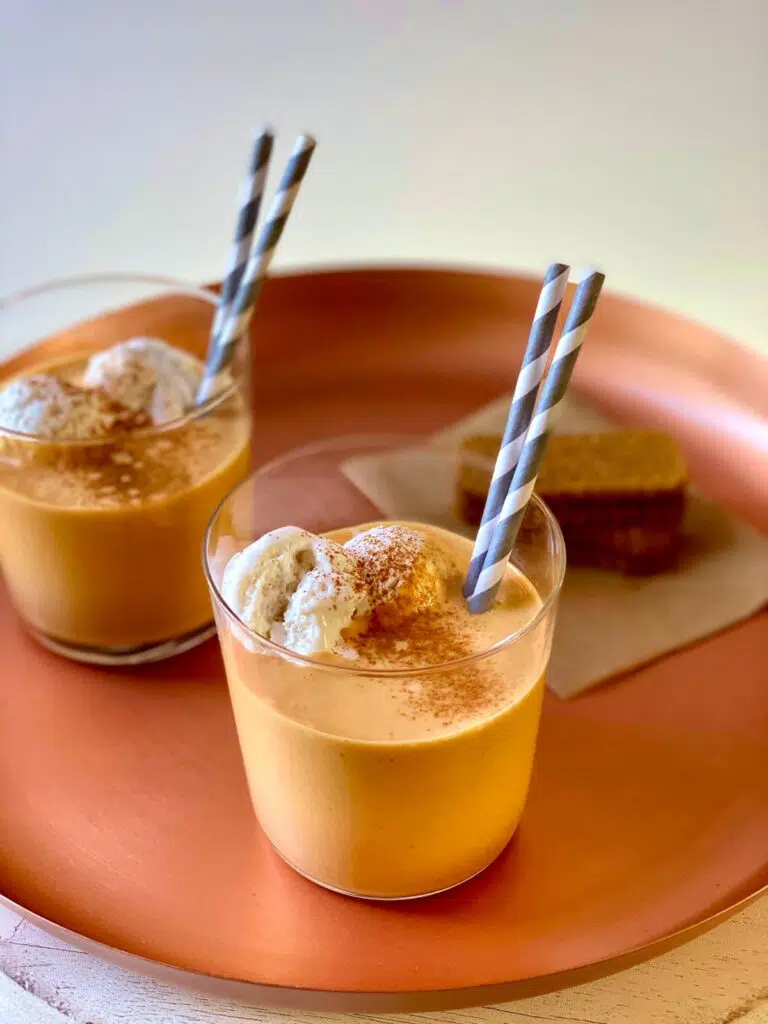 Non-dairy, and tastes a lot like pumpkin pie
Fresh Cherry Shake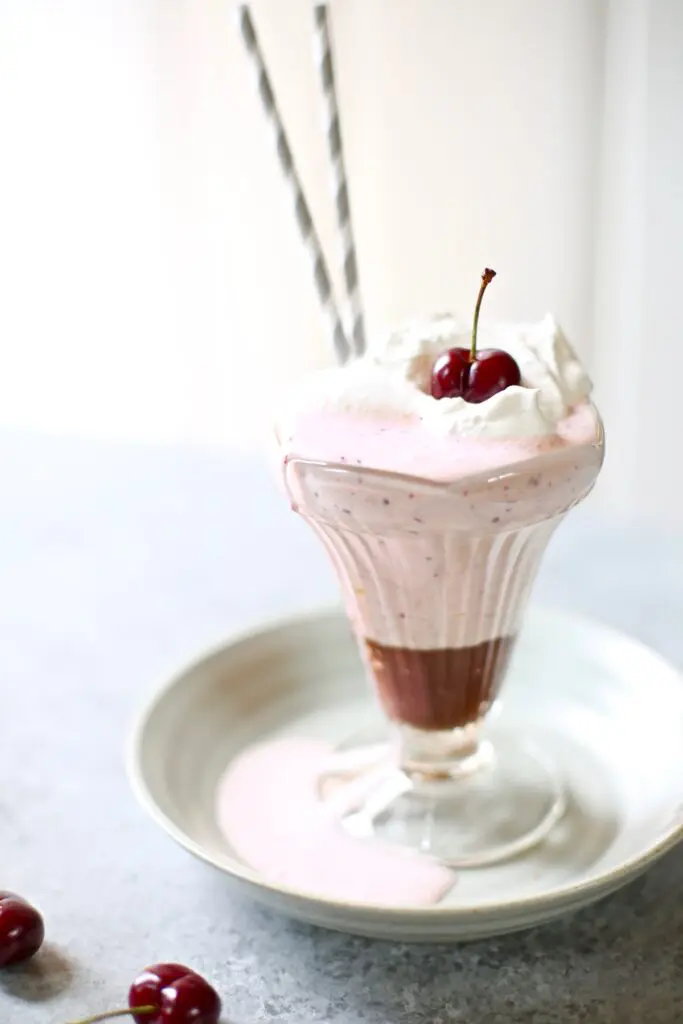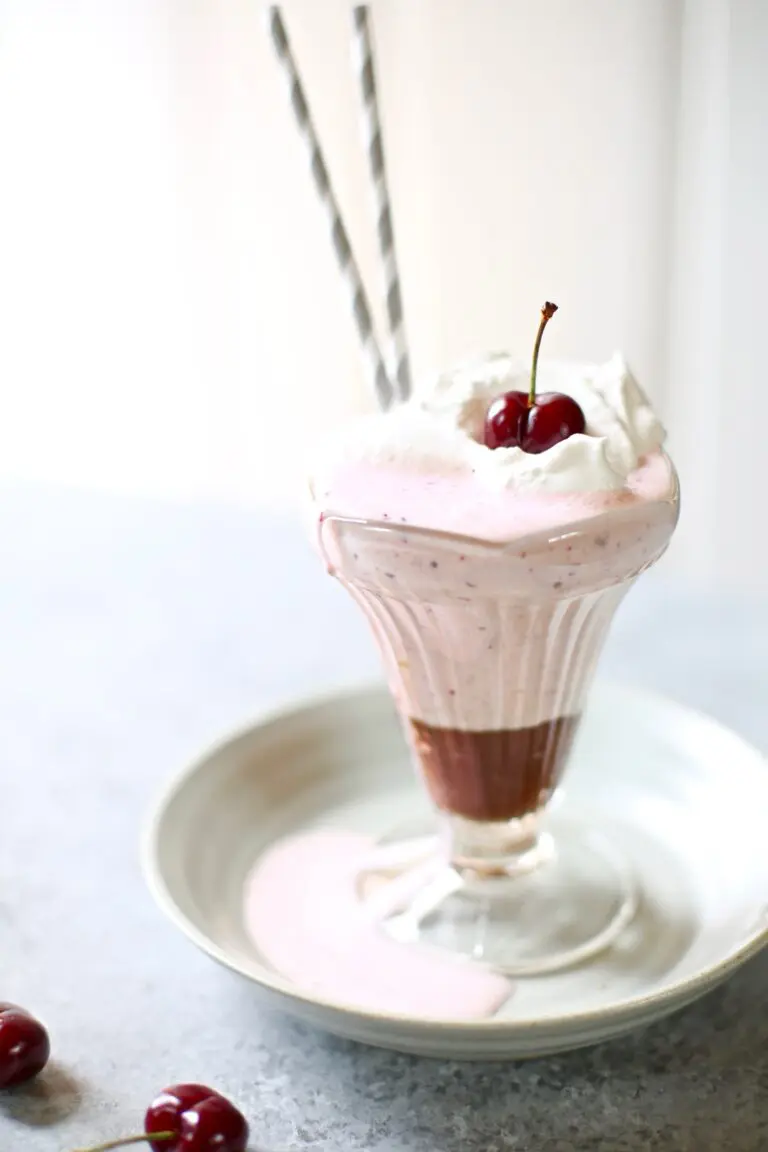 A very tasty cherry flavored shake with chocolate ganache on the bottom..
Fresh Cherry Shake: Here's a special shake that's got incredible cherry flavor with a soft puddle of chocolate ganache waiting at the bottom. Delicious!
Non-Dairy Hot Chocolate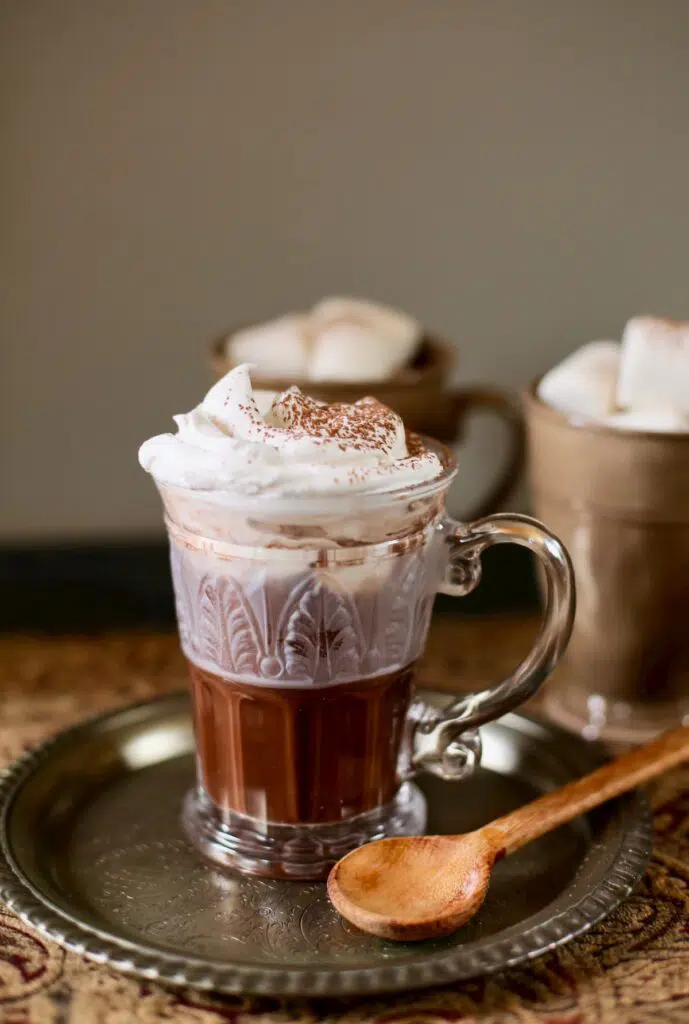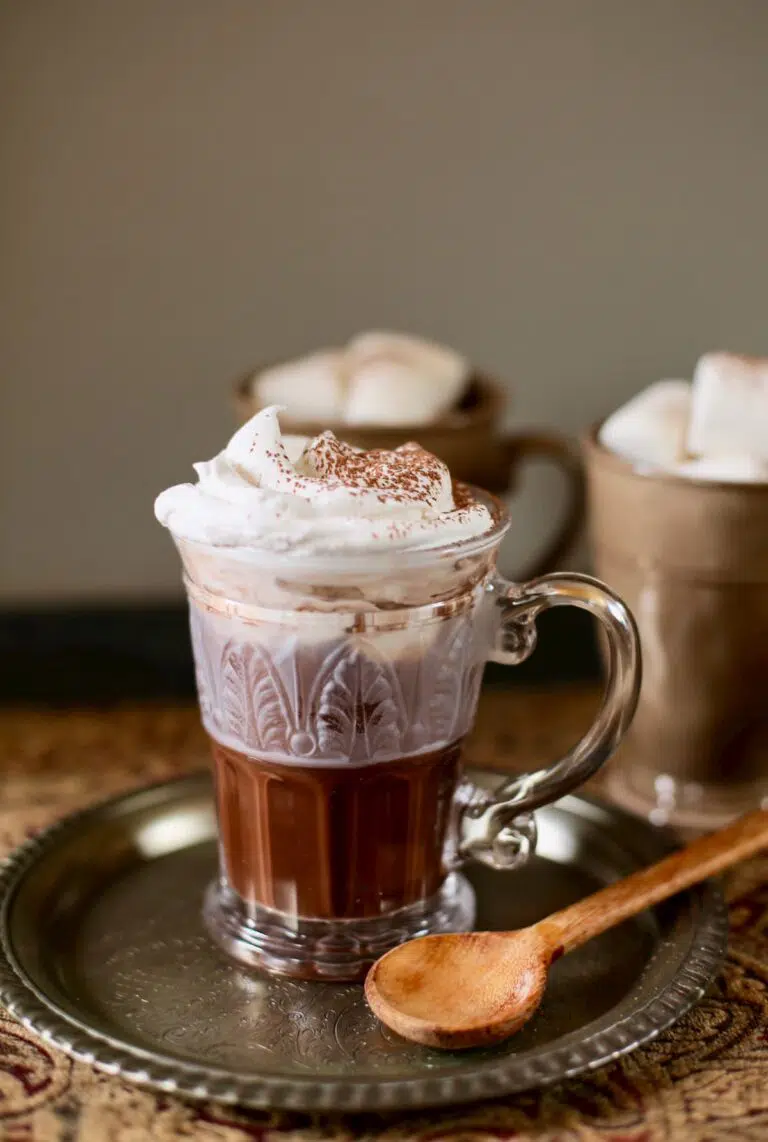 Hot, creamy, satisfying without any dairy!
Non-Dairy Hot Chocolate: You'll never believe this rich and delicious hot chocolate has no dairy..or you can make it full dairy if you'd like too!
Turkey Burger Sliders: It's nice to have a couple of hearty, warm snacks plus some fillers like assorted chips, dips, nuts. These cute and flavorful sliders can be made a dozen at a time! Break out a tray of these and your guests will swoon!
Favorite Mocktails
Pretty and so refreshing!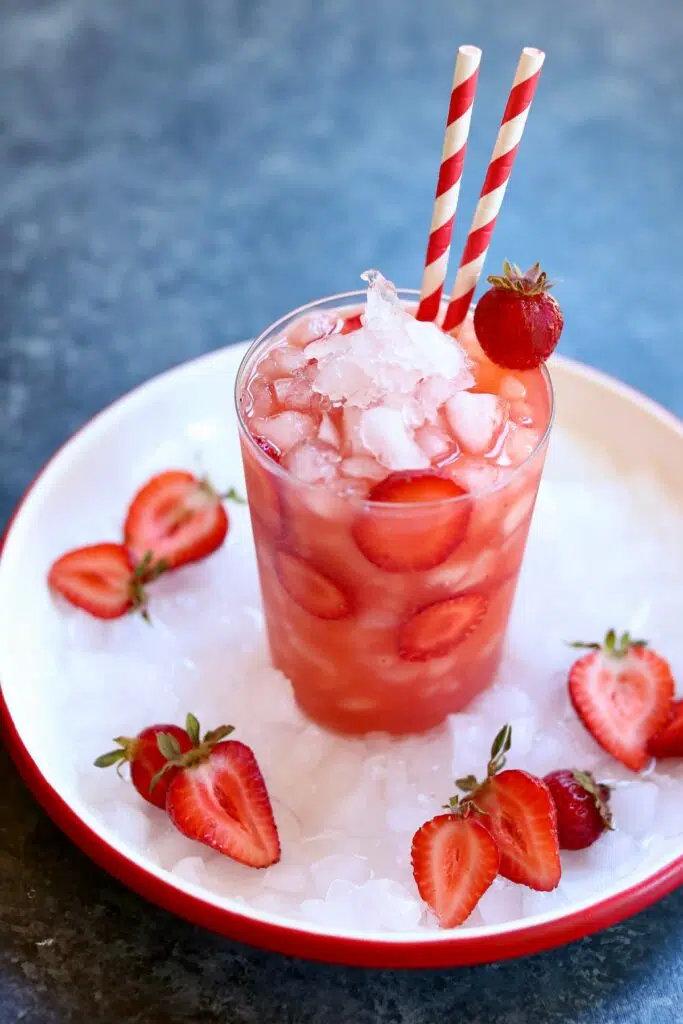 Fresh strawberries make this a standout…
Tips and Serving Ideas
Frequently Asked Questions
Can recipes be made in advance?
Each recipe is different, but some components of each recipe can be partially prepared in advance and stored in the refrigerator until ready to use.
Can I use regular dairy in these recipes?
Regular dairy can be used instead of plant-based milk in these recipes, no problem. You can also try soy milk, coconut water
Can I add other ingredients to smoothies?
Sure can, try vanilla protein powder, peanut butter, almond butter, chia seeds, or your favorite fruits in your morning smoothie.
More Recipes to Try
If you've tried these Smoothie Recipes Without Yogurt, or any other recipe on Studio Delicious, please tell me how you liked it in comments below
Looking for more tips and fresh, homemade recipes? Join my email list, tag and follow me on Instagram using #studiodeliciouseats, follow my boards on Pinterest, and see what I'm up to on Facebook and Twitter!