This Frozen Pineapple Nectarine Slushee is just what the doctor ordered in the height of summer.  Cool, refreshing and not too sweet, this flavorful drink puts the spotlight on the ripest fruit available.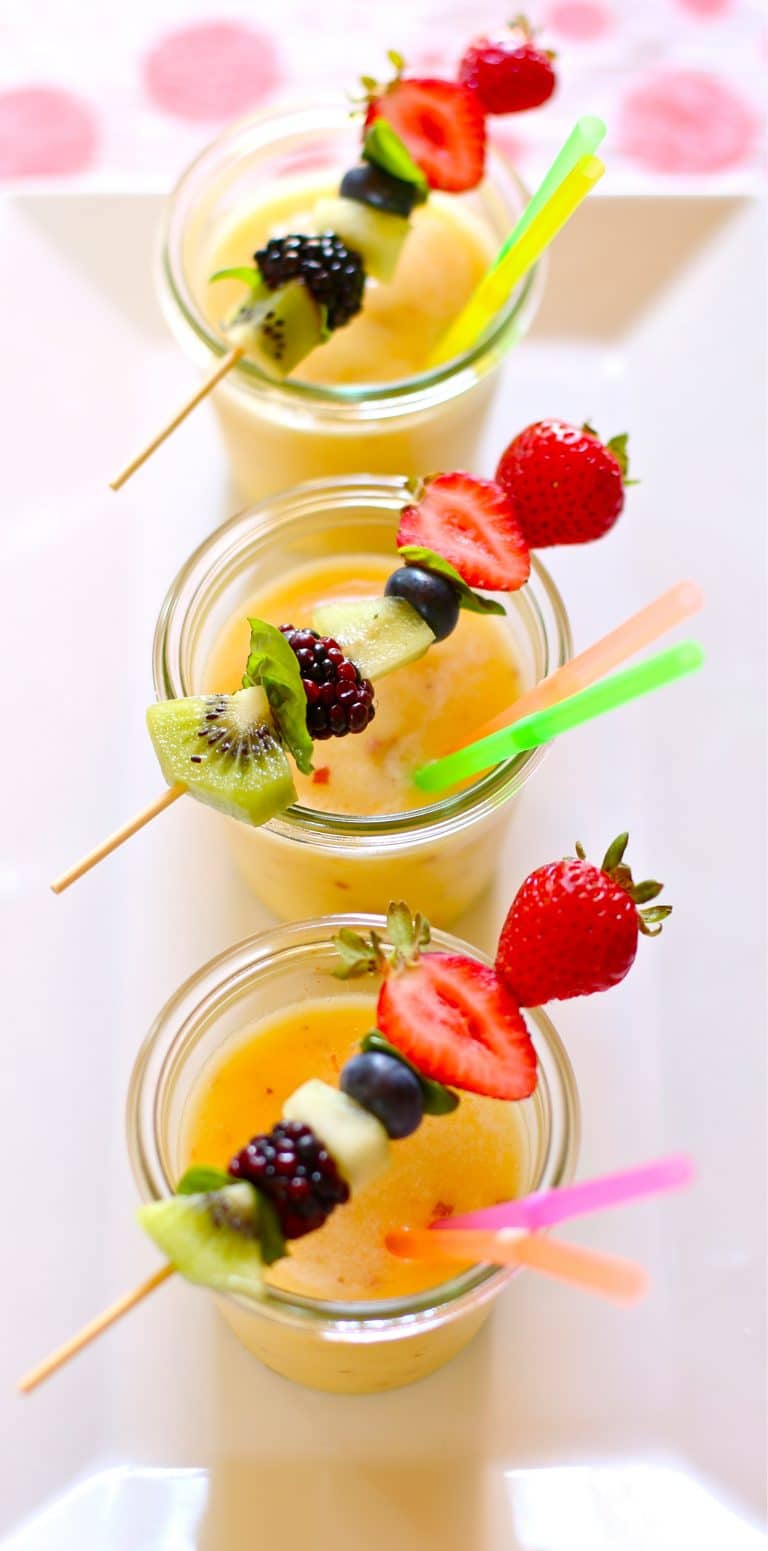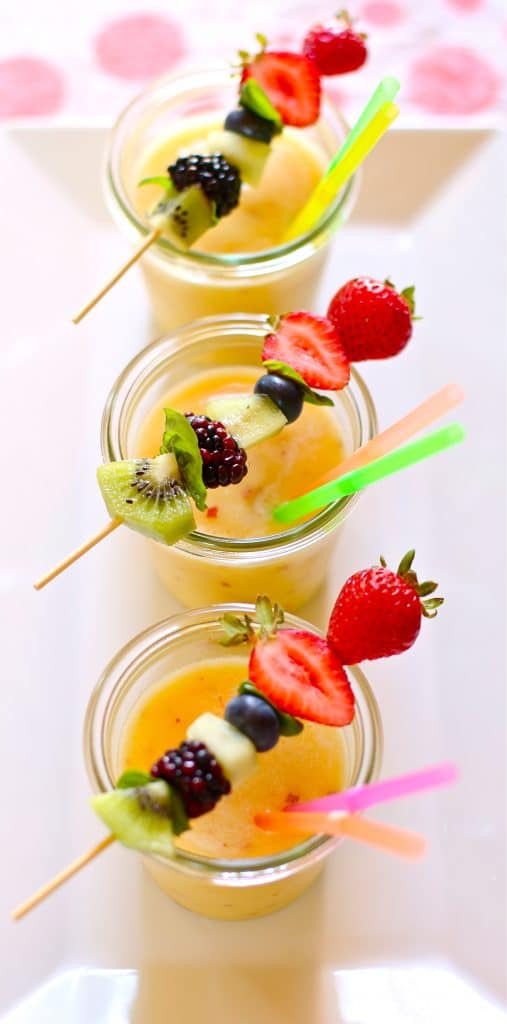 I'm in the middle of the hellish task of deep-cleaning the house.
My guest bedroom closet is almost Pinterest-worthy now, filled with clear, sleek boxes and color-coded ribbons and a long skinny tub made just for the tissue paper.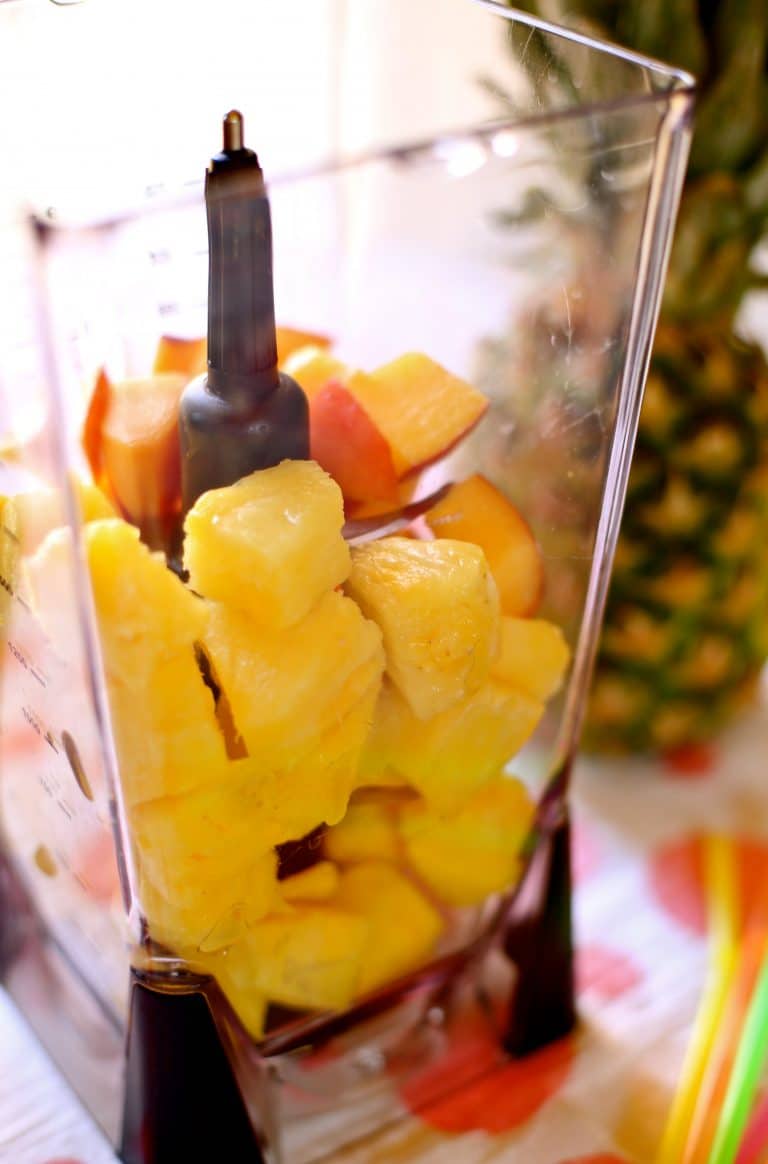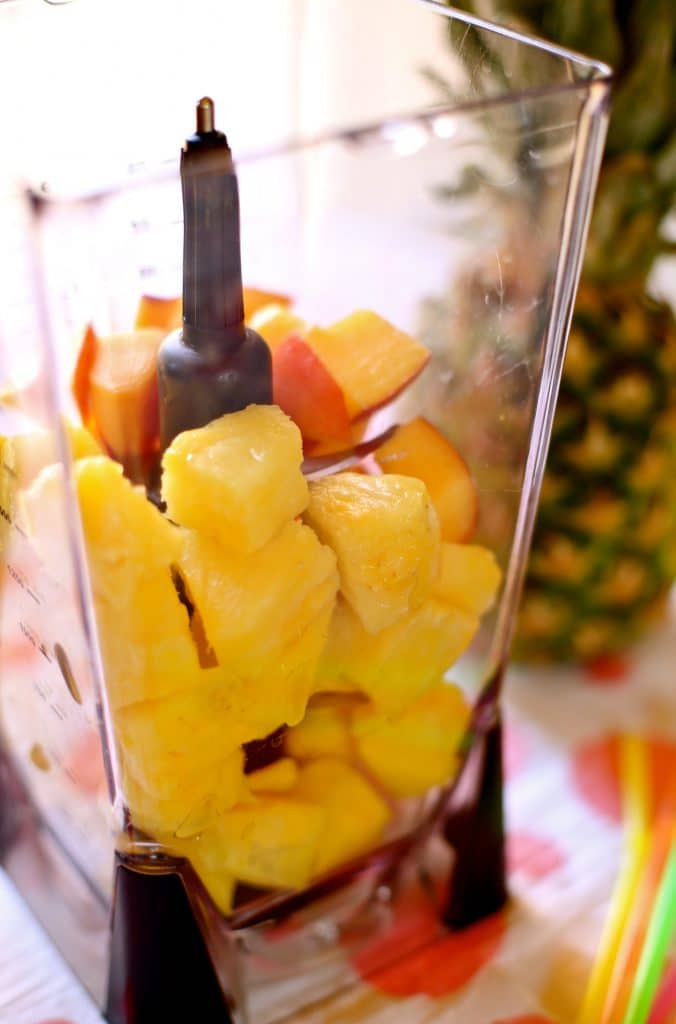 Hey, I'm mildly proud of it, and it only took me five short months 🙂
I'm nowhere near done with this reorganization mess I've created, and there's crap piled everywhere.
I have more little glass bowls than should be allowed by law—in every shape, color and size you can imagine.
And they're stacked inconveniently on the kitchen table where I've been trying to make sense of them since last week.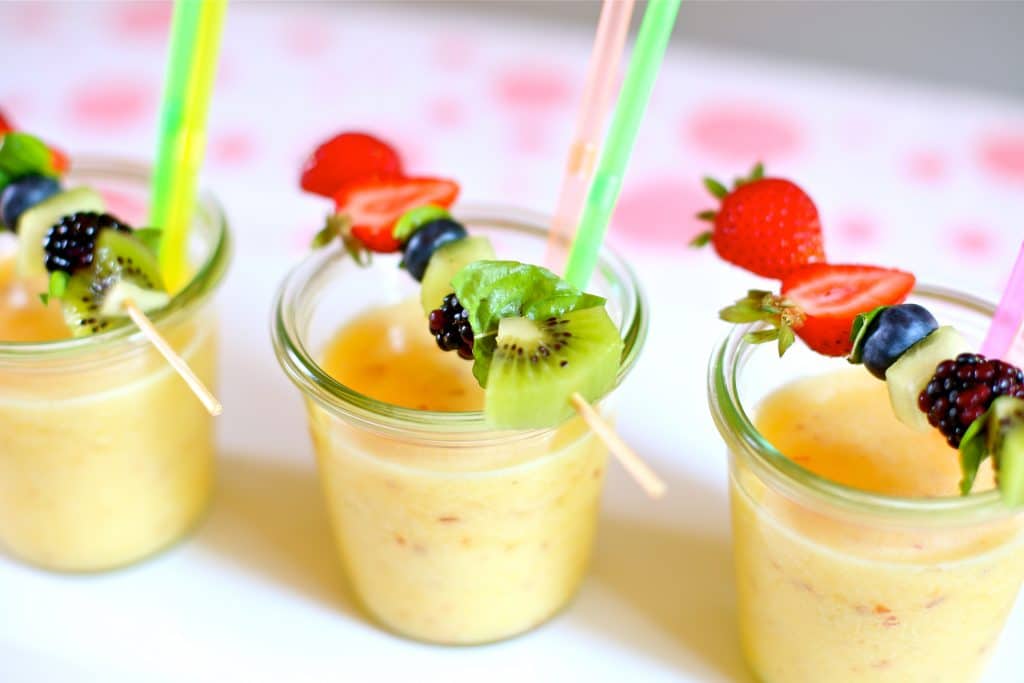 I'm aching to get this project done, yet I feel like I'm slogging through thick mud.
Can I please just sit on the couch and read a magazine?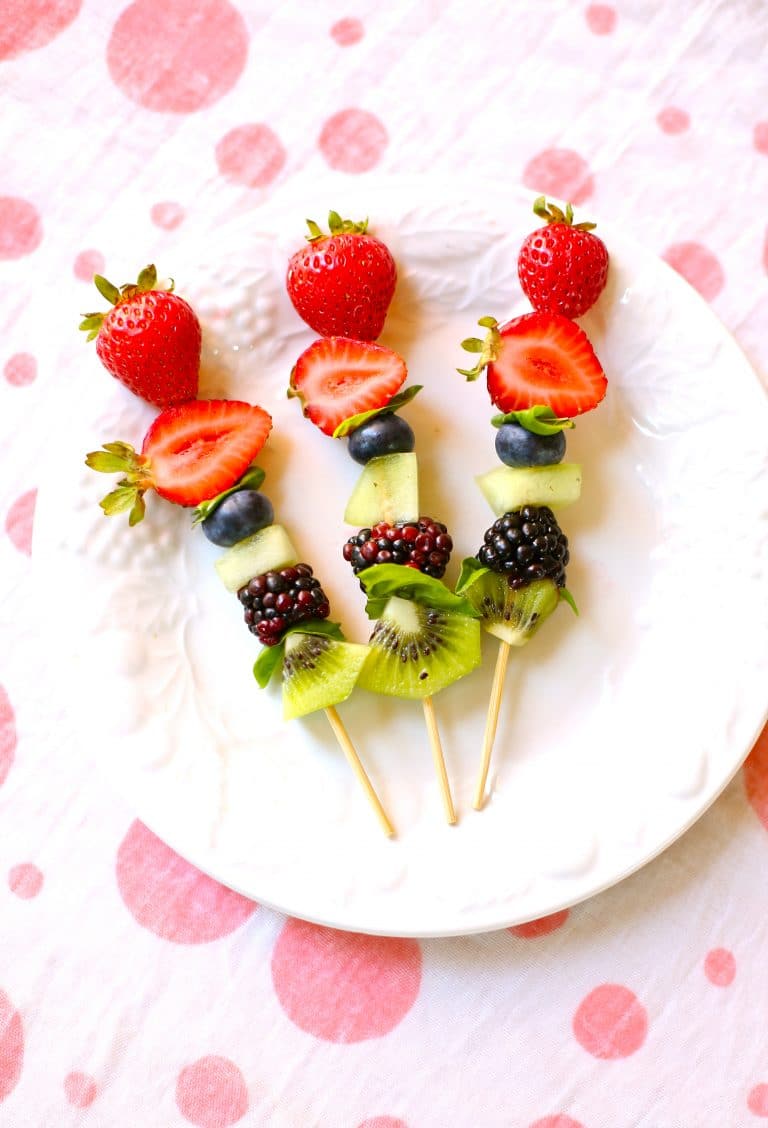 My original idea for this bright and summery drink was made with vodka.
More to come later, since that recipe is currently undergoing rigorous testing to make double and triple certain it will actually work  🙂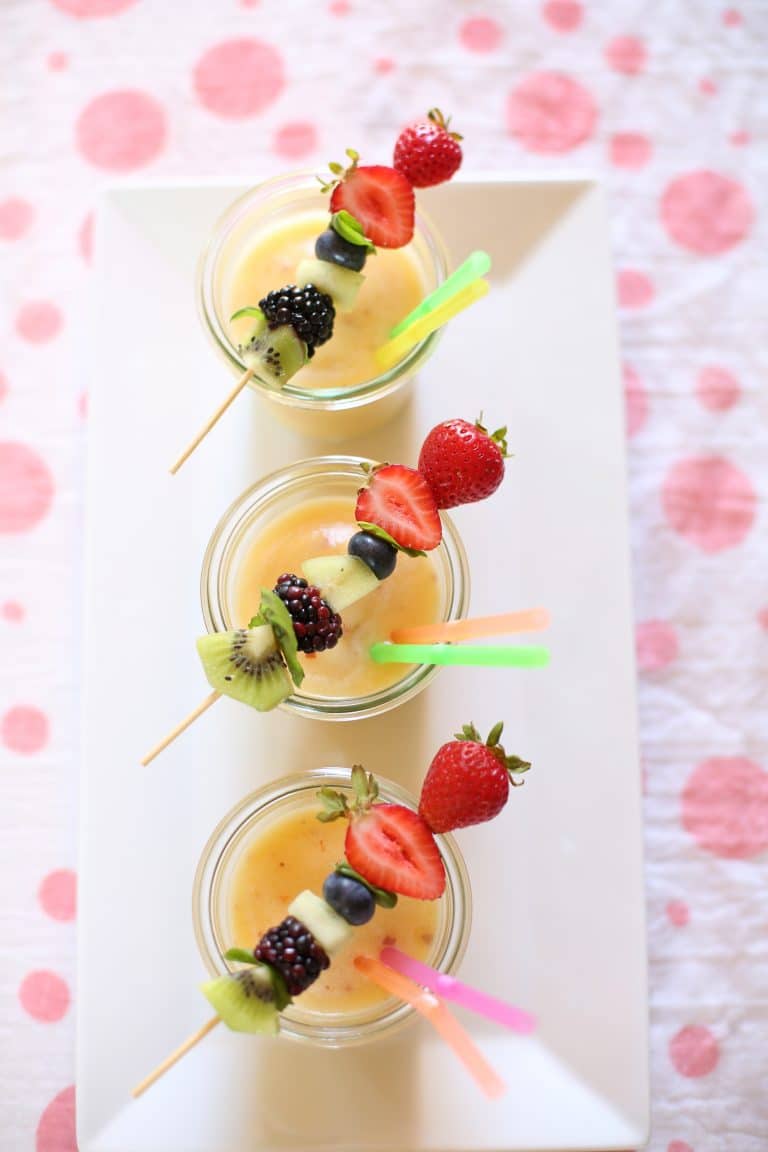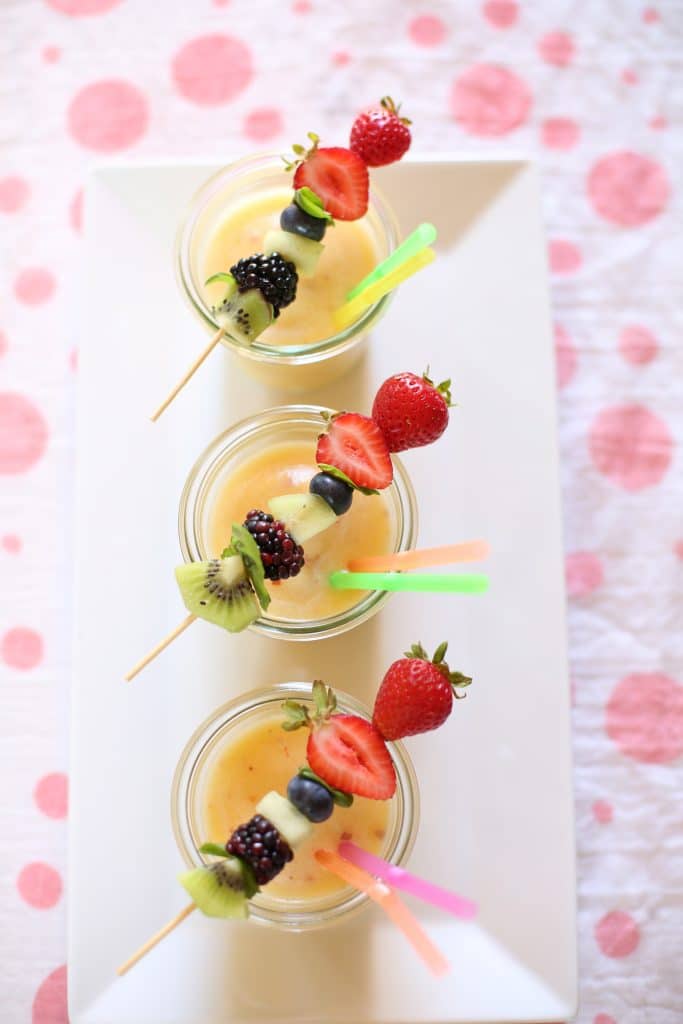 This Frozen Pineapple Nectarine Slushee is easily adaptable, and everybody loves it.
It can be doubled or halved, and it's nice for an afternoon by the pool or poured in small glasses for the brunch table.
Want it sweeter? Add some honey.
You get the idea.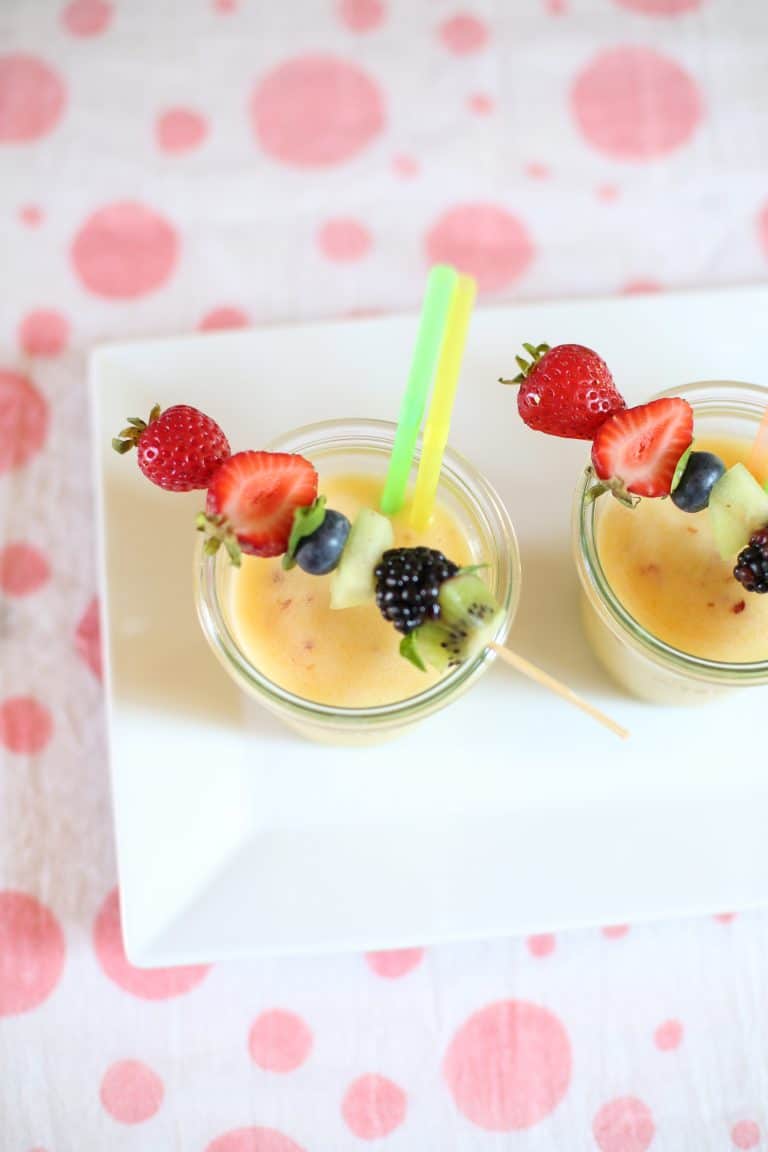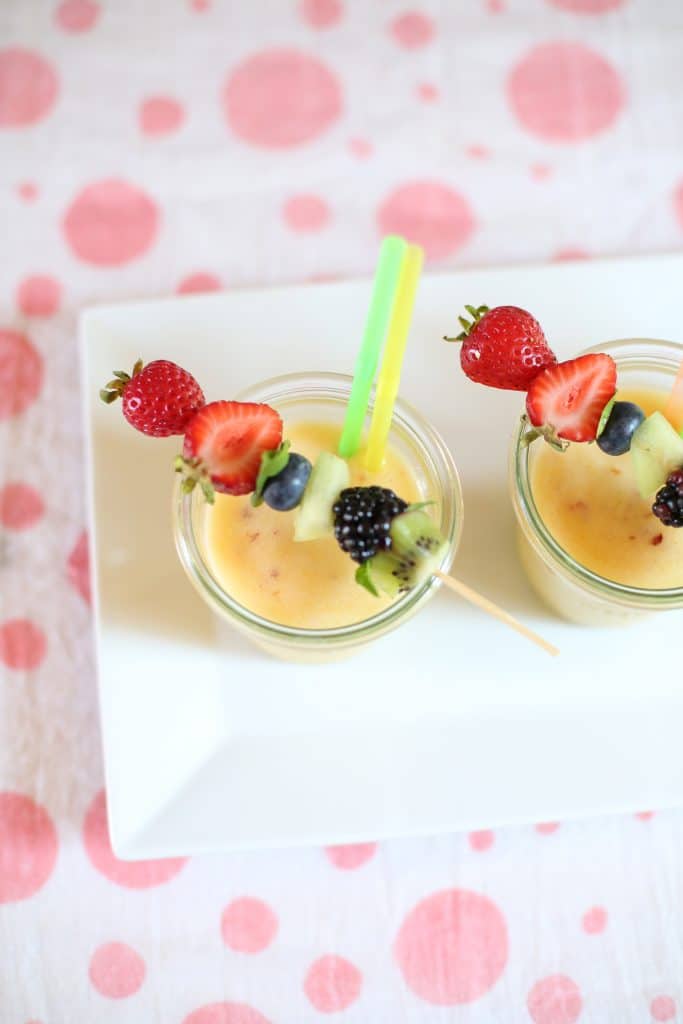 What you can count on is a clean, fresh taste.
An added bonus is that it's icy cold, not too sweet, and easy to make with just a few ingredients.
A pretty little skewer of seasonal fruit on top makes it feel downright special.
Go ahead and add the vodka if you want!  You have my full support 🙂
HOVER OVER PHOTO TO PIN RECIPE FOR LATER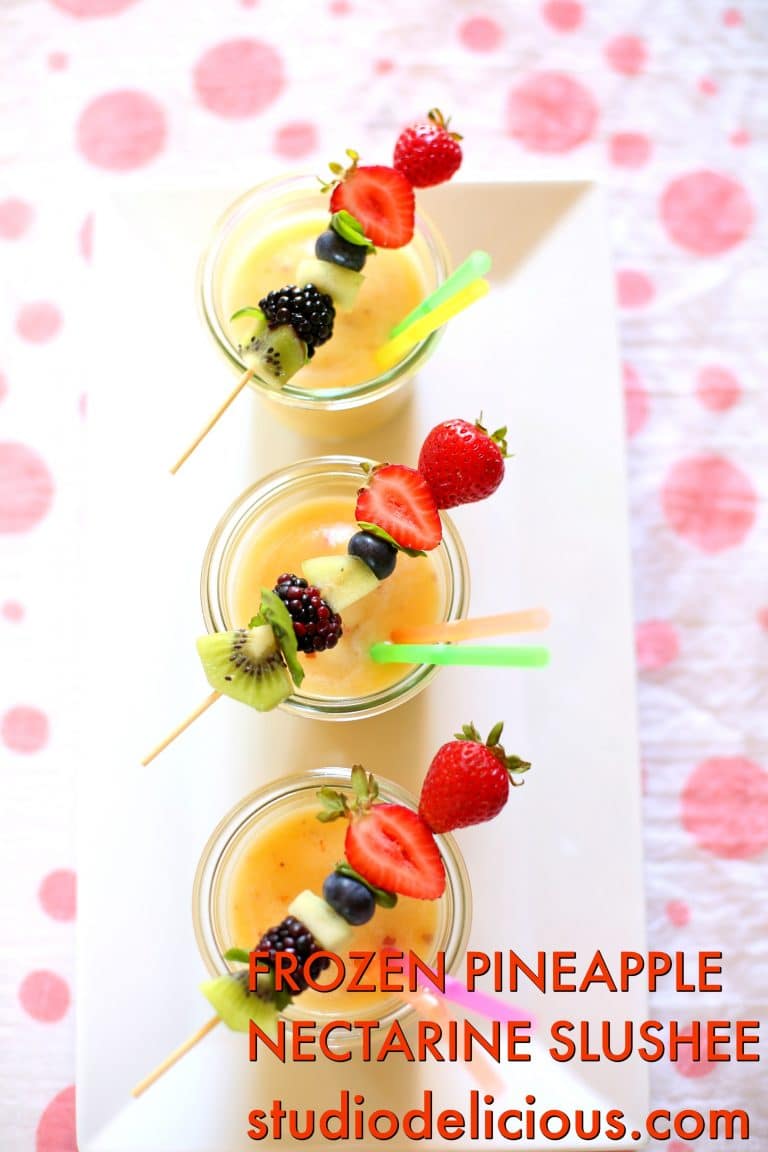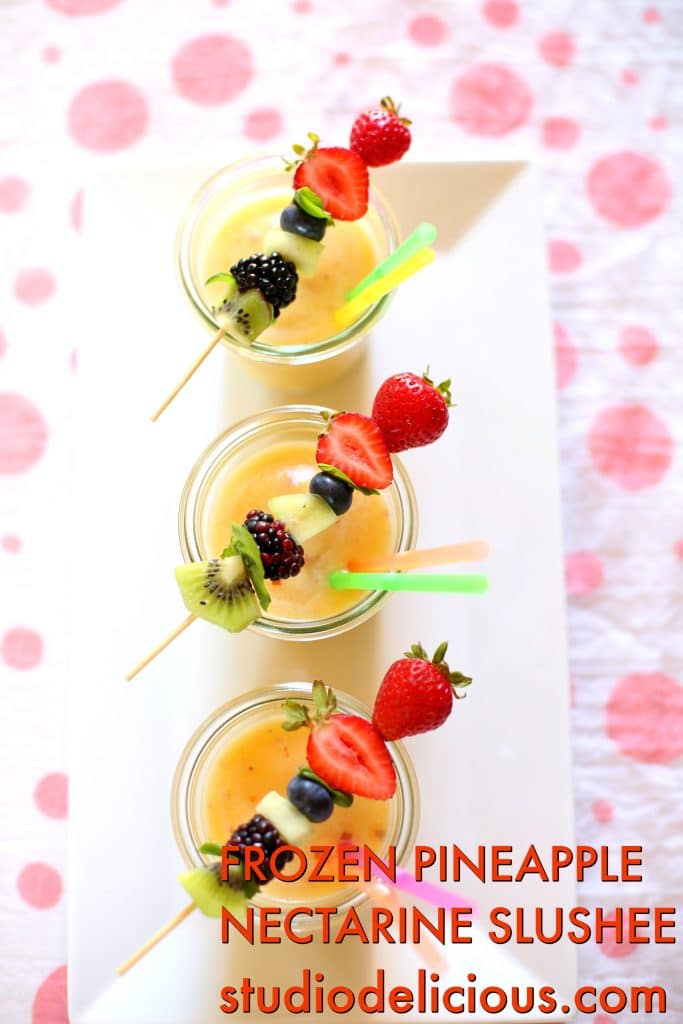 Ingredients
Makes about 5 cups

FOR THE SLUSHEE

3

cups

frozen pineapple chunks

1

cup

frozen nectarine chunks

Note: I cut organic pineapple and nectarine fresh myself and placed them in the freezer for about an hour, but previously cut frozen fruit works fine too

1 1/2

cups

coconut water

or more if needed

1

big scoop peach or lemon sorbet

about 1/2 cup

1

tablespoon

of honey

add more if you like it sweeter

FOR THE FRUIT SKEWERS

For 4 skewers

use about 1/4 cup each of the following fresh fruits:

Kiwi

peeled and quartered, sliced

Blueberries

whole

Strawberries

small as you can find

Blackberries

cut in half if they are big

Fresh basil or mint

to add in between the fruit

4

small wooden skewers

Colorful straws as garnish

if desired.
Instructions
MAKE THE SKEWERS

Carefully thread one or two of each fruit onto a 6" wooden skewer, leaving about 2" on the bottom.

MAKE THE SLUSHEE

Place the frozen pineapple and nectarine chunks in a blender, along with the coconut water and sorbet.

Process the mixture on high until completely smooth, stopping occasionally to scrape the mixture down from the sides, about a minute. I use the pulse action here too.

Add more coconut water in small amounts if the consistency is too thick.

Taste the mixture with spoon. Add a tablespoon or more of honey and continue to pulse to process until just combined.

Divide into glasses and garnish with a fruit skewer and straws, if desired.
Source: Studio Delicious