This recipe for Sweet and Spicy Almonds first appeared last year on Studio Delicious, and it's a keeper.  These almonds are totally addicting and have a nice balance of sweet and spicy flavor –  just perfect to have around during the holidays, and easy to put together too.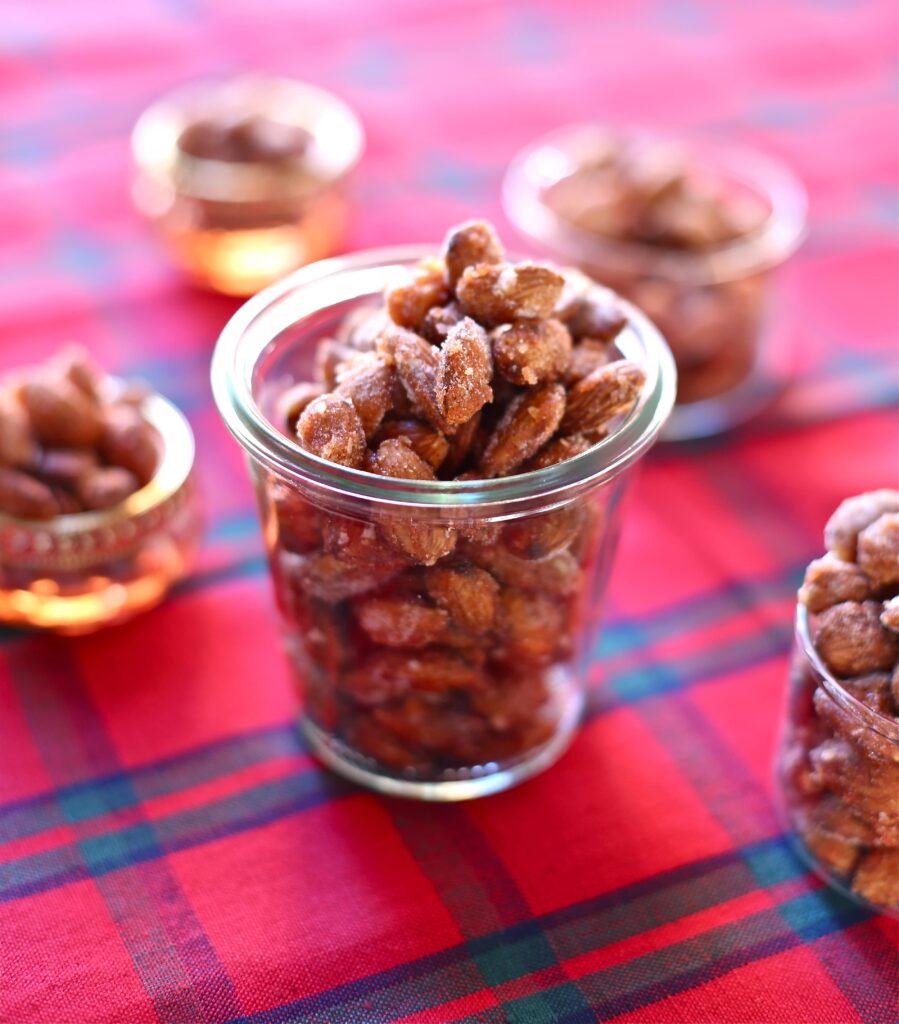 I would like to report that my hand and wrist are pounding from carpel tunnel surgery, and the dog has gingivitis.
This has nothing to do with the Sweet and Spicy Almonds recipe today, but hear me out.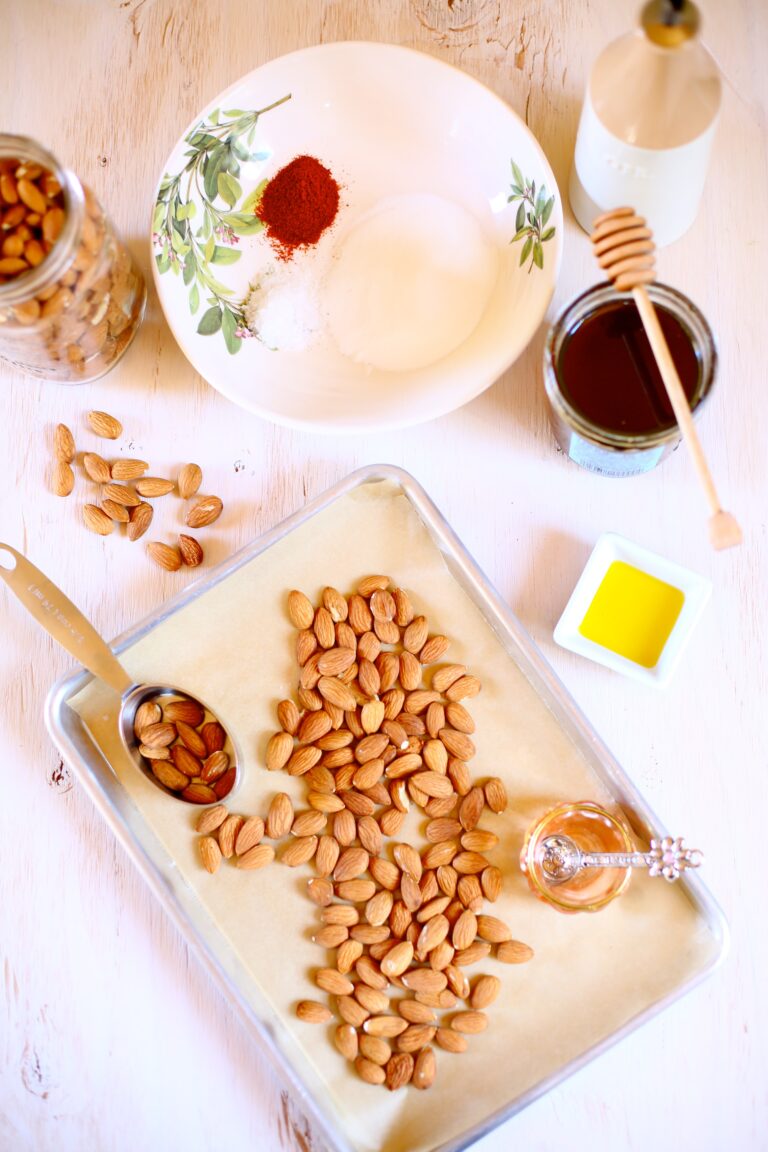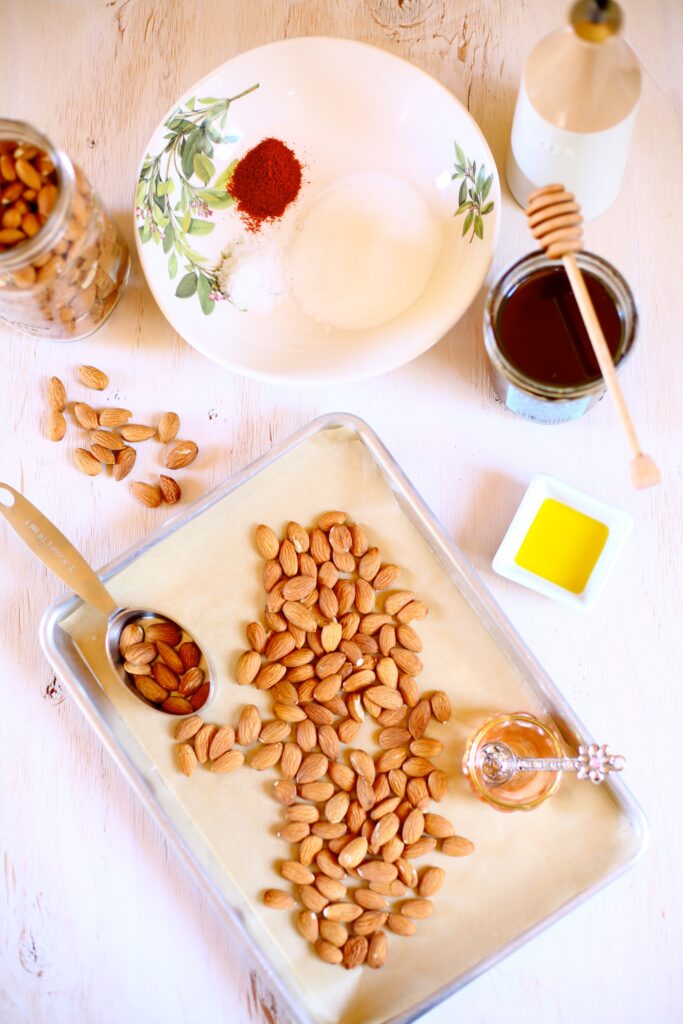 If you've ever tried to brush a large and unwilling Labrador Retriever's teeth, you have my complete respect.
One very important thing I've learned is that dogs don't really like or want their teeth brushed, ever.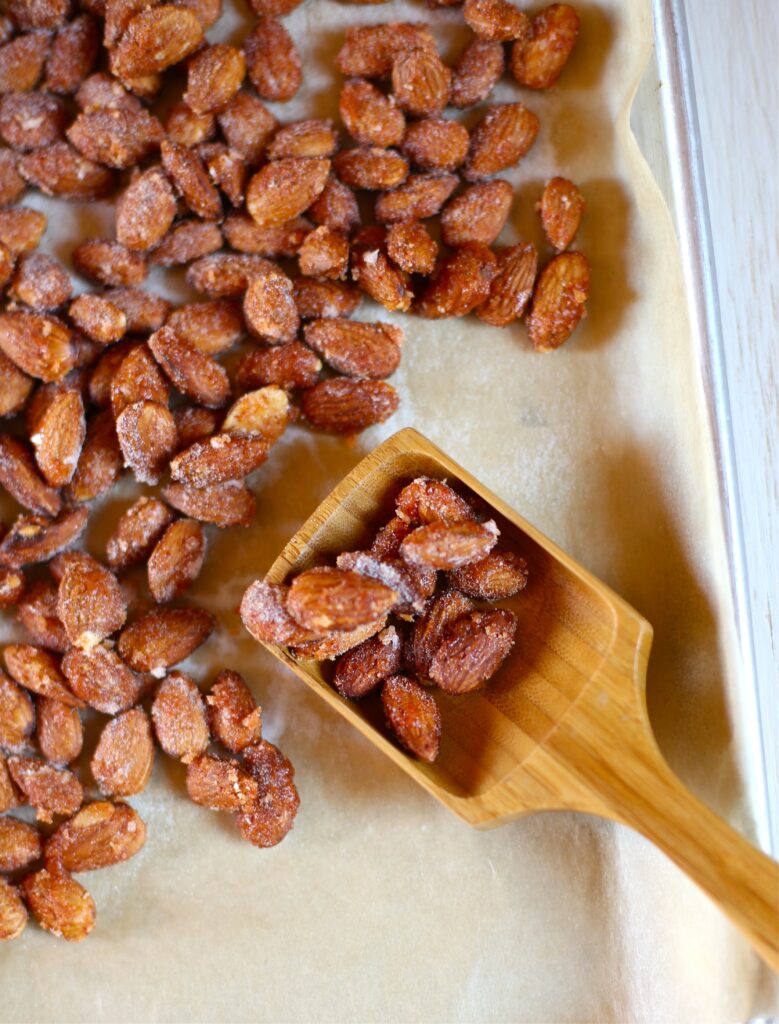 While hand surgery is an inconvenience, it's a great way to get out of making dinner and doing the dishes for at least a week, and maybe two.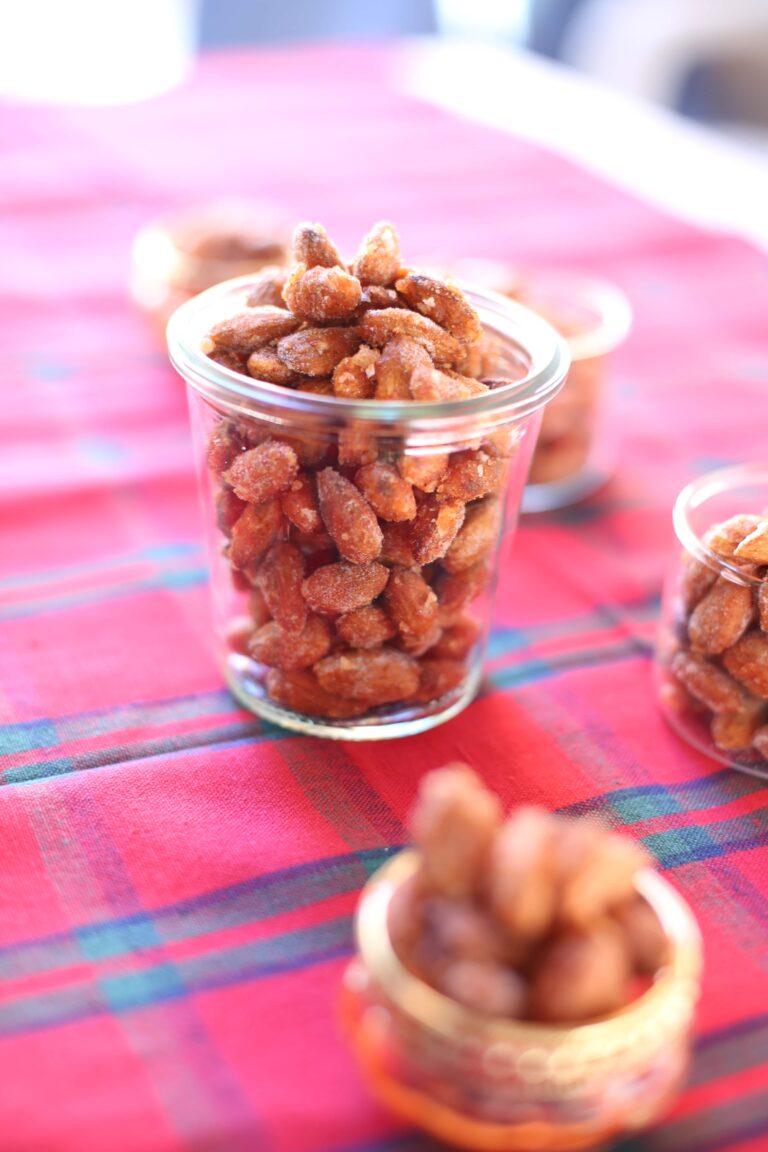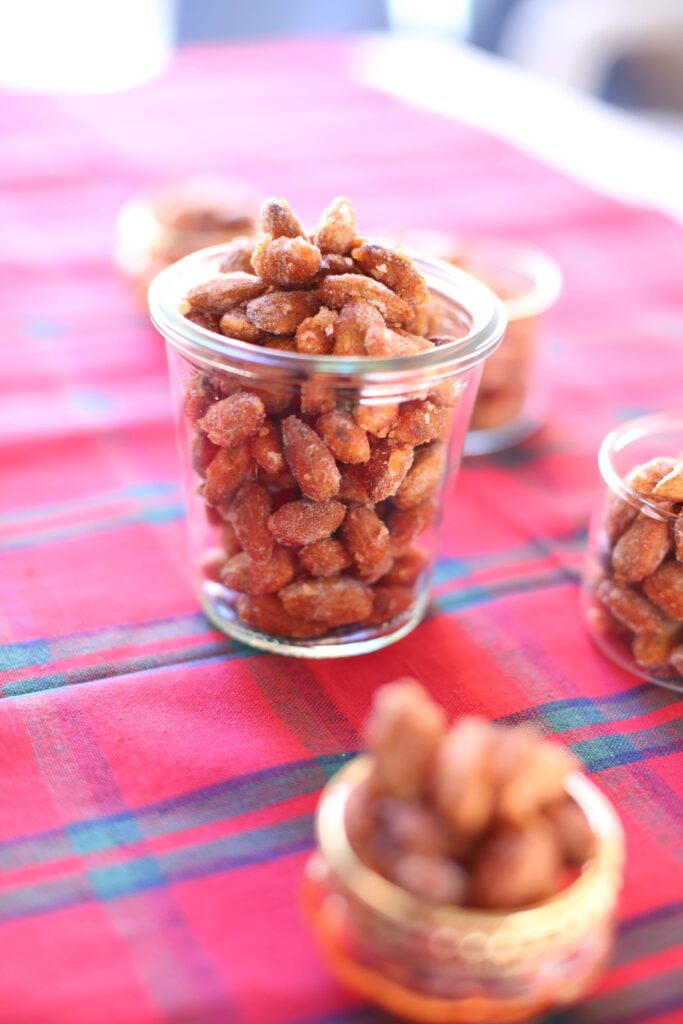 Another important discovery made during my convalescence is I can totally make a pancake with one hand.
I'm so glad I finally proved this to myself and the world 🙂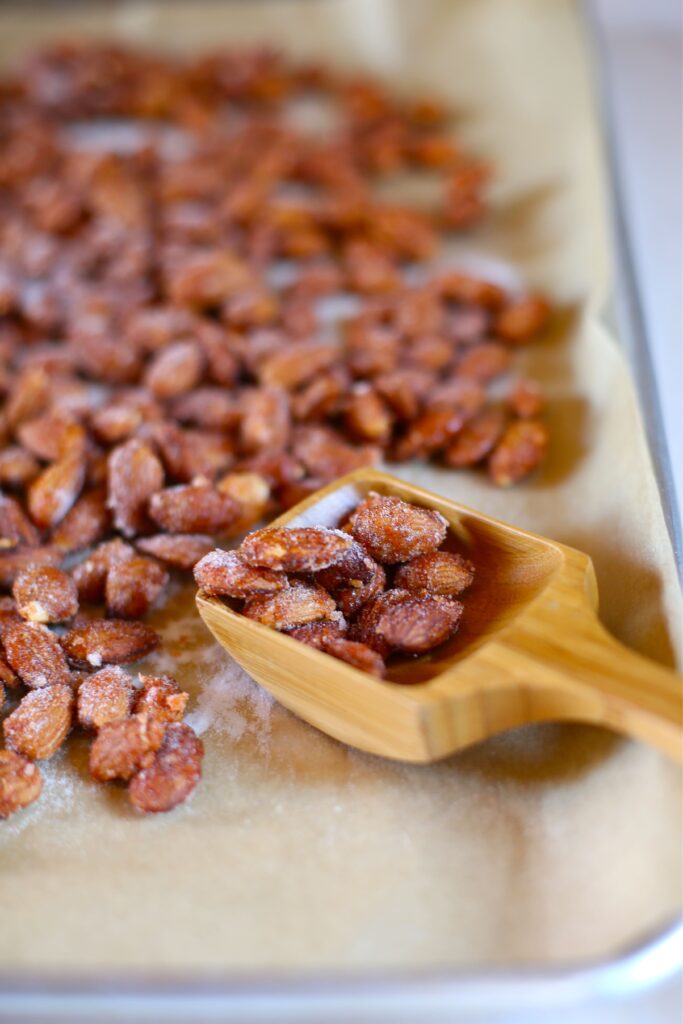 I've been eating these amazing Sweet and Spicy Almonds I made and stored in jars last week while both my hands were still working.
There are a million recipes out there for spicy nuts, because they're practically mandatory during the holidays.
This beauty is from Martha Stewart Food Everyday –  and these almonds are crunchy, savory, sweet and very, very tasty.
The recipe for Sweet and Spicy Almonds is straight-forward, and thanks to Martha, the recipe works every time.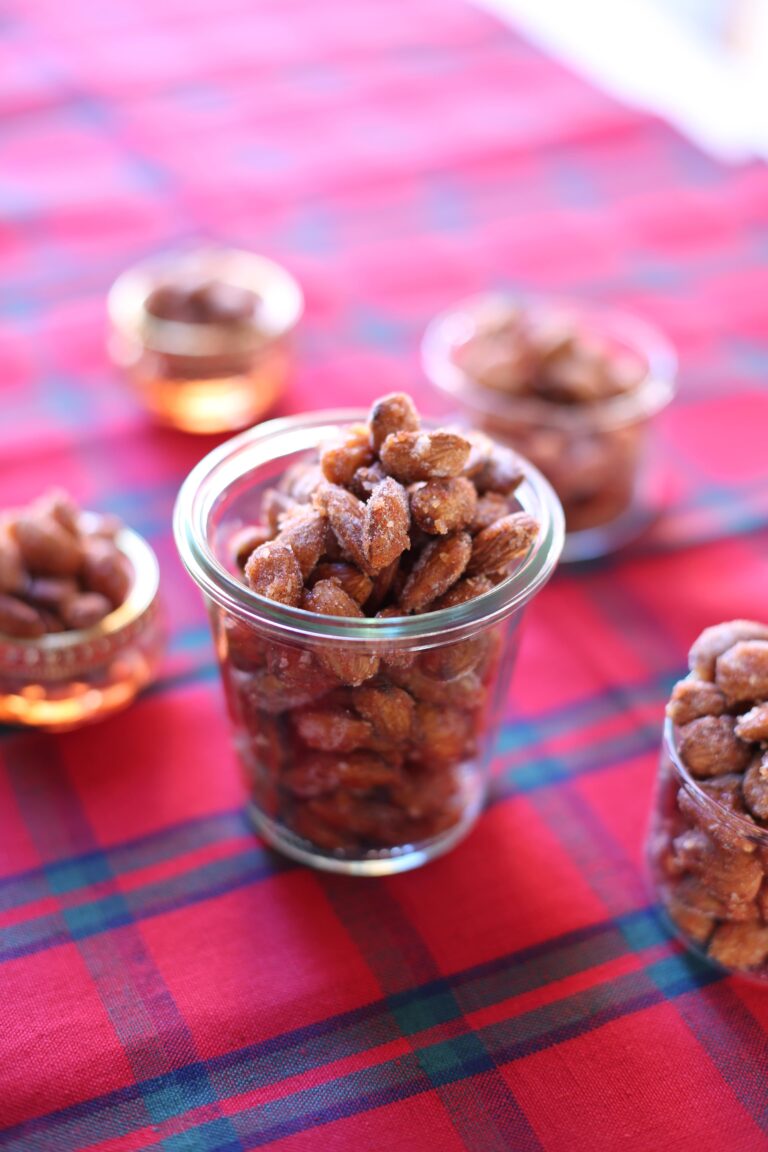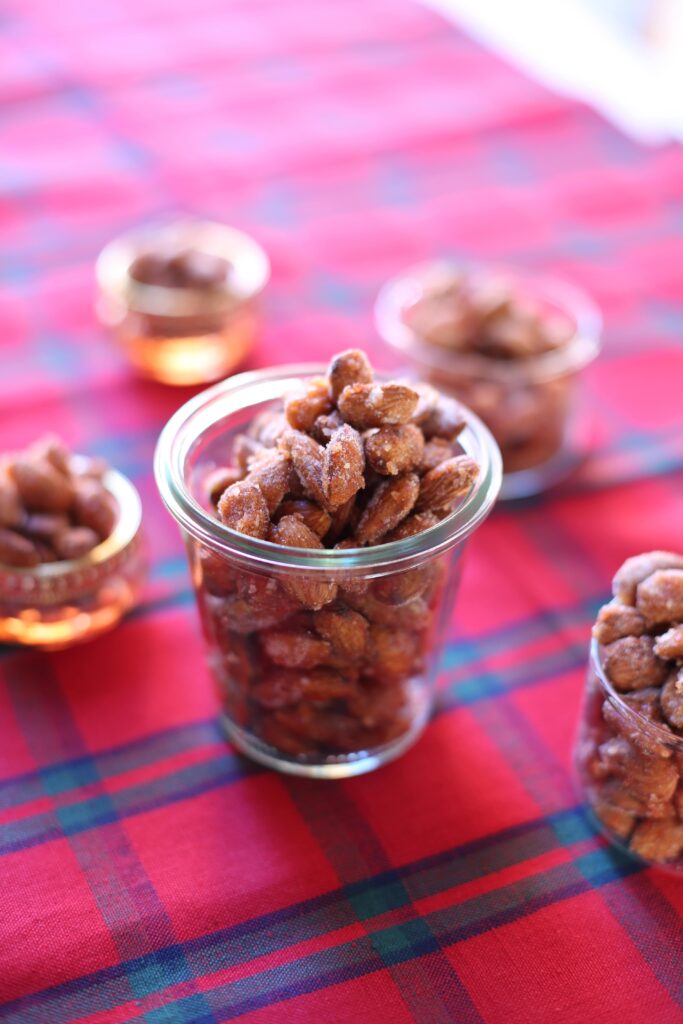 Sweet and Spicy Almonds would be super cute loosely packed in cellophane bags and tied with a festive ribbon.
They make a perfect little hostess gift too, or a satisfying bite to enjoy with cold beverages and close friends.
PIN THIS RECIPE FOR LATER!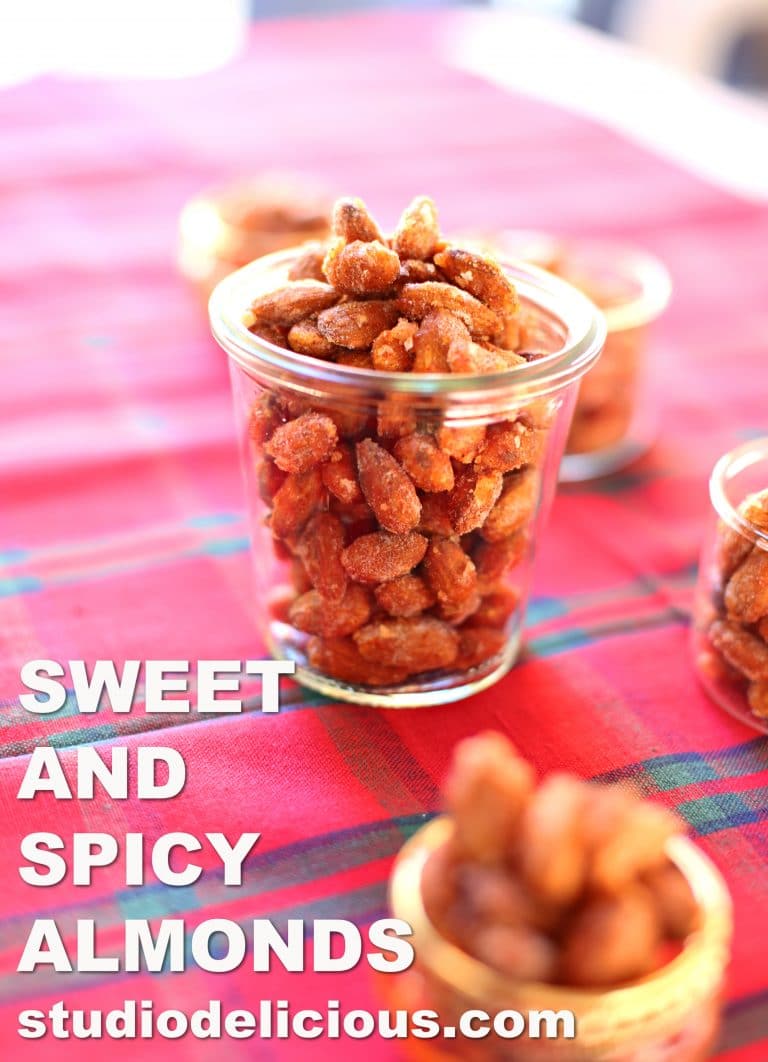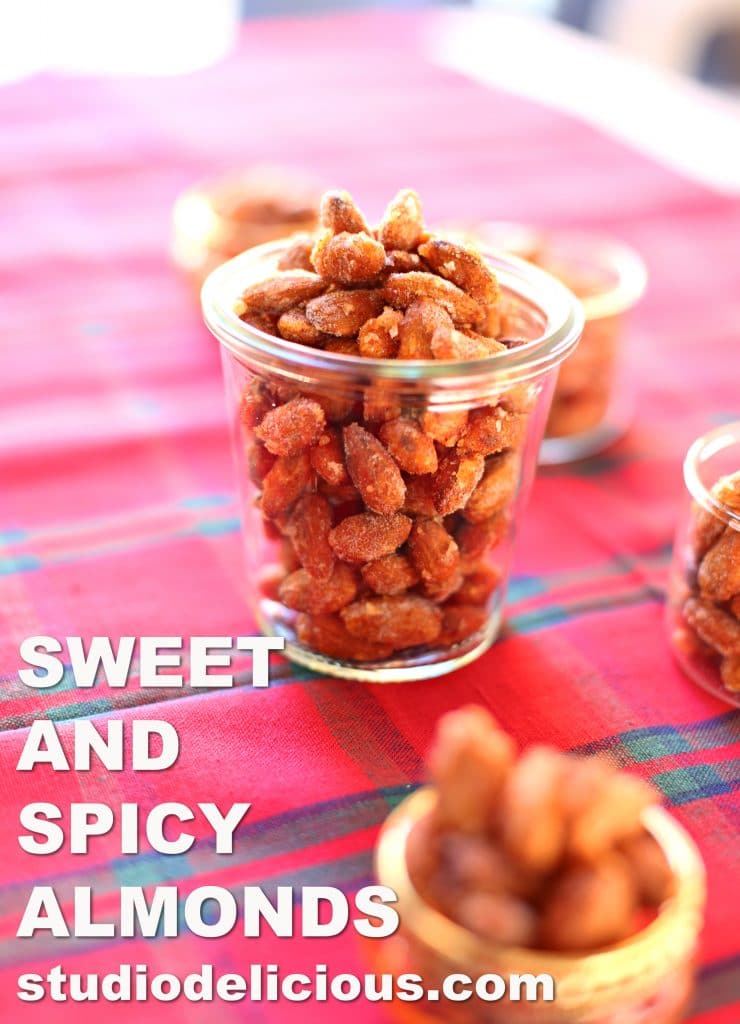 Ingredients
Makes 2 1/2 cups
2 1/2 cups unblanced almonds
1/4 cup sugar
1 1/2 teaspoon coarse salt
1 teaspoon cayenne pepper
1 tablespoon honey
1 tablespoon water
1 teaspoon olive oil
Additional tablespoon or so of sugar for finishing
Instructions
Preheat oven to 350 degrees

Put the 2 1/2 cups of unblanched almonds on large baking sheet lined with parchment paper.

Bake for 10-12 minutes, until the almonds are toasted and fragrant.

In a large bowl, combine the sugar, salt and cayenne pepper.

In a large skillet over medium heat, cook the honey and water and olive oil, stirring until combined, about one minute.

Add the almonds, and toss to coat.

Transfer the nuts to the sugar mixture, do not scrape any extra glaze into the bowl, and toss to coat.

Cool in a single layer.

When completely cool, I sprinkled another tablespoon or so of sugar on the almonds to coat them.

These nuts will keep for 2 weeks in an airtight container - be sure they are completely cooled before storing.
SOURCE: Studio Delicious, adapted from Food Everyday