These Dark Cherry Smoothies are a fun way to perk up your late winter weekends.  The recipe makes just under three cups, perfect for two big smoothies or four small – so cute!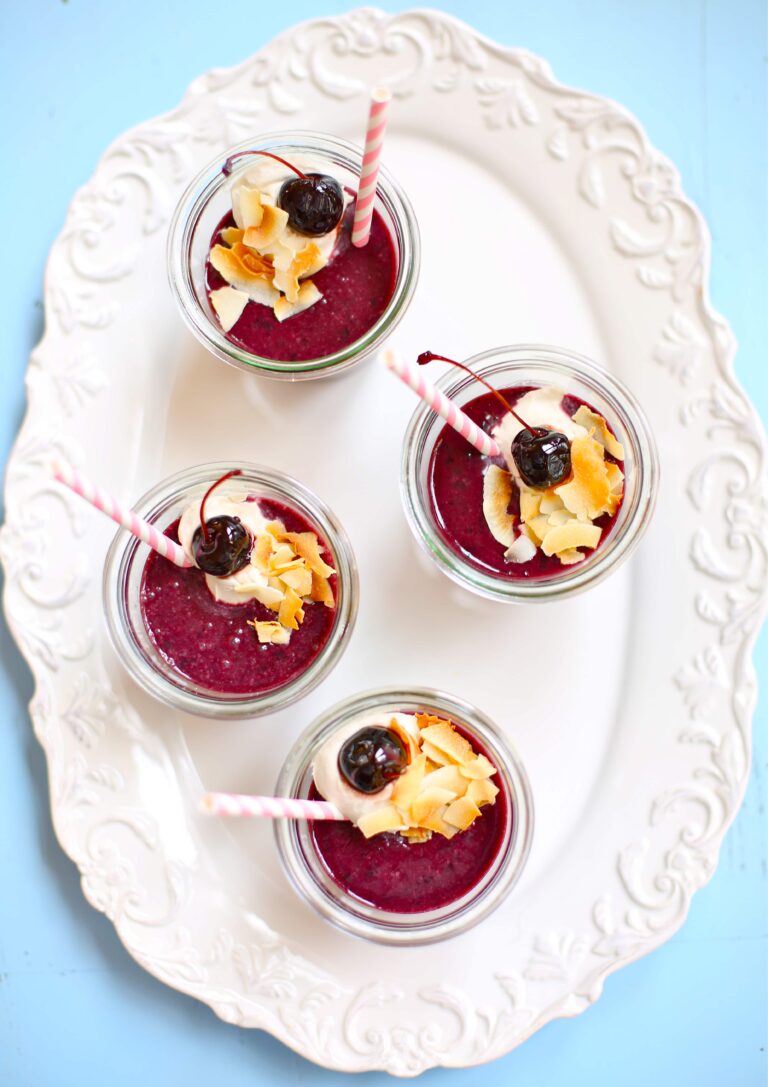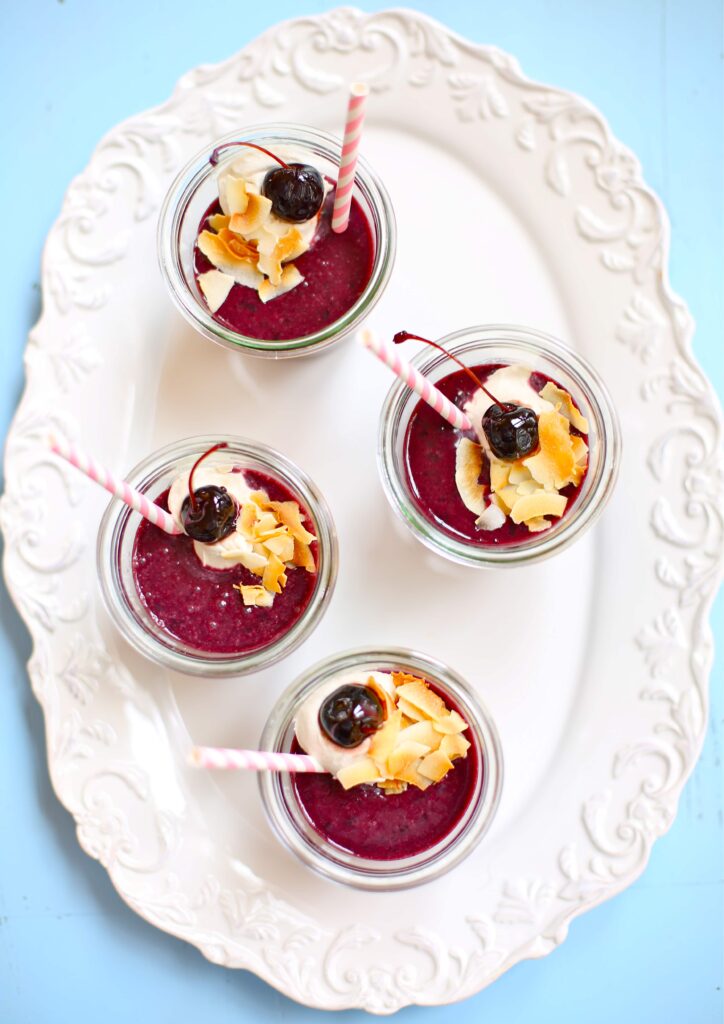 So far my day has been pretty darn perfect.
I was up early as usual—a few minutes after 5:00 am—also known as My Favorite Time of Day.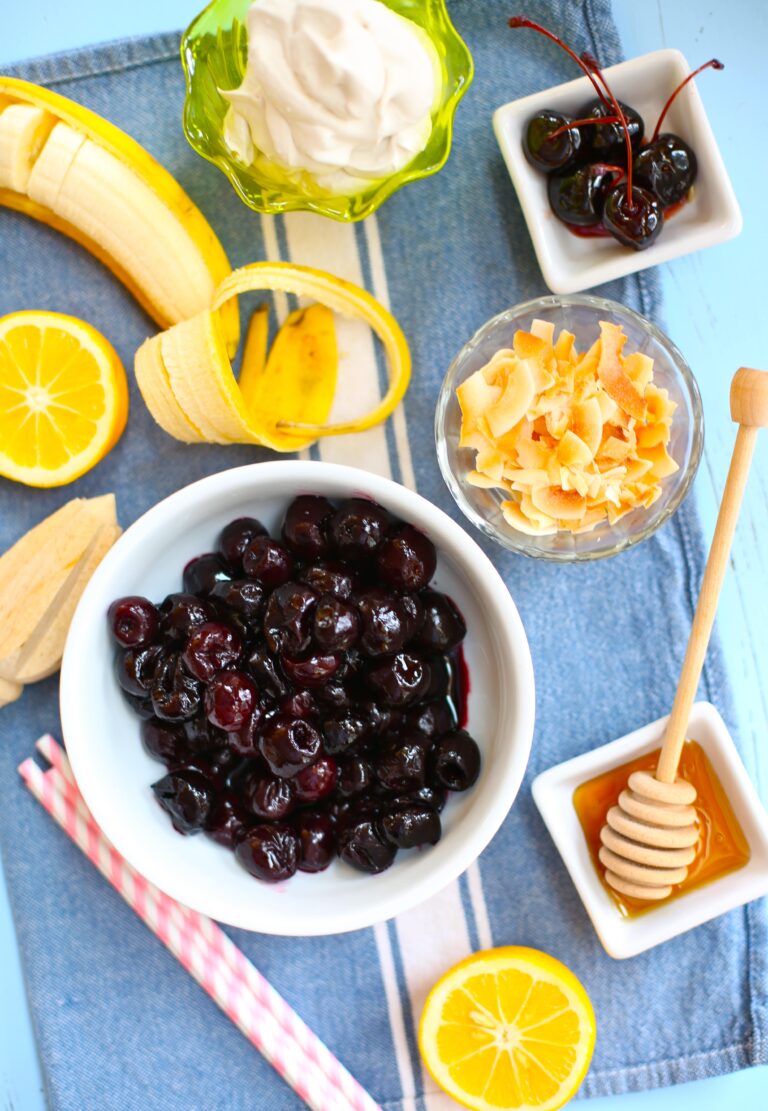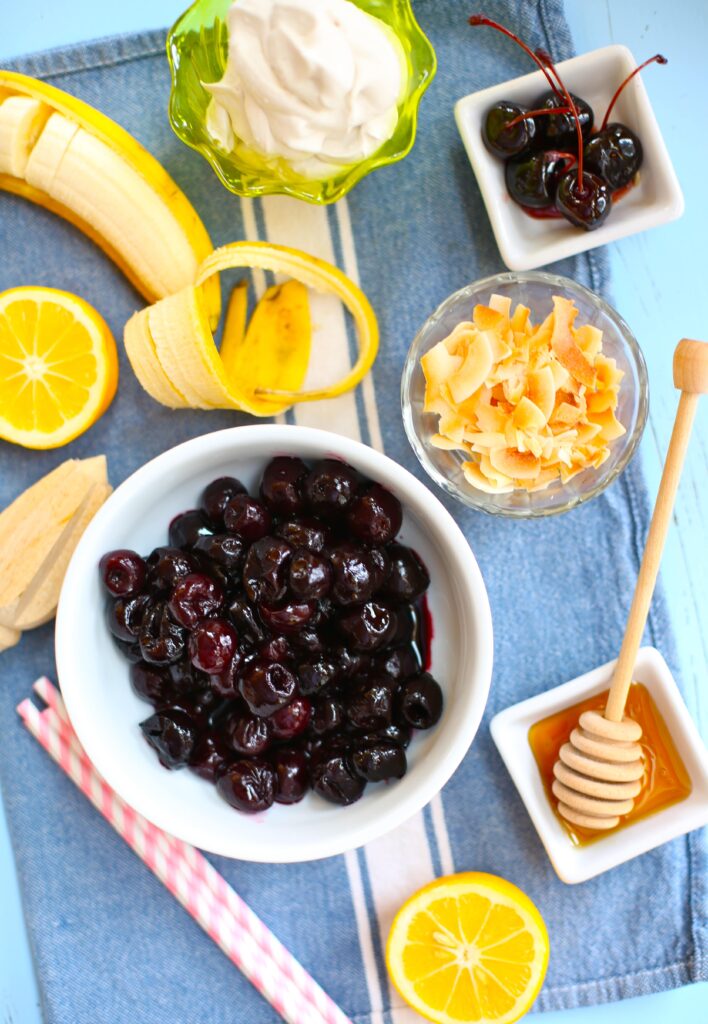 I inspected last night's snowfall from my kitchen window, then put water on the stove for tea.
I ate a big, juicy orange—it was cold and sweet—then looked through my computer at the photographs I took yesterday.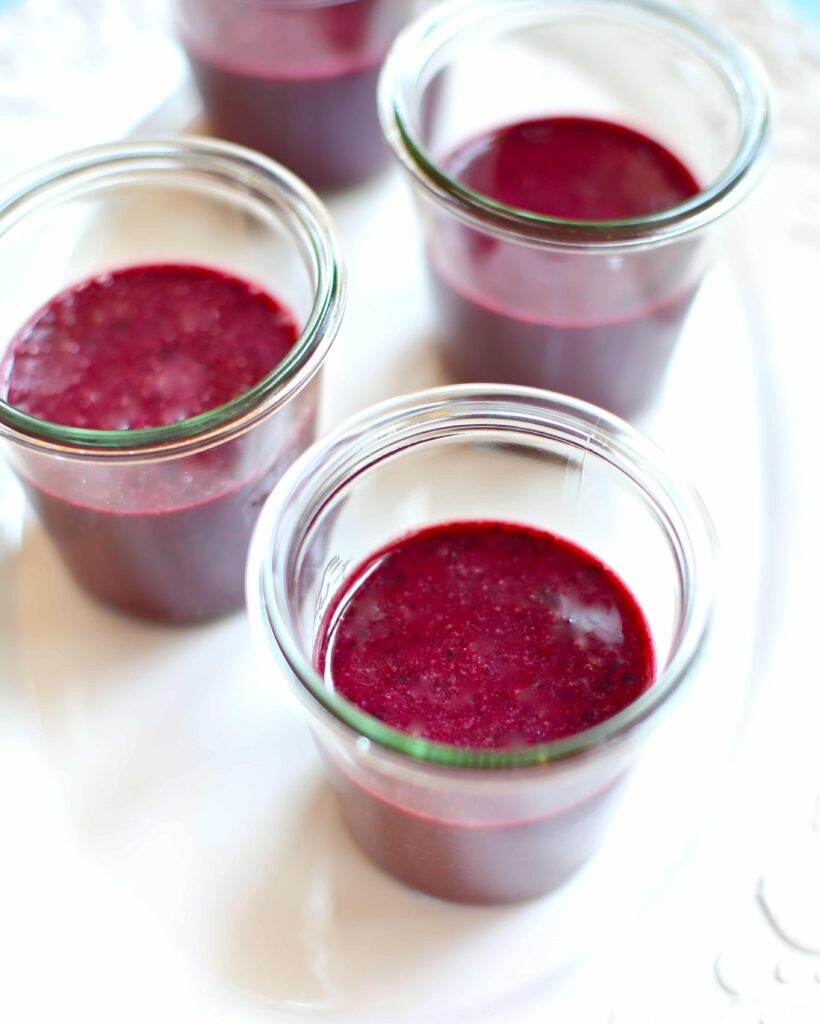 After puttering around for two hours doing basically nothing, I tested a recipe for quiche I want to make for you soon, because spring is almost here and that's what we crave, right?
I imagine you enthusiastically nodding your head yes 🙂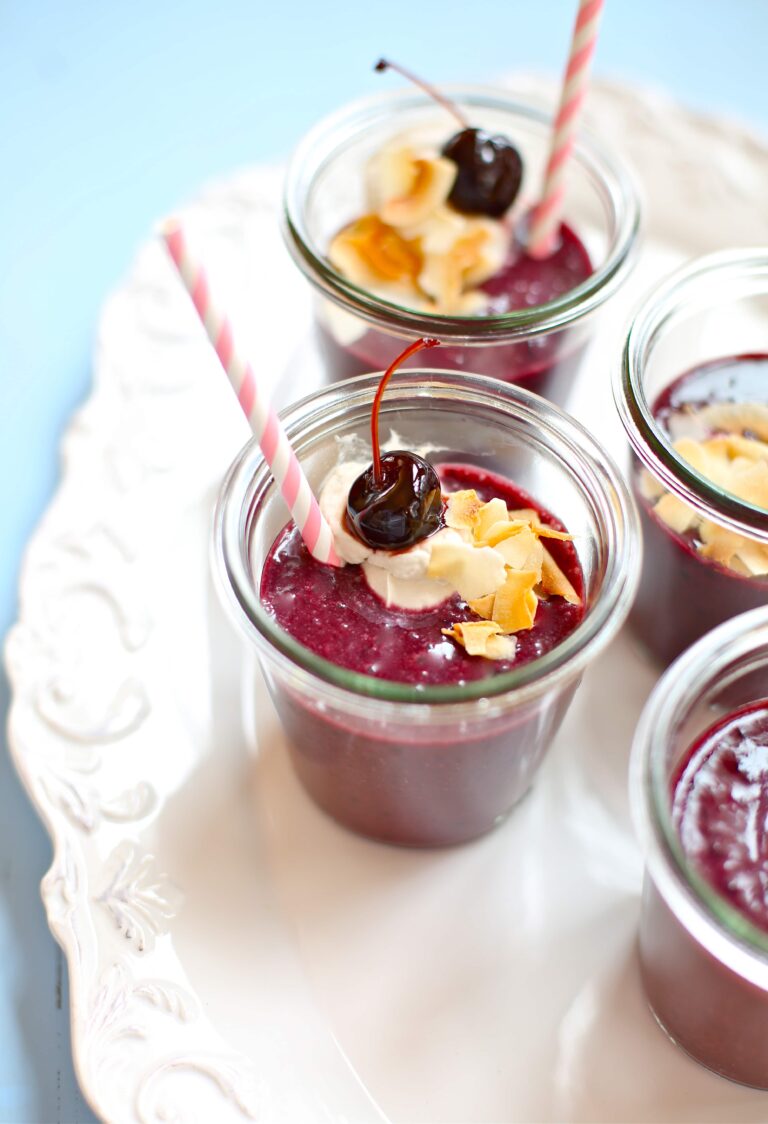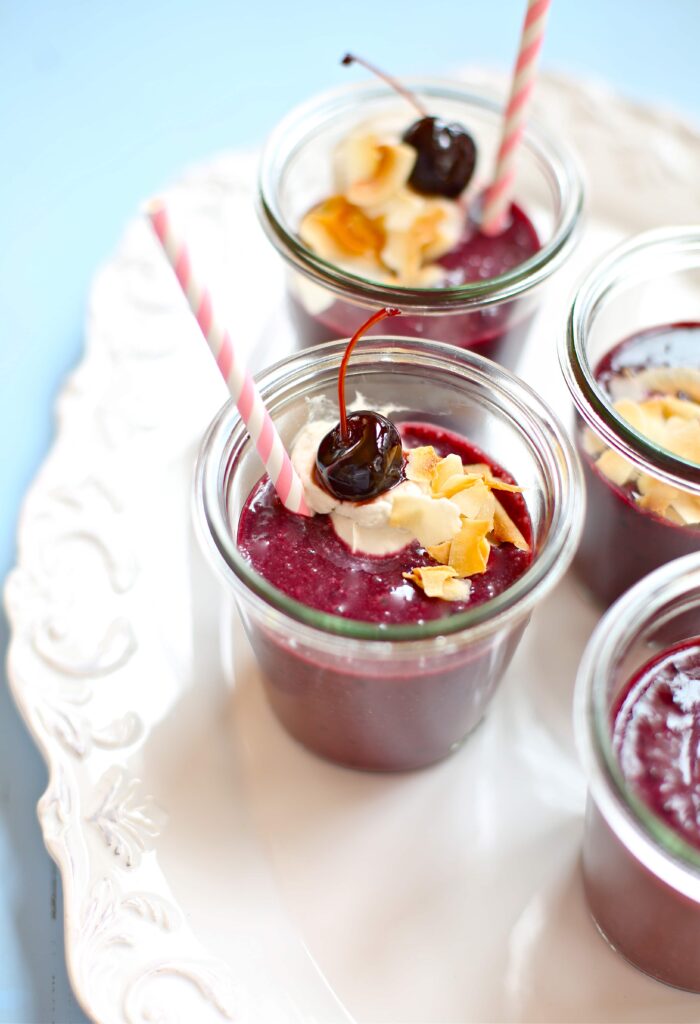 The test quiche was eaten with a side of peanut butter pancakes (recipe below) with sliced bananas and warm maple syrup.
Pure heaven.
After I wash the hellish pile of dirty dishes in the sink, the TV is calling my name for a time out and hopefully a good movie.
This will involve yoga pants and a large bowl of popcorn 🙂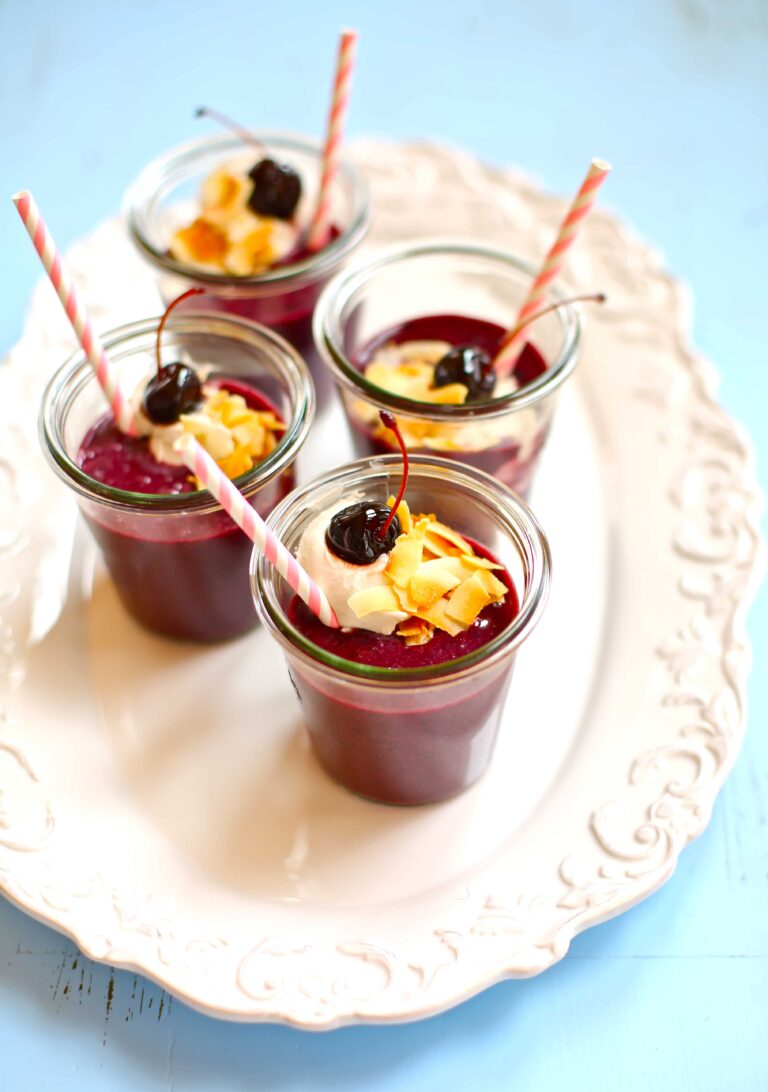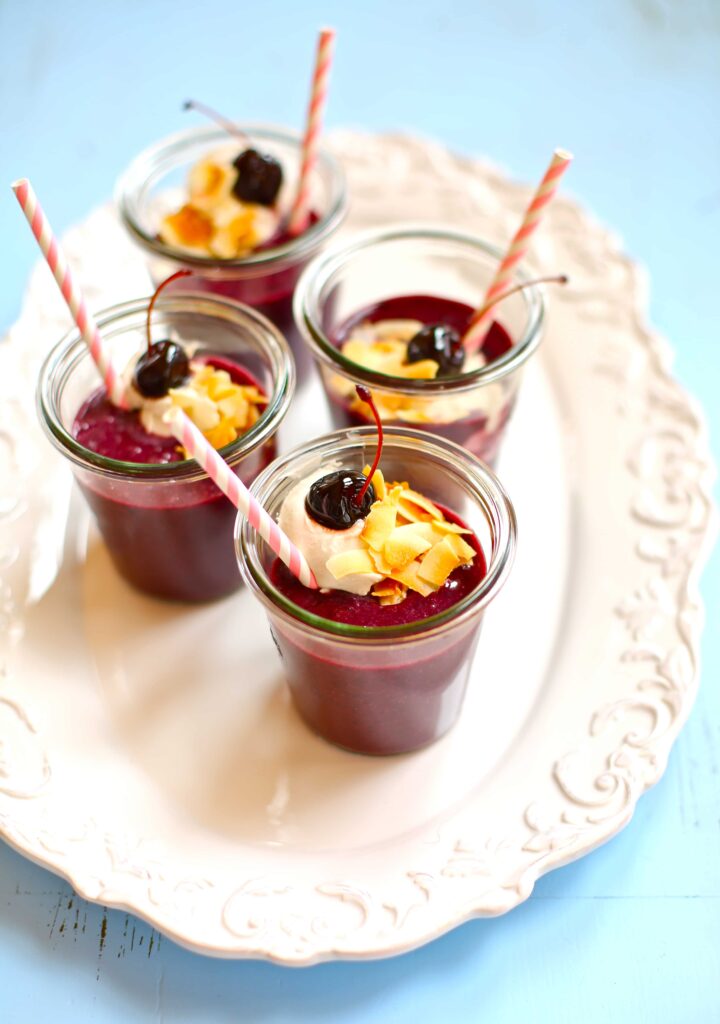 Lazy days like today call for taking a few extra minutes to make yourself a fabulous smoothie.
One that isn't green and kale-like for a change.
I pulled a bag of sweet dark cherries out of the freezer and whizzed them together with easy ingredients on hand like bananas and coconut milk.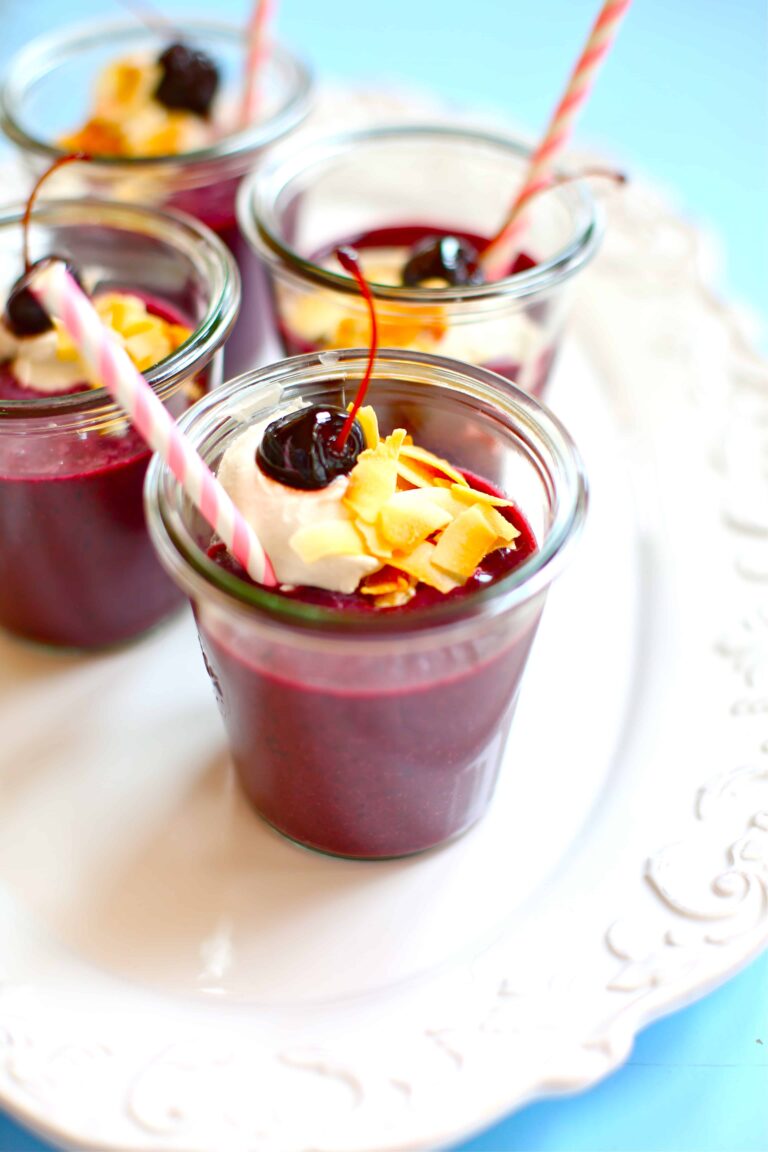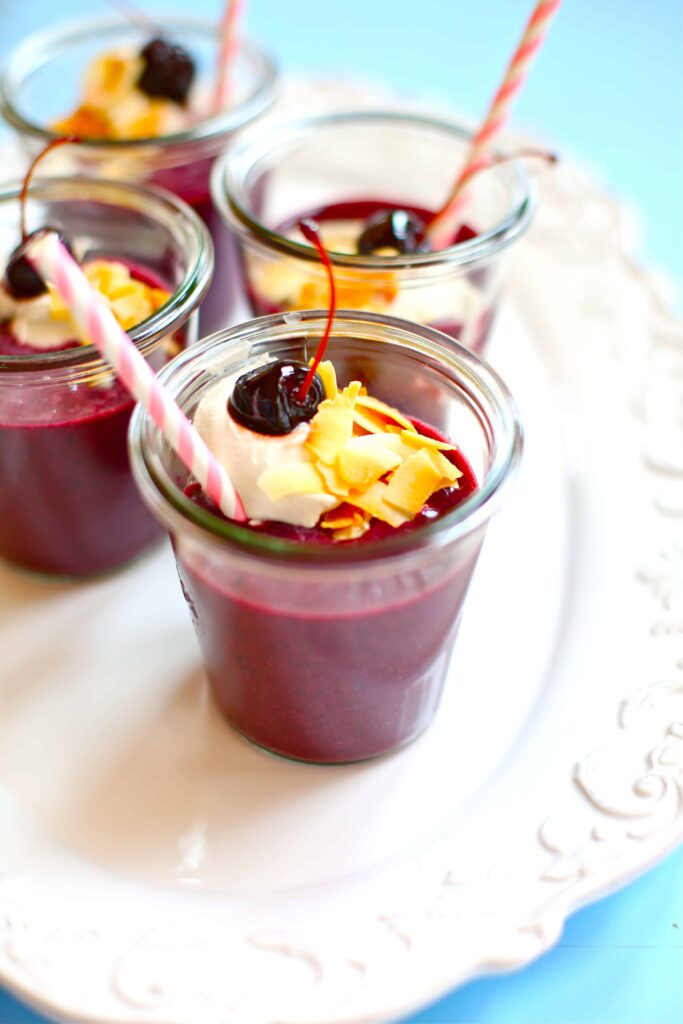 Some of the coconut cream was fluffed up with a hand mixer and sweetened with maple syrup. Coconut flakes were toasted for garnish.
A cherry on top is a nice touch, and feels indulgent.
Why not take a break today and enjoy yourself today too?
MORE WEEKEND RECIPES TO TRY:



Cornmeal Pancakes with Strawberry Jam
PIN THIS RECIPE FOR LATER!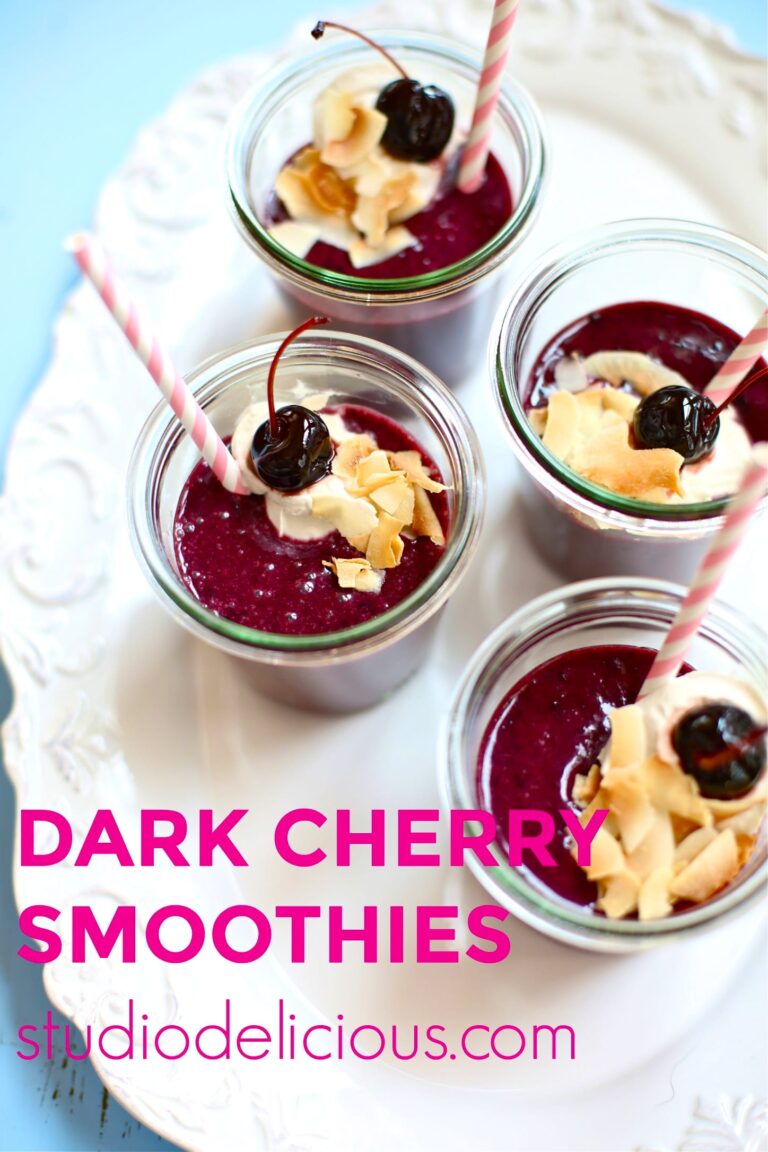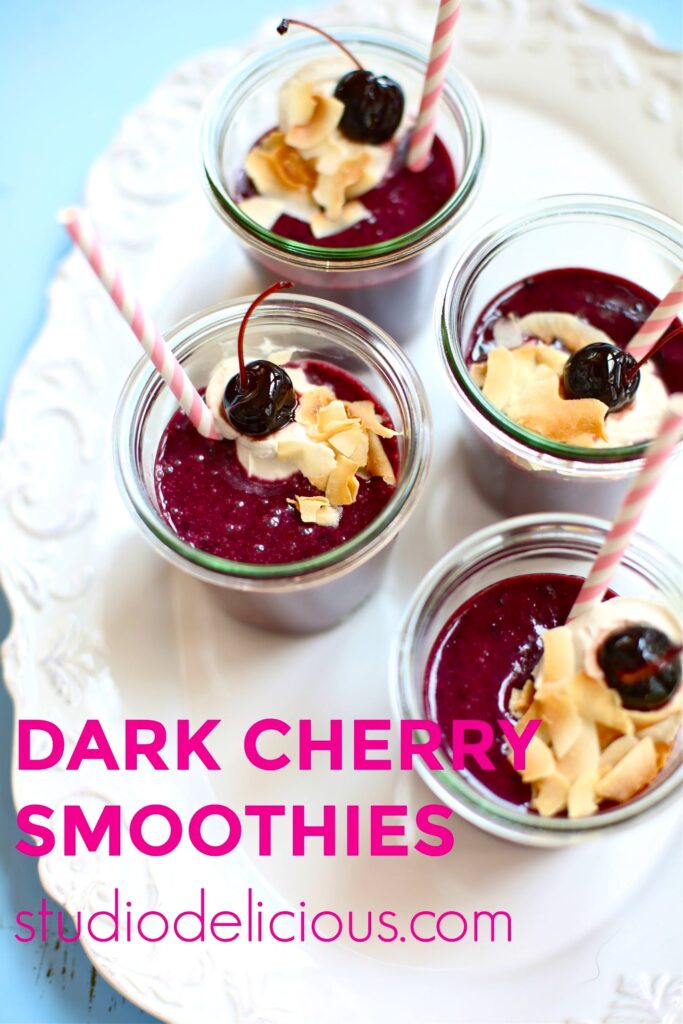 Ingredients
Makes about 3 cups

FOR THE SMOOTHIES

1

can coconut cream

usually 13.5 ounces, use the full fat variety

1 10

ounce

bag dark

sweet frozen cherries

1/2

cup

refrigerated milk

coconut, almond or regular

1

small banana

cut in chunks, about 1/2 cup

1/2

lemon

juice squeezed

2

tablespoons

honey

1/2

teaspoon

almond extract

or vanilla

FOR THE COCONUT WHIPPED CREAM

Solid cream from the can used above

1

tablespoon

maple syrup

1

teaspoon

vanilla extract

##

Coconut whipped cream

for serving (recipe below)

Toasted coconut for serving

recipe below

Pitted cherries with stems

I got mine at Trader Joe's

Straws

optional for serving
Instructions
MAKE THE SMOOTHIES

Open the can of coconut cream and spoon out the solid cream into a medium-sized bowl. Set in the freezer for 15 minutes to get it cold.

Pour the liquid portion of the coconut cream that's left in the can into a blender.

Add the frozen cherries and the 1/2 cup of refrigerated milk (I use a coconut and almond milk blend available in the cold section of the grocery store.)

Add the banana, the lemon juice, the honey and almond extract.

Whiz together in the blender until completely smooth, adding a bit more liquid if its too thick, and a bit more honey if you like it sweeter. (Taste it with a spoon first)

Pour into glasses and garnish with whipped coconut cream, toasted coconut and cherry.

MAKE THE COCONUT WHIPPED CREAM

Using a hand held mixer, whip the cold coconut cream in the bowl with the vanilla and maple syrup until its smooth and fluffy, serve on top.
SOURCE: Studio Delicious