Wondering what to bring to that next office breakfast meeting? Busy mornings are covered with these easy, portable breakfast recipe ideas!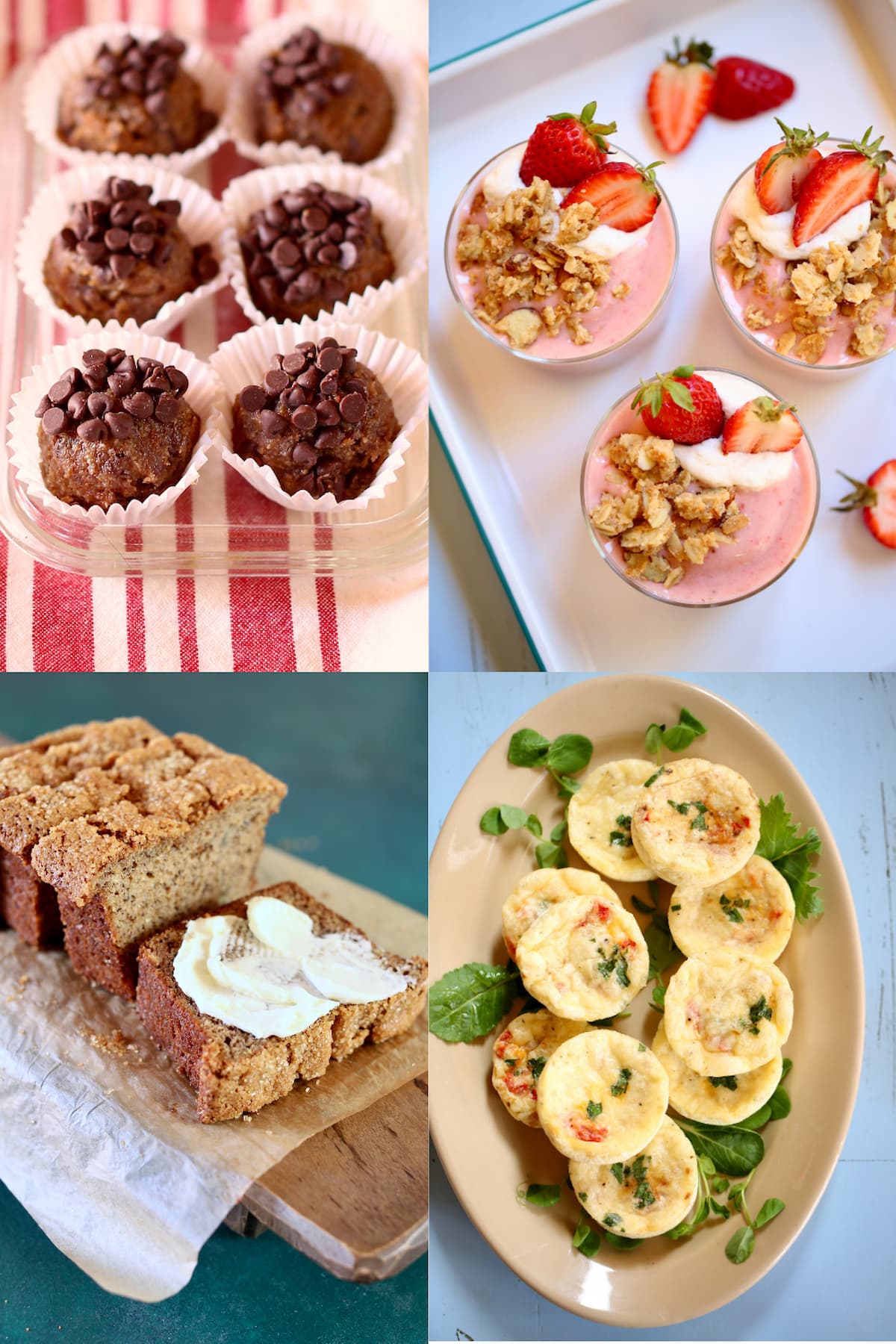 Jump to:
Why You'll Love These Recipes
You know the drill – an early morning office breakfast meeting often means a big platter of sugary donuts, dry muffins or the dreaded un-toasted bagel with a side of rock-hard cream cheese.
Early meetings at the office don't have to be awful. Here's some (mostly) healthy breakfast ideas that'll make the whole team happy!
Easy, portable, tasty breakfast options that can be set up in the office conference room.
Your co-workers will love a homemade continental breakfast. Make it a pot luck!
Breakfast is the most important meal of the day, and there's something for everybody here, including some fresh & healthy options.
Tips and serving ideas for delicious breakfast foods are included too. Let's get started!
Egg White Bites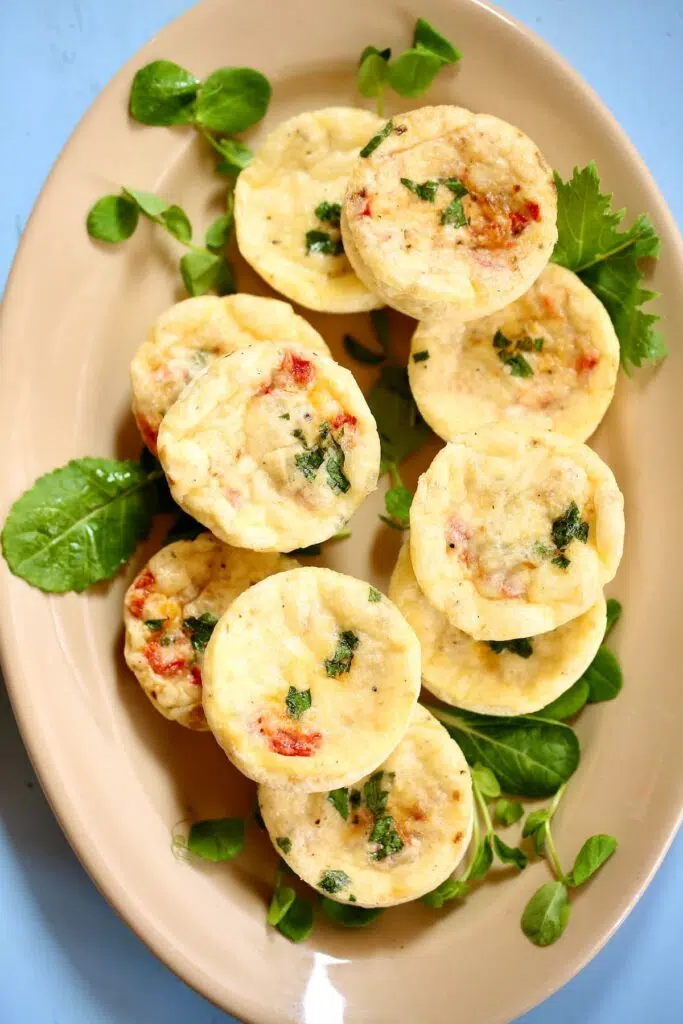 Easy, portable and very tasty…
Egg White Bites: These fabulous little bites are super easy to make, and trust me, people really love them! Made in a muffin tin, they taste great warm or at room temperature, and are very good served with a side of store-bought fresh salsa.
Pineapple Slushie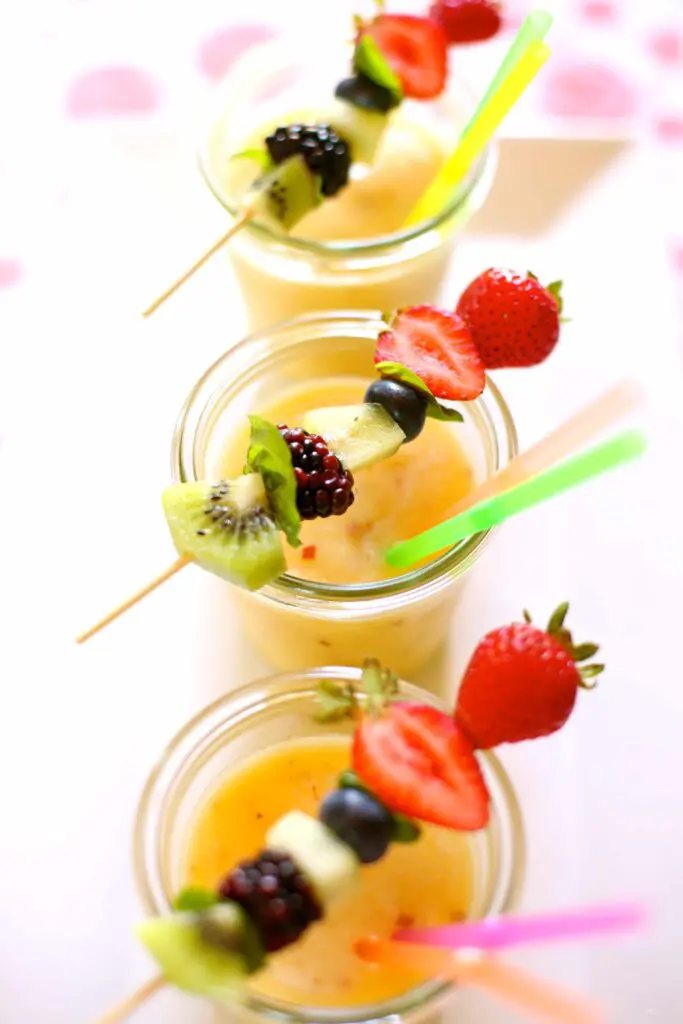 The fresh fruit kabob on this great tasting smoothie makes it a show-stopper…
Pineapple Slushie: Mix up a big batch of this fresh tasting, tropical inspired smoothie and your co-workers will swoon! Transport this lighter breakfast to the office in a thermos or large jar with a lid. Make the fruit kabobs in advance and keep them in an airtight container until ready to use. Buy short, clear disposable cups for serving.
Strawberry Almond Milk Smoothie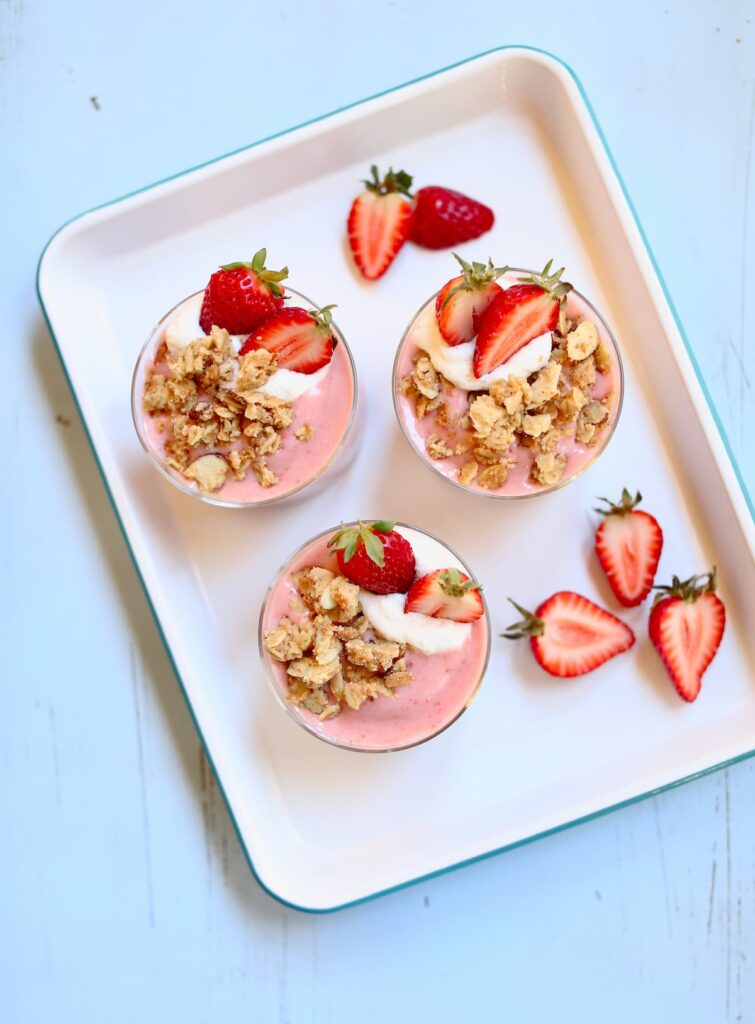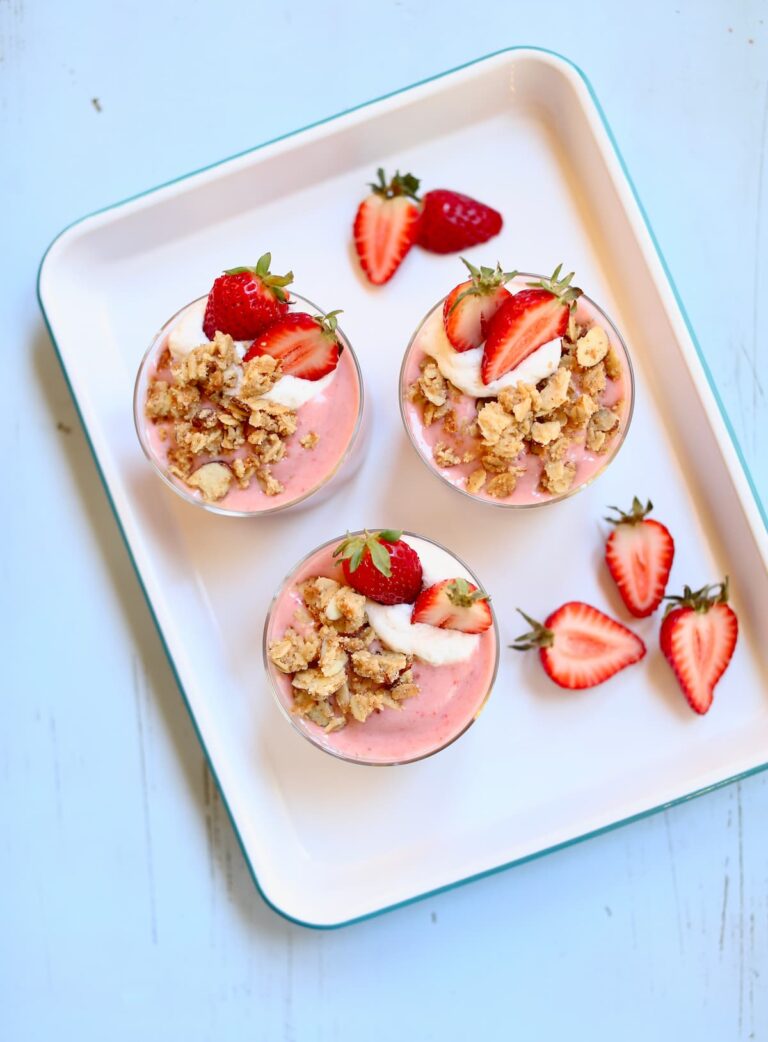 This thick, fresh fruit smoothie gets a final garnish of homemade granola on top…
Strawberry Almond Milk Smoothie: Make this smoothie right before you head to the office for those early morning meetings. Pre-cut some fresh strawberries, and make a quick and delicious granola to garnish the top the top of the smoothies. Short on time? Use good quality store-bought granola instead! Assemble the drinks in small, clear disposable cups for serving.
Dark Chocolate Trail Mix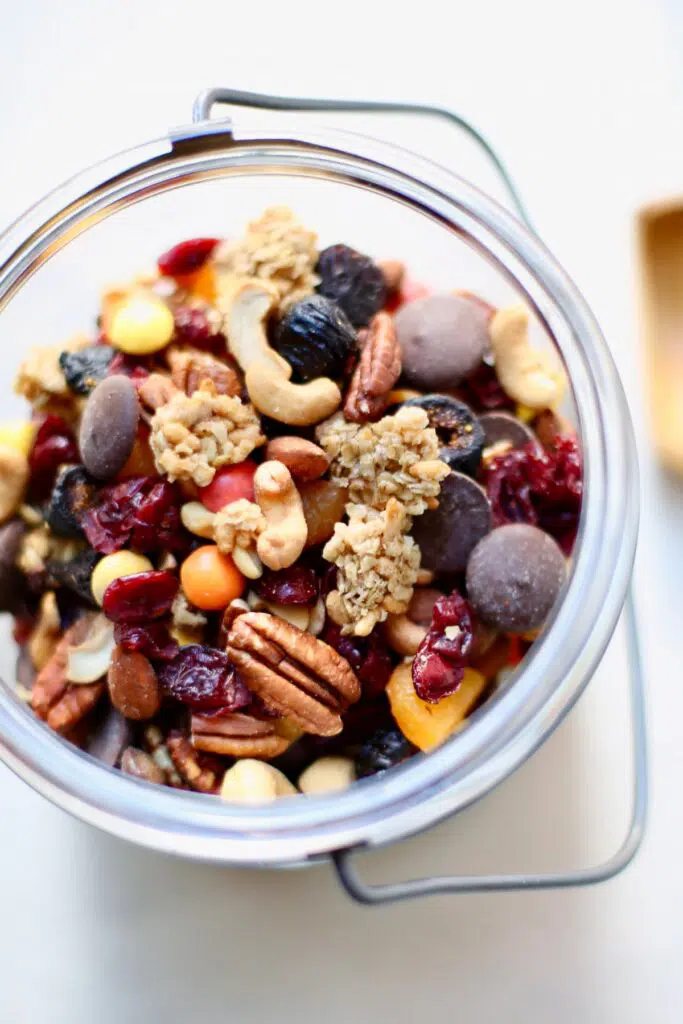 Everyone loves trail mix for it's earthy flavor and staying power when hunger strikes…
Dark Chocolate Trail Mix: This is a great recipe and it's perfect to take to the office for snacking. Chunks of good dark chocolate make it special. Make a big batch and serve it in a bucket or pretty container with a scoop alongside and small bags for people to help themselves.
Zucchini Potato Frittata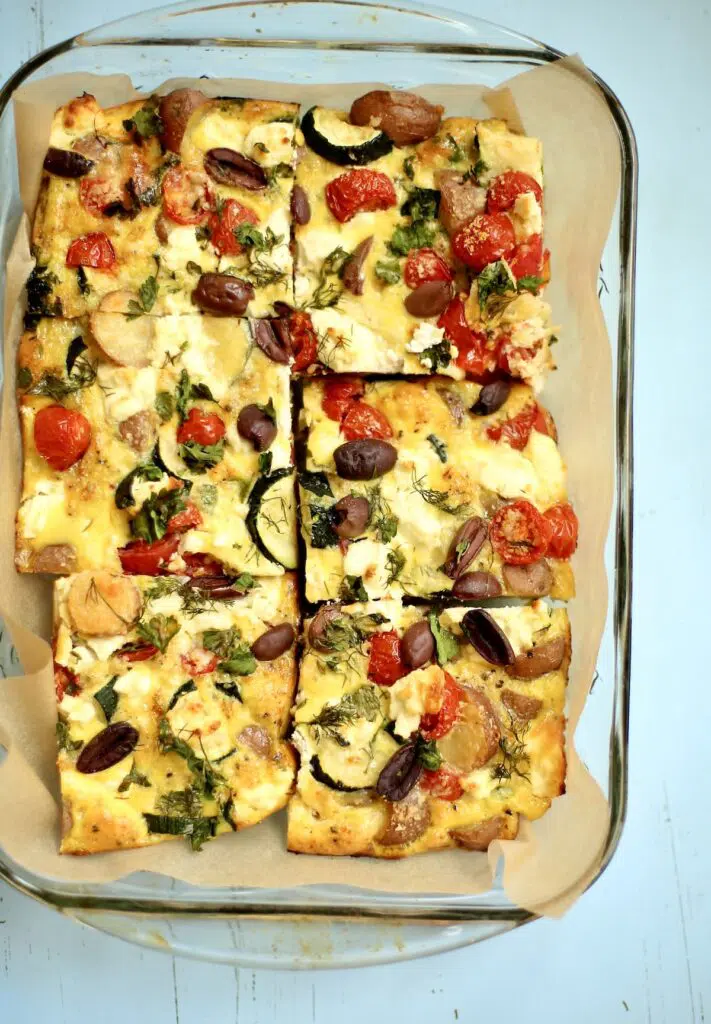 Packed with vegetables and great flavor …easy to transport!
Zucchini Potato Frittata: This is a fantastic veggie-packed frittata that's awesome for breakfast, lunch or dinner. An easy breakfast to make the night before, you can customize the ingredients to make it your own. Slice the frittata into smaller pieces for your team members to enjoy, and don't forget the fresh salsa!
Fruit Crisp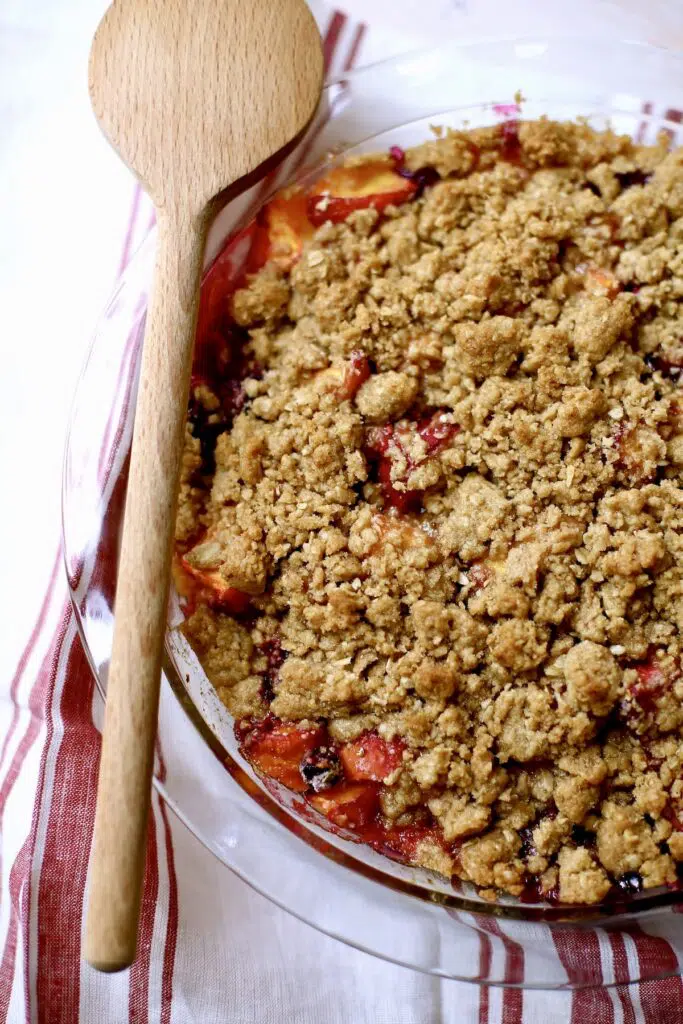 There's nothing better than a warm, homemade fruit crisp…
Fruit Crisp: For something on the sweeter side, try this fresh fruit crisp. It's incredibly good warm or room temperature, served with a dollop of vanilla Greek yogurt on the side.
Overnight Brioche French Toast Casserole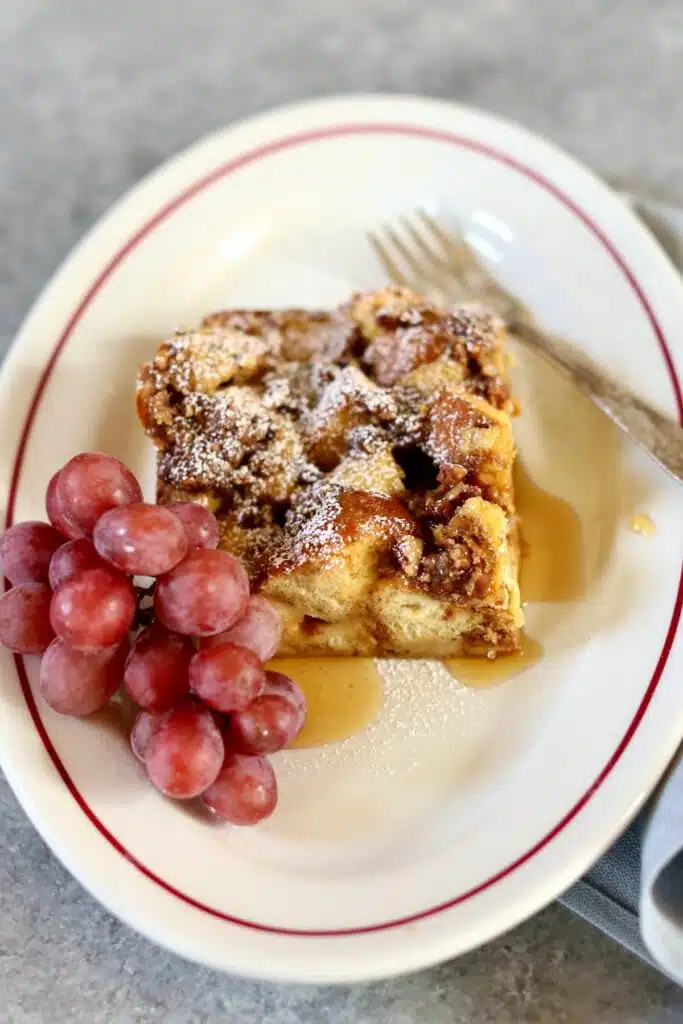 Perfect for office breakfast meetings because it's assembled the night before…
Overnight Brioche French Toast Casserole: This recipe for french toast casserole has incredible flavor..it's just so good. Transport it to the office right in the dish you baked it in, and don't forget some maple syrup to serve alongside – take it with you in jar with a well-fitted lid. Serve with cold seedless red grapes on the side.
Banana Bread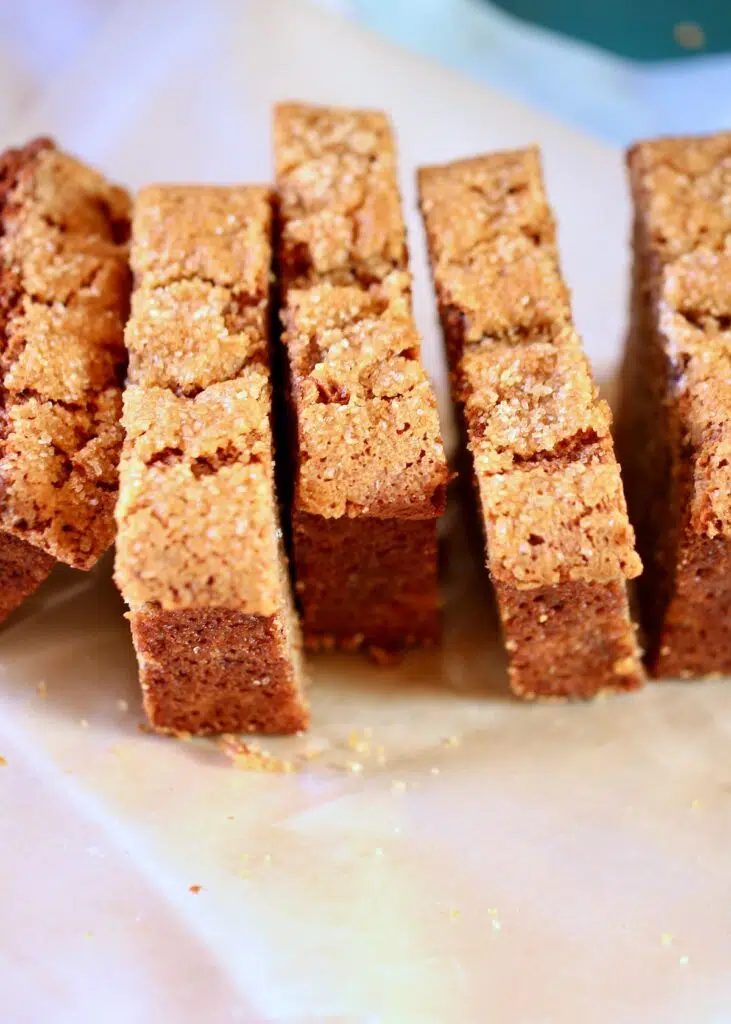 An incredibly delicious version of banana bread- big banana flavor and very moist…
Banana Bread Made Without Butter: A sweet treat on the breakfast table is always a great idea, and this moist and flavorful banana bread recipe is one of the best I've ever tasted. Serve plain or with soft butter spiked with a little cinnamon.
Cookie Dough Bites Recipe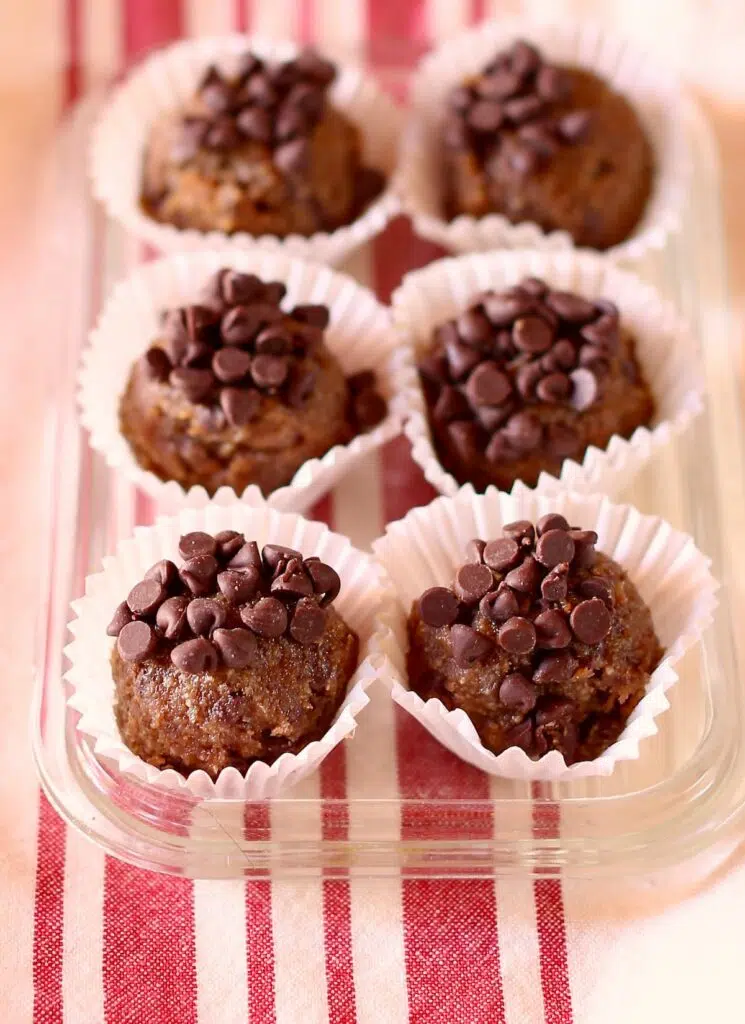 Wholesome, tasty ingredients make these bites so easy to pop in your mouth…
Cookie Dough Bites Recipe: These delicious sweet treats are made with great ingredients like dates, almond flour and peanut butter. The mini chocolate chips make them special. Transport on a rimmed tray in mini cupcake liners.
Apple Butter Cookies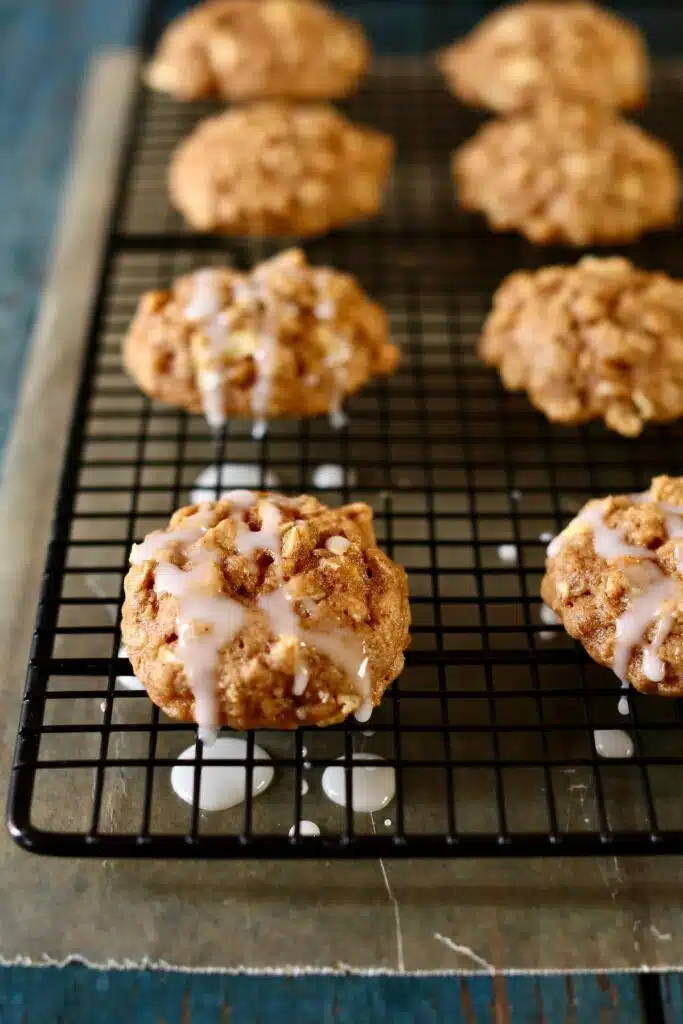 These soft fresh apple filled cookies are not too sweet…
Apple Butter Cookies: Made with oatmeal, fresh apple chunks and apple butter, these soft, wonderful cookies are perfect for the office. Bundle them up in an airtight container and watch them get gobbled up super quick.
Tips and Serving Ideas
Having breakfast with the team at work can be fun! It starts the day off right and everybody can get in on the action. Here's some helpful tips to get you started:
Whether it's small business meetings or big corporate events, continental breakfast rules the day. It's one of the best breakfast options for a group, and not difficult to pull off.
Make it easy with fruit juices in carafes like cranberry and orange juice. Have hot tea and coffee with the usual fixings. Hot chocolate is also a great treat that will definitely win you some points and can be brought easily in a thermos (or two).
Muffins and croissants are a good option to fill in the table. Serve with soft butter and a couple of fruit jams.
Looking for a great way to serve healthier options like individual serving yogurt cups? Fill a bowl with ice and set them on top to stay cold.
Don't forget to slice some seasonal fresh fruit.…it's such a treat to have cut fresh fruit served in a bowl or platter. Whole fruit like bananas and oranges are great too.
Healthy options like granola, trail mix or hummus and vegetable cups are always nice.
Popcorn and pretzels and other healthy snacks like edamame are nice too Portion the snacks in advance in small cups for easy grab and go.
Frequently Asked Questions
Can these recipes be made in advance?
Every recipe is different, but most can at least be partially made and packed up beforehand and kept refrigerated until ready to use.
What's the best way to store leftovers?
Inexpensive airtight containers are a good idea to keep perishables in the refrigerator for snacking throughout the day.
More Recipes to Try
If you've tried these Office Meeting Breakfast Ideas or any other recipe on Studio Delicious, please tell me how you liked it in comments below
Looking for more tips and fresh, homemade recipes? Join my email list, tag and follow me on Instagram using #studiodeliciouseats, follow my boards on Pinterest, and see what I'm up to on Facebook and Twitter!