This Naan BLT with Sun Dried Tomato Mayo is a great twist on the old standby. Because there are so few ingredients, use the best quality bacon, organic butter lettuce and vine-ripe tomatoes you can get your hands on.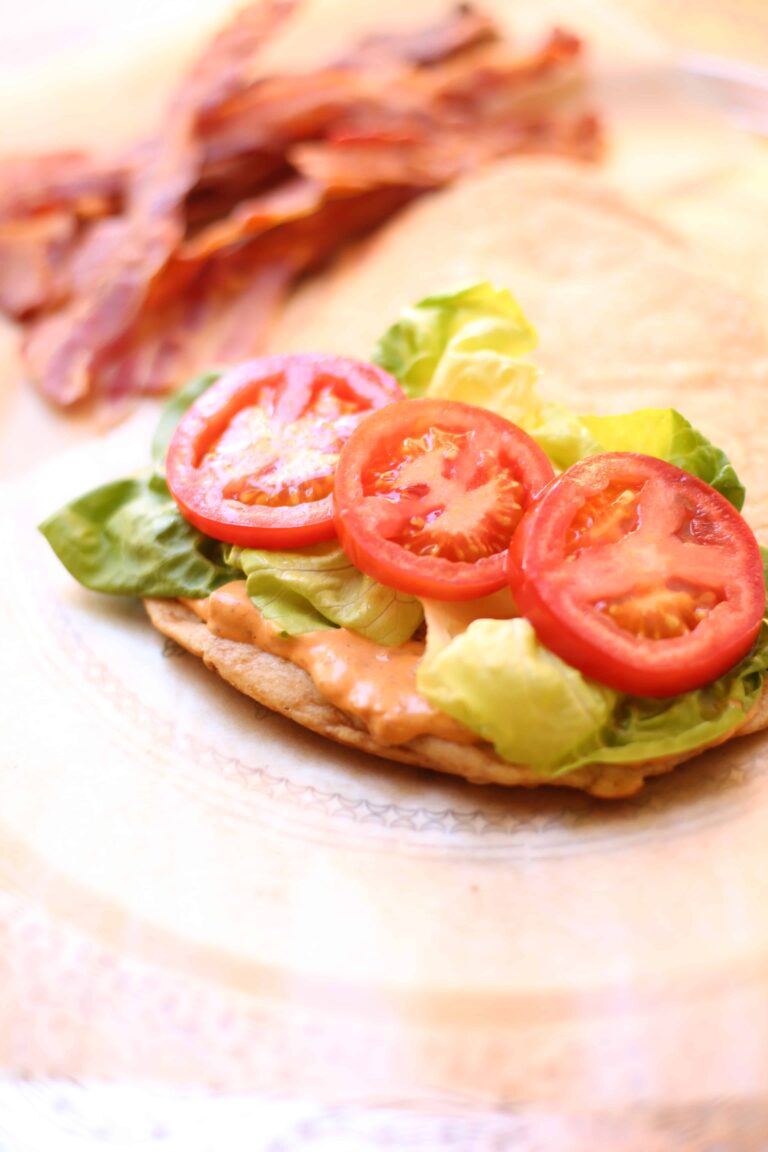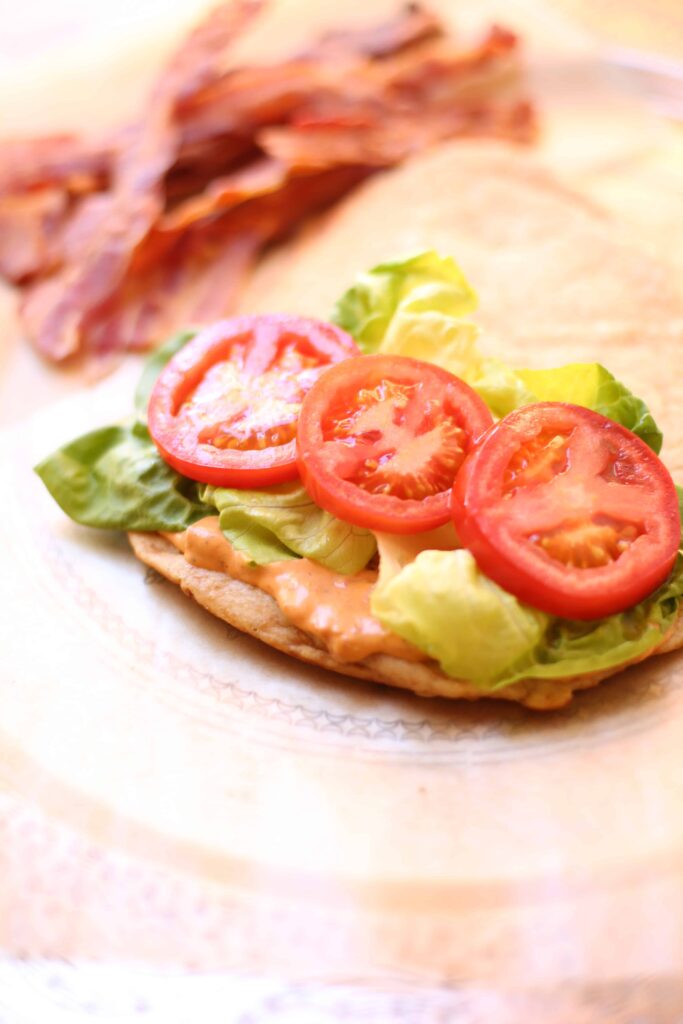 When your bangs are cut too short you're basically screwed.
After my last visit to the salon they were perfect and flat and a little wispy, just how I like them.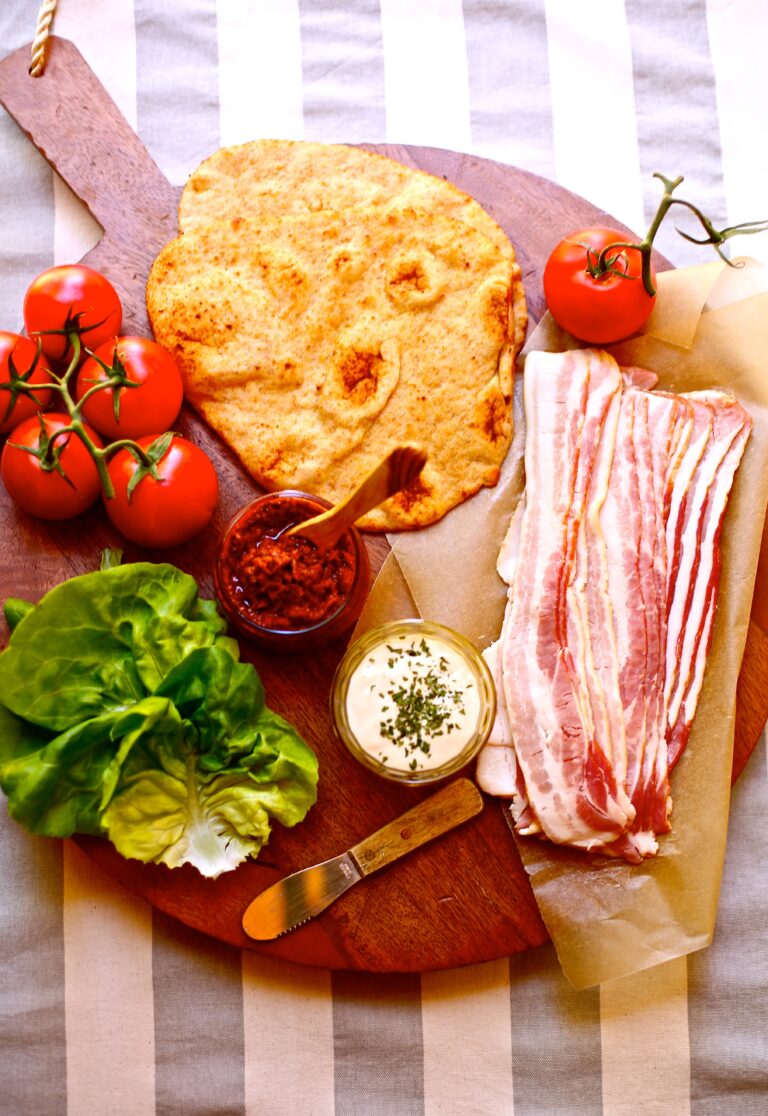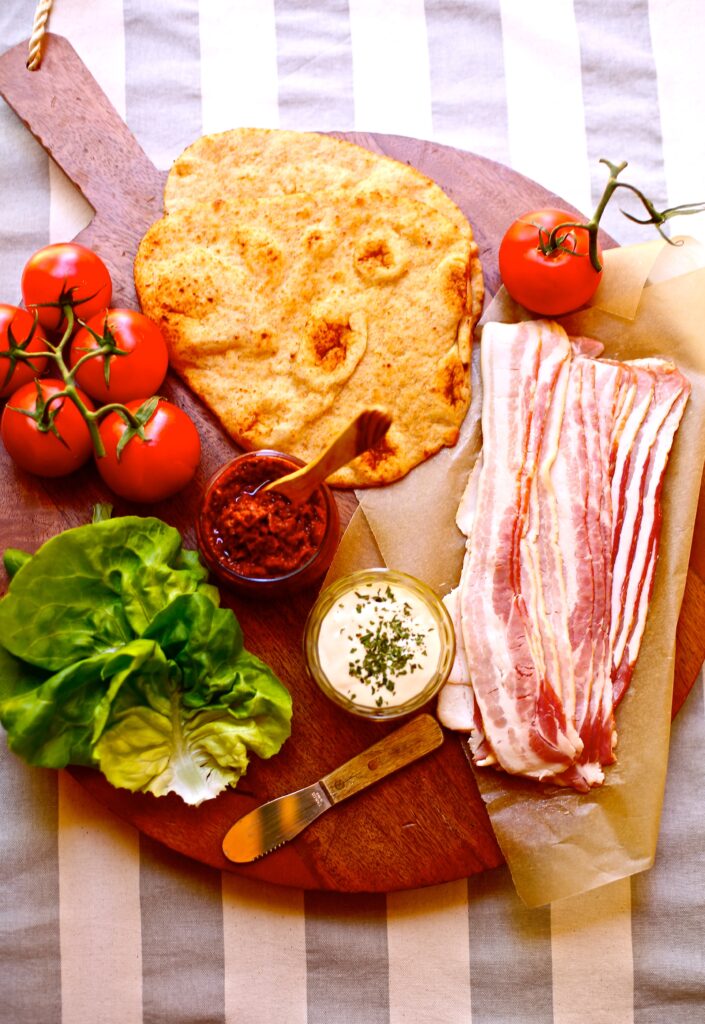 But a week later they seemed too long, so in an impulsive fit I trimmed them myself.
Here's a valuable tip: Don't ever do this.
Because now—you guessed it, they look horrible.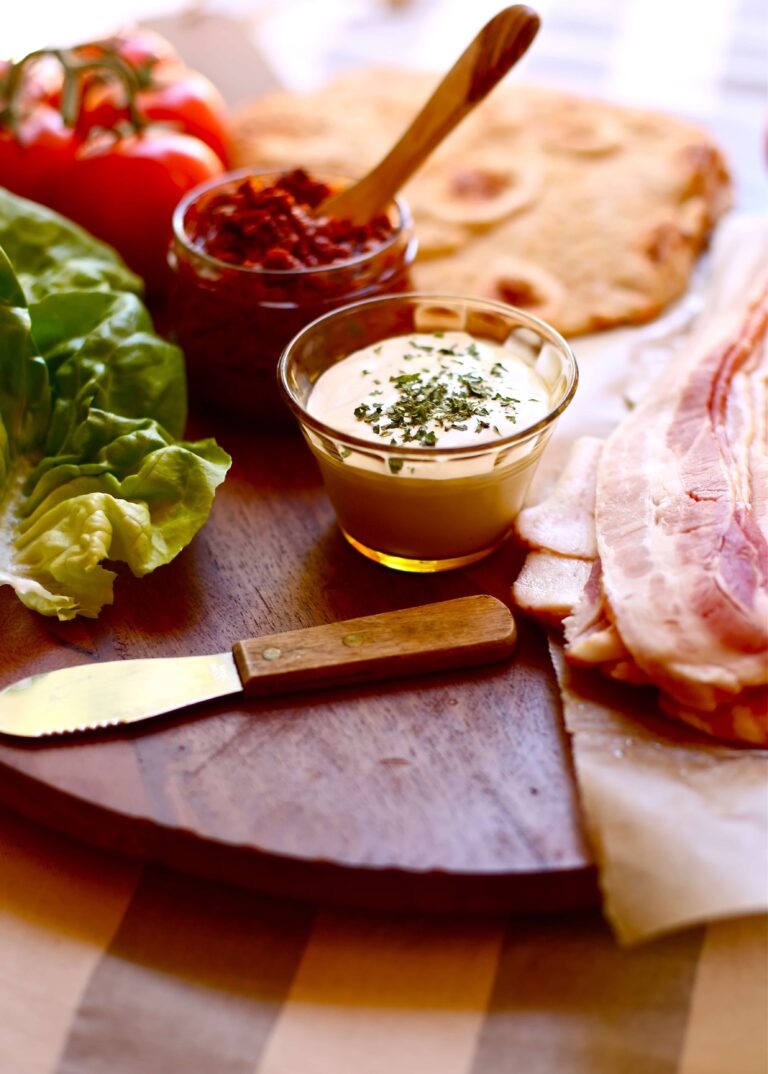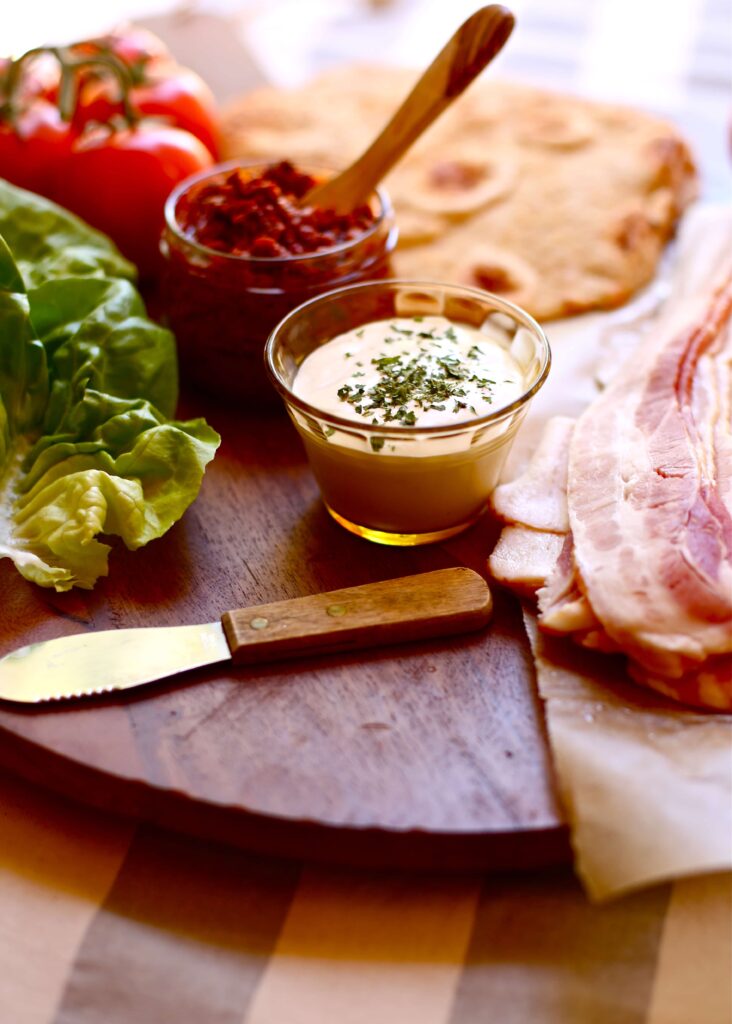 Fuzzy, dry and entirely too short, they aren't exactly framing my face.
More like they're randomly stuck against my forehead, like a little pile of straw.
This is not a good look, by the way, and all I can do is wait it out.
In the comfort of my own home, where no one can point and stare 🙂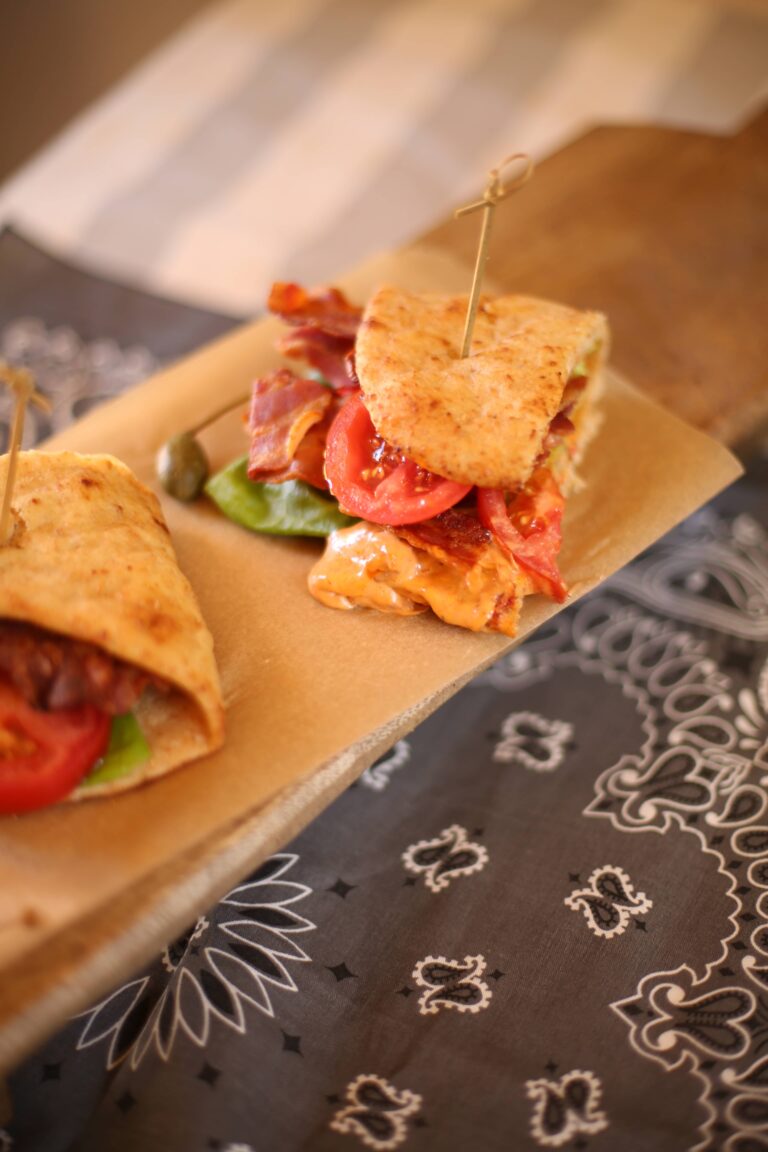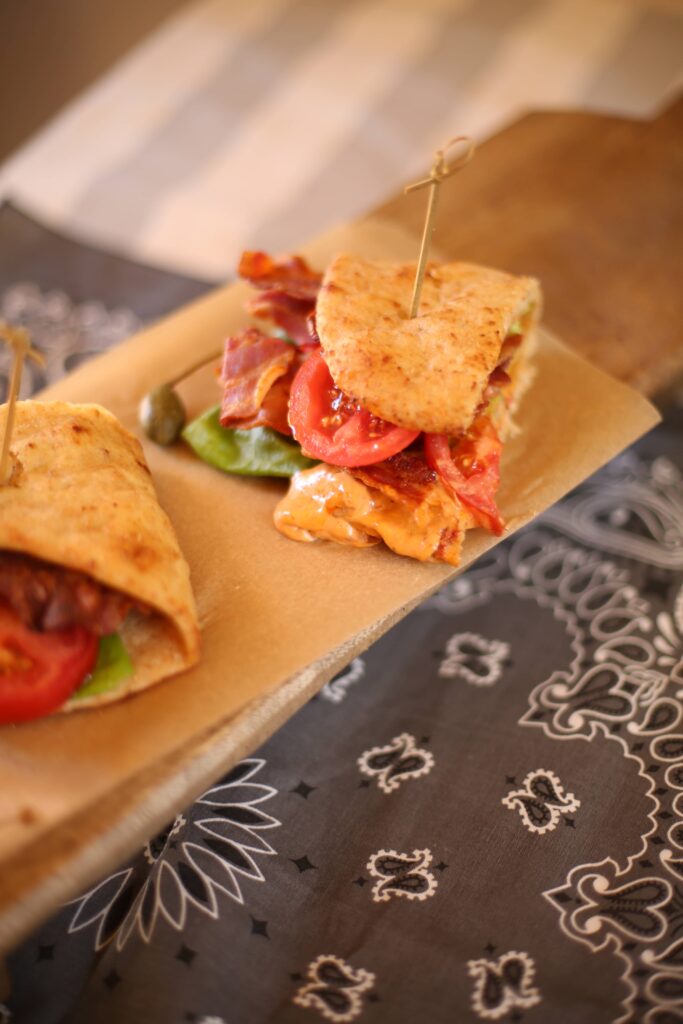 This is actually fine, since I've been on the run for more than a month, and have eaten many, many french fries dipped in ranch dressing.
So the thought of cooking something fancy is major turn-off.
Give me simple.
Give me familiar, comforting flavors.
Give me a Naan BLT with Sun Dried Tomato Mayo, please, and make it snappy.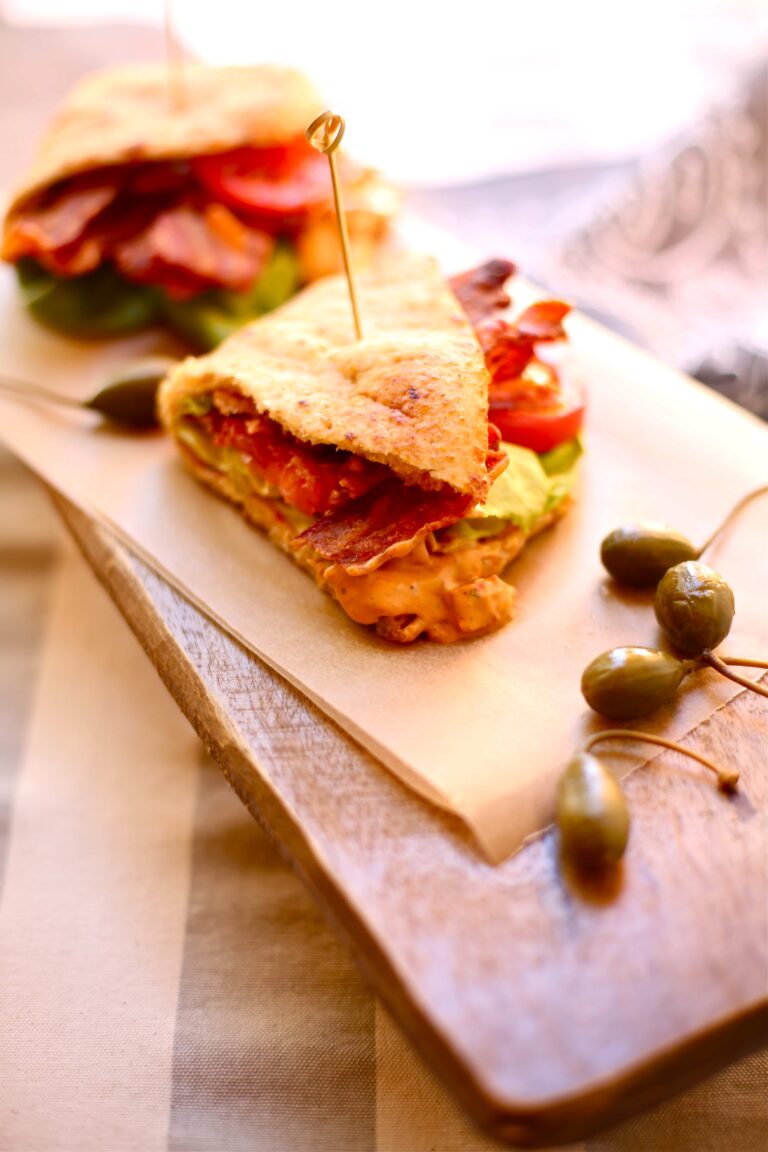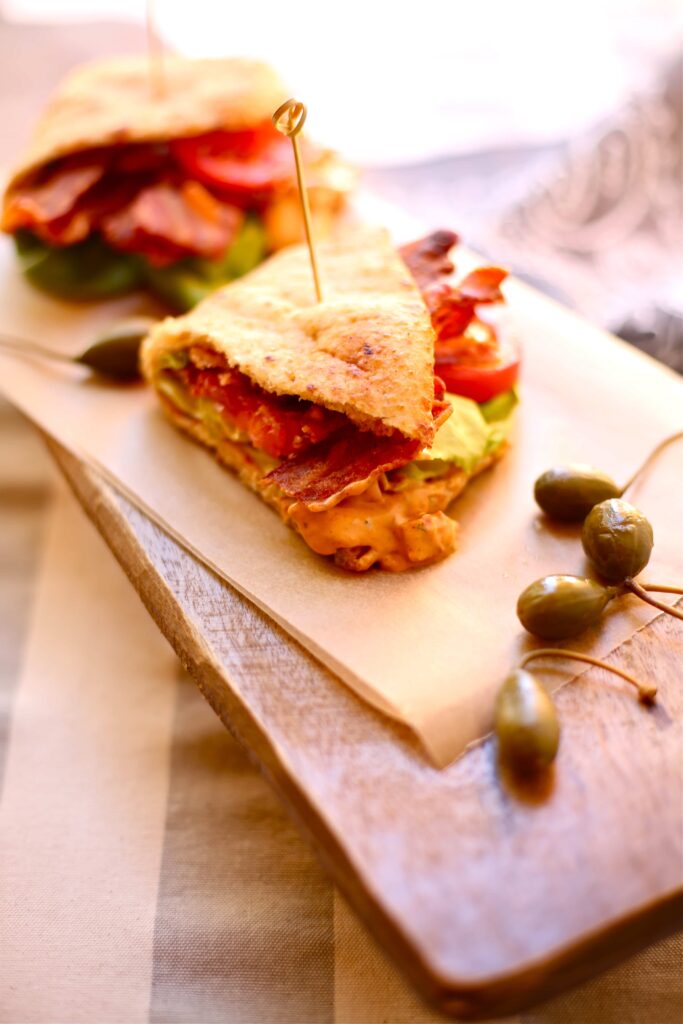 We all know the rule—with a small ingredient list, use the best quality you can find.
This means natural, unsulfured bacon with no nitrates. (Veggie bacon works too.)
And firm, organic tomatoes and big leaves of crispy butter lettuce.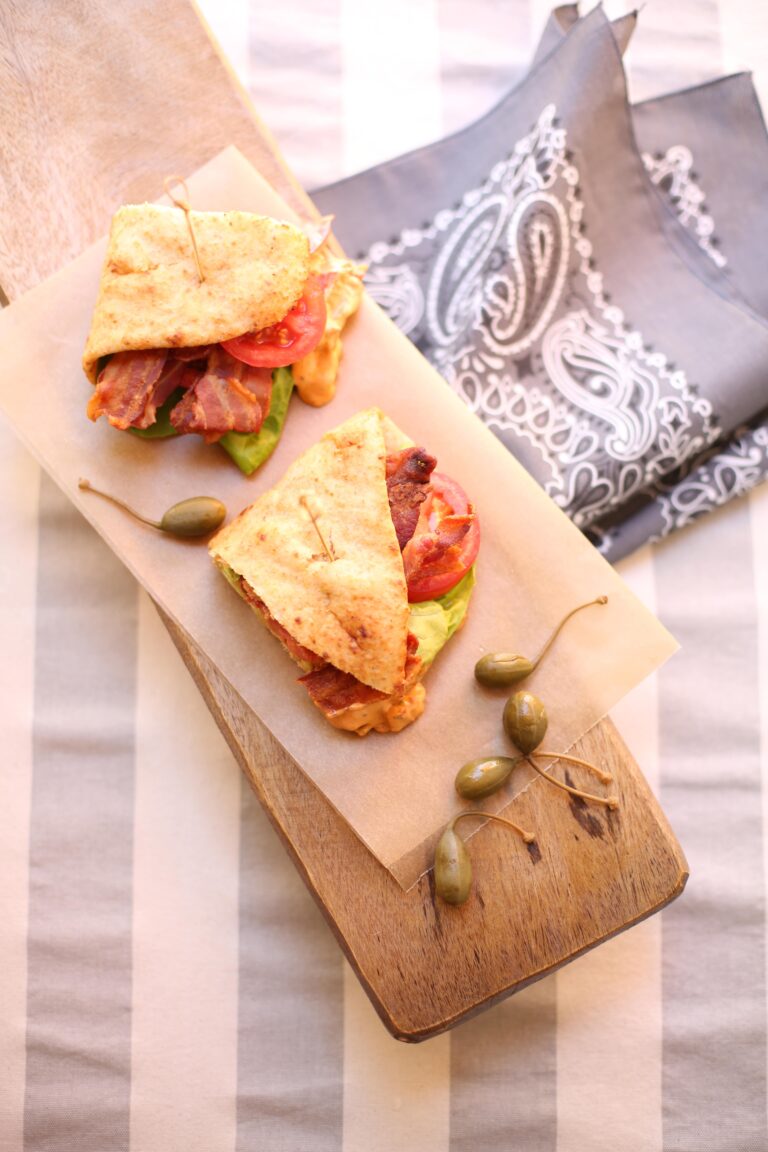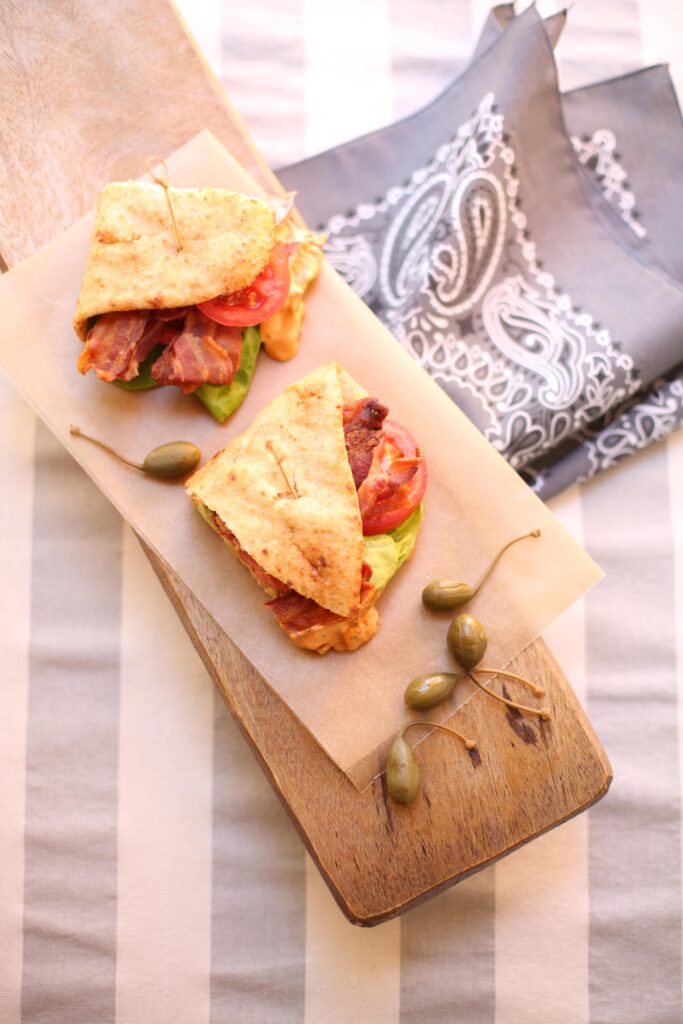 The sauce for this is awesome and straightforward—just mayonnaise mixed with a heaping tablespoon or two of sun dried tomato pesto.
This is a great summer sandwich you'll want to make again and again.
HOVER OVER PHOTO AND PIN THIS RECIPE FOR LATER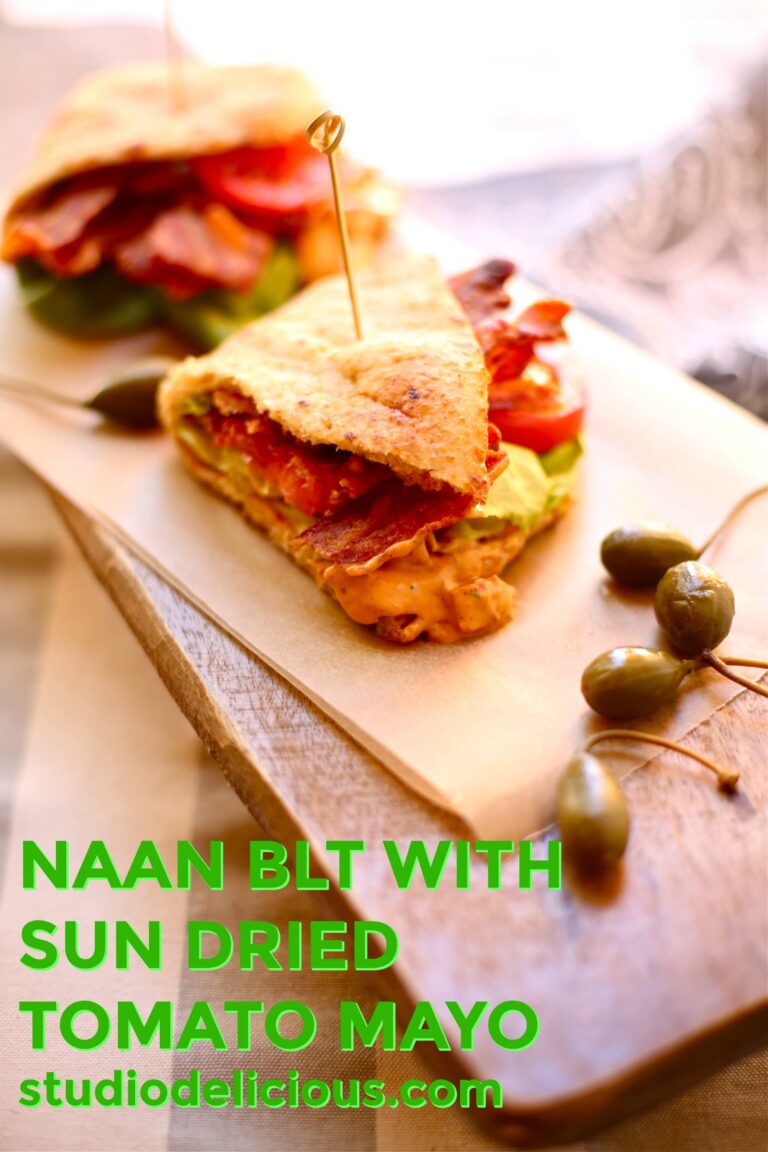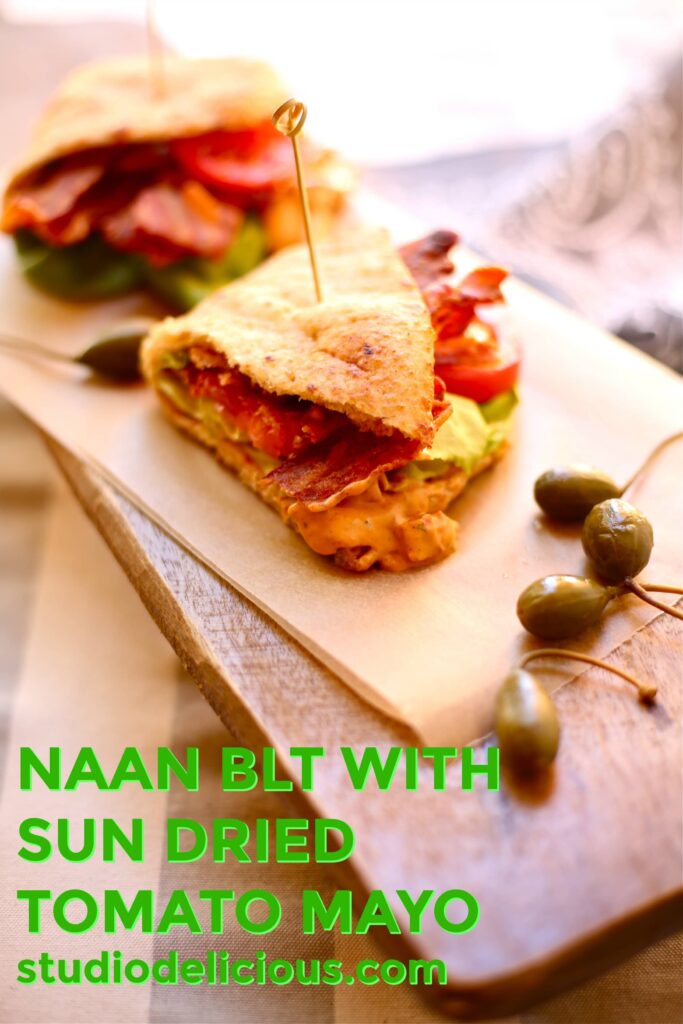 Here's another recipe you might like: Spring Vegetable Frittatas
Ingredients
Makes 2 large sandwiches or 4 half sandwiches

Mayonnaise

1/4 cup

Sun Dried Tomato Pesto

2 heaping tablespoons (I used Cucina & Amore Bruschetta sun-dried tomatoes)

Bacon

one pound (1 lb) uncured natural variety with no nitrates. (I used Applegate Naturals brand)

Naan Bread

I used Stonefire 2 pack, 8.8 oz, whole wheat flavor naan bread

Olive oil

Organic Butter Lettuce

I used Pete's Living Greens Organic Butter Lettuce

Tomatoes

vine ripe, if possible. Sliced thinly.
Instructions
FOR THE SUN DRIED TOMATO MAYO

In a small bowl, stir together the mayonnaise and the sun dried tomato pesto. Set aside until ready to compile sandwich.

COOK THE BACON

Heat the oven to 400.

Place the bacon slices next to each other on a large baking sheet lined with a baking rack that fits inside it, or line the large baking sheet with heavy aluminum foil.

Bake the bacon for 20-25 minutes, until crispy. Overall time will depend on your individual oven, this can take up to 35 minutes total baking time, checking it at 20 minutes, removing the fully cooked and crispy slices as needed as they are fully cooked.

When removing bacon slices from the baking sheet, set them on a paper towel until ready to use.

WARM THE NAAN BREAD

Spritz the naan bread with a little bit of water and heat in the microwave to soften, about 25 seconds.

Or, place naan on a large baking sheet in the still-warm-from-the-bacon-oven, also spritzed with water first for about 4 minutes.

With either method, brush both sides of naan with a thin coating of olive oil after warming, and set aside until ready to build your sandwich.

MAKE YOUR SANDWICH

Spoon a heaping tablespoon of the Sun Dried Tomato Mayo on half of the warm Naan bread, then add a couple of pieces of butter lettuce.

Add a few slices of tomato, then 5 or 6 slices of the crispy bacon.

Fold over and slice in two, then serve.
SOURCE: Studio Delicious