If you've never had Melon with Ice Cream and Caramel Sauce, well, I hate to say it, but you've been missing out.  This is a warm weather treat your family and friends will absolutely love.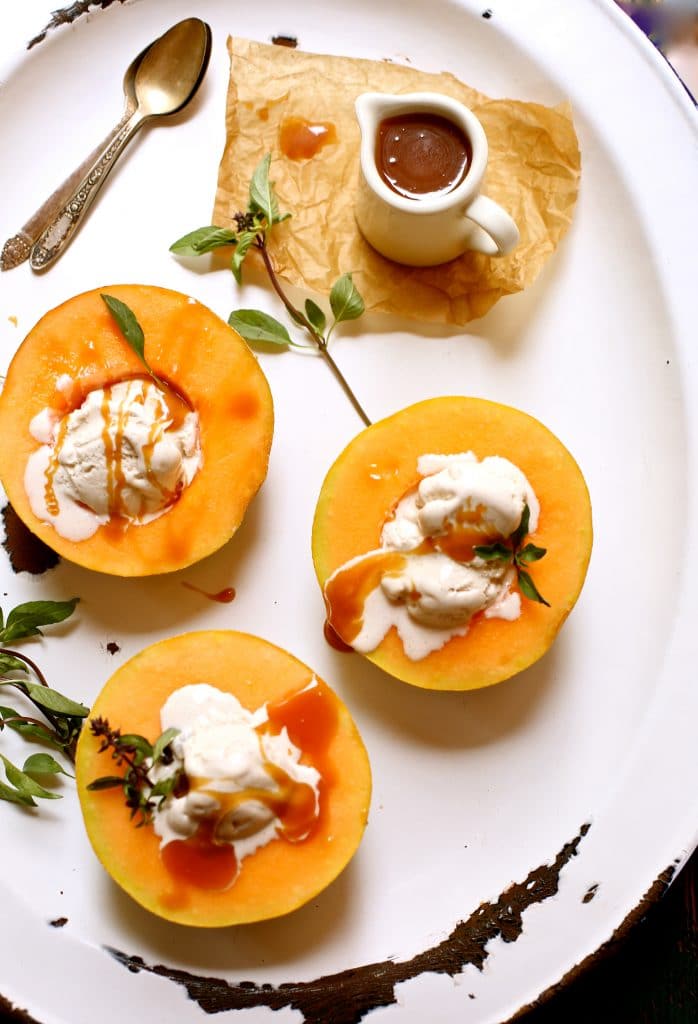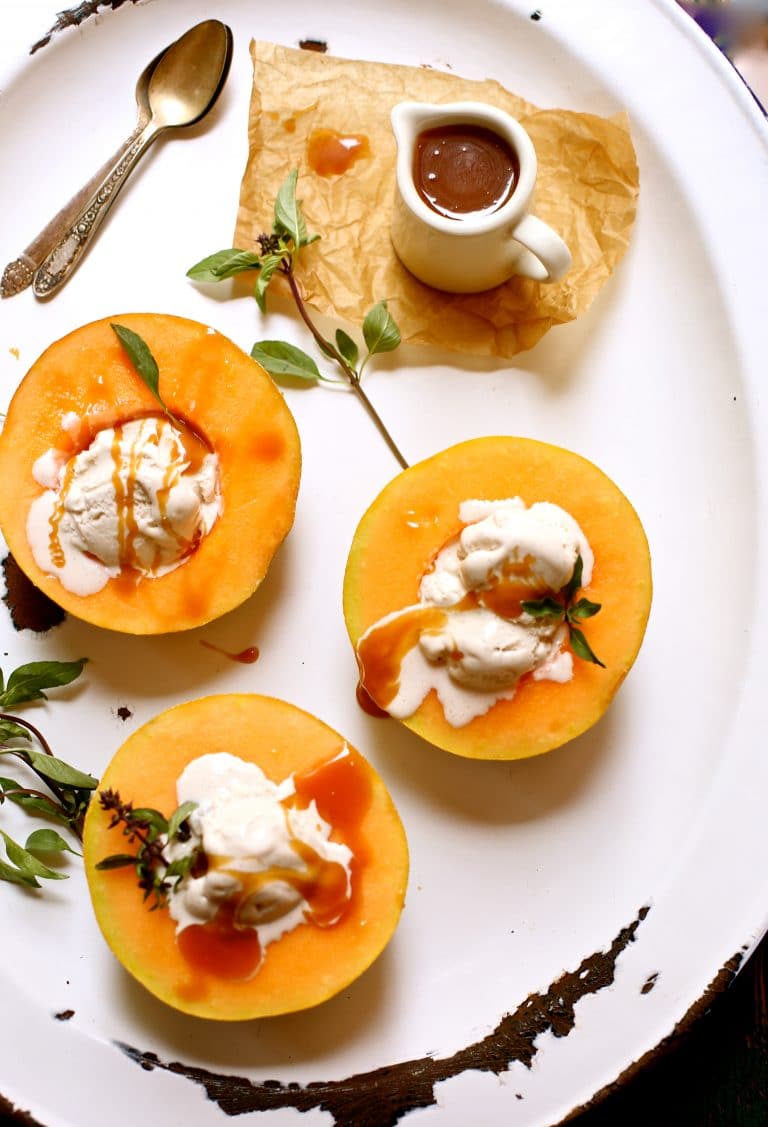 Summertime is the best time, isn't it?
I've been laying low, watching old movies and just hanging out.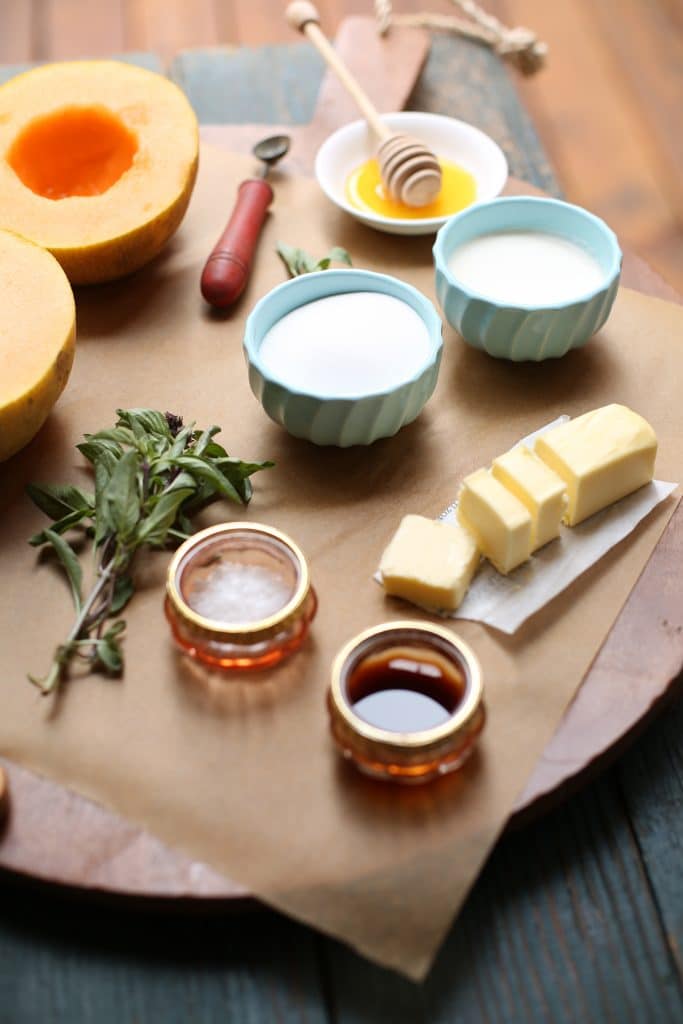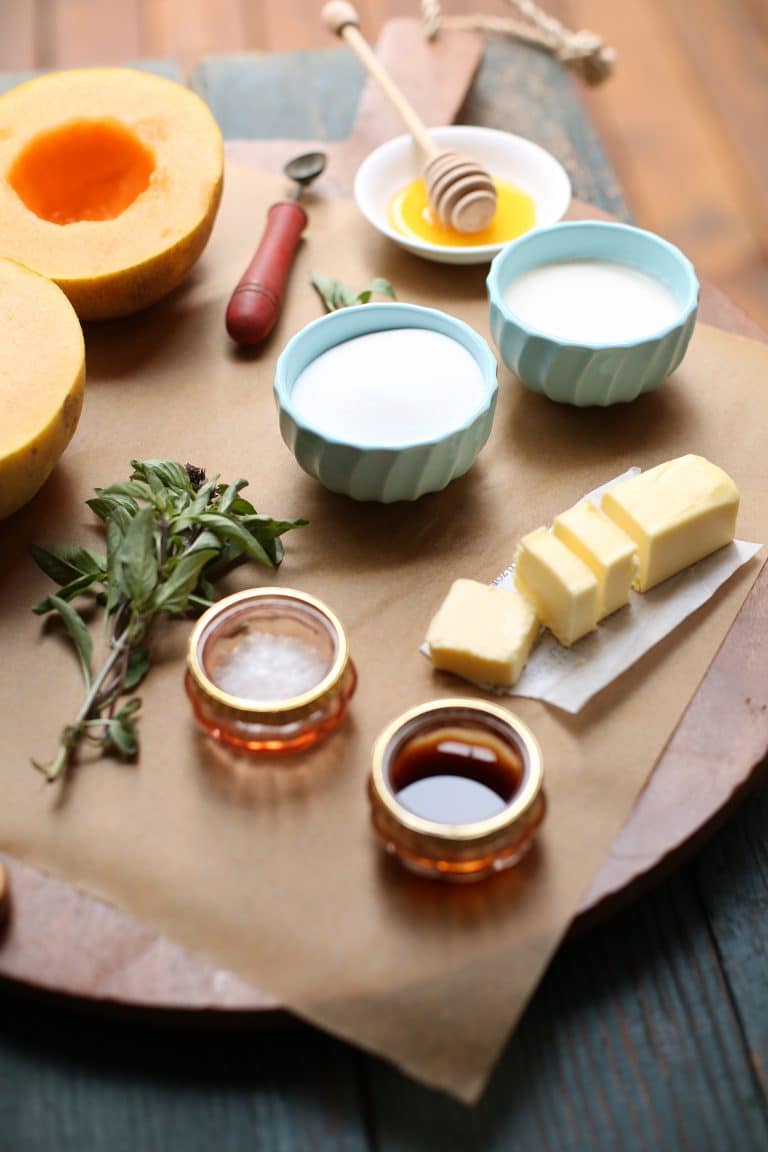 The most exciting thing that's happened around here lately is I put horseradish dressing on my salad, mistaking it for ranch.
About three bites in my eyes about popped out of my head and onto the plate 🙂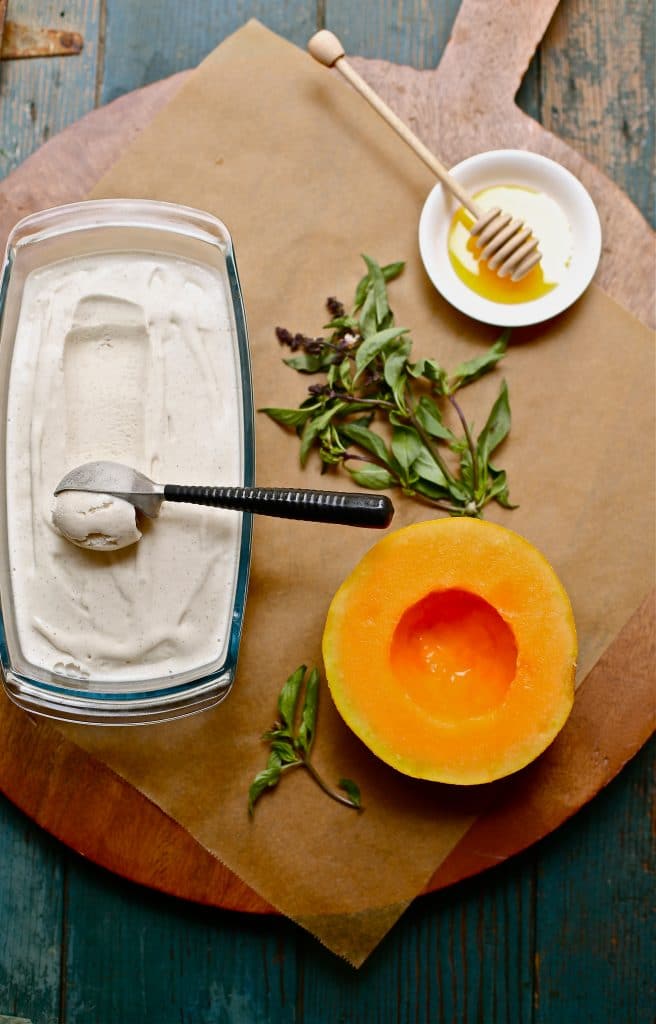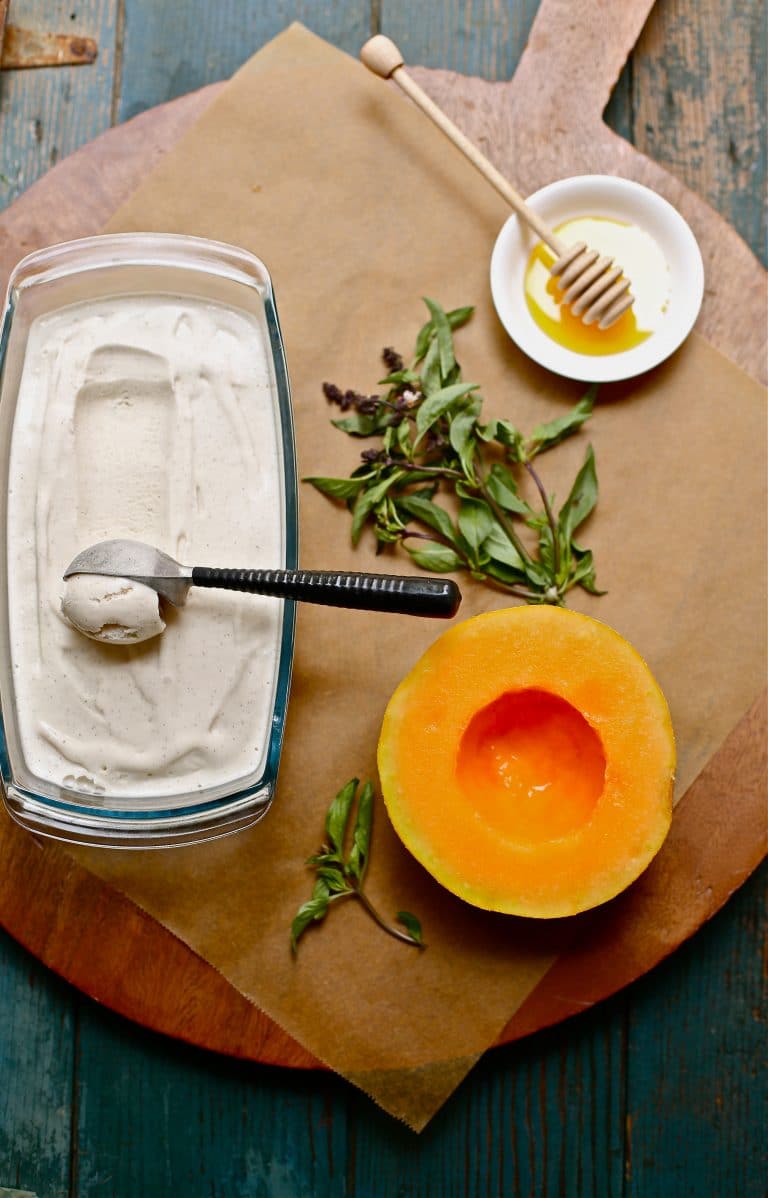 Other than that, I've been eating peaches and nectarines from the Farmer's Market that taste like perfume, and drizzling orange blossom honey in my nightly mug of sweet rose tea.
How about you?
I hope you're out there having a little fun.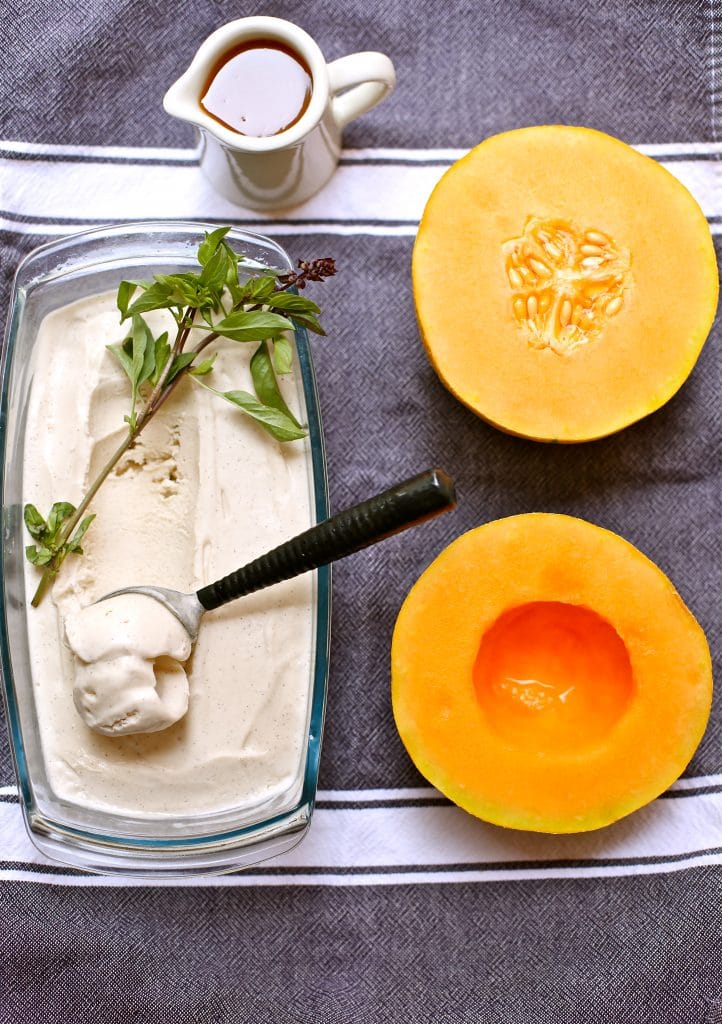 This Melon with Ice Cream and Caramel Sauce is an old-timey favorite.
It was a summertime delicacy of my best friend's family when I was a kid.
They were from Iowa, and from what I remember, it was traditional there.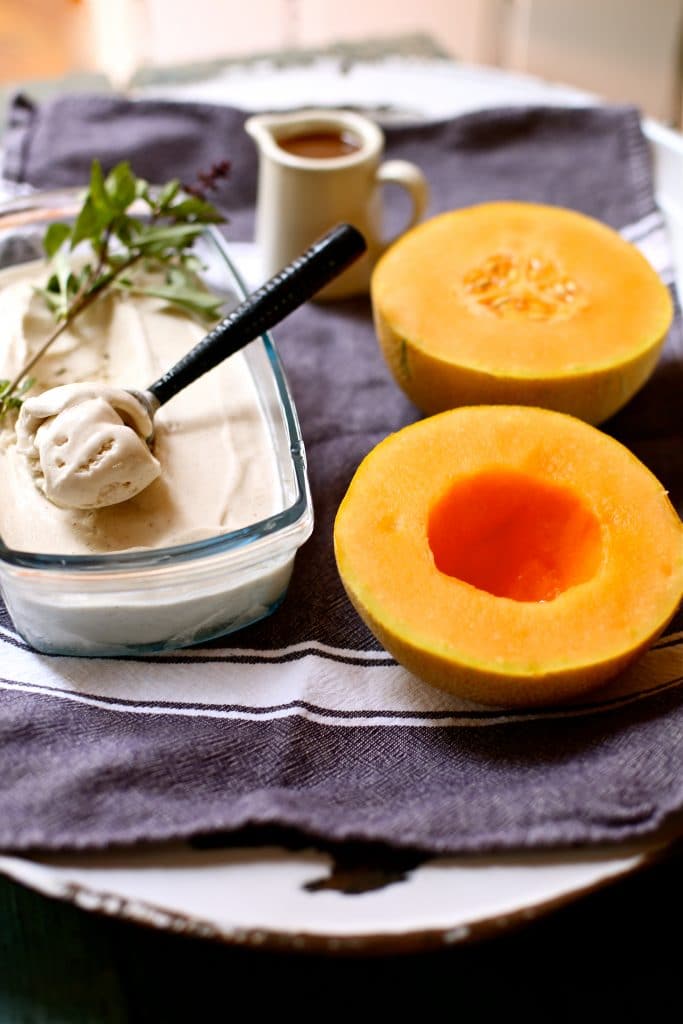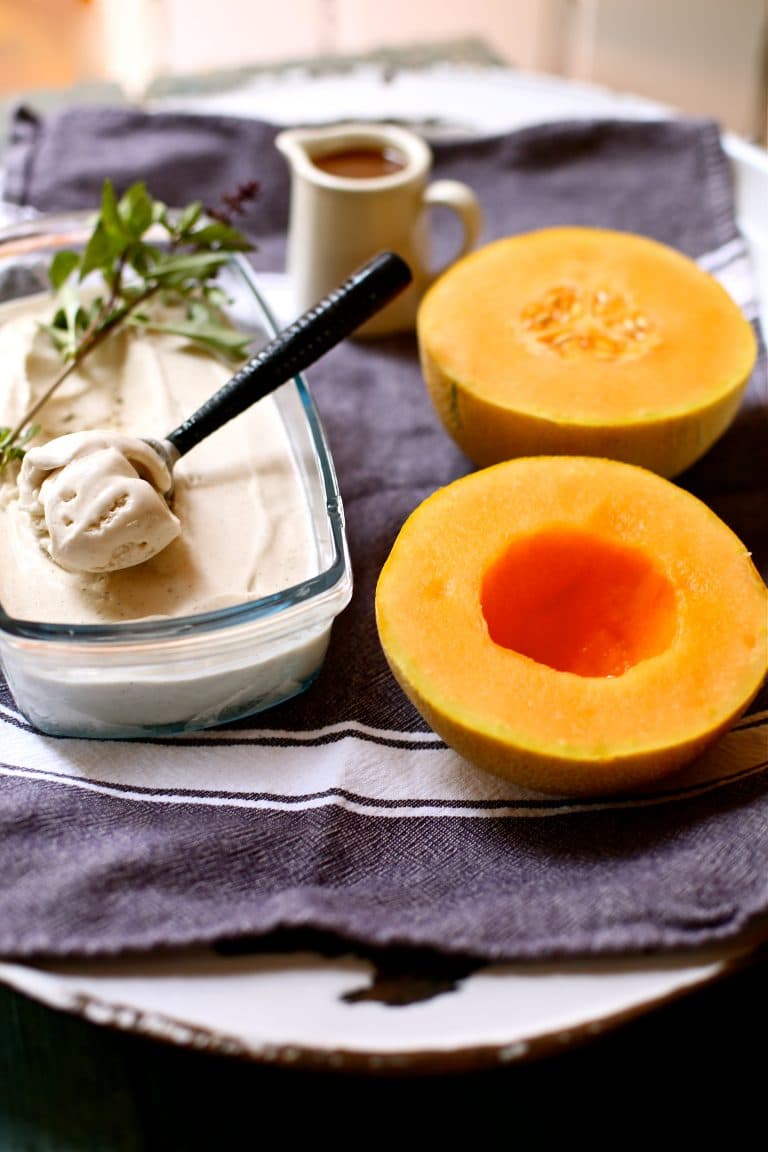 The caramel sauce is my contribution to this non-recipe, because how can that be bad?
And hey, if you don't have time, buy a best-quality bottled caramel sauce, dulce de leche or local honey to drizzle on top—any of them would be delicious.
What's amazing and obvious is the melon comes with its own perfect little bowl—when you remove the seeds of course—making way for a cold scoop of vanilla ice cream and the dreamy sauce.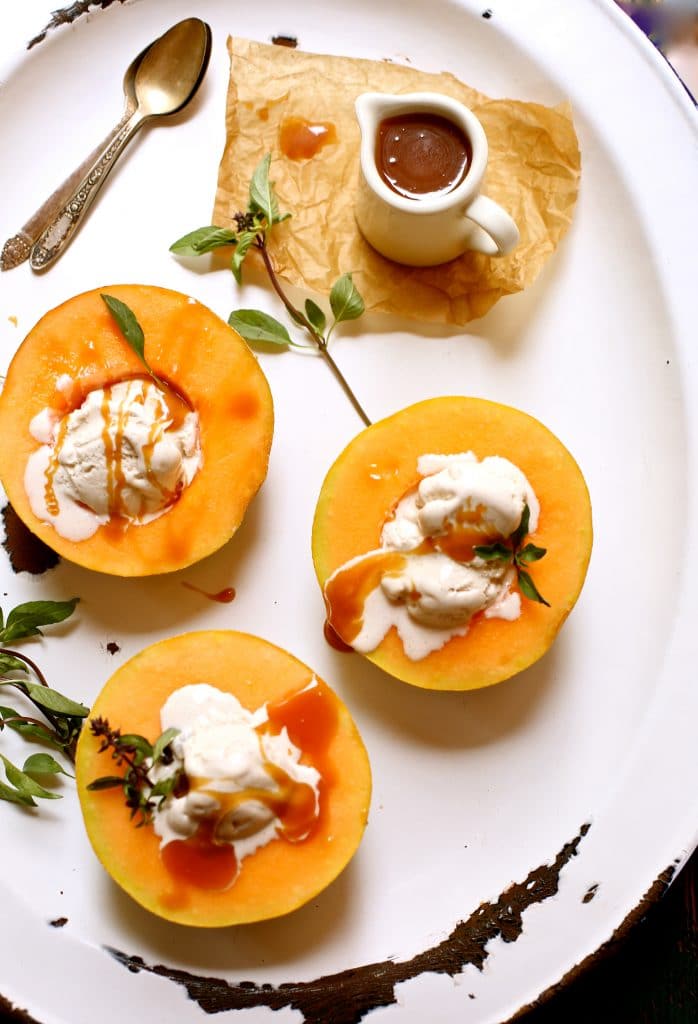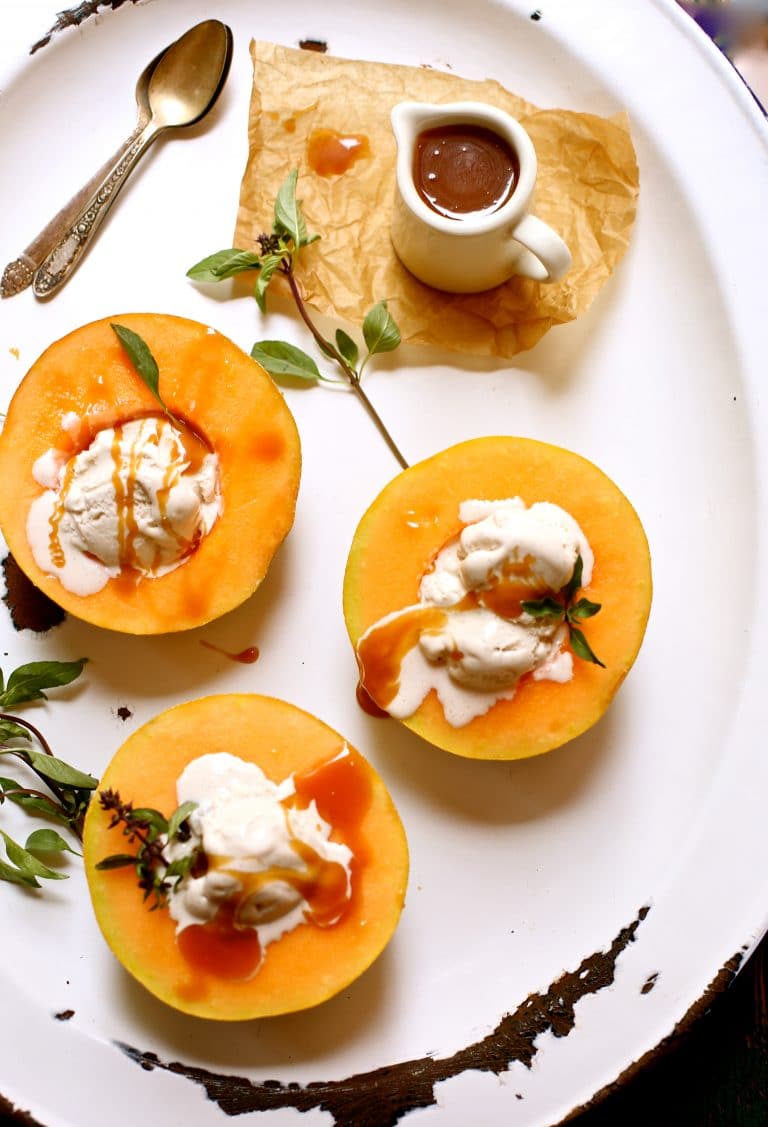 Bring these outside on a big platter with some spoons and wait for the compliments to roll in.
The best news?
There's still plenty of summer left to enjoy this refreshing treat, and make it a tradition of your own.
🙂
Here's another summertime recipe: Roasted Nectarines with Caramel Sauce
HOVER OVER IMAGE TO PIN THIS RECIPE FOR LATER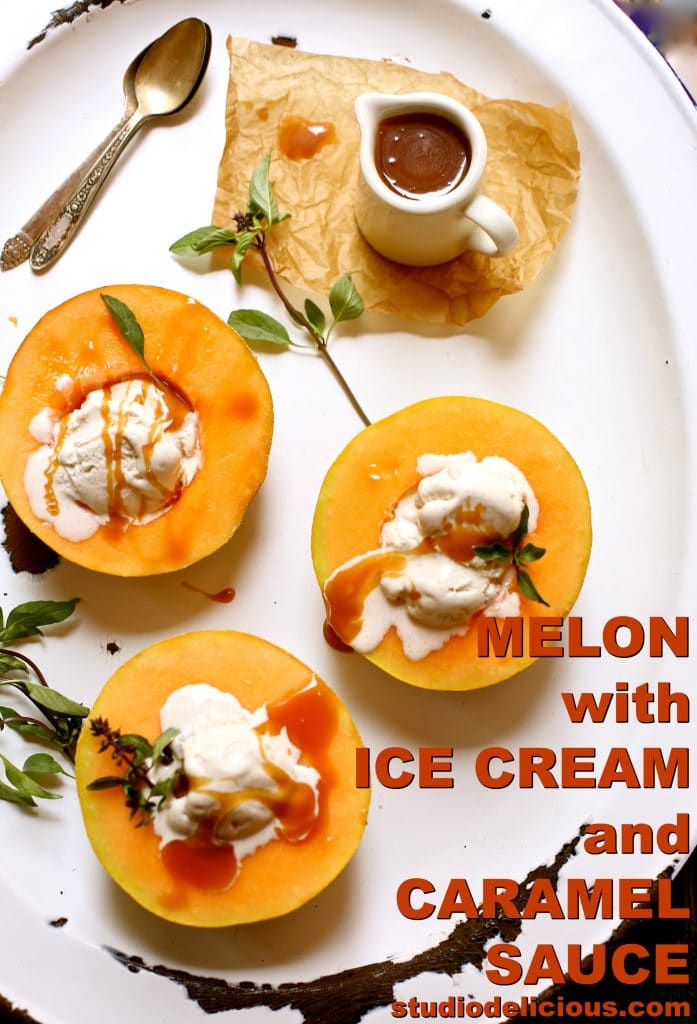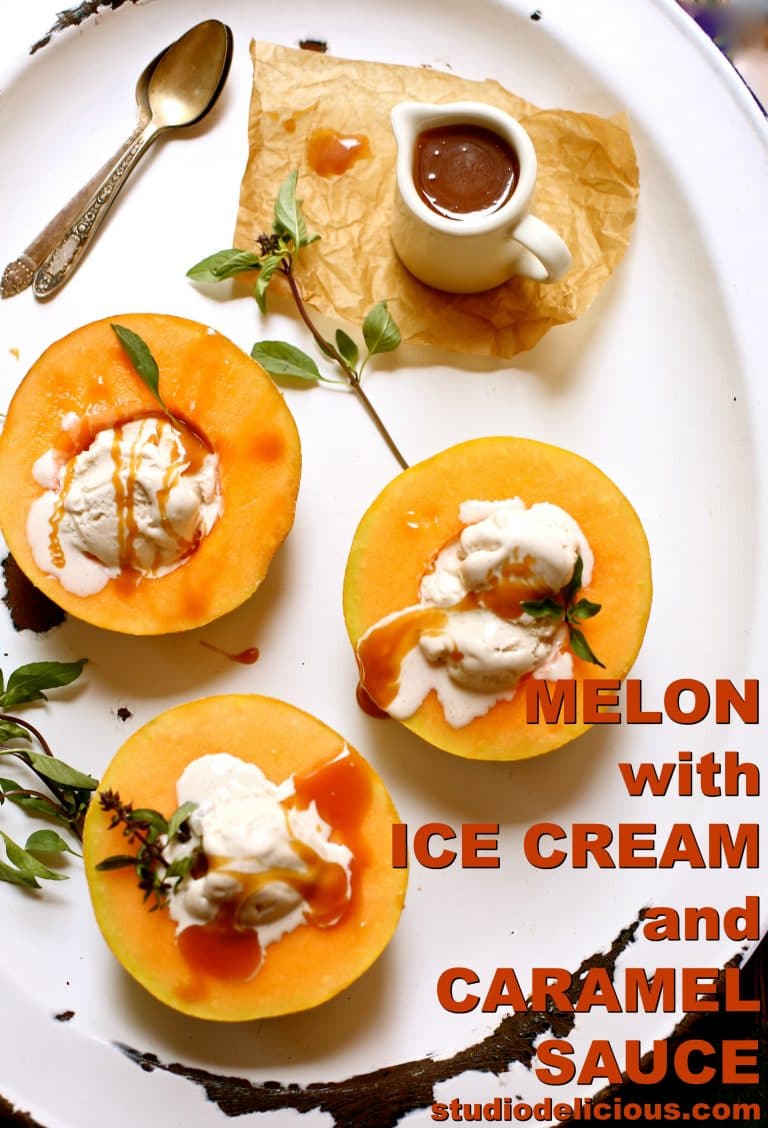 Ingredients
Serves 4

2

medium sized melons

cantelope

4

scoops vanilla ice cream

Caramel Sauce

recipe below

Fresh basil

optional

FOR THE CARAMEL SAUCE:

adapted from Martha Stewart

2

tablespoons

honey

2

tablespoons

water

1/2

cup

sugar

1/2

cup

heavy cream

2

tablespoons

cold

unsalted butter

1/4

teaspoon

course salt

1/2

teaspoon

pure vanilla extract
Instructions
PREPARE THE MELONS:

Cut each melon in half and remove seeds with a spoon

Place a scoop of vanilla ice cream in the center of each melon half

Spoon caramel sauce over and garnish with fresh basil if desired.

PREPARE THE CARAMEL SAUCE:

In a medium sized non-stick saucepan, combine honey, water, sugar and swirl on medium high heat until dissolved.

Continue cooking on medium heat to bring the mixture to a boil, and continue cooking, occasionally stirring with a wooden spoon until deep golden brown, about 5-6 minutes.

Remove from heat and whisk in the cream, butter, salt and vanilla (don't worry, it will splatter) and continue whisking until combined.

Cool in the refrigerator until ready to use.
SOURCE: STUDIO DELICIOUS