These Festive Party Olives are a great addition to any holiday gathering.  They are perfect with a cold adult beverage and everybody loves them.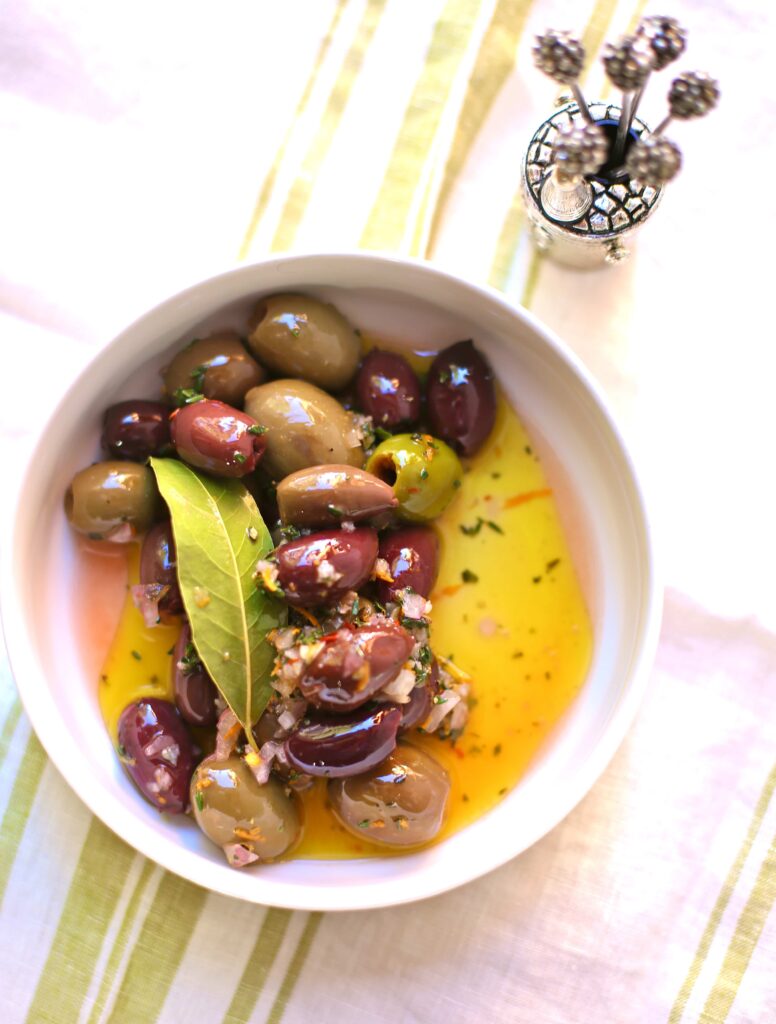 I was eating dinner on the patio with friends on a balmy evening in New Orleans when someone asked where I grew up and if I could sing the official state song.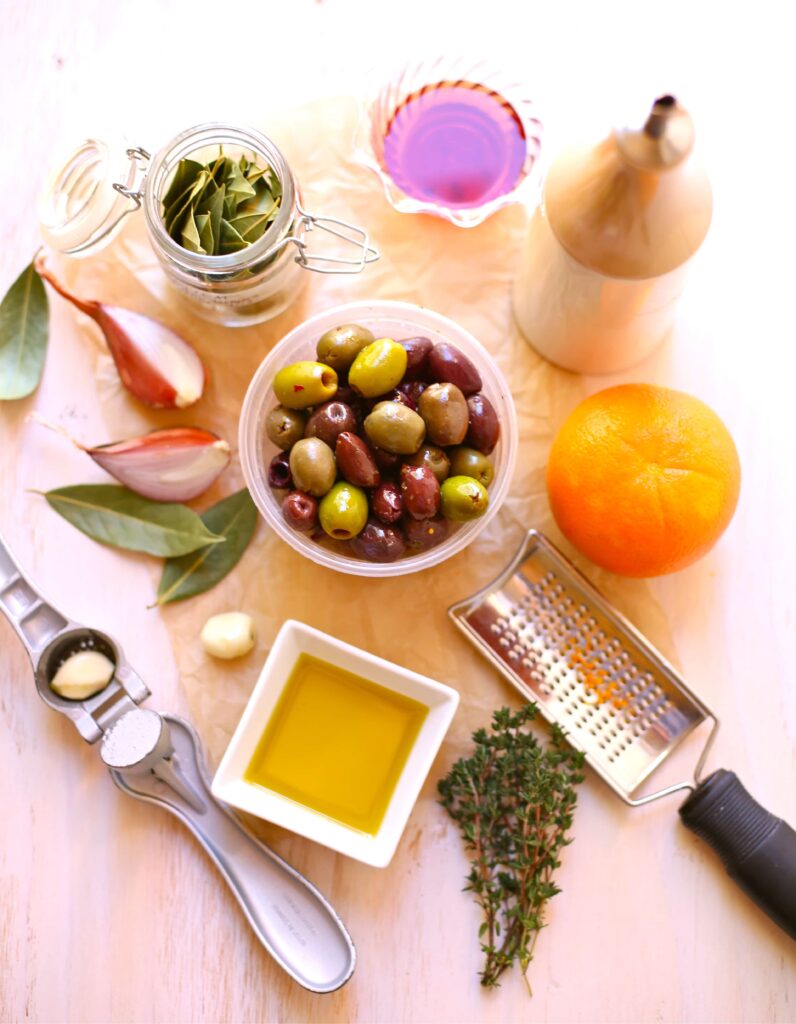 It's not every day one is asked to sing "Home Means Nevada" in public, and I figured this random request was pretty tame for New Orleans, so I was game.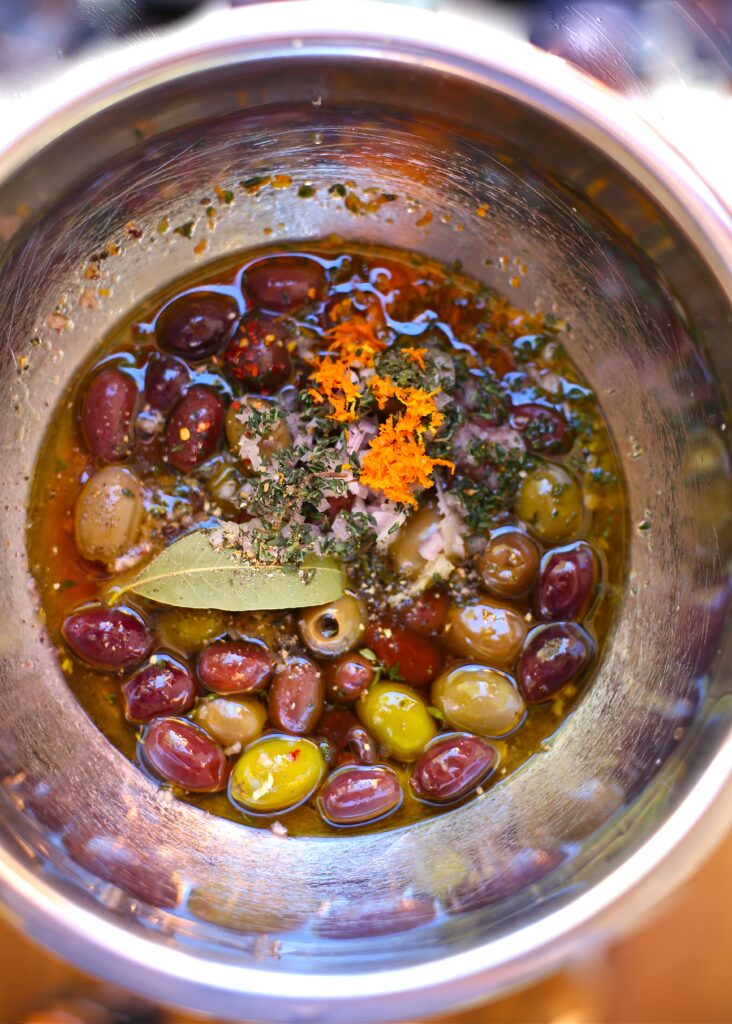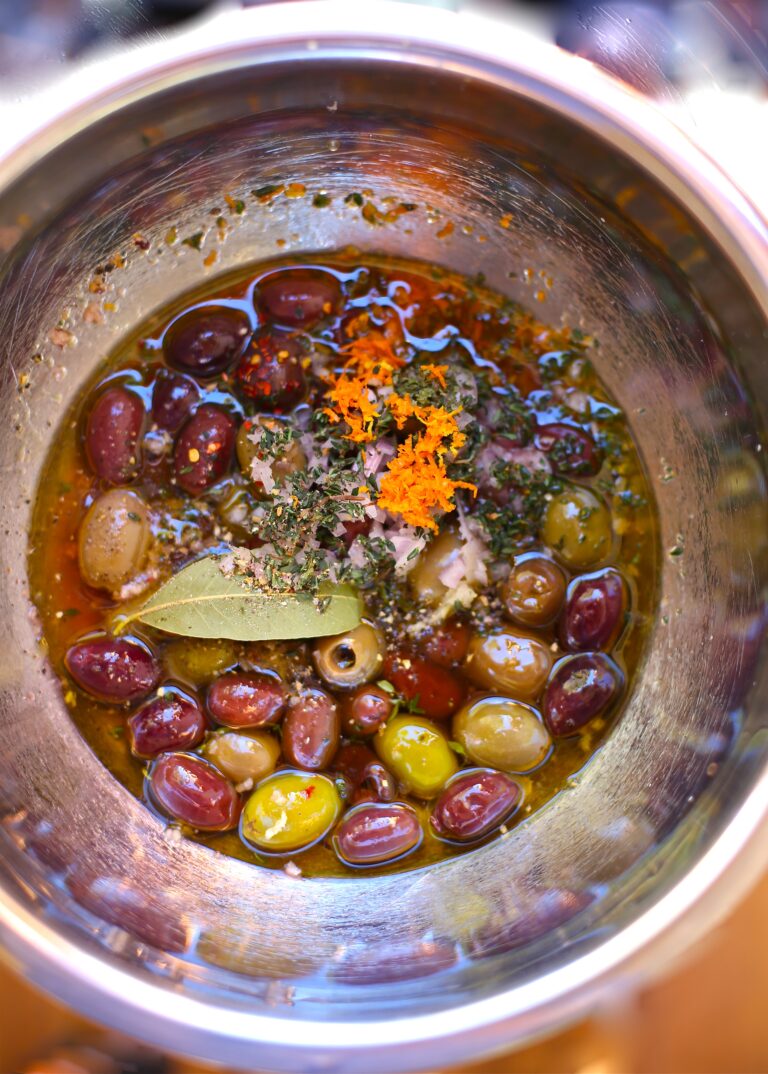 This wasn't about my singing skills as much as a dare—a sort of test if I could remember the words from back in the fourth grade.
I remember feeling so proud when the kids in our little classroom sang it extra loud every Monday morning while our teacher Mrs. Schultz smiled and nodded approvingly.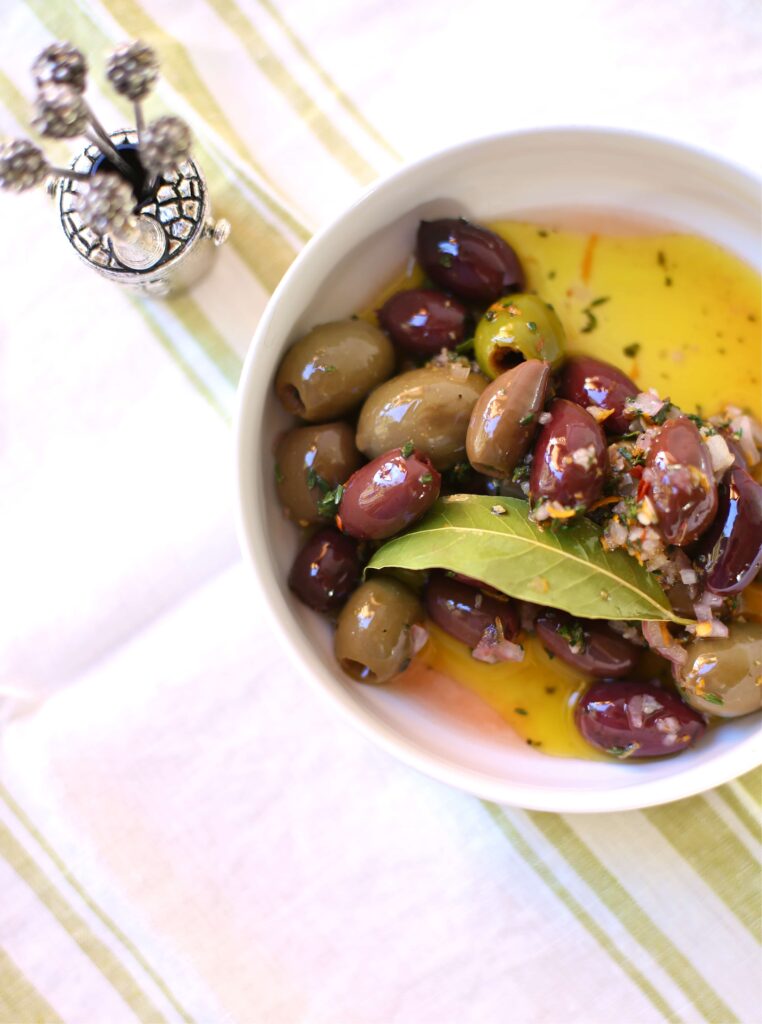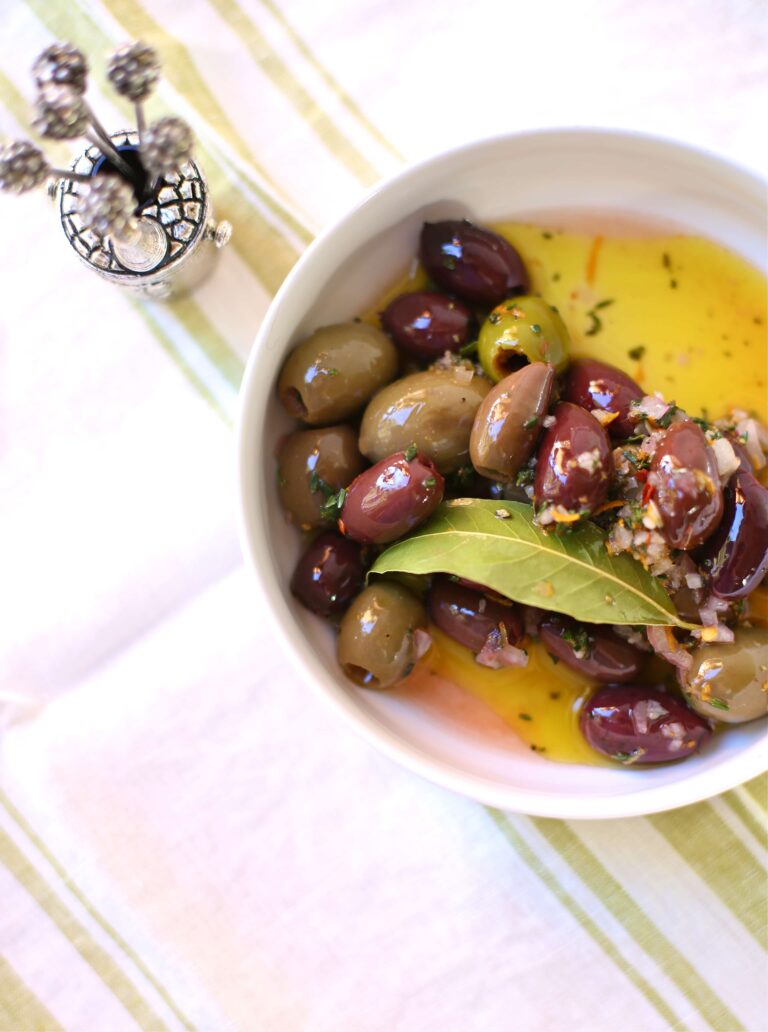 My sloppy version that night in New Orleans was met with wild approval and clapping, even a loud "woot woot."
Thankfully, hardly anyone else was in the restaurant.
My singing voice is really, really terrible, but apparently this is what makes it fun for those lucky enough to experience it 🙂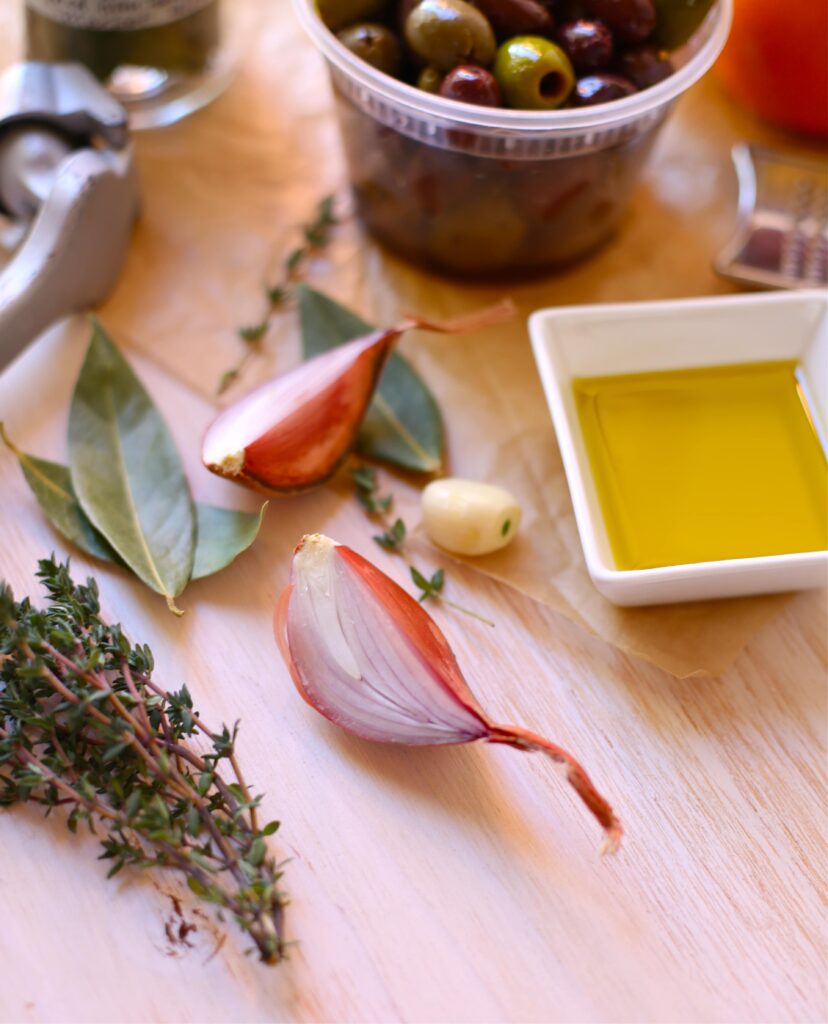 TELL US HOW TO MAKE FESTIVE PARTY OLIVES!
As we roll into the holidays, I'm always on the lookout for easy stuff that looks and tastes fabulous.
Festive Party Olives work every single time and are straight-up cocktail hour food.
These are the perfect little nibble and look kinda classy in a simple way, don't you think?

WHAT ARE THE KEY INGREDIENTS IN FESTIVE PARTY OLIVES? 
This is totally a trick question 🙂
Small Manzanella and Kalamata olives, pits removed
Freshly minced garlic
Good quality olive oil and red wine vinegar
Fresh orange zest
Minced shallots
Fresh thyme and other seasonings
There's nothing more to this than tossing the ingredients together and letting them marinate for a bit before serving with ice cold glasses of whatever you'd like to drink.
Some salted cashews might be nice.
Don't forget the thick-cut salted potato chips served in little silver bowls.
You can make this ahead of time too!  Just bring the mixture to room temperature before serving.
PIN THIS RECIPE FOR LATER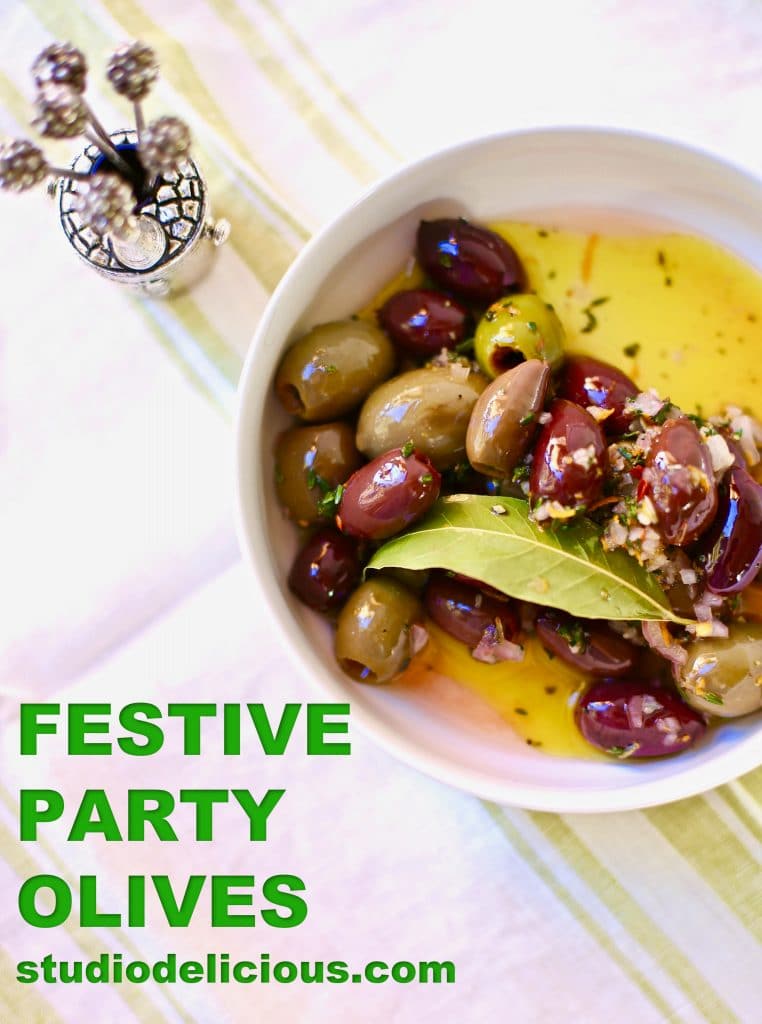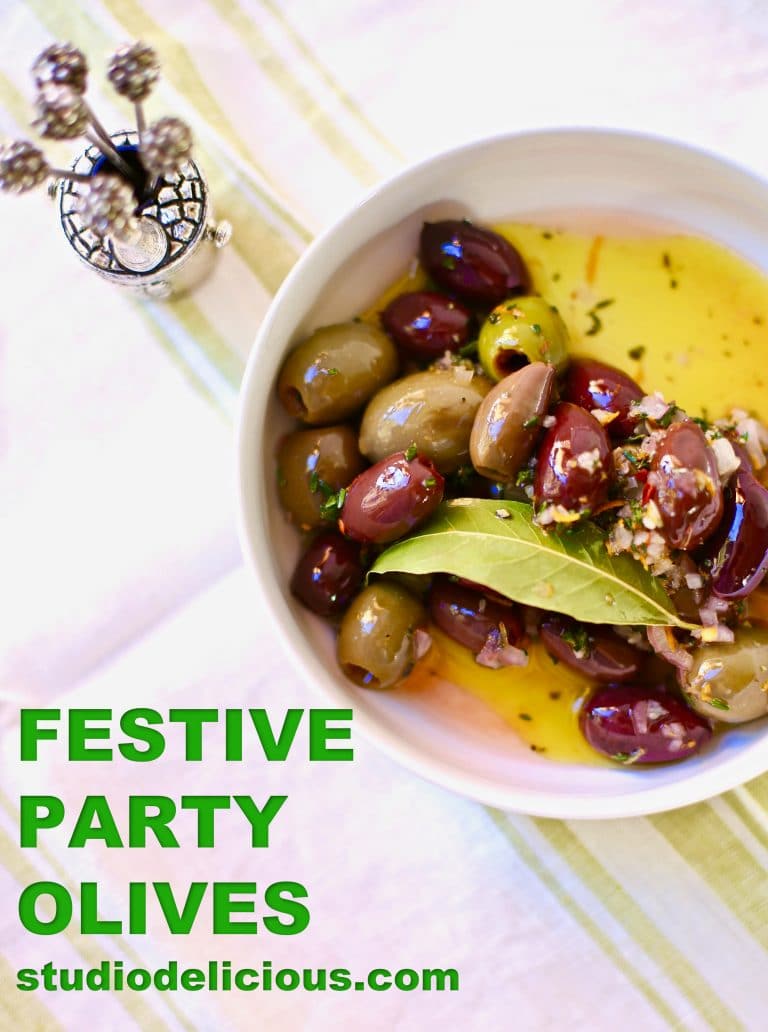 Ingredients
Makes 1 1/2 cups

1 1/2

cups

small green olives like manzanella

pits removed. I used a combo of these and small pitted kalamata olives.

2

cloves

of garlic

peeled and minced

1/3

cup

red wine vinegar

1/2

cup

olive oil

1/4

teaspoon

red pepper flakes

2

tablespoons

finely minced shallots

2

teaspoons

fresh minced thyme

2

teaspoons

fresh grated orange zest

1/4

teaspoon

dried oregano

1

bay leaf

Fresh ground pepper

a few big turns, and I use lemon pepper
Instructions
ASSEMBLE THE INGREDIENTS

Combine all the ingredients in a medium sized bowl, cover, and set aside to marinate at room temperature for several hours to allow the flavors to meld together, stirring occasionally.

Store in the fridge, these will keep for several weeks. Stir everything together before serving.
Source:  Studio Delicious, adapted from Hay Day Country Market Cookbook