One of my personal goals is to make satisfying salty and sweet treats at any opportunity, and shove them in my mouth.
There it is, folks.  That's all you need to know about me.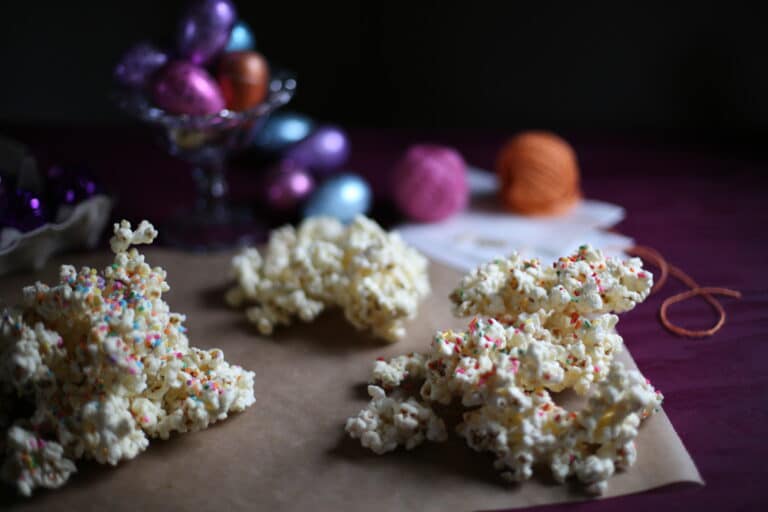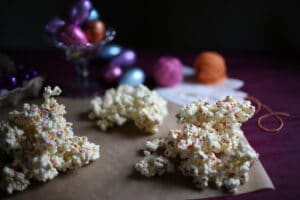 I love salty and sweet combinations.  This means peanuts and M&M's or anything made with salted caramel.  Hot popcorn with a side of milk chocolate raisins is mandatory at the movies.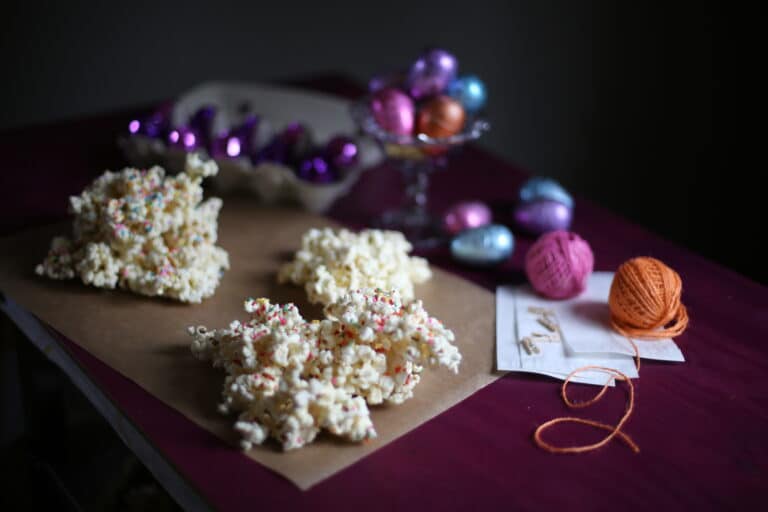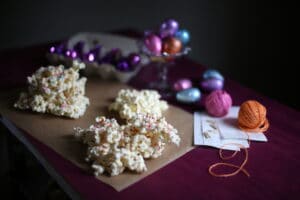 What follows isn't really a recipe.  It's too easy to be called that.  The results are delicious and really deliver on the salty sweet balance.
Start by buying a couple of bars of good quality white chocolate.
Pop the corn the old-fashioned way, on the stove, with a neutral oil like sunflower.
Melt the chocolate, and pour it gracefully over the fluffy hot kernels, tossing the warm chocolate around like dressing on a salad.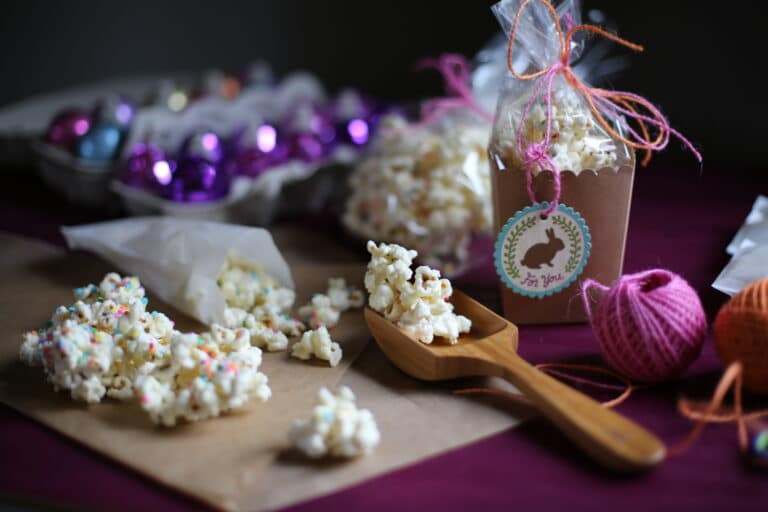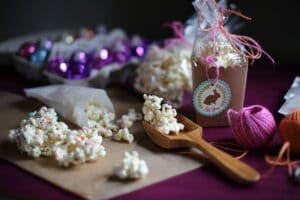 Your biggest decision now is sprinkles, or none.
Let the mixture cool, then start eating.  Since it would be wrong to eat the whole tray yourself, bag some up for your friends, and keep some on hand for later.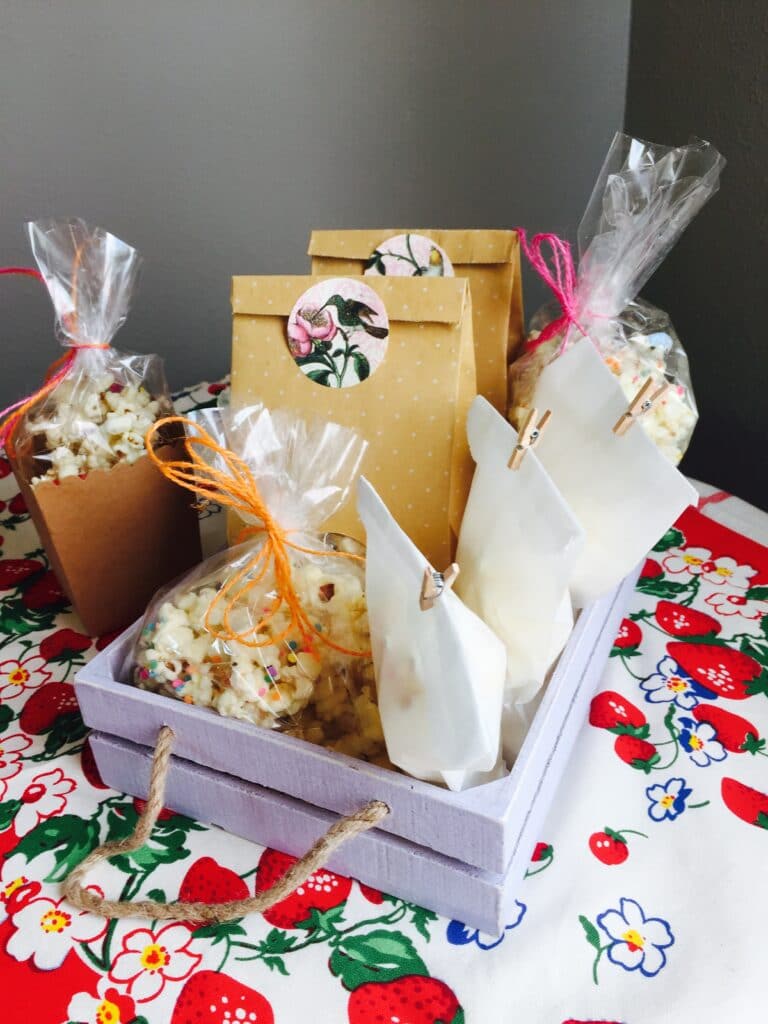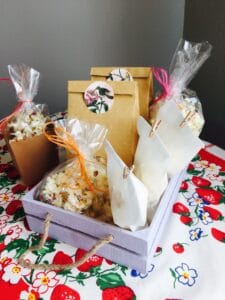 You can use this as a nice little parting gift for house guests, as a party favor, or even served in a pretty bowl at your next cocktail party.
This is a fun and easy idea to have in your back pocket, that tastes delicious, is pretty to look at, and super easy to put together.
Method:
3 tablespoons neutral oil heated in a 4 quart pot with a lid
1/2 cup of organic yellow popcorn kernels
1 teaspoon of sea salt
heat  all of the above in the 4 quart pot with the lid on over medium heat, shaking the pan occasionally to make sure the kernels don't burn.
When the popping sounds stops for about 10 seconds, take the popcorn off the heat and place the kernels on a half-sheet cookie pan lined with parchment paper.  You should have about 12 cups of popped corn.
Note:  I scoop the popcorn out with a scoop instead of just dumping the whole thing on a sheet pan – that way the un-popped kernels don't get into the final product.
On a double boiler (or use a medium sauce pan and bowl that fits snugly in the sauce pan but that doesn't touch the bottom) melt 10 ounces of white chocolate, stirring often to remove lumps.
When melted, pour in even ribbons over the popcorn, then use your clean hands to gently toss the kernels and the chocolate together to evenly coat.
Wait a few minutes for the whole thing to slightly cool, then add as many sprinkles as you want.  I used multi-colored jimmies and used about 1/3 of a cup.
Place in refrigerator for 15 minutes or so until completely cool.
Break apart with your hands and serve.