These Veggie Cups with Hummus are the perfect bite next time you want a healthy option on the buffet table.  A little crunchy freshness is always welcome and they travel well, too.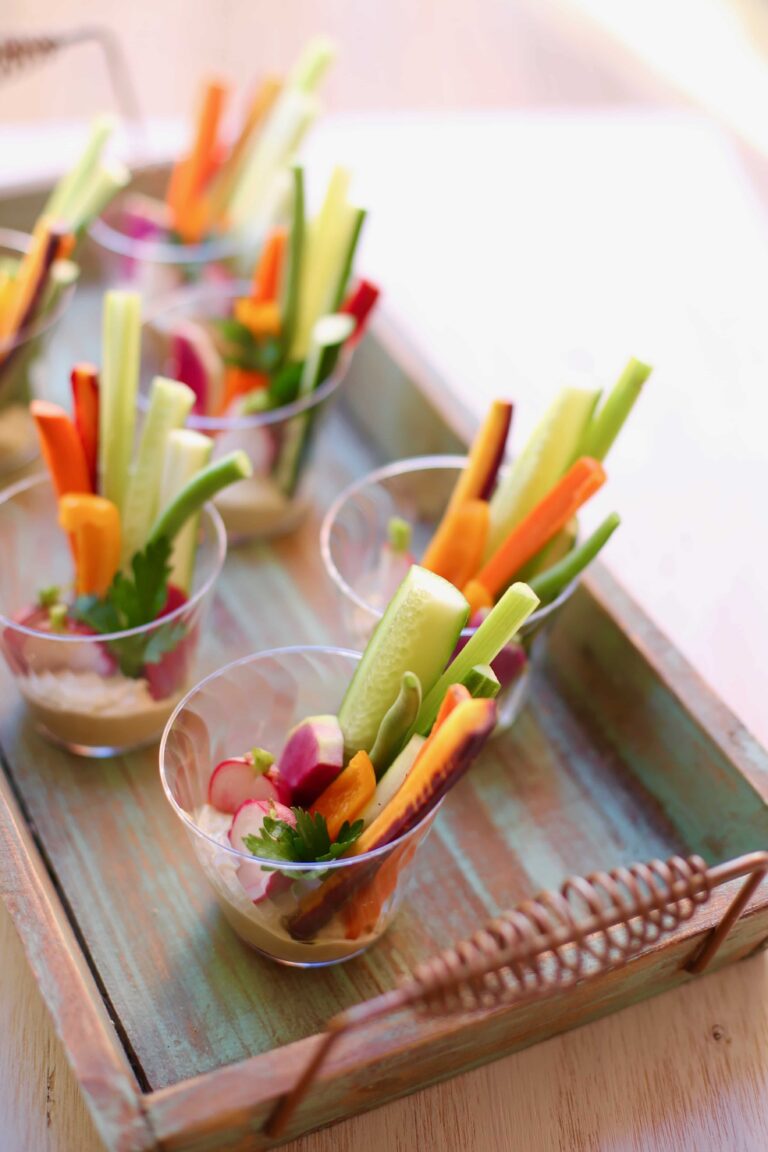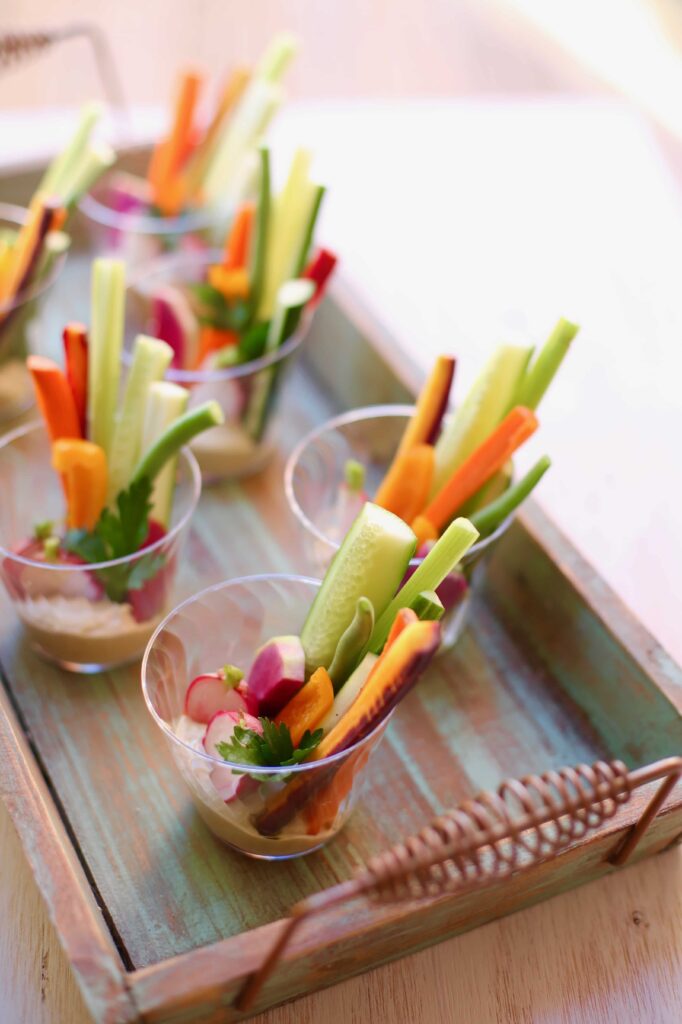 Right about now any old vegetable sounds good.
I've had waaaaaay more than my share of cookies and candy the past few weeks, and there's no end in sight.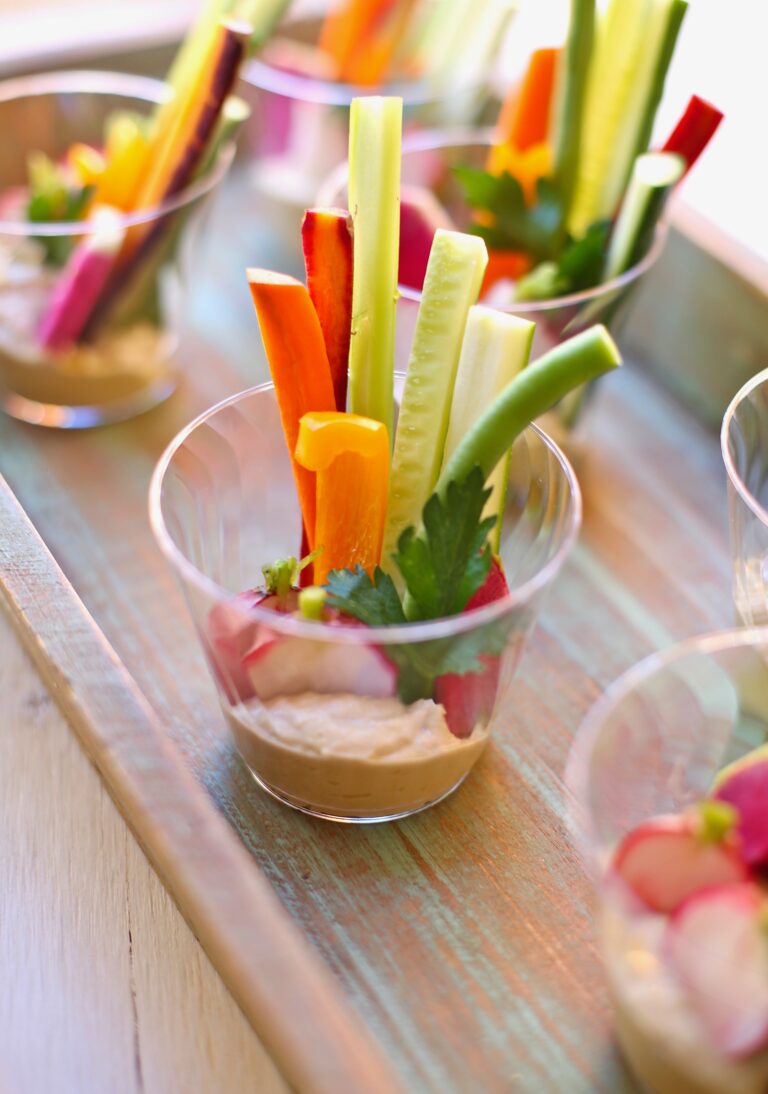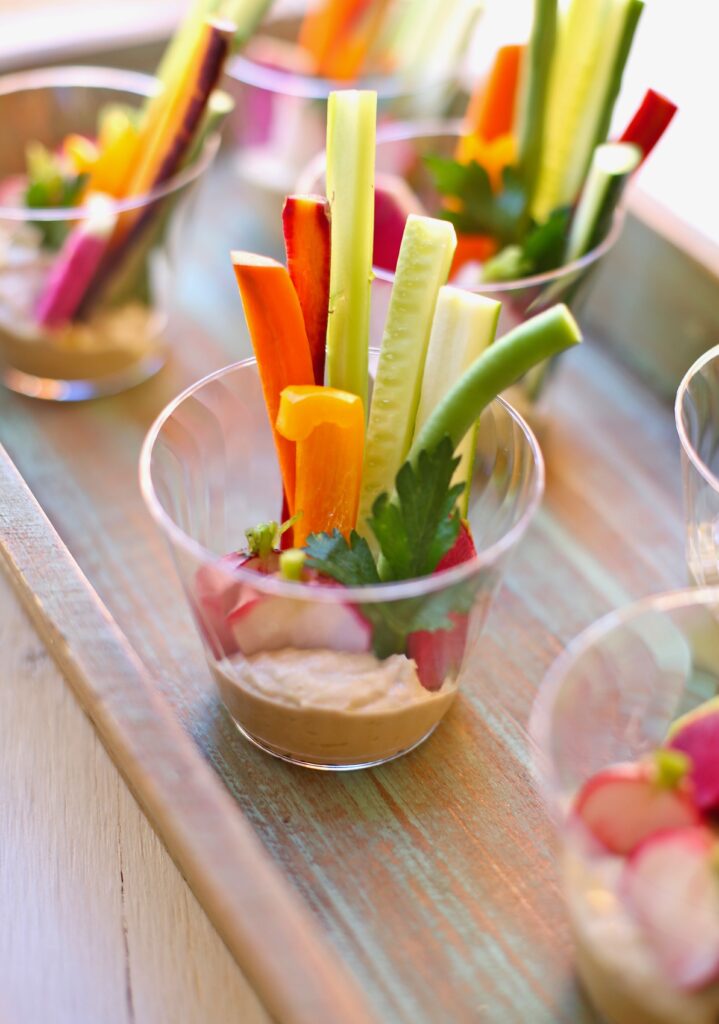 Veggie Cups with Hummus to the rescue 🙂
I would like you to know that I've eaten my weight in milk chocolate chips this year, or more like six months, and that's not good.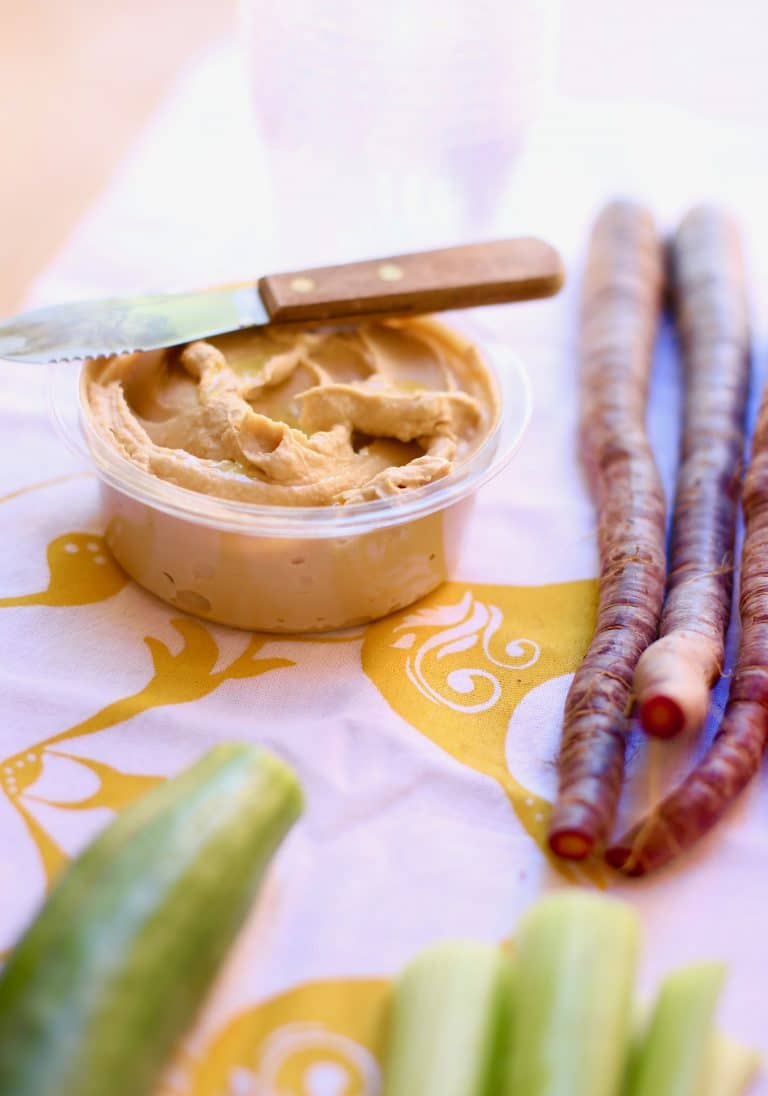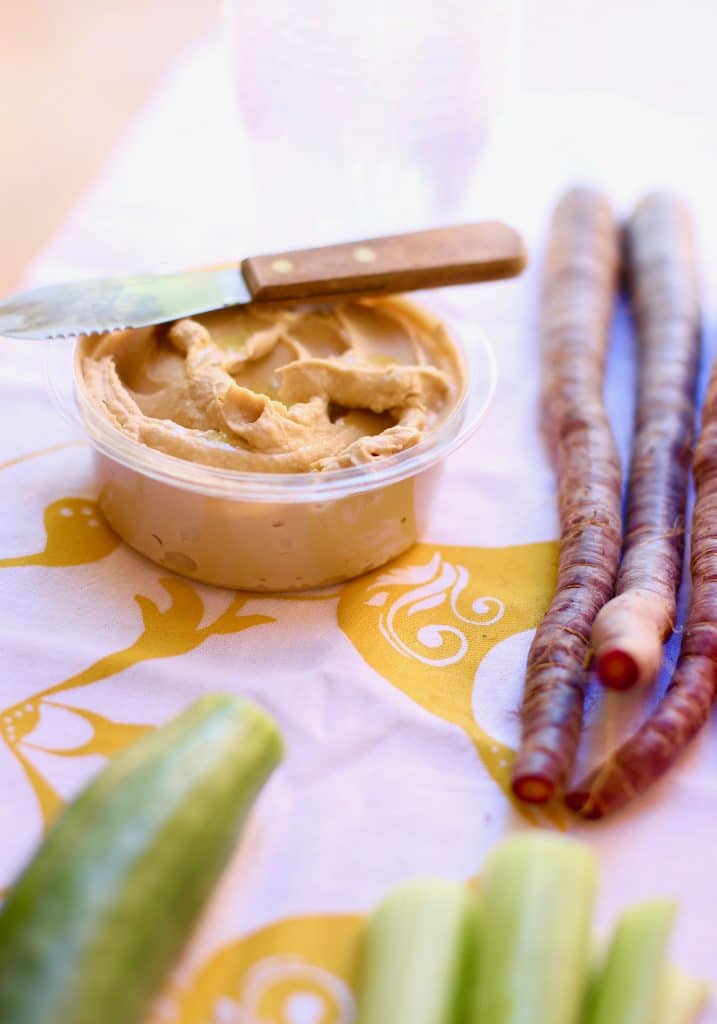 I feel the threat of January and the cold, hard dieting facts coming on.
The voice in the back of my head is saying "eat some Veggie Cups with Hummus, Paige, and do it now."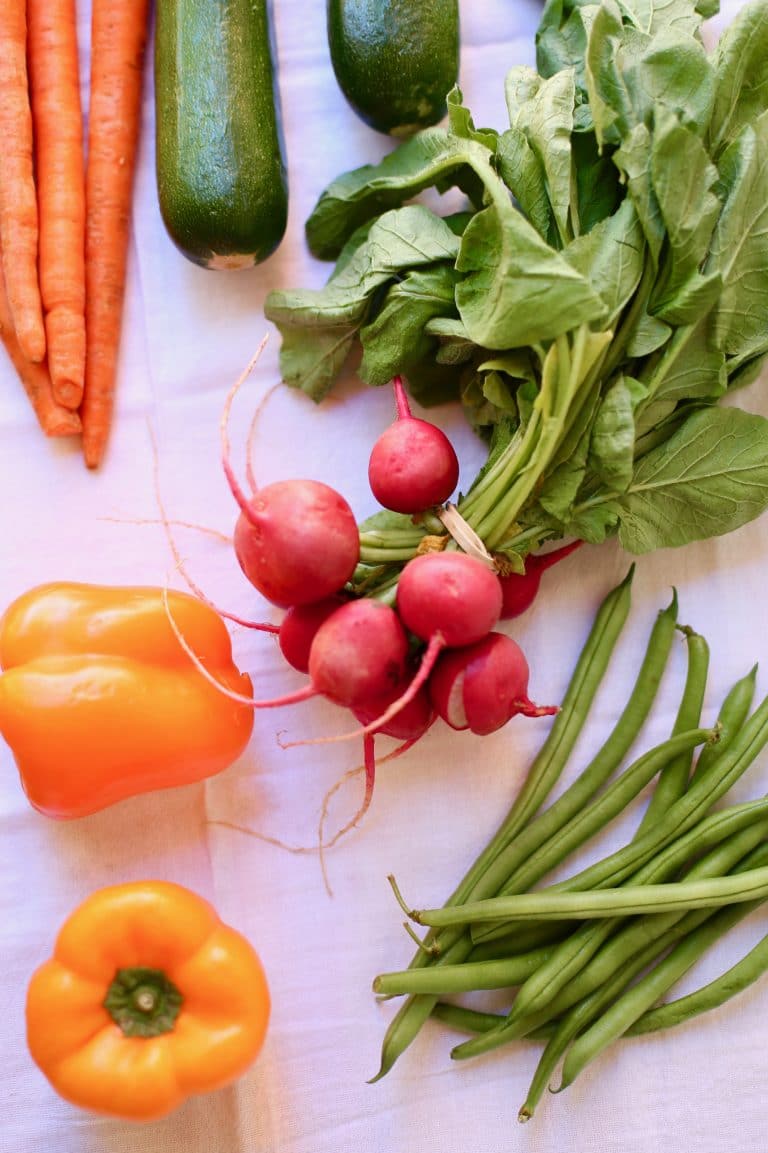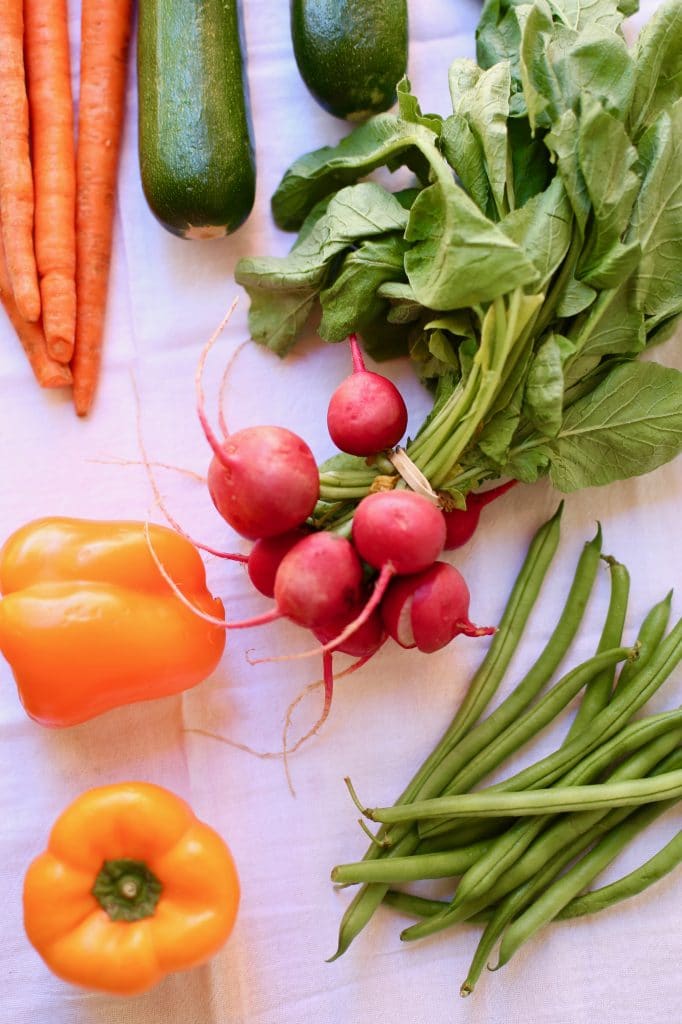 WHY SHOULD YOU MAKE VEGGIE CUPS WITH HUMMUS?
Because they are completely adorable
They are super easy to eat and transport to a party
You can make them in advance
Who doesn't love having their own little cup?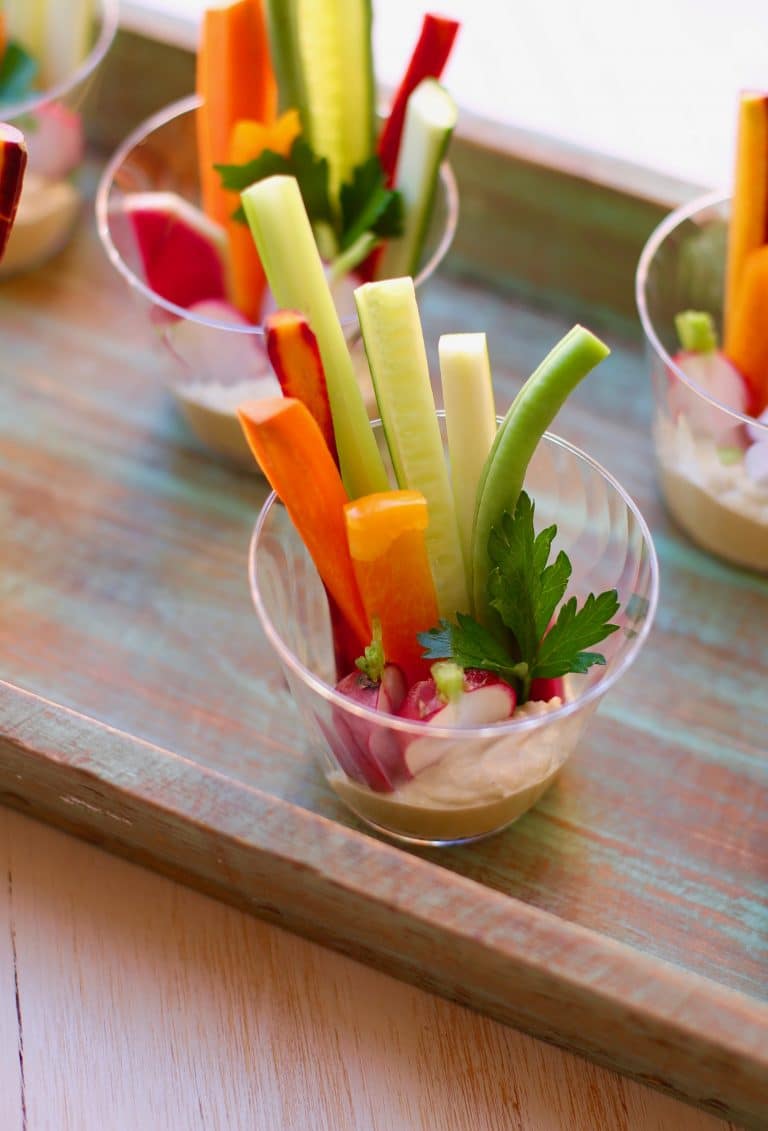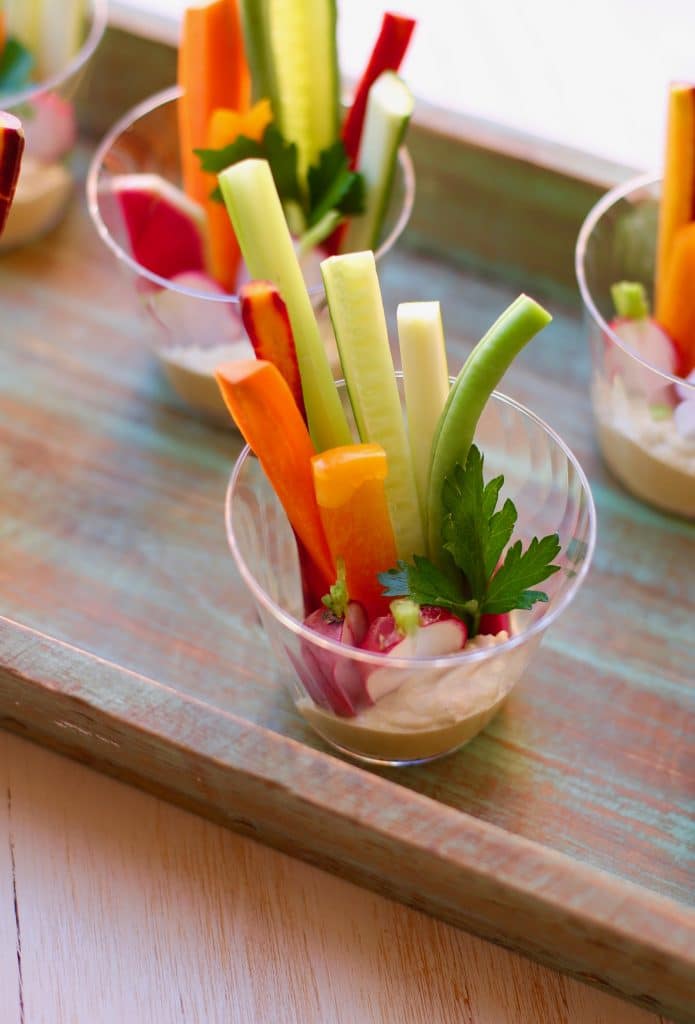 While I'm not sure I invented the Veggie Cups with Hummus idea, I've played around with it a lot for parties and potlucks and this is my spin on it.
HERE'S SOME DETAILS
Use any flavor of hummus you like! My favorite is lemon, drizzled with lemon olive oil.
Find the freshest seasonal, organic vegetables you can find, cut to fit in a small cup
You can easily scale the servings for a small or large crowd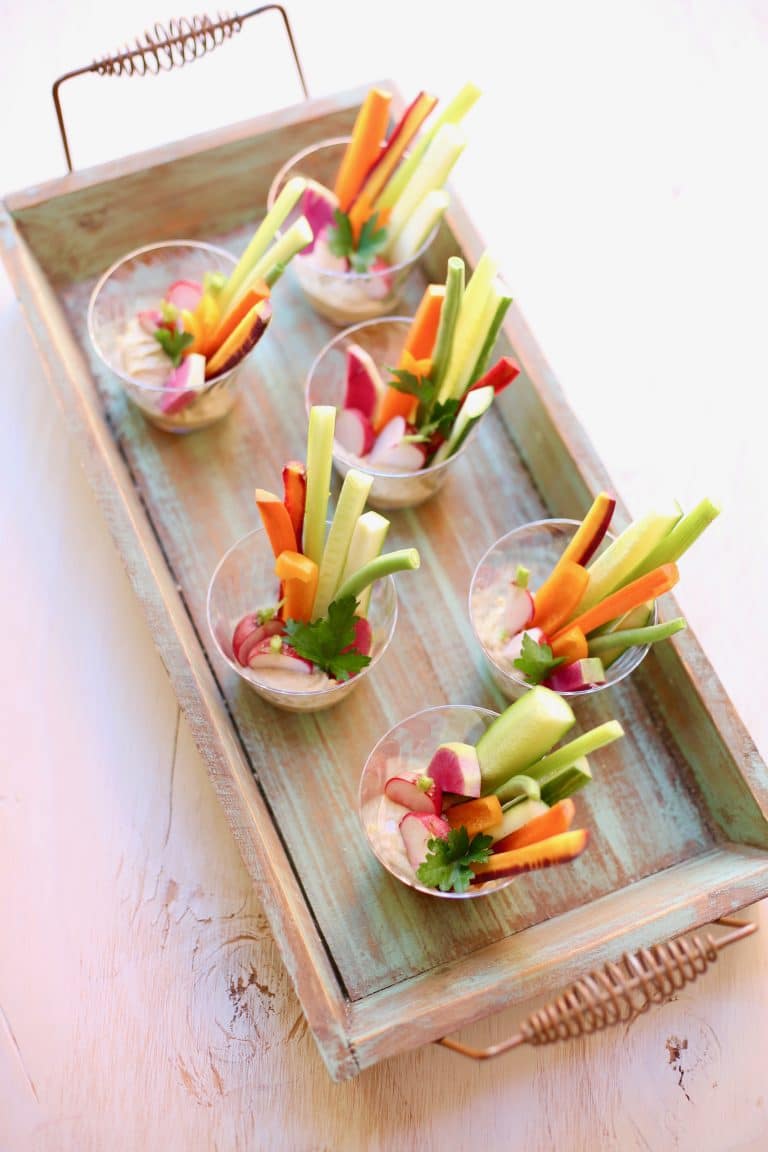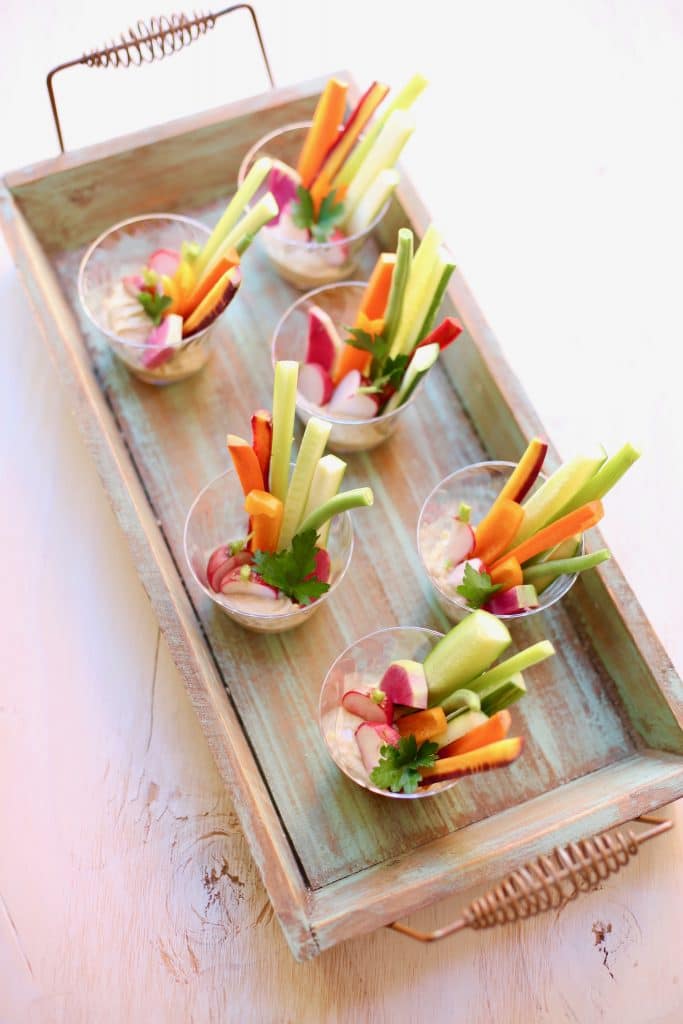 What's SO much fun is everyone gets their own personal cup that's easy to hold.
This is especially handy if you happen to have a drink in your other hand.
If you take a few minutes to beautifully cut your vegetables with a nice, sharp knife, you'll be rewarded with plenty of "oohs" and "ahhs" whenever you serve these.
PIN THIS RECIPE FOR LATER!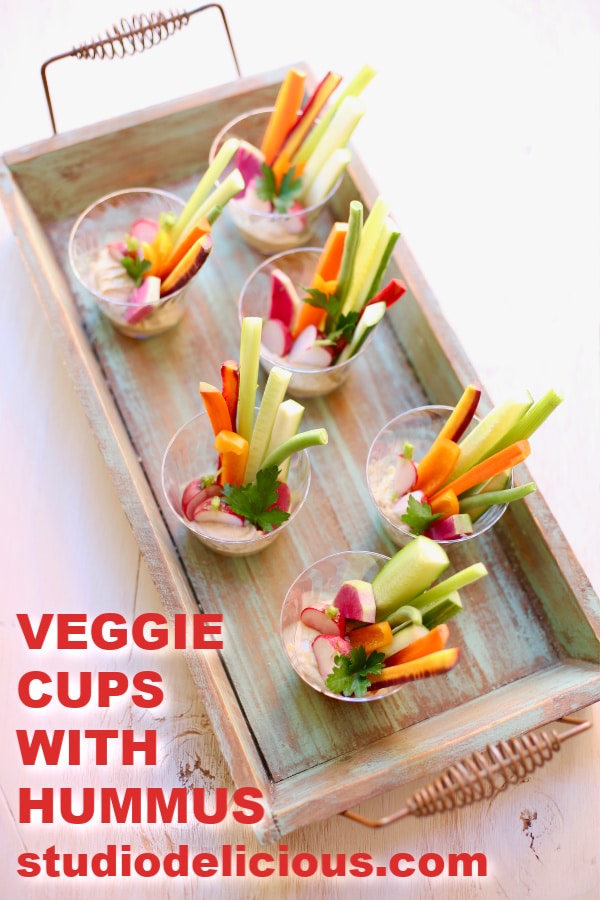 Ingredients
This is a flexible recipe

and you can use any kind of vegetables you want, so feel free to mix and match. I do think cutting your own vegetables with a nice, sharp knife makes the all the difference in a simple presentation like this.

This is s a general guideline for 6 servings

and it can easily be doubled or tripled if needed. I used farmers market quality organic vegetables.

You'll need:

Plastic cups: I used Chinet Cut Crystal plastic cups

9 ounces each. Sometimes this style cup is called an Old Fashioned clear plastic tumbler. Whatever brand you use, just make sure to use a shorter size clear plastic cup that flares wider at the top.

8

ounces

of hummus

plain or any flavor, I use lemon.

2-3

Carrots

peeled and cut in 1/2" batons

2-3

Purple or other heirloom variety carrot

prepared same as above

One bunch radishes

cut in half or quarters if too big

1-2

watermelon radish

cut in small 1/4" rounds

One medium English Cucumber

cut in 1/2" batons

One medium green zucchini

cut in 1/2" batons

2-3

stalks celery

cut in 1/2" batons

6

long green beans

both ends trimmed

1-2

orange bell peppers

1/2" lengthwise slices

Flat leaf

Italian parsley, for serving

Lemon flavored

or regular olive oil, for serving
Instructions
Wash all vegetables, peel and trim as needed. Dry with a clean dish towel before cutting as noted.

The length you cut your vegetables will depend on your plastic cups. For the baton cut vegetables, mine were between 4-5 inches long.

Place 2 rounded tablespoons of hummus in the bottom of each cup.

Place one or two pieces of each kind of vegetable in each cup. I used one piece of the long vegetables and a couple of each radish pieces, otherwise it gets too crowded and messy looking.

Drizzle a 1/2 teaspoon of olive oil over the hummus side of the cup, and top with a leaf or two of flat leaf parsley.

Place the cups on a large platter or tray for serving.
SOURCE: Studio Delicious