These Favorite Chocolate Chip Cookies are among the best I've ever eaten, and that's saying something. They have a deep caramel-like flavor, crispy brown edges and a soft, puffy middle.  This is my go-to recipe for chocolate chip cookies.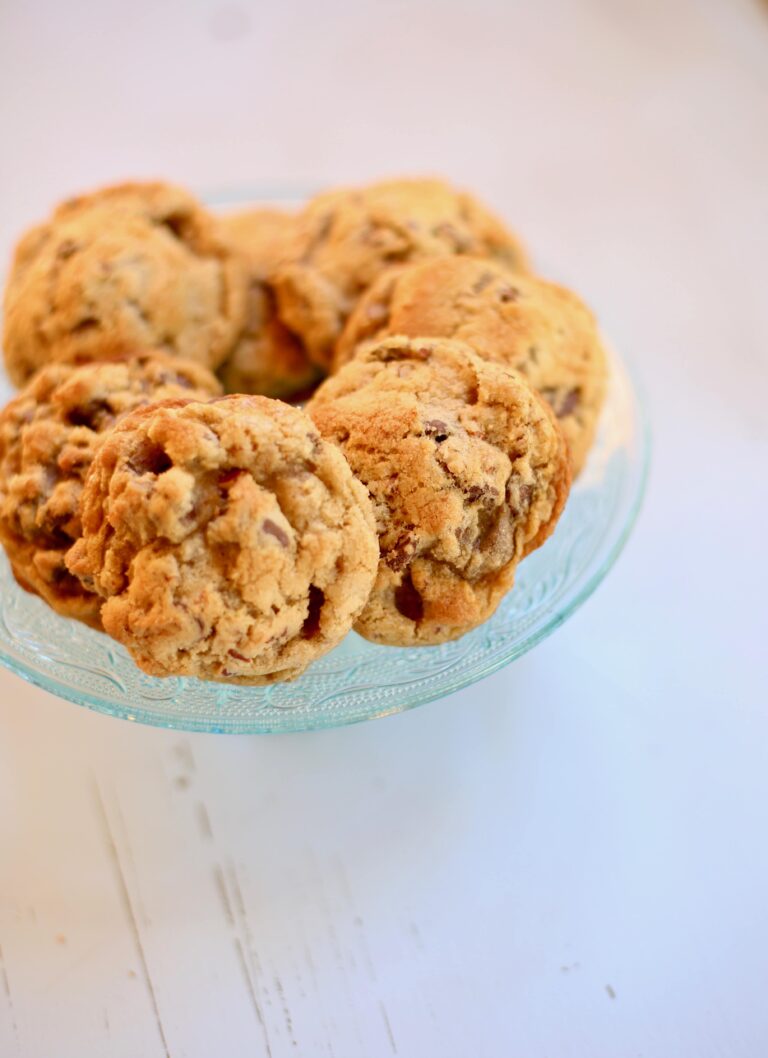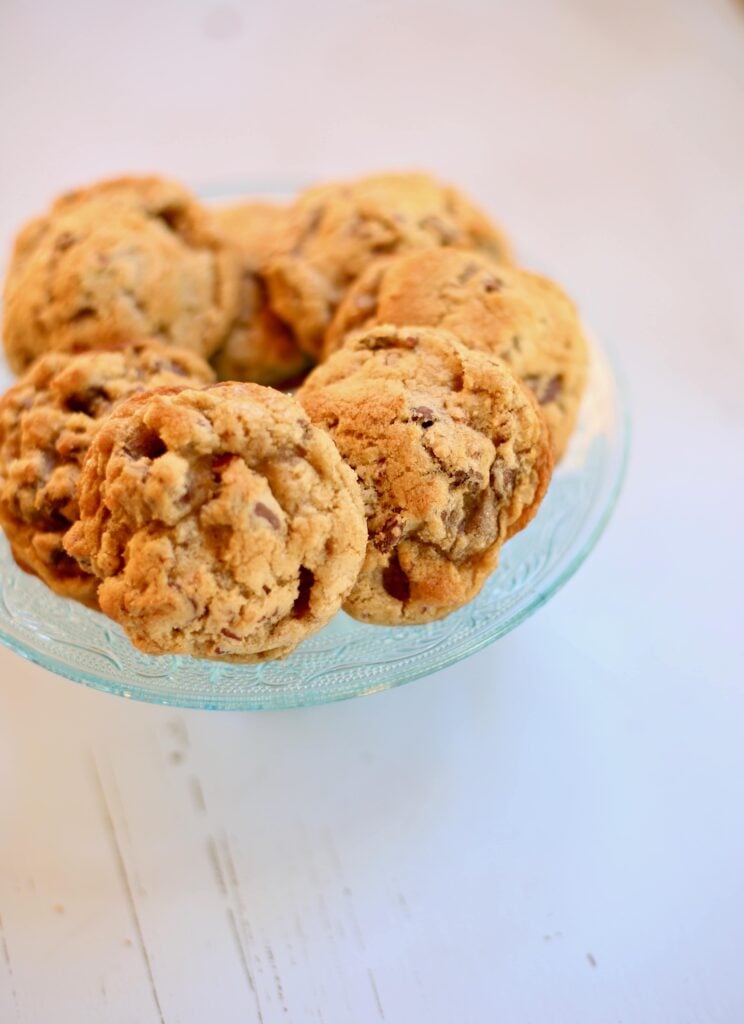 I know, I know.
You've heard it all before.
After all, everyone and their brother has a favorite Chocolate Chip Cookie Recipe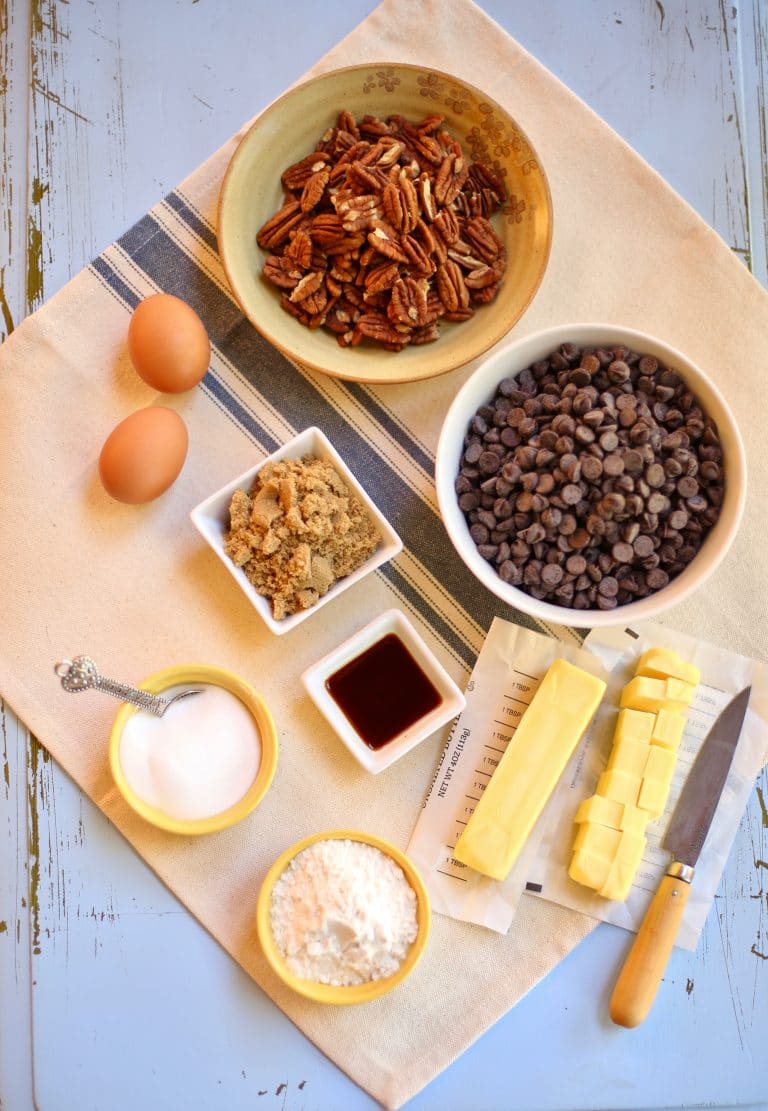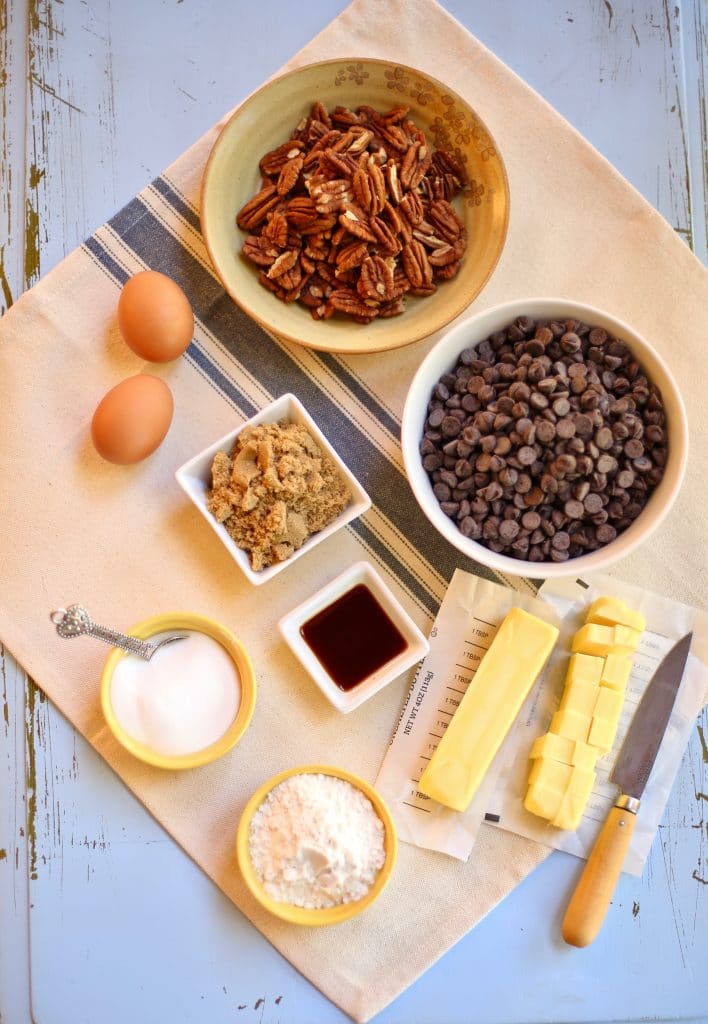 And everyone firmly believes their version is the very best on earth.
Some like their chocolate chip cookies thin and crisp.
Others prefer cakey or chewy.
Nuts or no nuts?  Such a touchy subject 🙂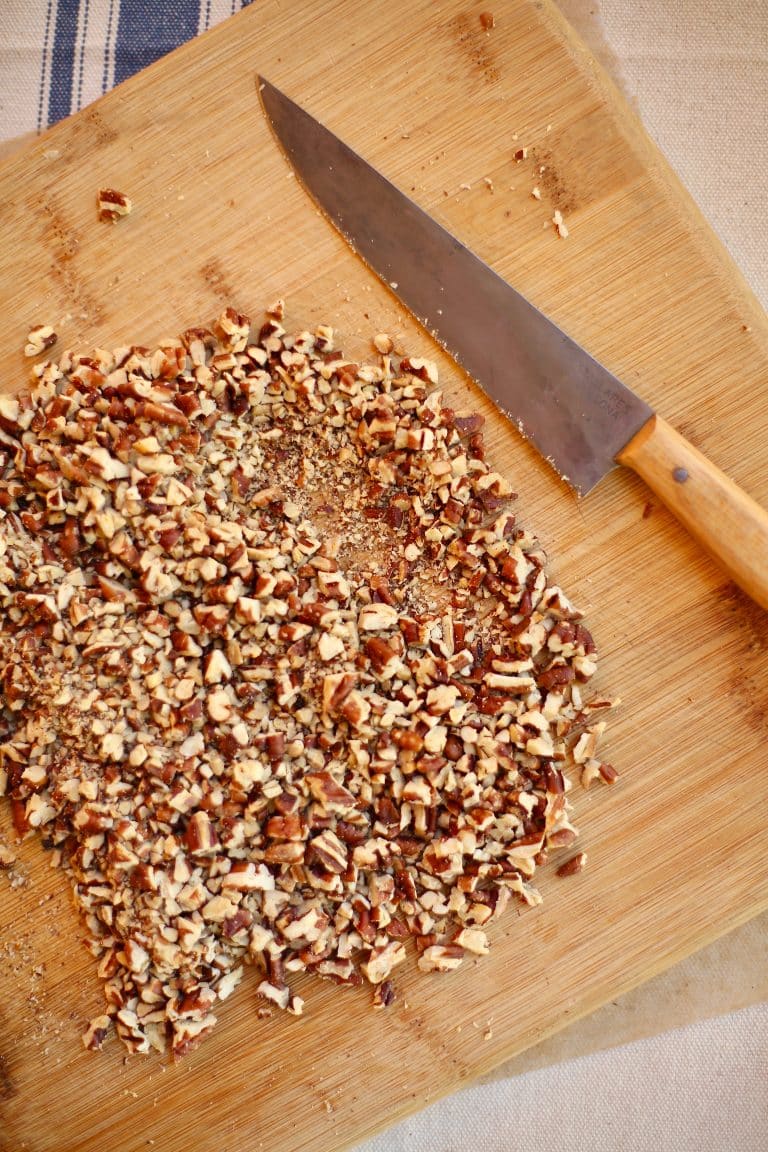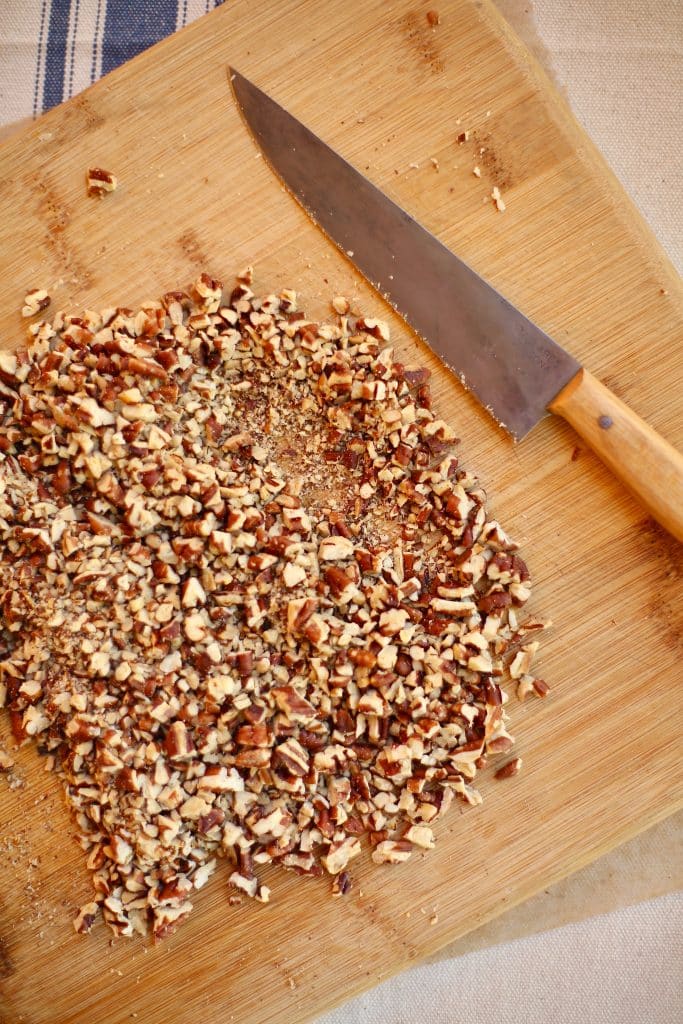 I went to a used book sale at our town library recently, and found an old copy of "Sunset Recipe Annual 1989 Edition" which I snagged for two bucks.
When I saw this recipe on page 18, I had a feeling it was going to be The One.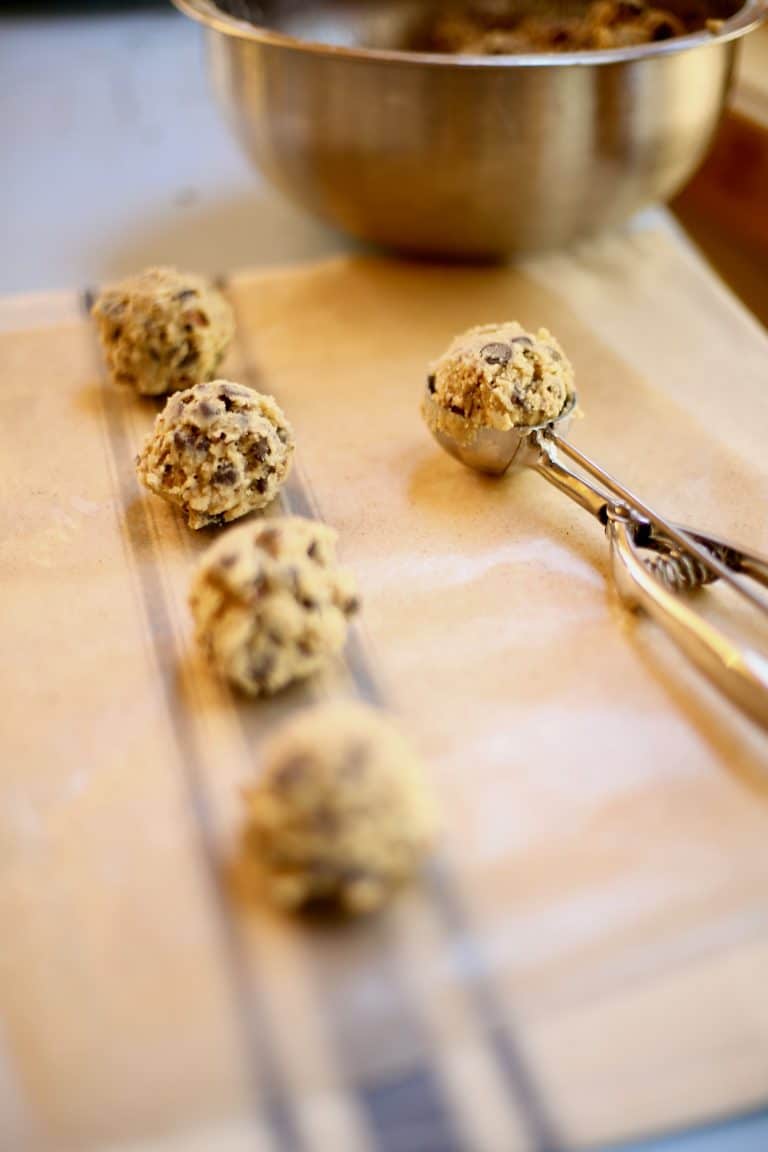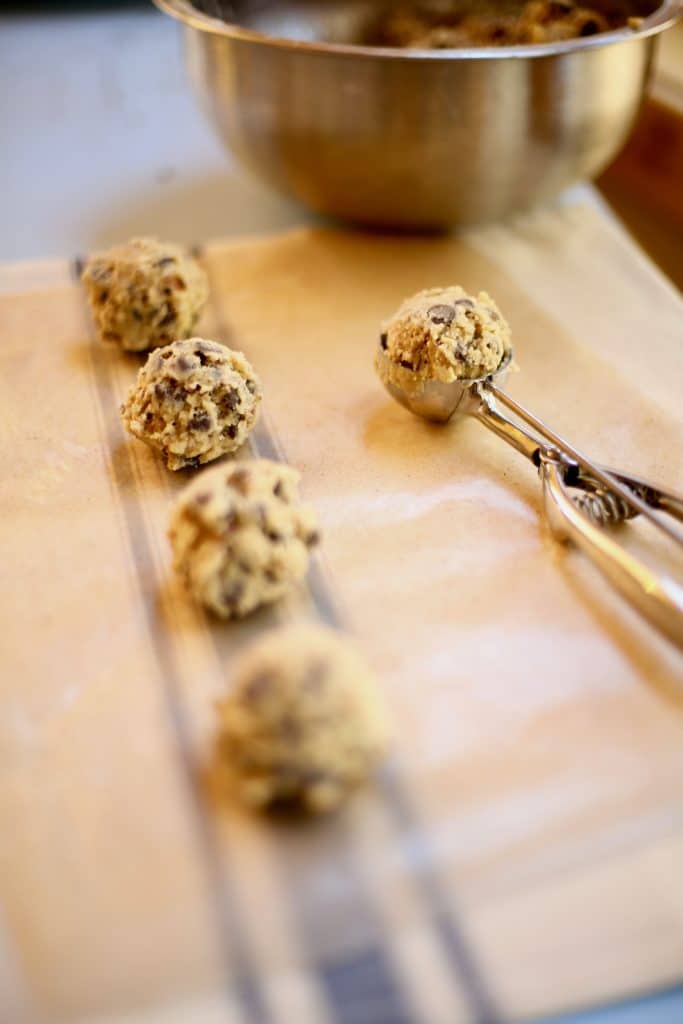 Do you have any idea how many chocolate chip cookies I ate while testing these beauties?
Over and over and over I had to eat them to be sure they were worthy.  It was BRUTAL 🙂
Not to be overly dramatic, but I've been looking for these cookies my whole life.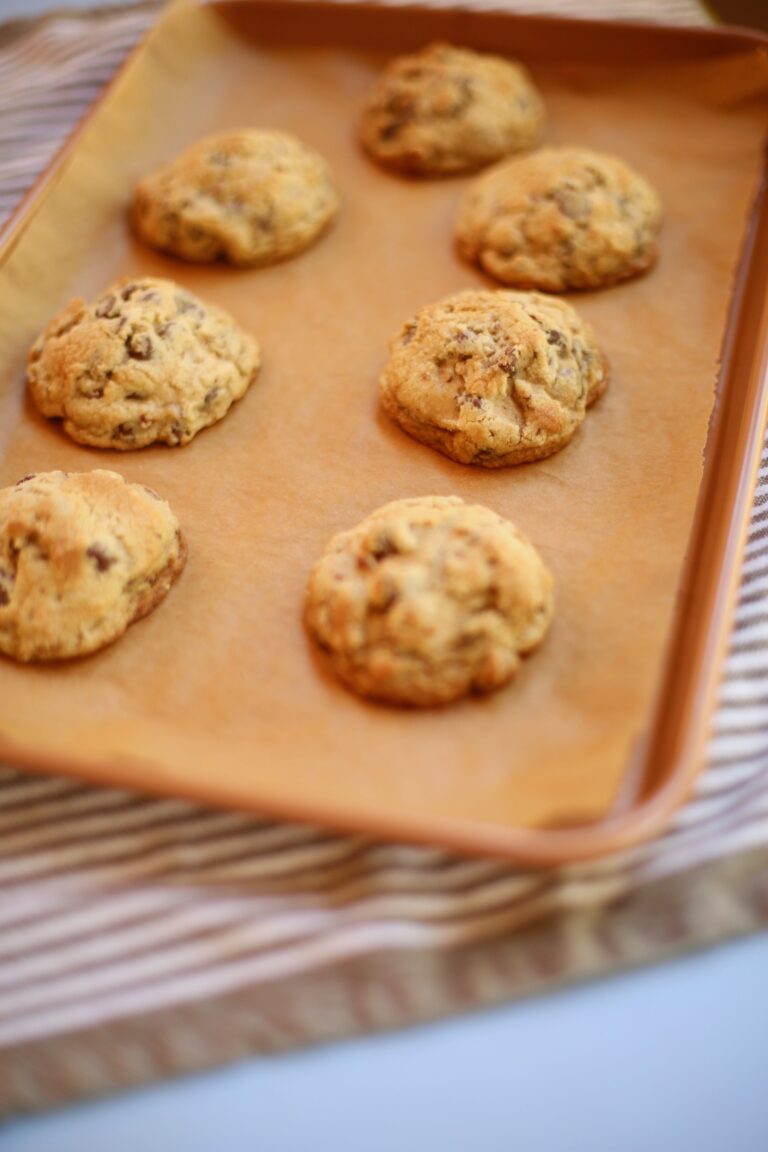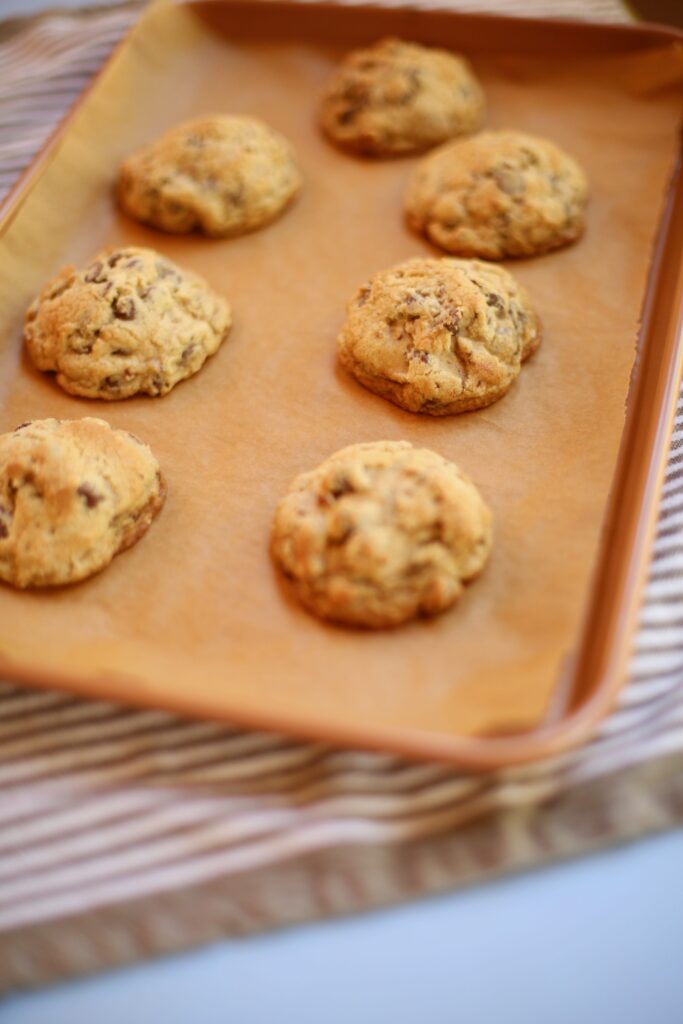 See, it turns out that when it comes to chocolate chip cookies, it's all about the technique.
These babies are crispy on the edges, with a toasty caramel flavor in the background and a super chocolaty, soft center.
In other words, the perfect year-round cookie.
SO WHAT MAKES THESE CHOCOLATE CHIP COOKIES SPECIAL?
There's a secret boost of caramel flavor thanks to toasted pecans which sort of disappears into the batter
The uncooked and shaped dough chills in the fridge for up to 4 days before baking, which makes a really flavorful cookie
A quick bake in a very hot oven produces a fabulous, dreamy texture and even browning all over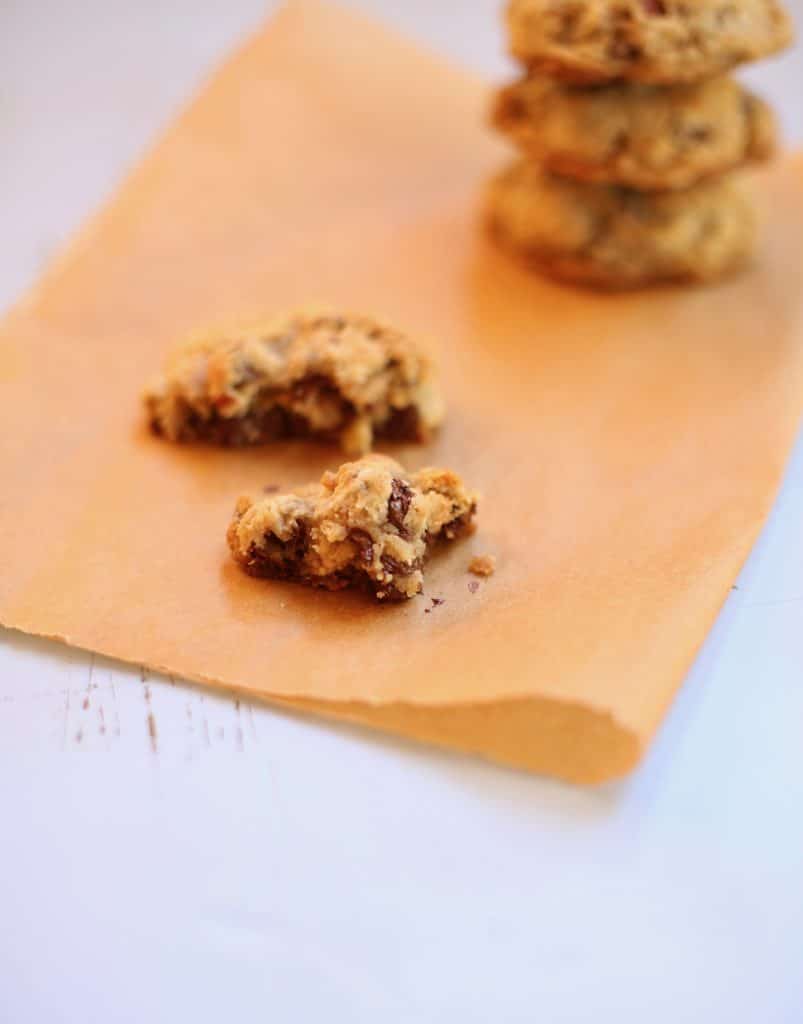 TIPS FOR MAKING FAVORITE CHOCOLATE CHIP COOKIES
Keep the butter cold but cut it into small chunks before you start
Firmly pack the brown sugar, dissolving any lumps with your fingers first
Scoop the dough into balls right after mixing.  Store in a container with wax or parchment paper in between each layer to prevent sticking until ready to bake.
Right after removing cookies from the oven, push the edges toward the middle with the back of a knife or small spoon to make a perfect shape while the cookies are still warm.  Not mandatory, but why not?
PIN THIS RECIPE AND MAKE IT LATER!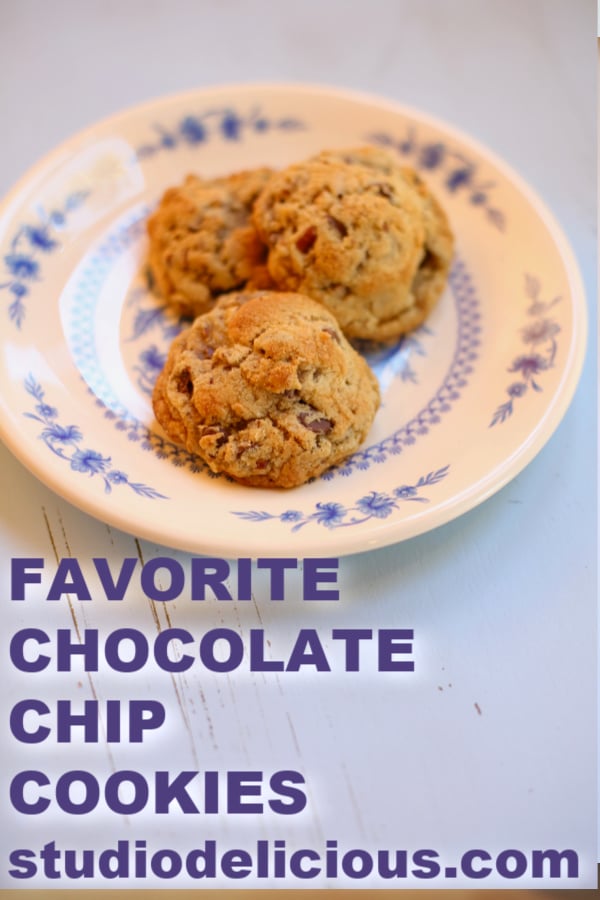 Ingredients
1

cup

unsalted butter

cut into chunks

1

cup

firmly packed brown sugar

3/4

cup

granulated sugar

1

teaspoon

salt

2

large eggs

2

teaspoons

vanilla

2 1/2

cups

all purpose flour

1 1/4

teaspoons

baking soda

1 1/2

cups

pecans

toasted for 10-12 minutes in a 350 degree oven, cooled and chopped into a fine dice

3

cups

semi-sweet chocolate chips
Instructions
In a large mixing bowl, combine the butter, brown sugar, granulated sugar and salt with an electric hand mixer until no butter flecks remain. Use your hands if needed to squish the mixture together and flatten out any little chunks of butter.

Add the eggs and vanilla to the bowl and continue beating with the hand mixer until well blended.

Add the flour and baking soda, continuing to beat until well combined.

Stir in the cooled and chopped pecans and chocolate chips, and mix until everything is combined.

Measure out the dough using a small ice cream scoop. Each scoop should be 2 1/2 to 3 tablespoons of dough.

Place the scooped dough balls next to each other on a 10x15" baking sheet lined with parchment paper, cover with plastic wrap and chill in the fridge for at least 6 hours or up to 4 days. I have also stored the unbaked scooped cookies in a single layer in a plastic tub lined with parchment paper, adding additional parchment paper on each layer to prevent sticking.

When ready to bake, transfer the cookie dough balls to a large baking sheet lined with parchment paper, spacing them at least 3" apart. Let the cookie dough balls sit on the sheet and warm to room temperature for about 20 minutes.

Heat oven to 400 degrees, placing the cookie sheet in the middle rack and bake for 8-10 minutes. You want the cookies to be a light golden brown on the top and edges, but still pale right in the middle.

Remove from oven and cool until firm, about 5 minutes. Transfer to baking racks and serve warm or cool.

Makes about 30 cookies.
SOURCE: Studio Delicious, adapted from Sunset Recipe Annual 1989 Edition