Looking for easy sweet desserts recipes to make at home? This is the place for some of my all-time favorites!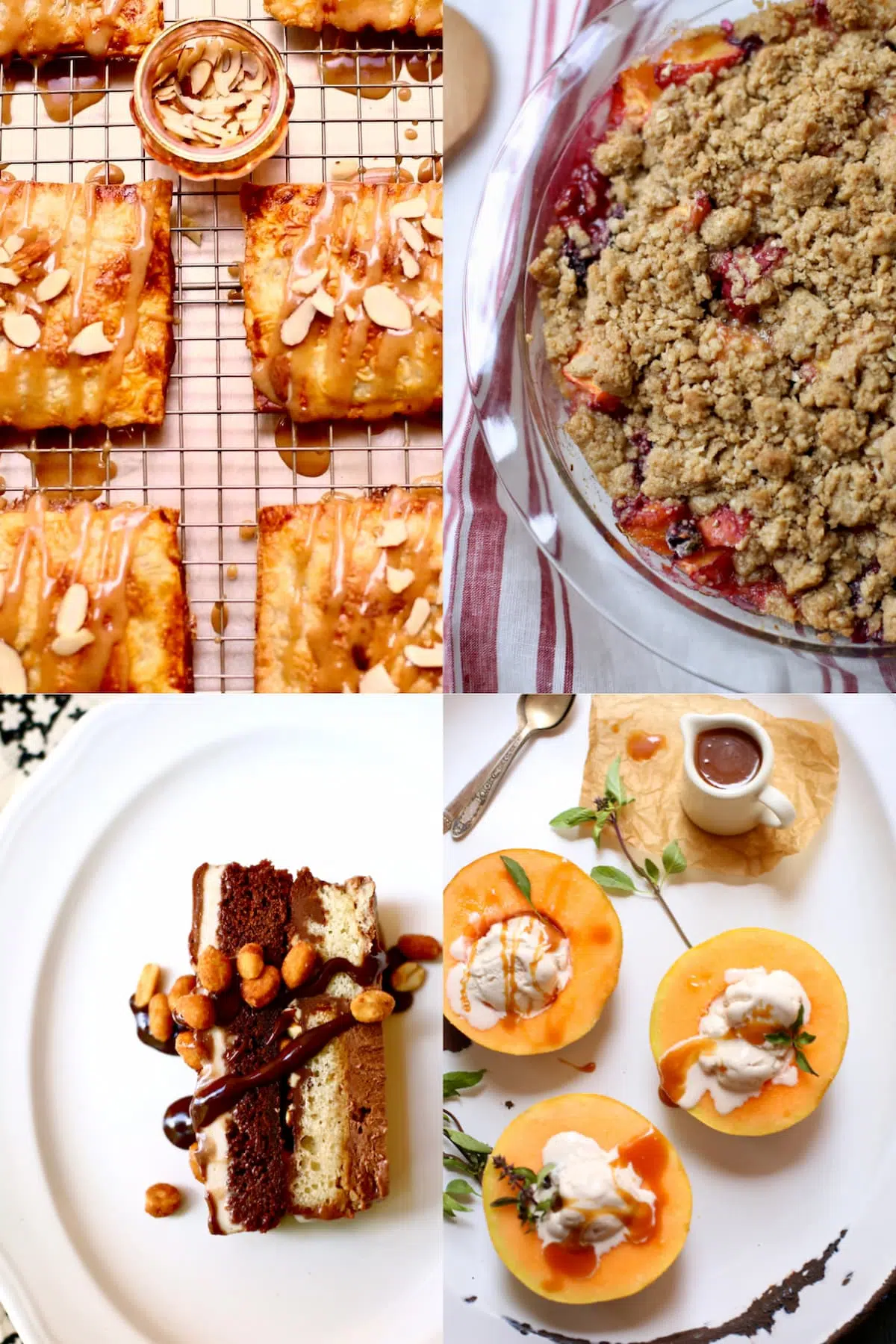 Jump to:
Why You'll Love These Recipes
Looking for a sweet treat to make at home? I've pulled together some of my all-time best desserts in one place, just for you!
These easy sweet desserts recipes start with simple ingredients, and the best part is I've got some fantastic store-bought shortcuts I'll share with you too.
These are hands-down some of my favorite dessert recipes, and there's something sweet for everybody!
No-bake easy desserts that are perfect for cookouts
Warm fruit crisp (hello vanilla ice cream or cool whip!)
A fantastic (and pretty) dessert platter everyone raves about for chocolate lovers
The best (and easiest) cheesecake bars ever
No Bake Desserts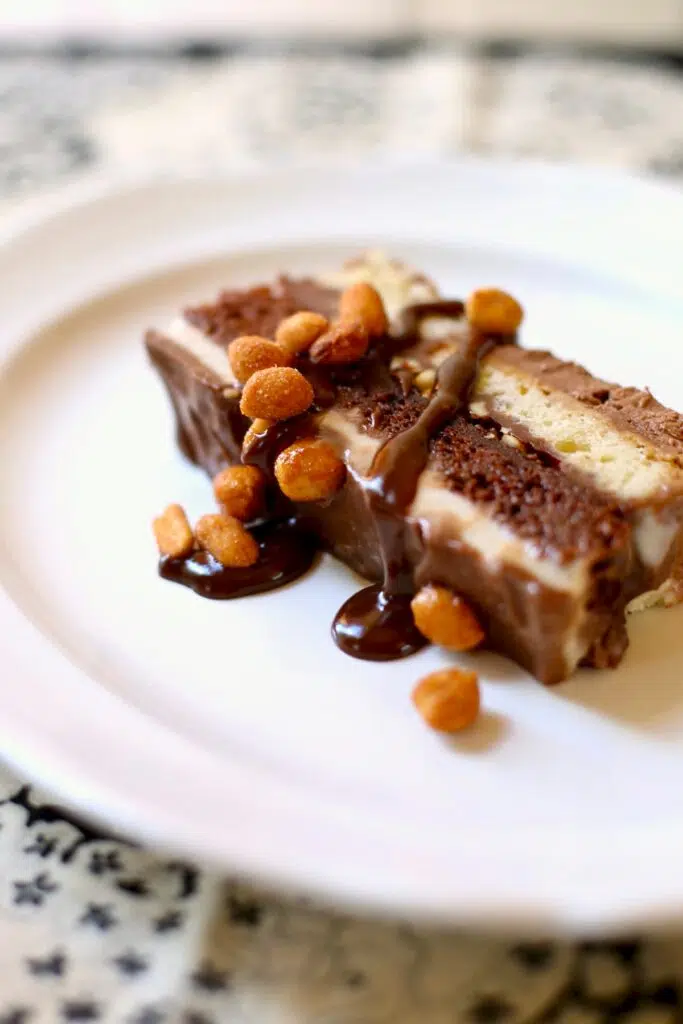 Peanut Butter and Chocolate is a classic, decadent combo
Ice Cream Cake with Peanut Butter Ganache: Easy, zero fuss recipes you can make a day or two ahead are perfect for weekends. Chocolate desserts is always a good thing, and this sweet treat has a quick homemade peanut butter ganache layered with chocolate cake (and vanilla cake too)…plus sweet peanuts for a nutty, rich flavor. The perfect chocolate dessert recipe!
Perfect for BBQ's and picnics!
Strawberry Cheesecake in a Jar: No pie crusts needed here! This is a reader favorite recipe, this classic combo has cream cheese, cinnamon graham crackers and an easy fresh strawberry topping to end on a sweet note! A great choice when dessert needs to be portable!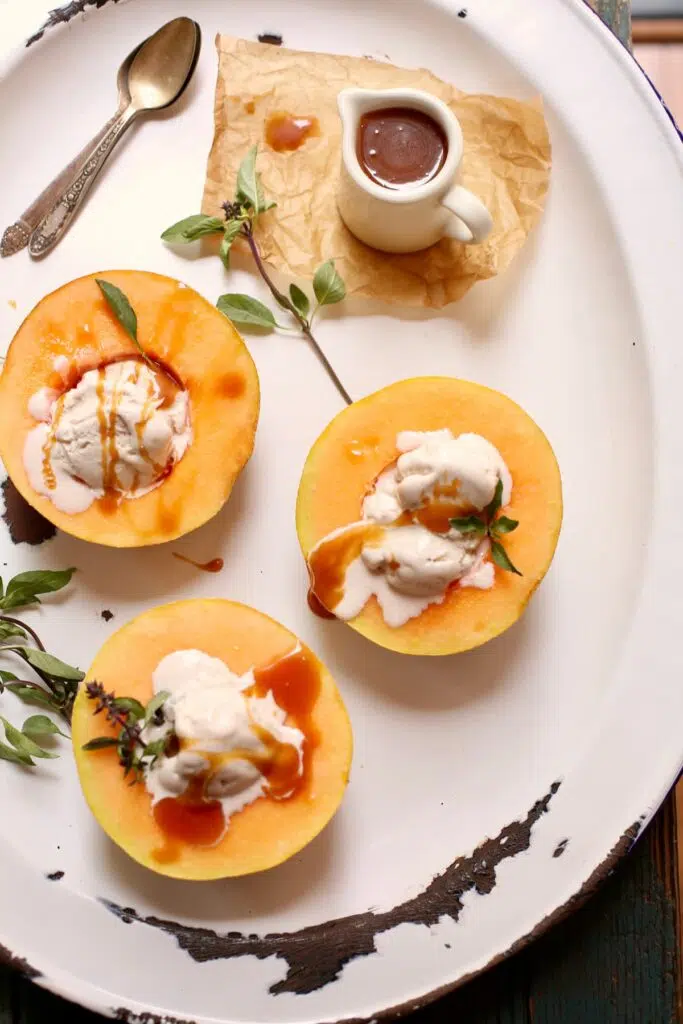 Homemade caramel sauce is easy and worth every calorie
Cantaloupe and Ice Cream: If your sweet tooth leans toward fresh fruit, whip up a quick, warm caramel sauce, top with a scoop of vanilla almond milk or ice cream, and dig into this cool & simple dessert that everyone absolutely LOVES.
Dessert Ideas for Parties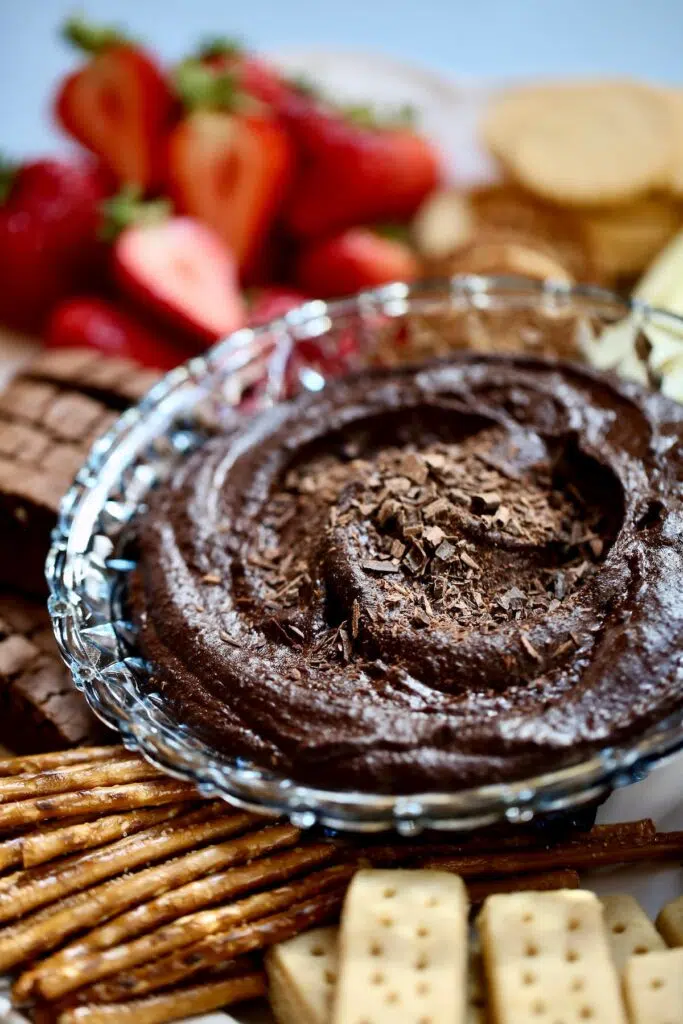 Chocolate hummus is fudgy, thick and incredibly delicious..
Brownie Batter Hummus: Dunk shortbread, biscotti, pretzels, fresh strawberries and little cookies with dark chocolate chips into….. chocolate hummus? A thousand times YES! The secret ingredient to this fudgy, brownie-batter-like dessert dip is chickpeas, cocoa powder and maple syrup…no baking required!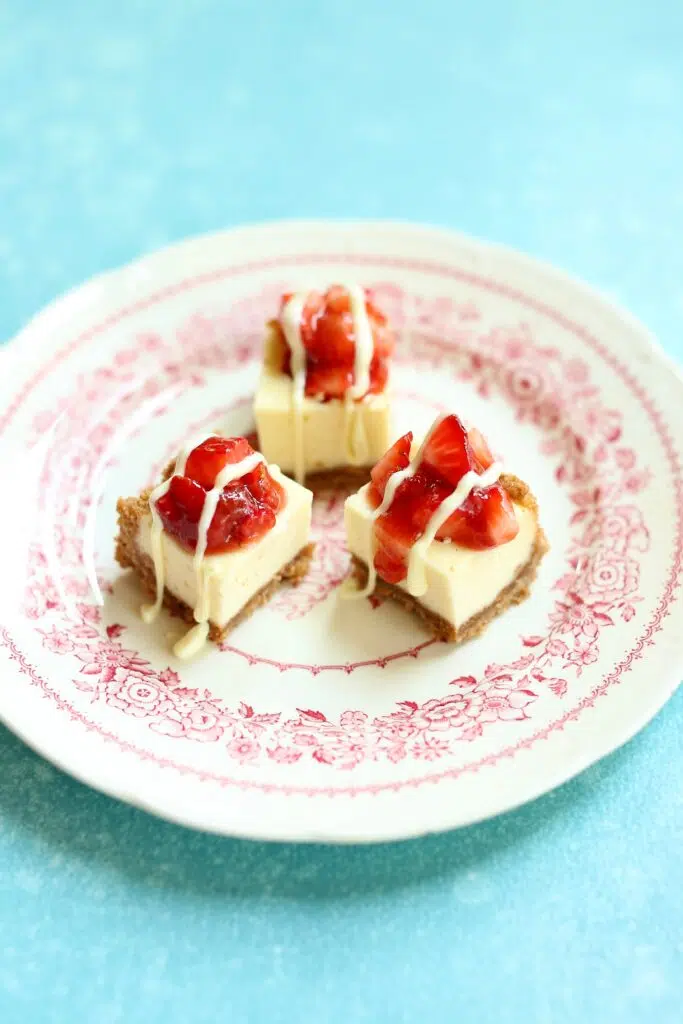 Little cheesecake bites are always a hit…
Philadelphia Strawberry Cheesecake Snack Bars Recipe: Slice this outstanding cheesecake into bite-sized pieces or bars, then top with a super fresh strawberry sauce and melted white chocolate. How can this be bad? 🙂 Perfect for serving at casual dinners or parties.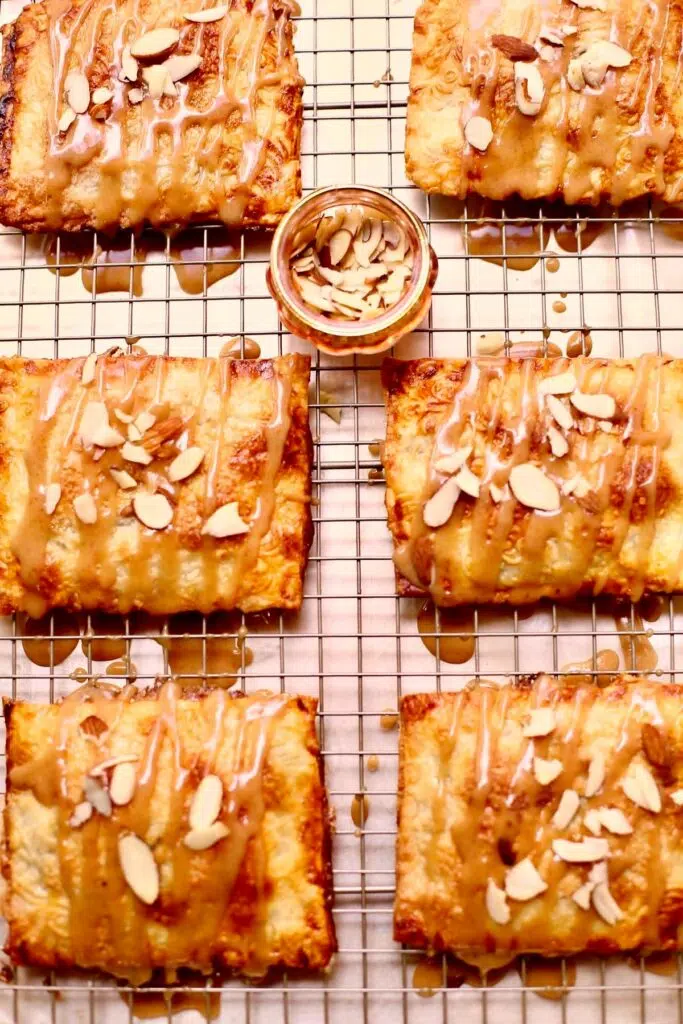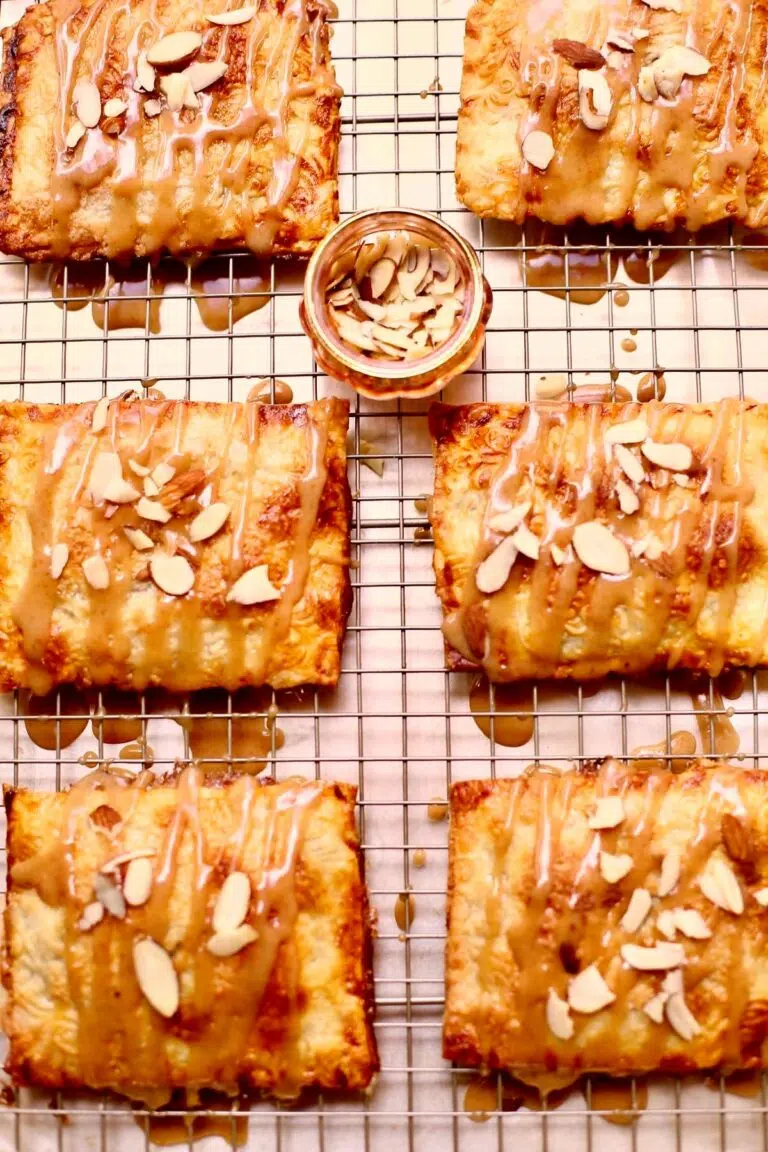 Pillsbury pie crust is a delicious short-cut in these hand pies
Apple Hand Pies with Pillsbury Pie Crust: Flaky & delicious, and tastes just like homemade pie! Toaster pies go next level thanks to apple butter and an easy cinnamon drizzle.. this is an easy pie recipe you'll make again and again!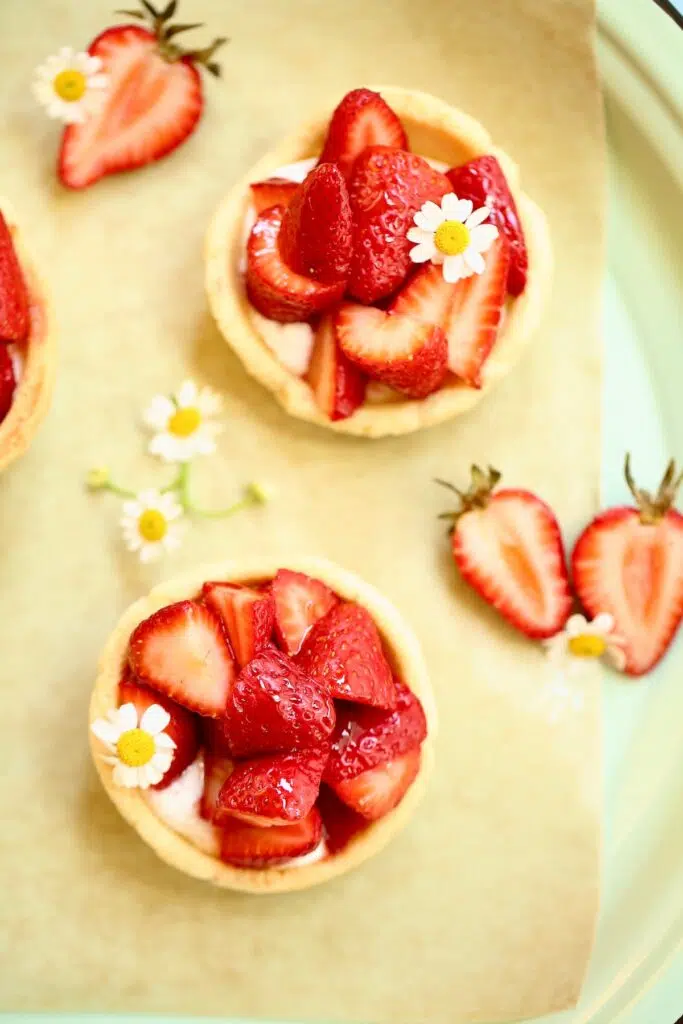 Use an upside down muffin tin and store-bought cookie dough to shape these little pies…
Mini Strawberry Pies Recipe: Fresh strawberries and cream make a fabulous filling for these little pies made with muffin tins. Bake cookies on the backside of the tin, the best way to make a little cup for fresh strawberries! Delicious and adorable too!
Fruity Desserts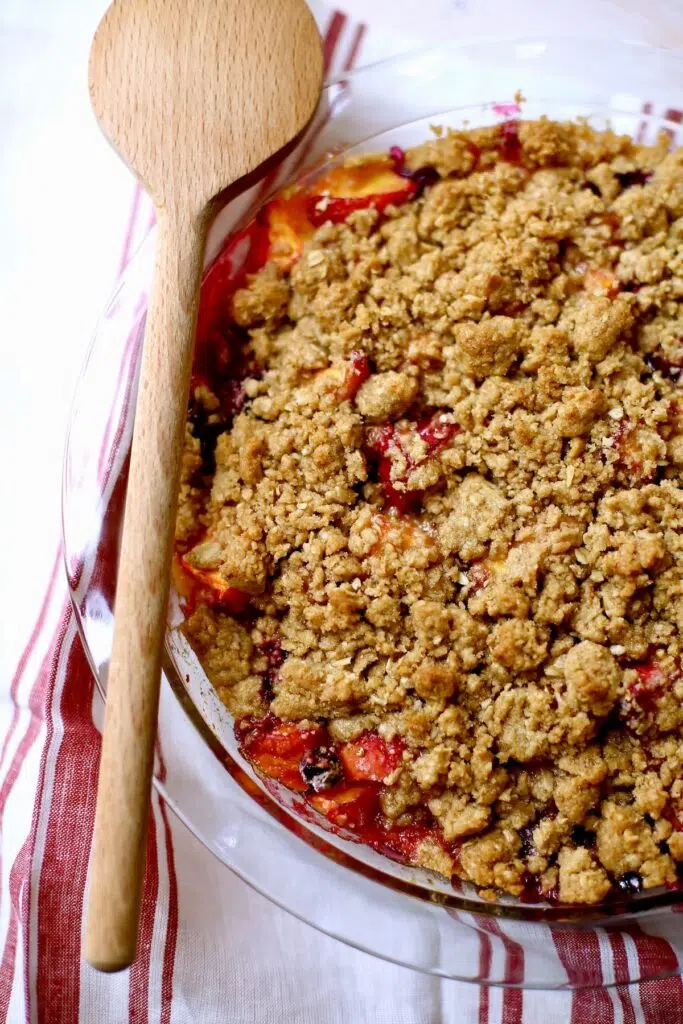 Warm and perfect with a scoop of vanilla ice cream…
Summer Fruit Crisp: This recipe calls for the best of the season fruits and berries baked with a classic brown sugar crumb topping for this classic, decadent dessert. ice cream or whipped cream is practically mandatory! 🙂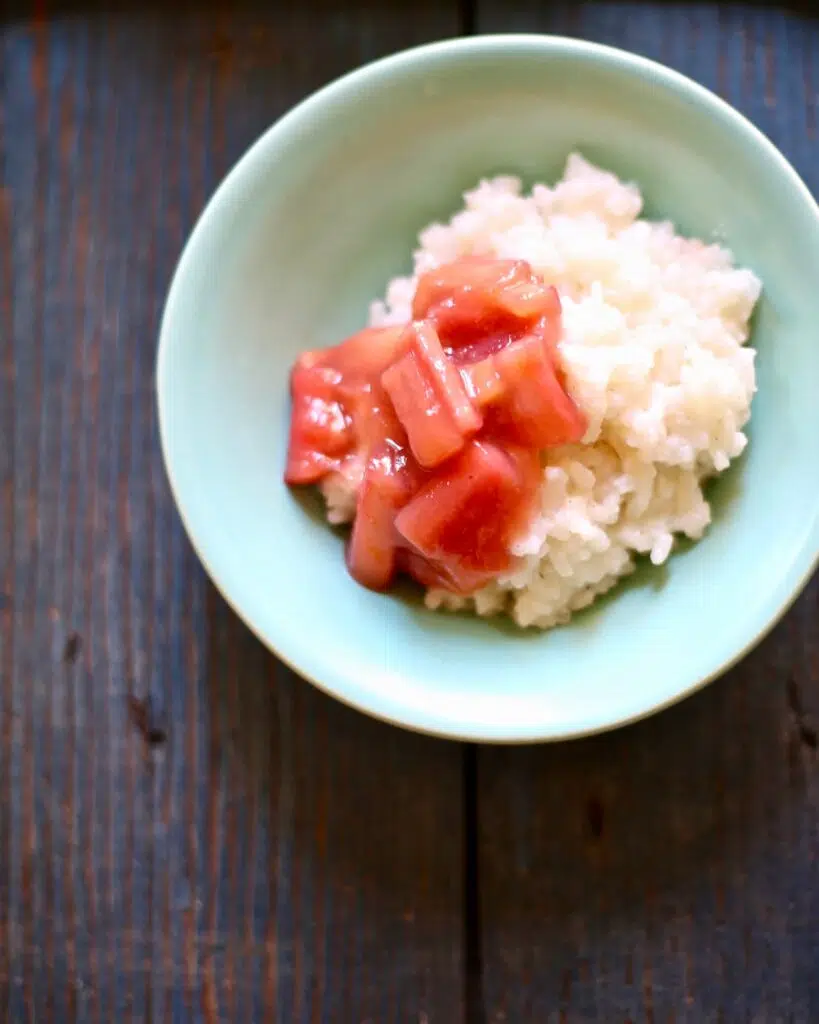 Creamy & nostalgic with a rose rhubarb sauce
Rice Pudding with Rhubarb: This wonderful, cozy dessert of creamy coconut milk and rich vanilla rice is topped with a seasonal rhubarb compote that's easy to make on the stove top.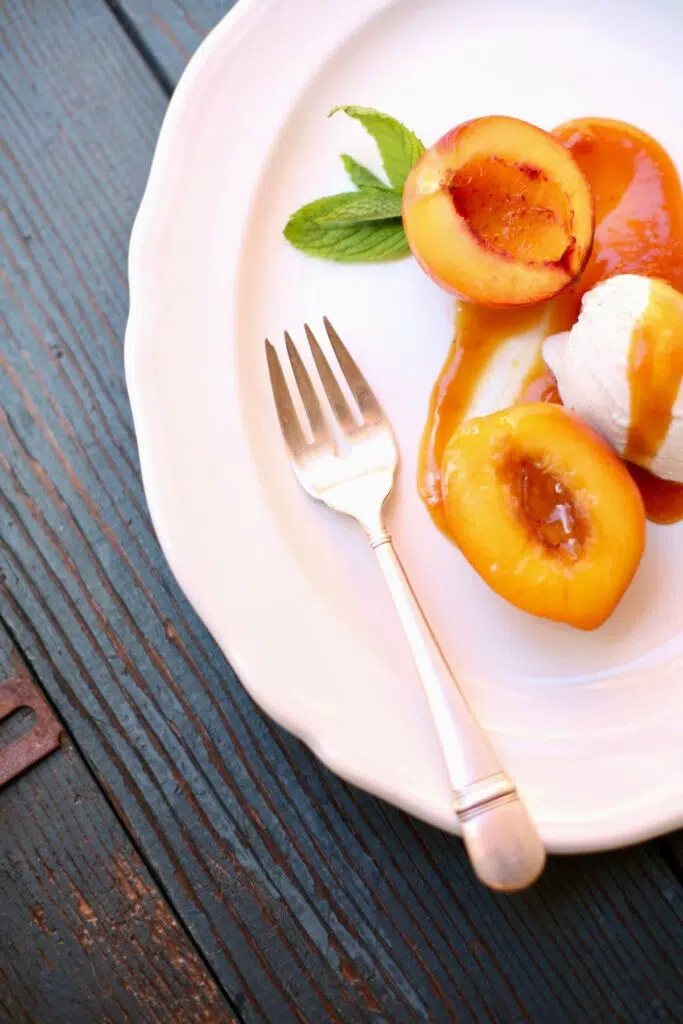 Roasted fruit is warm, jammy and wonderful
Roasted Nectarines with Caramel Sauce: If you've never roasted fresh stone fruit, you've got to change that. The flavors are wonderfully concentrated, and is fantastic with a scoop of vanilla ice cream.
Fresh Figs Cake Recipe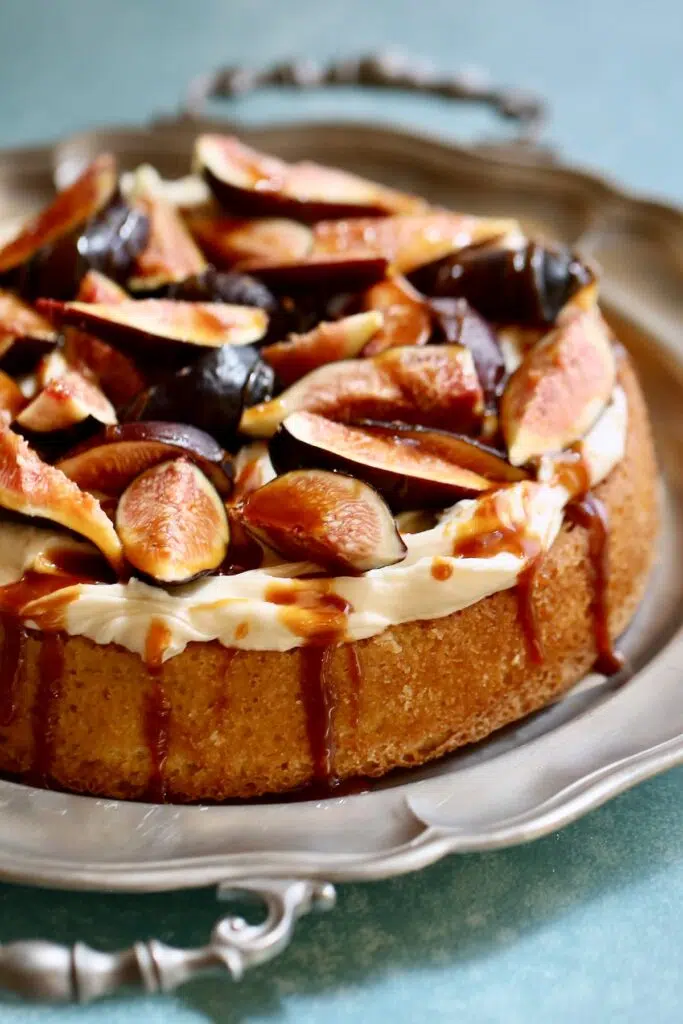 An easy one-bowl cake, topped with fresh figs and caramel.
Fresh Figs Cake Recipe: Start with an easy, one-bowl vanilla cake, add cream cheese frosting, fresh sliced figs and a drizzle of store-bought caramel sauce and you've got one of the best desserts ever!
More Recipes to Try
Here's a few more favorites to bookmark for later!
If you've tried these Easy Sweet Recipes at Home, or any other recipe on Studio Delicious, please tell me how you liked it in comments below!
Looking for more tips and fresh, homemade recipes? Join my email list, tag and follow me on Instagram using #studiodeliciouseats, follow my boards on Pinterest, and see what I'm up to on Facebook and Twitter!