These Veggie Cups with Hummus are the perfect bite next time you want a healthy option on the buffet table.  A little crunchy freshness is always welcome and they travel well, too.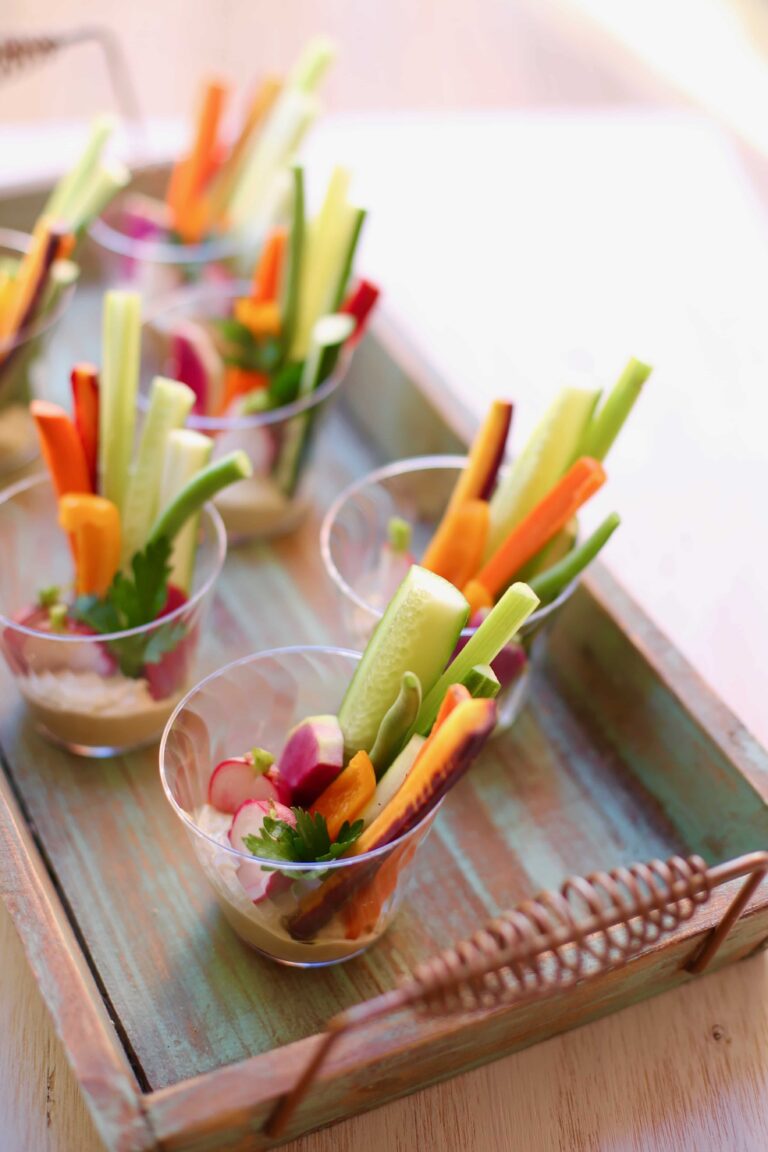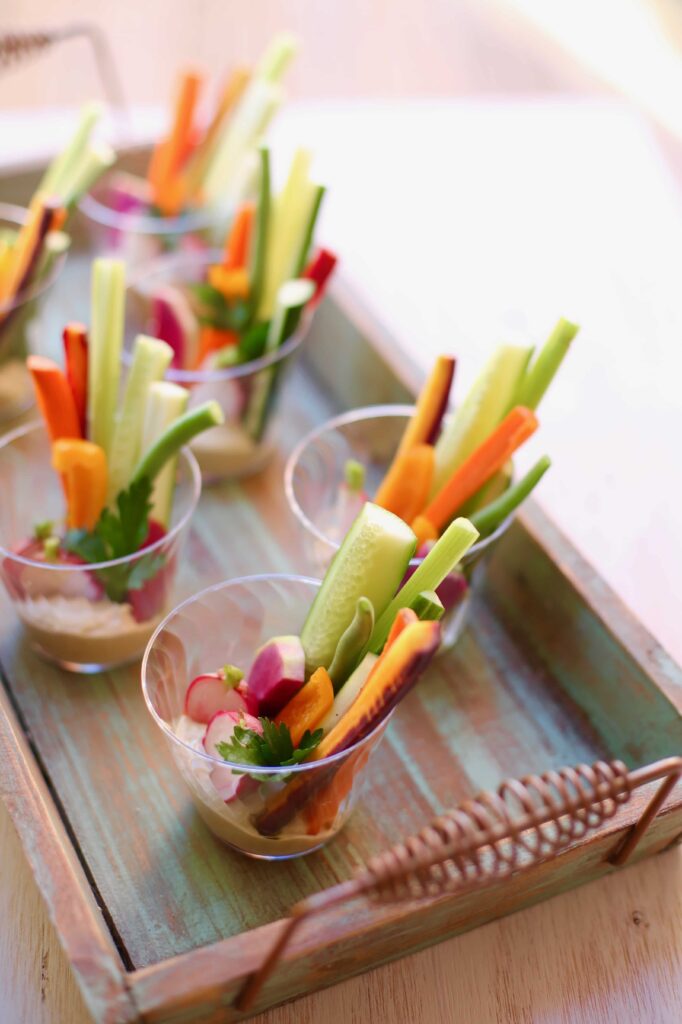 Right about now any old vegetable sounds good.
I've had waaaaaay more than my share of cookies and candy the past few weeks, and there's no end in sight….