The great thing about a bowl of hot oatmeal is you can dress it up or down.  This Cherry Almond Oatmeal elevates breakfast to a whole new level – and it's even better with a spoonful of yogurt and sprinkle of almonds.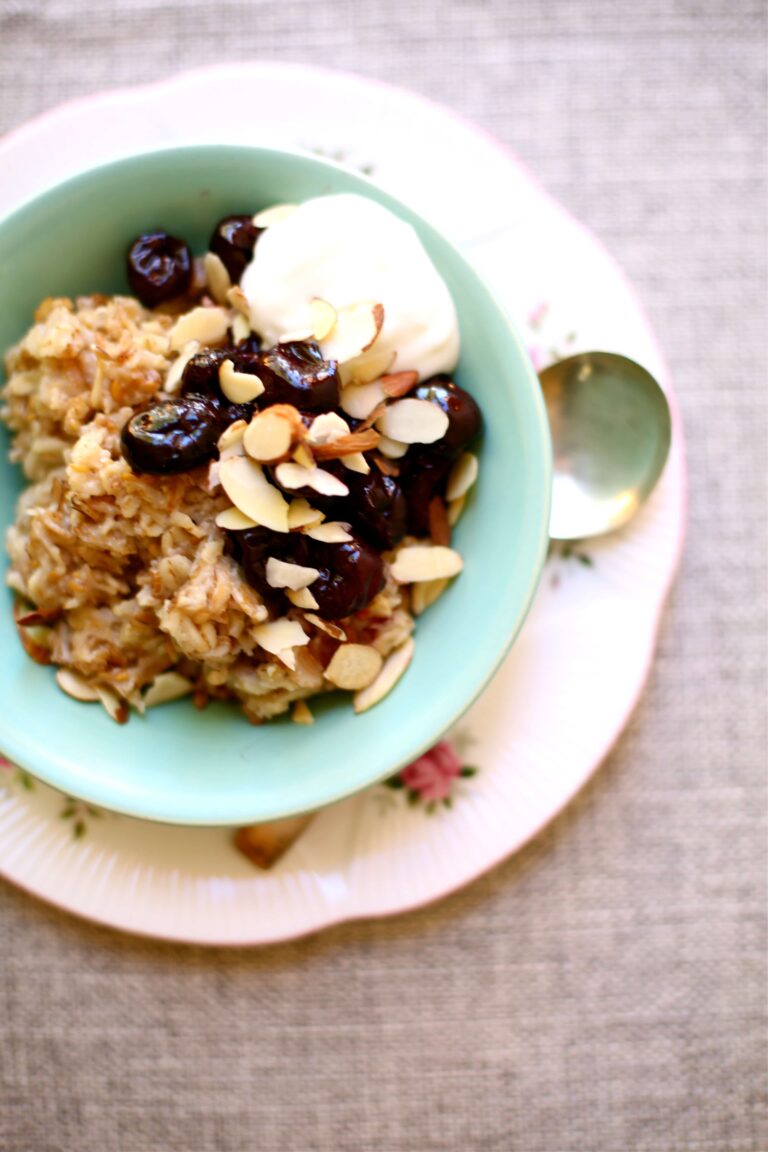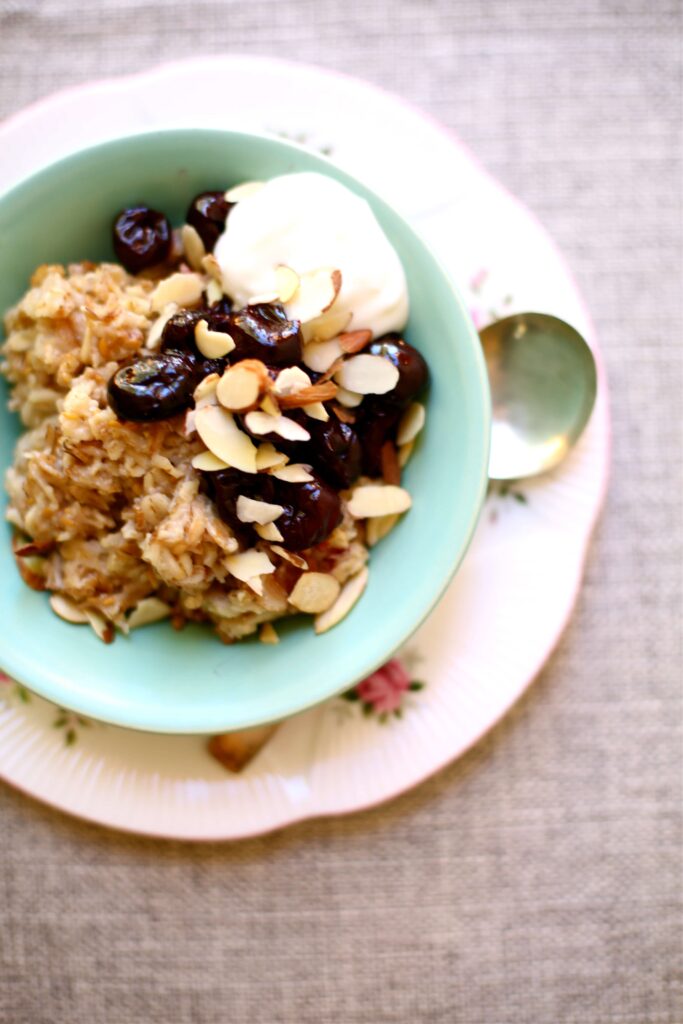 In the last 24 hours, the following random things have happened, and none of them are important.
The guy in front of me in line at the grocery store was flirting so wildly with the female clerk it was as though no one else was in the store.
In fact, she was so flustered and distracted, she scanned his items in slow motion while I juggled and struggled my bag of apples….