These Peanut Butter and Jam Cookies are a nostalgic combination that taste fantastic. The cookies are a bit crunchy thanks to chopped peanuts, and made even more glorious with a dollop of your favorite jam.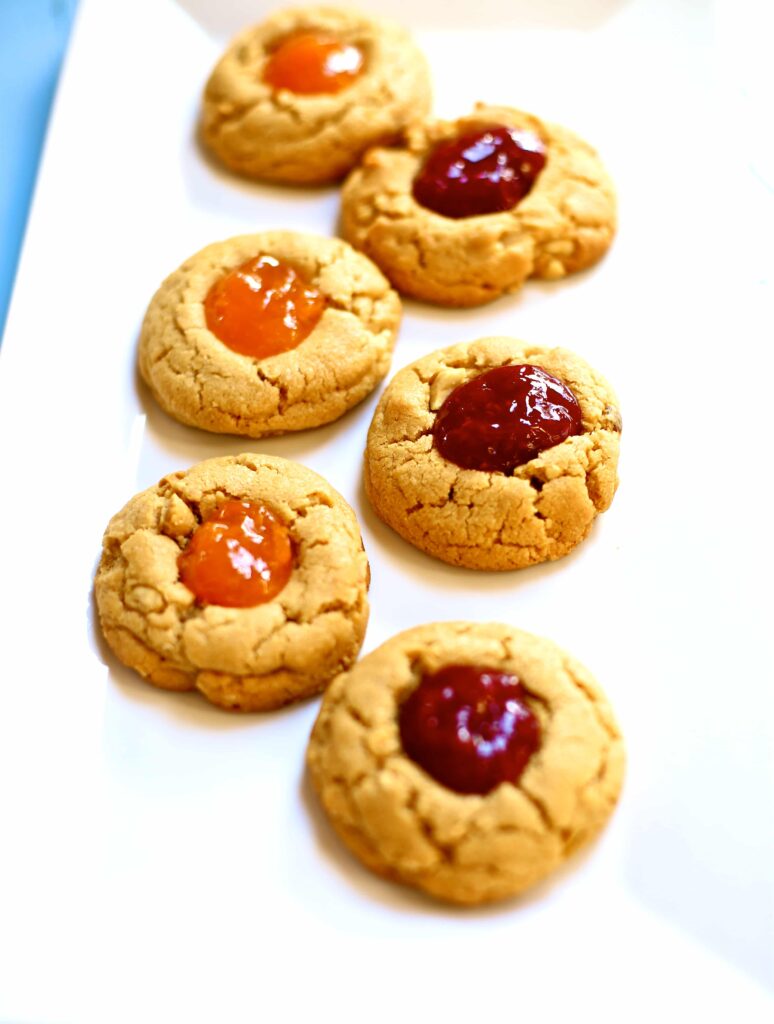 It's very early on Saturday morning and it's going to be another soggy, cold day.
Good news, since I happen to looooove gloomy weather….