These Peanut Butter Banana Pancakes are incredible tasting and adapted by a recipe by Rosa Parks.  The original doesn't have sliced bananas on top or vanilla extract in the batter, but my version does and it sends these pancakes over the top.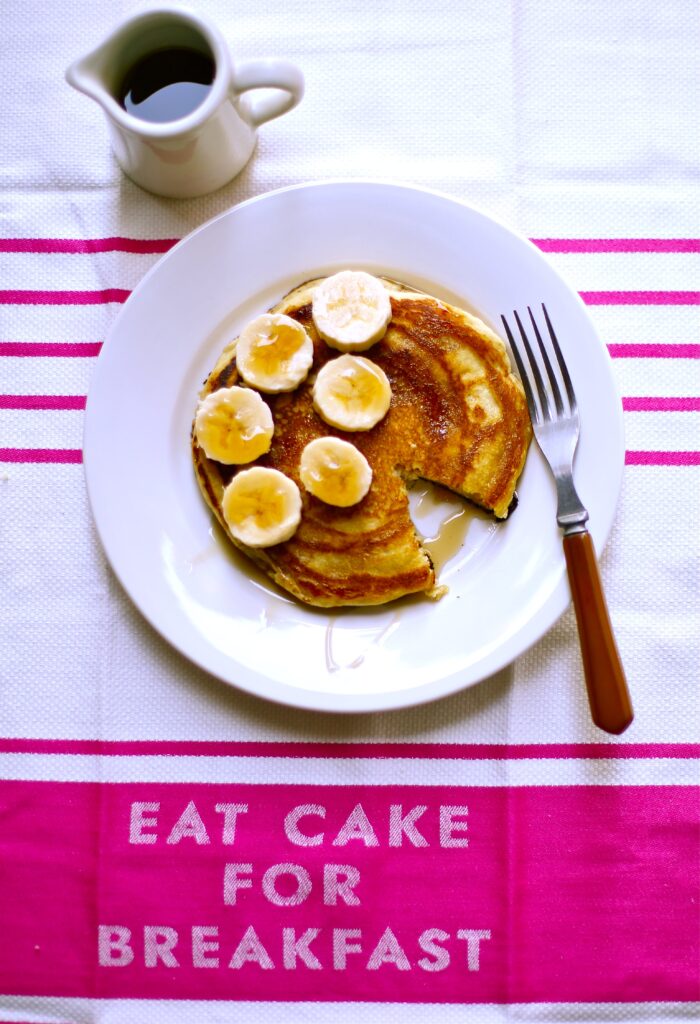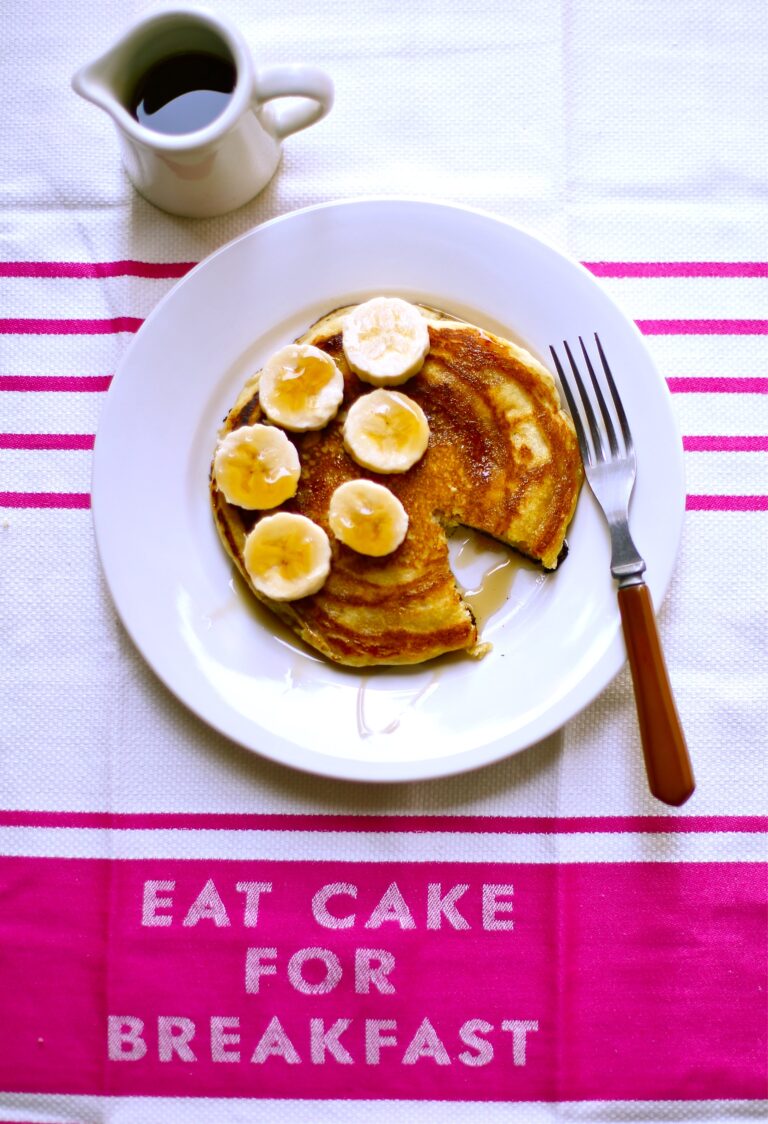 There are lots of terrible things that can go wrong with pancakes.
They can be tough and dry, too thick or thin, too big or small.
Pancakes served cold should be against the law, and often they don't have much flavor.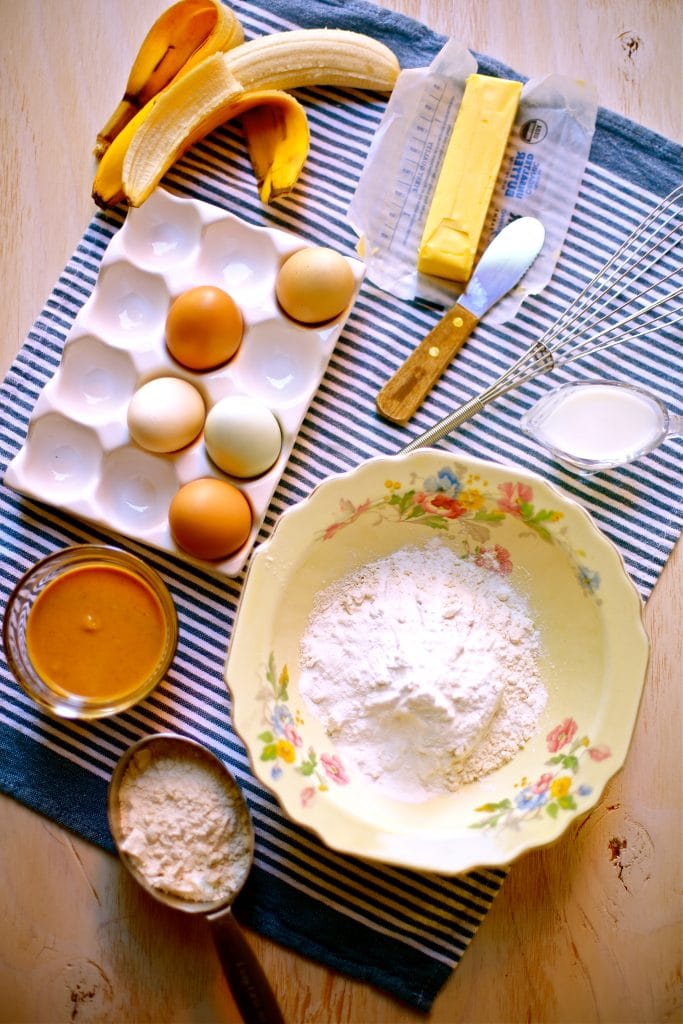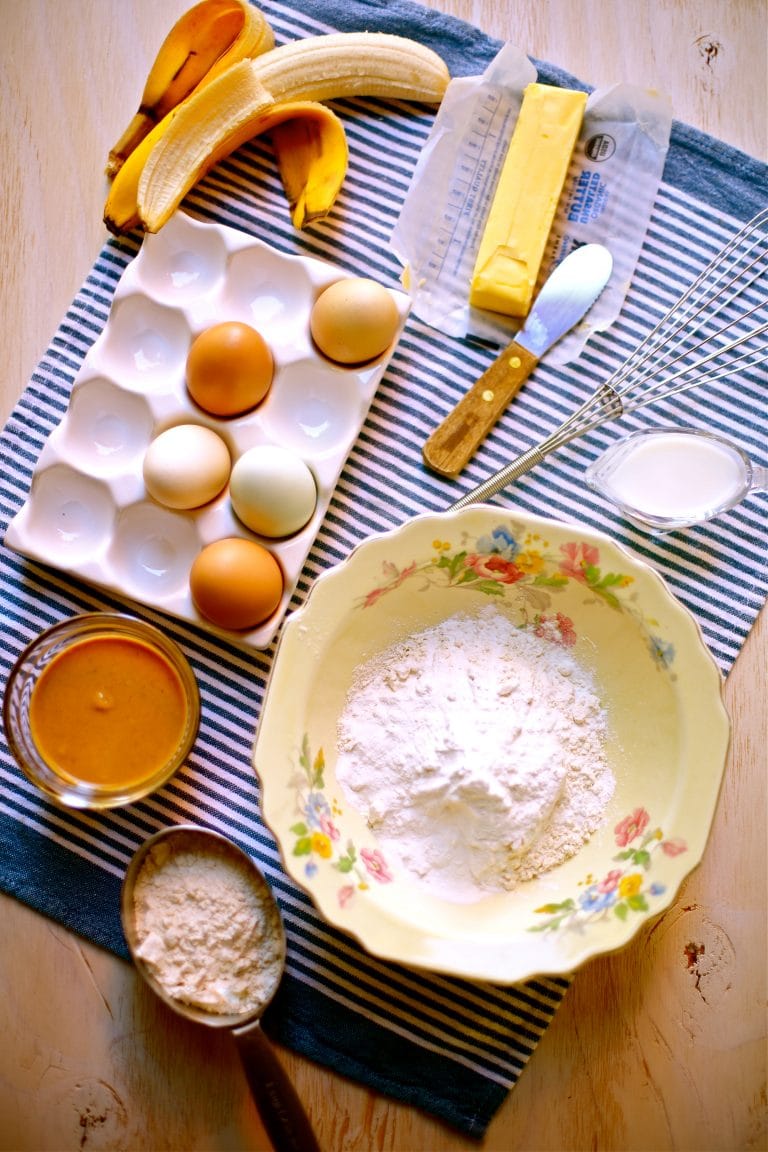 I consider myself a pancake connoisseur of sorts, as my love for them is very, very deep 🙂
My friends don't even flinch when I order salad for lunch with a pancake on the side, because that's just normal, right?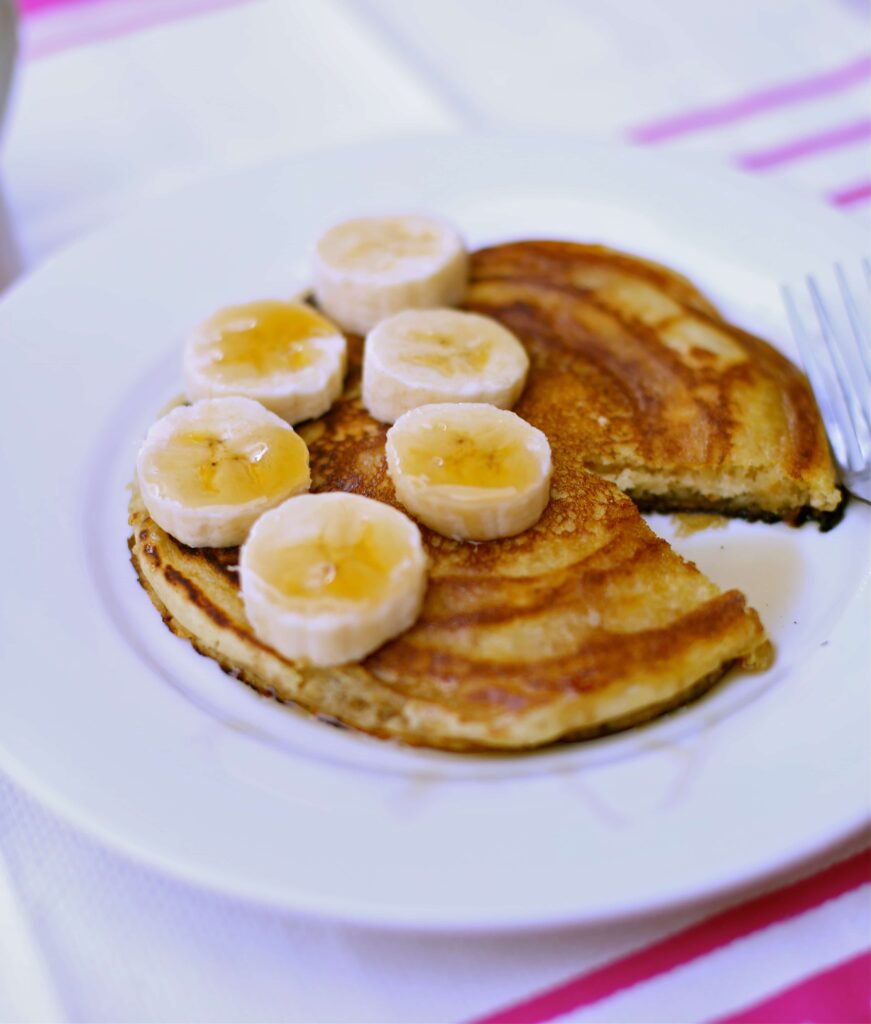 When I stayed home from school as a kid, I'd make either Cream of Wheat with milk, butter and a handful of brown sugar, or pancakes from the recipe on the box of Bisquick.
I could never get the pancakes just right like my Mom did, though. Hers were light and fluffy and hot and perfect.
Mine looked like something you found on the bottom of the junk drawer 🙂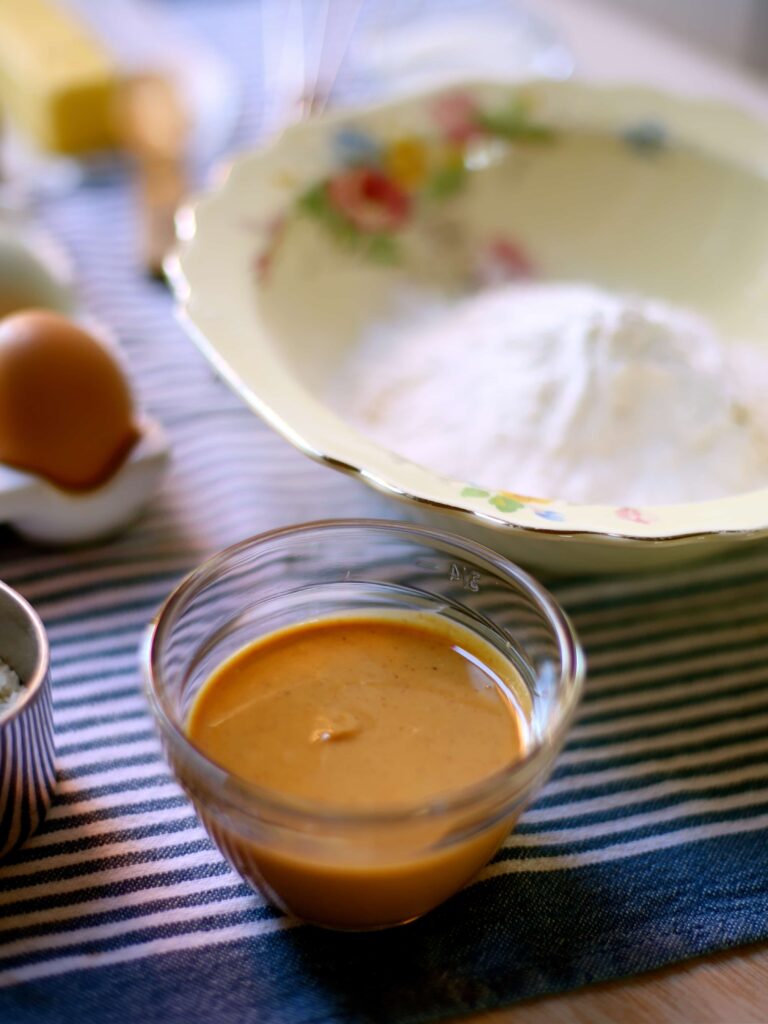 I think really good pancakes are something of a mystery – right up there with cooking a perfect omelet.
This recipe for Peanut Butter Banana Pancakes is adapted from Rosa Parks now famous "feather light" pancakes that was found haphazardly written on the back of a bank envelope in Detroit years ago.
I love that story.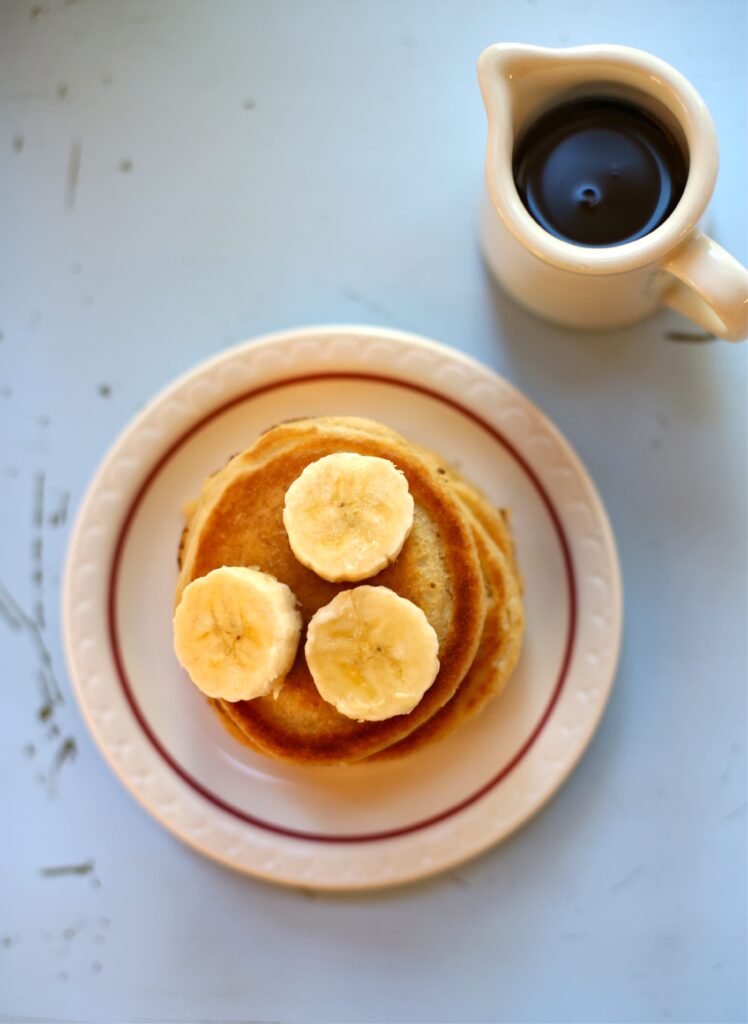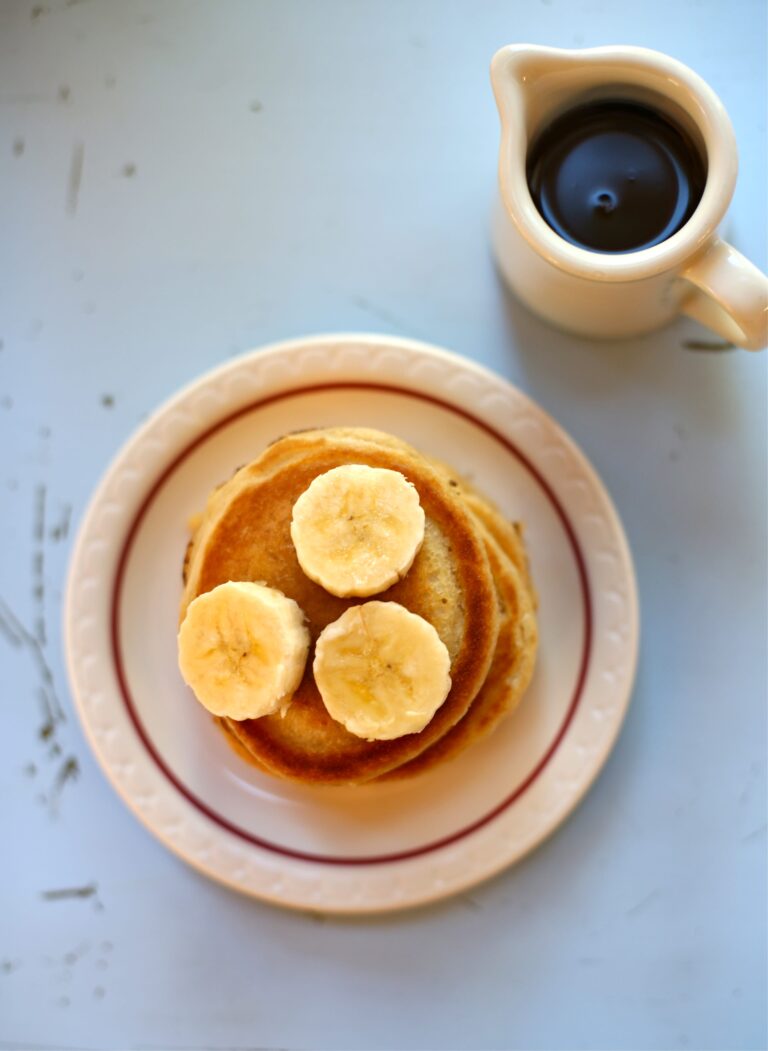 The recipe made the rounds online, but these peanut butter pancakes are so incredibly good I thought you should have the recipe too.
You'd think that putting peanut butter in the batter would make them heavy, but not a chance.
Enjoy these light, tender cakes piping hot with sliced bananas, warm maple syrup and a cup of strong coffee.
Why not also try these Cornmeal Pancakes with Strawberry Jam?
TO PIN THIS RECIPE, JUST HOVER OVER THE PHOTO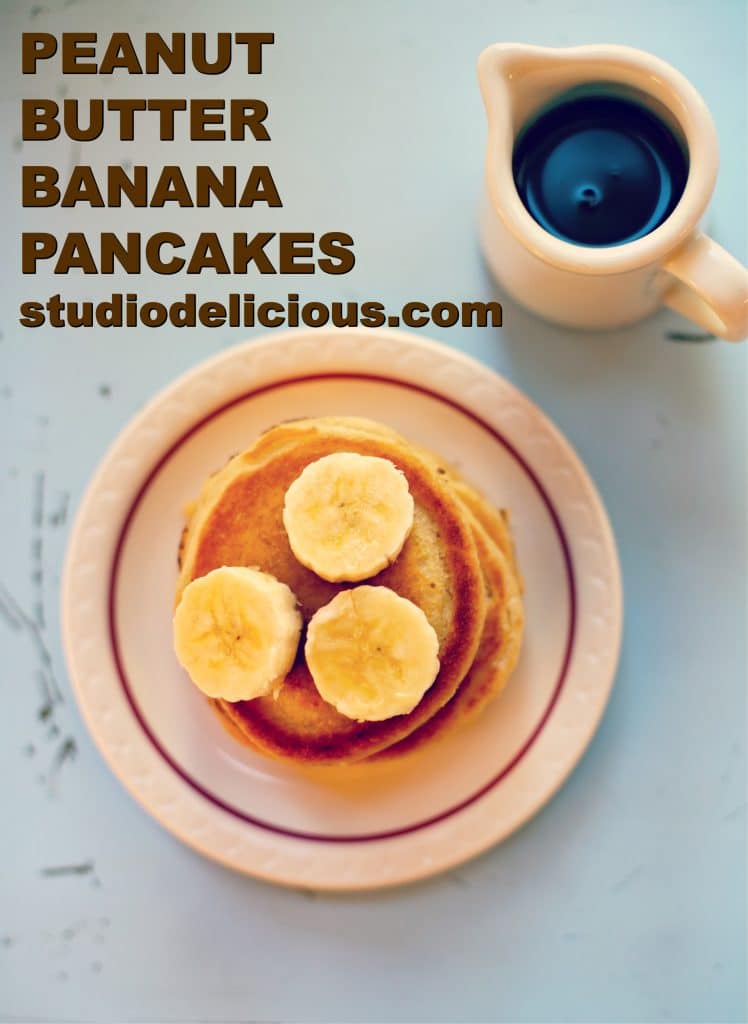 PEANUT BUTTER BANANA PANCAKES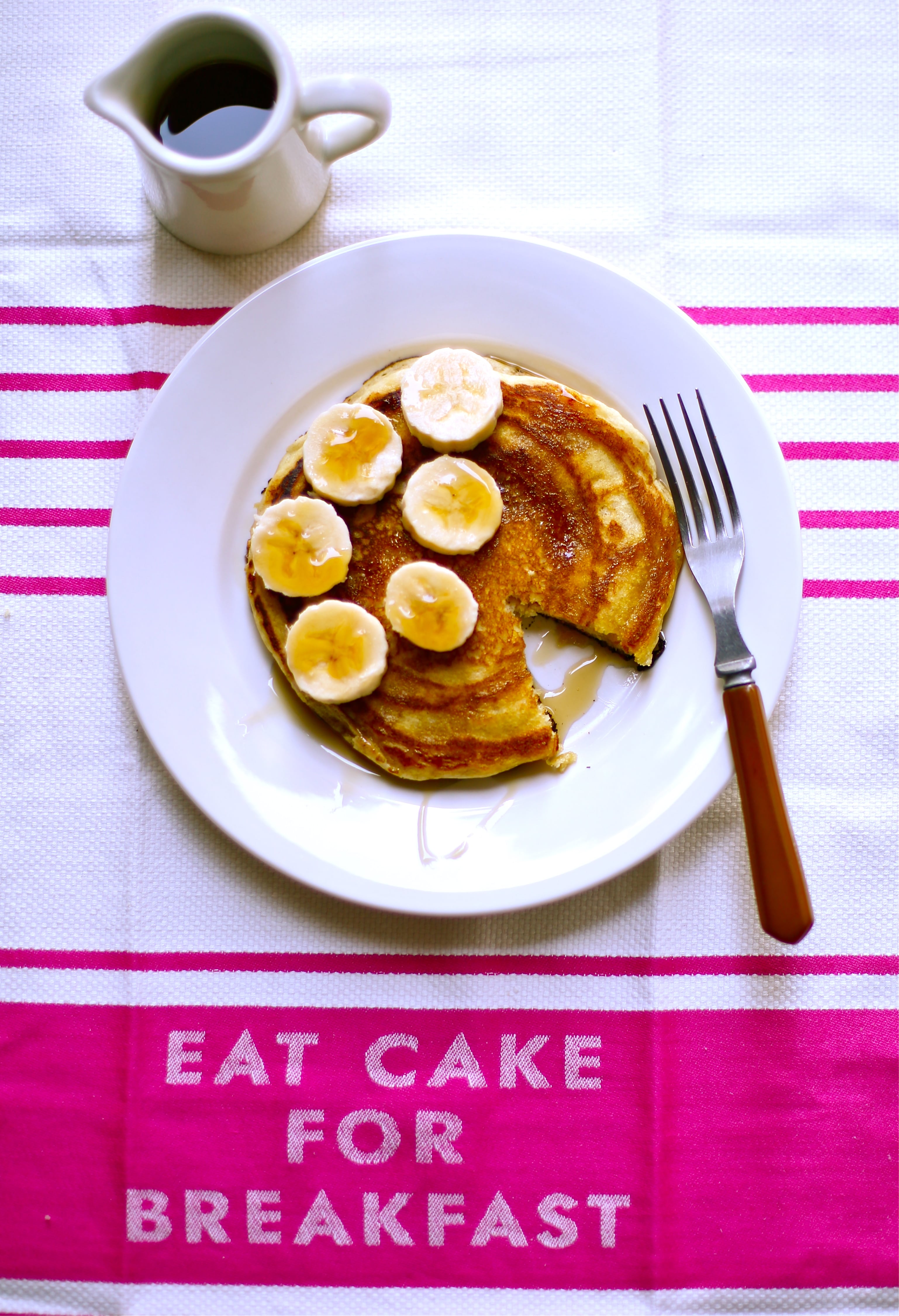 Ingredients
Makes 5 large pancakes
1 cup all-purpose flour
2 tablespoons baking powder
1/2 teaspoon salt
2 tablespoons sugar
1 egg
1 1/4 cup whole milk (nut milk works too)
1/3 cup creamy (smooth) peanut butter
1/2 teaspoon vanilla extract
1 tablespoon canola oil
Bananas, sliced, for serving
Maple syrup, for serving
Instructions
In a large mixing bowl, combine the dry ingredients - flour, baking powder, salt, sugar.
In a separate, medium mixing bowl, combine the egg, milk, peanut butter and vanilla extract. Whisk the wet ingredients together until combined.
Pour the wet ingredients over the dry ingredients and mix until just combined.
Add the canola oil to a non-stick skillet and heat on medium high heat (275 degrees.) Spoon one-fifth of the batter into the pan making a roughly 4 " pancake.
Cook for about 2 minutes, until the edges start to bubble and look a little dry. Use a thin spatula to carefully lift and flip the pancake to the other side, continue cooking for another 2 - 2 1/2 minutes until golden brown.
Repeat with the rest of the batter and serve with sliced bananas on top and warm maple syrup.
7.8.1.2
56
https://www.studiodelicious.com/peanut-butter-banana-pancakes/
SOURCE:  Studio Delicious, adapted from Food 52
Please don't reprint/copy and paste photos with recipes from Studio Delicious without prior permission as they are copyrighted. If you'd like to feature a recipe on your website, please rewrite the header and method of preparation in your own words and link back to this original post with Studio Delicious as the source.