Wondering if that squash you bought at the store is still good? Here's a guide to help you identify signs of spoilage for both winter and summer squash, with some fantastic squash recipes to try!
Jump to:
Ever brought a whole butternut squash home from the grocery store only to have it sit on the counter for weeks? (This would be me.)
If you're wondering if that squash is still edible, I've got you covered with this simple guide about how to tell if squash is bad:
What to look for when checking for freshness.
Tips and cues for appearance, texture and smell.
Simple tips plus a few great squash recipes to try.
Signs Your Squash Has Gone Bad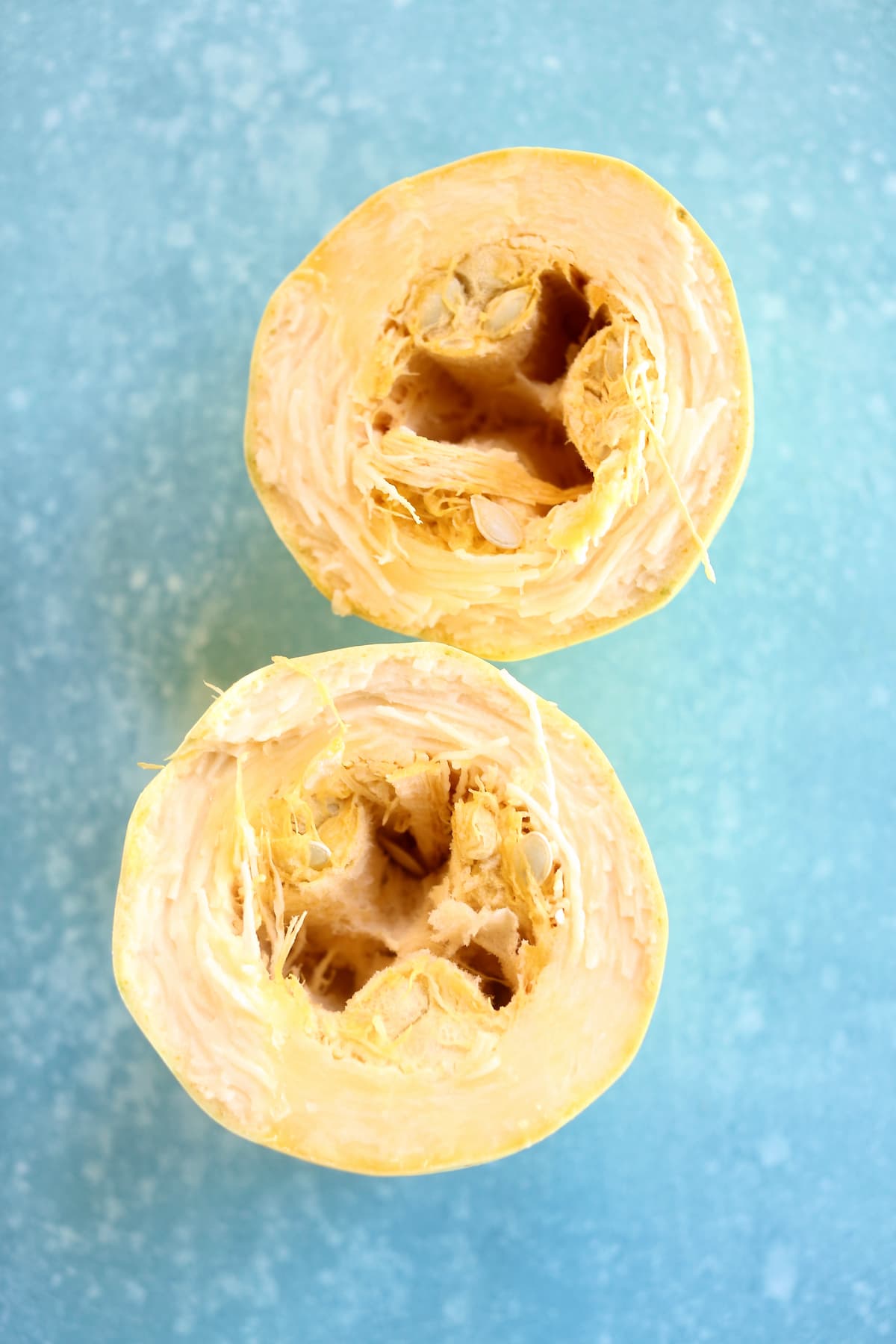 Knowing how to identify the signs of spoilage is helpful before you get started with cooking any type of squash. Here's some simple tips:
Appearance: Check for visual signs of rotting, like soft spots or moldy skin. The exterior of a squash past its prime will be wrinkled, shriveled, leathery.
Smell: Any unpleasant odor coming from the squash? Time to toss it.
Skin: When you press on the skin, does it feel soft and spongy? This is a sign it's bad! A fresh squash should feel solid and firm.
Stem: Inspect the stem if it's still attached, and check to see that it's not dried up, brown or moldy. These are all bad signs that it's time to throw the squash away.
Discoloration: If you see dark spots, puckering, or odd color, this is a sign the squash will have a bitter taste and is starting to go bad.
How to Check Your Squash For Freshness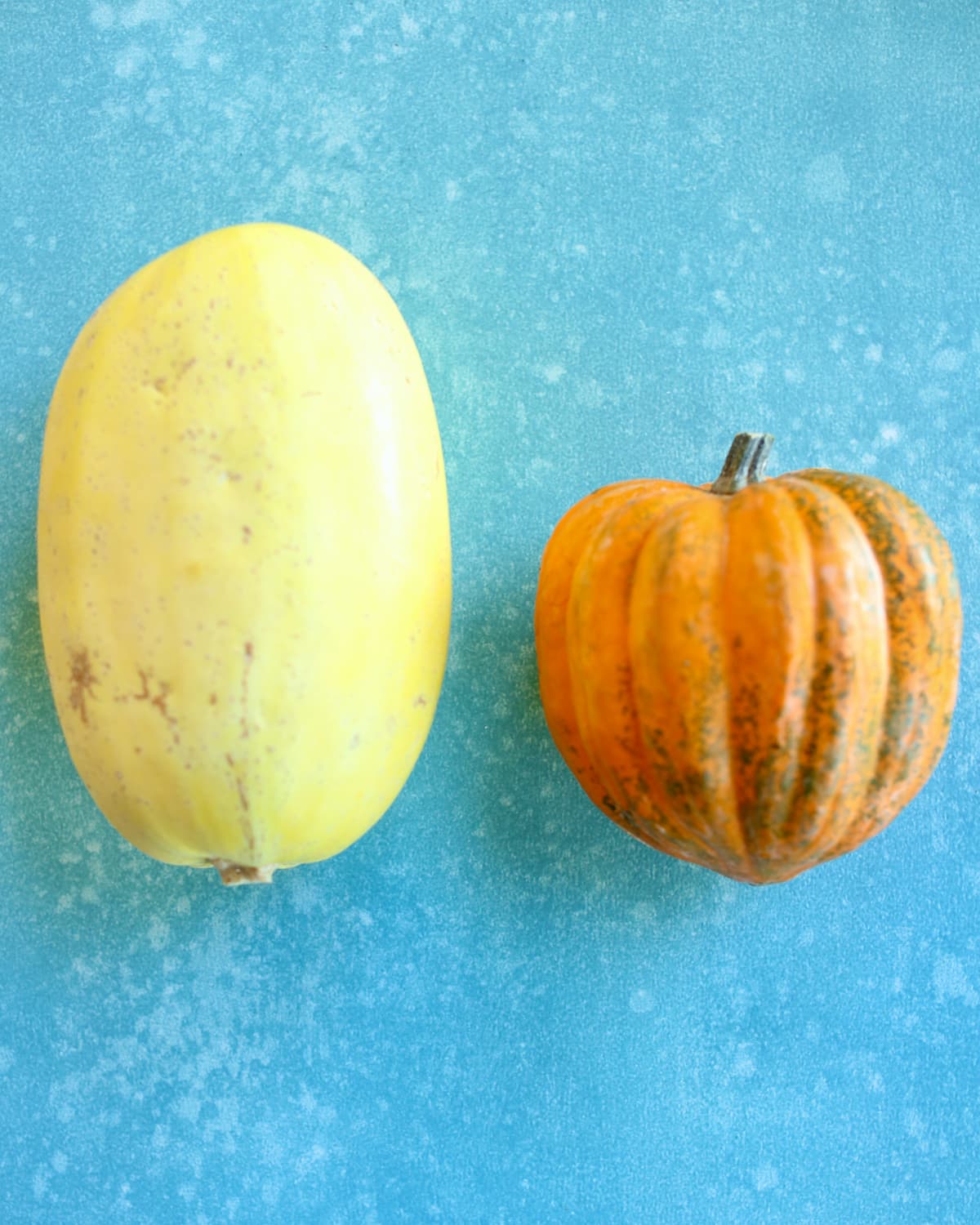 Do a quick check to test your squash for freshness. Here's how:
Is the outer skin firm and smooth, without any blemishes, cuts, wrinkles and discoloration?
Does the squash feel firm everywhere, and heavy for its size? If it feels light, spongy or mushy, it's past its prime.
Is the stem firmly intact, slightly green and attached to the vegetable? If it's looking brown or is about to fall off, it's no longer fresh.
When you smell the squash, does it have an unpleasant odor? These are signs it's likely gone bad and shouldn't be eaten.
If your squash passes these four steps, you're good to go!
Identify Spoilage In Squash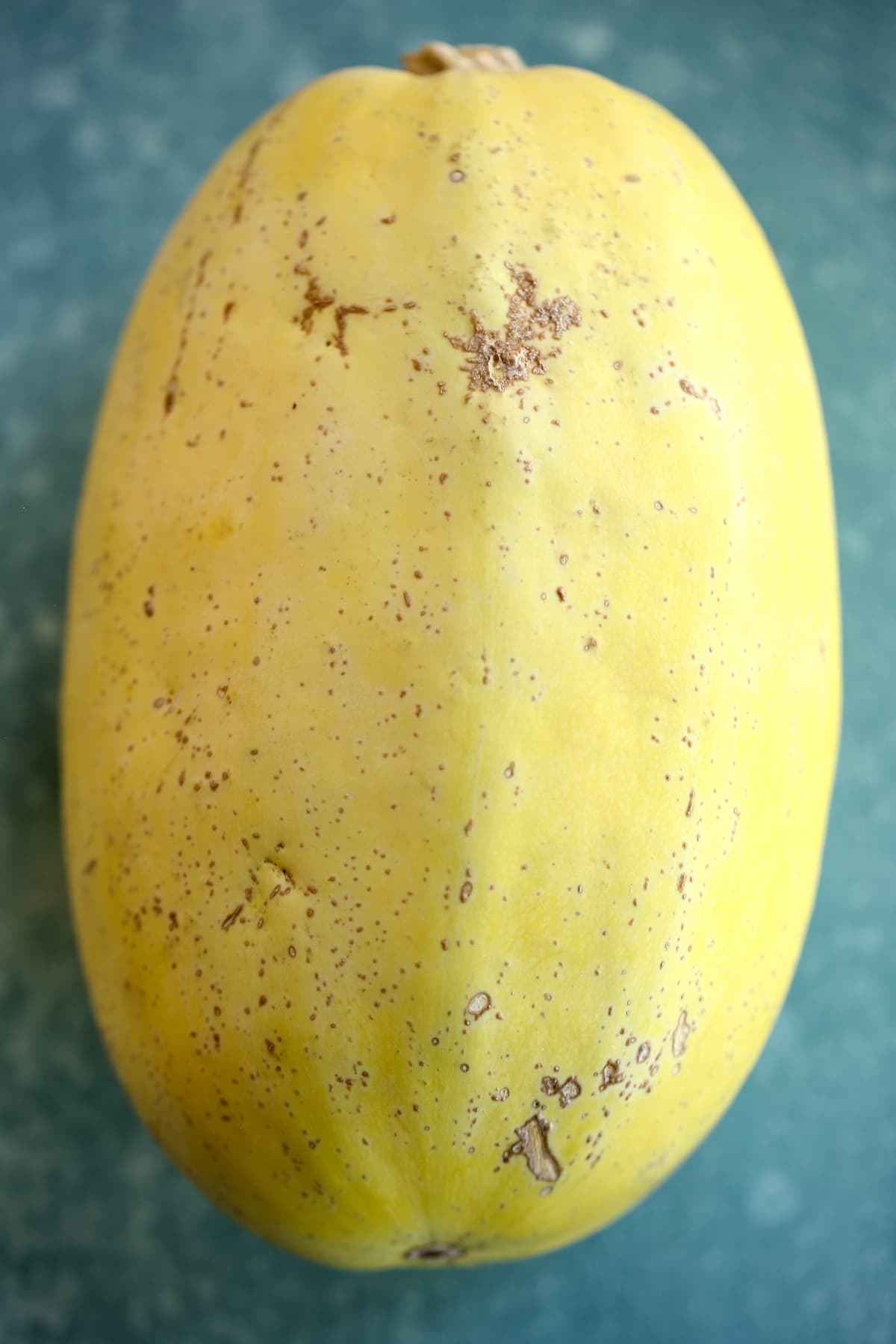 My best tips for identifying spoilage in squash are:
Visible signs of mold or brown spots.
Black, moldy or discolored spots.
Soft spots that are mushy when pressed, and dry, cracked spots on the skin.
Foul odor. Unpleasant smell is a key sign that the squash is not edible.
Squishy texture. When you cut the squash open and the flesh inside is spongy, soft, or slimy with rotten spots, it's a clear sign it's spoiled and should be tossed.
When To Toss Your Summer Squash
Knowing if your summer squash is still fresh is very similar with winter squash, but note that summer squash tends to turn bad much quicker.
For best flavor, check for these signs of spoilage:
Visible mold and fungus.
Mushy, soft spots on a whole squash, that when cut are spongy and soft.
Discolored, dull or puckered skin.
Rotten smell = rotten squash.
Outer layer of wrinkled, shriveled skin.
Expert Tips To Keep Your Squash Fresh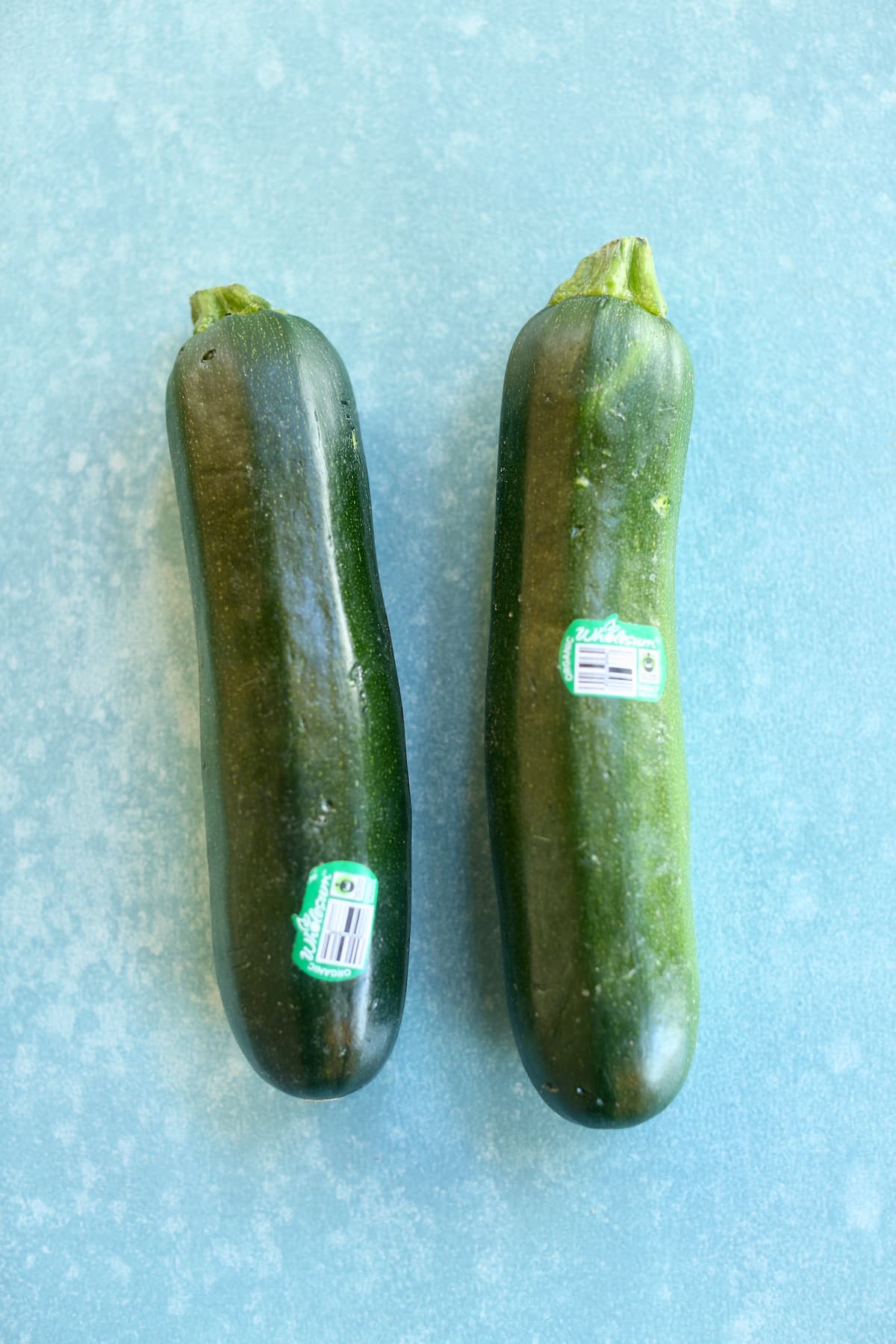 To keep you squash the freshest – with a bright green color and plenty of firmness until ready to eat, use these storage tips:
Store in a cool, dark place with good ventilation. Avoid direct sunlight.
Keep your squash separate from fruits like bananas and apples, which give off ethylene gas and can cause them to ripen (and spoil) faster.
Like most fresh vegetables, it's a good idea to wash your squash only when ready to use. Any moisture will cause it to spoil faster.
Summer squash (like fresh zucchini, yellow squash and patty pan) should be used within a few days of purchase as they have a much shorter shelf life.
Winter squash generally last a long time – for few weeks at least – if purchased at the peak of ripeness.
Serving Ideas
Both winter and summer squash are easy, versatile and taste great!
For summer squash, try these ideas:
Grilled: As a healthy side dish. Just brush with olive oil, salt and pepper and place on the grill for a few minutes each side.
Stir-Fried: Almost any stir-fry will benefit from adding squash along with sliced onions, bell peppers, a flavorful sauce plus some chicken, steak, shrimp or tofu.
Baked: Stuff with ground meat and cheese and bake.
Raw: Grate thin slices to use in salads and omelettes.
Spiralized: Use an inexpensive spiralizer tool to turn the squash into "noodles" that are wonderful with any pasta sauce.
In winter months, try acorn squash and other winter varieties with these recipe ideas:
Roasted: A favorite way to eat winter squash! Cut in chunks or wedges, toss with olive oil and seasonings, roast until tender.
Add to Soups and Stews: Add cubed squash to chili, meaty stews and vegetable soups for bulk and lots of flavor.
Baked: Baked plain or with cheese, chili or sauteed vegetables on top is a great side dish idea.
Mashed: Boil and mash just like potatoes. Add cream, broth and seasonings to finish.
Favorite Squash Recipes
Try some of the delicious squash recipes listed below!
Maple Roasted Squash with Goat Cheese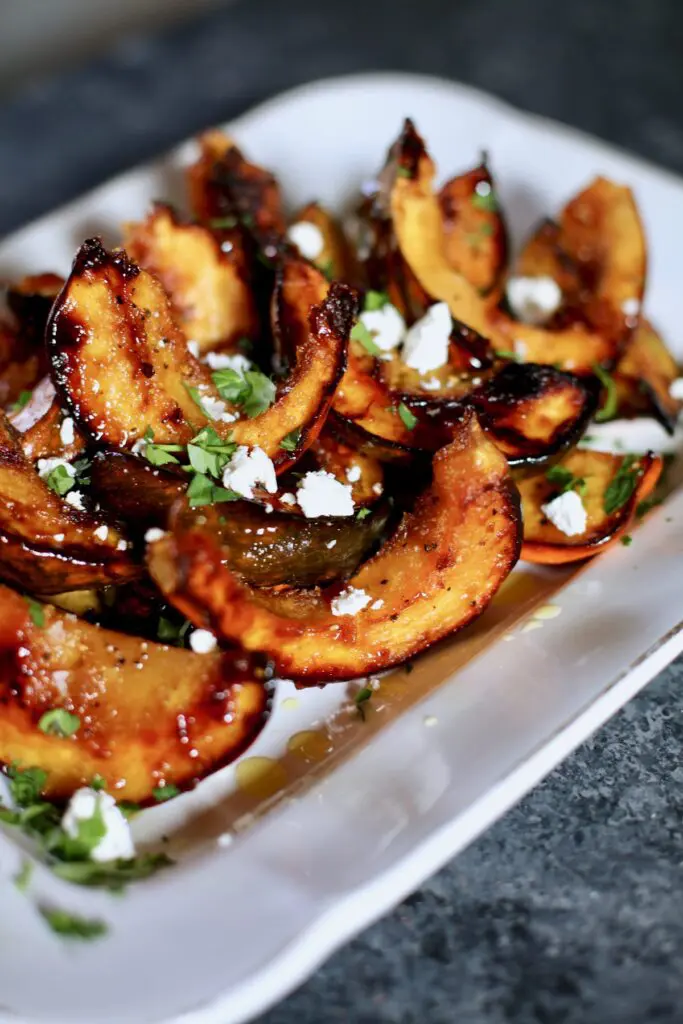 One of the tastiest ways to prepare squash…
Maple Roasted Squash with Goat Cheese: This easy side dish is a reader favorite. Crispy and delicious with caramelized edges, this recipe has a creamy crumble of goat's cheese to top it off. Also, good news! This squash has an edible skin!
Butternut Squash Crostini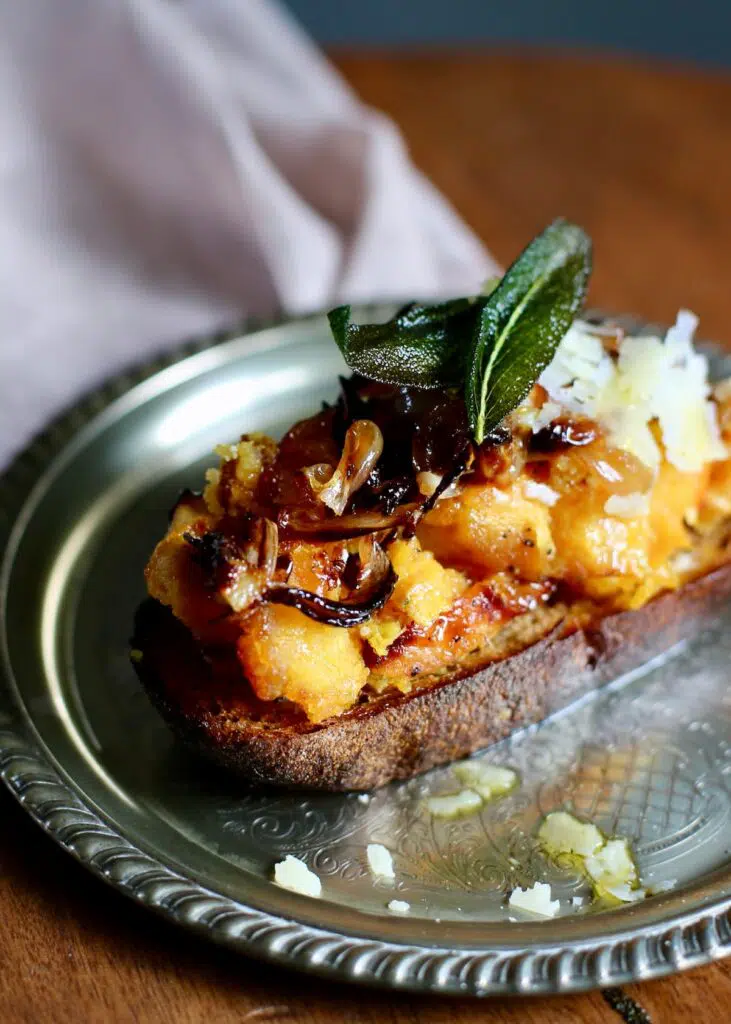 An absolutely delicious way to use leftover squash..
Butternut Squash Crostini: If you have leftover squash, mash it and pile it on warm toasted bread with cheese and caramelized onions and pan-fried sage. You won't be sorry!
Sauteed Zucchini and Yellow Squash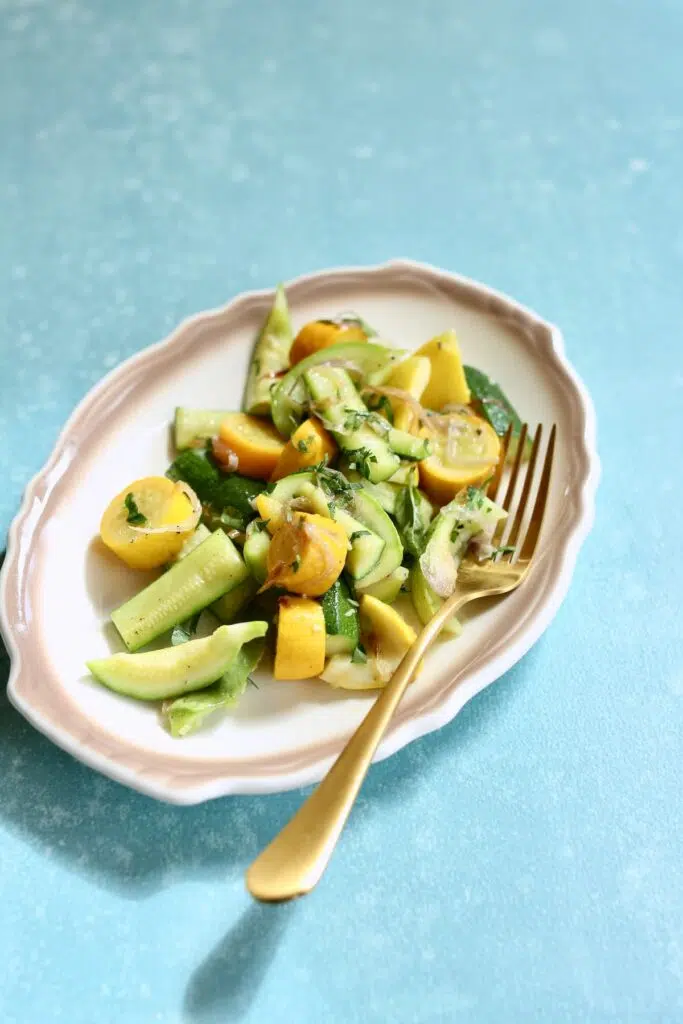 An easy, fresh side dish…
Low Carb Stuffed Zucchini Boats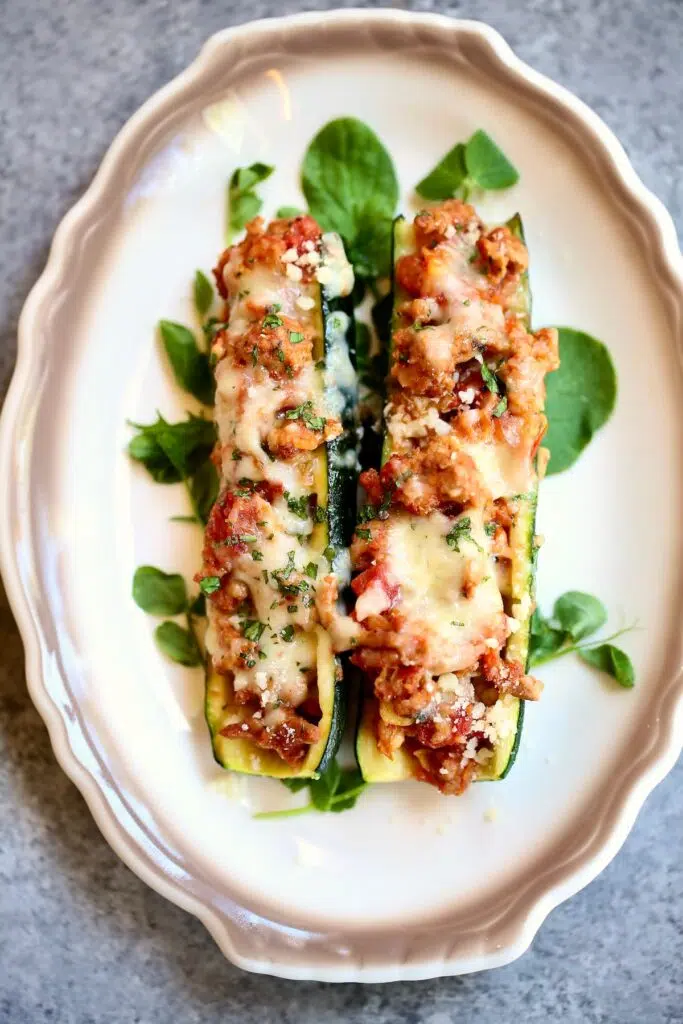 Absolutely delicious cheesy baked zucchini…
Frequently Asked Questions
Can I still use squash that has a few soft spots?
It depends. If you see small soft spots only on the surface of the squash, cut away a small piece to see if it passes the smell test. If so, it's probably safe to use the rest. If there are larger squishy spots, the best option is to throw it away.
How can I store squash to make it fresher longer?
A cool, dry place with good ventilation is best, and away from other vegetables. Ideal temperature is between 50 and 55 degrees Celsius.
What should I store the squash in?
Use a mesh bag (not a plastic bag) for summer squashes like patty pan and zucchini. Wrap the squash loosely in a paper towel first, and then store in a cool spot or refrigerator for 2-3 days.
More Recipes to Try
Looking for more tips and fresh, homemade recipes? Join my email list, tag and follow me on Instagram using #studiodeliciouseats, follow my boards on Pinterest, and see what I'm up to on Facebook and Twitter!