These Roasted Spring Vegetables with Vinaigrette perfectly capture the essence of the season, and are easy to prepare. The natural beauty and flavor of the delicate vegetables are intensified with roasting, and are perfect with a bright vinaigrette served alongside.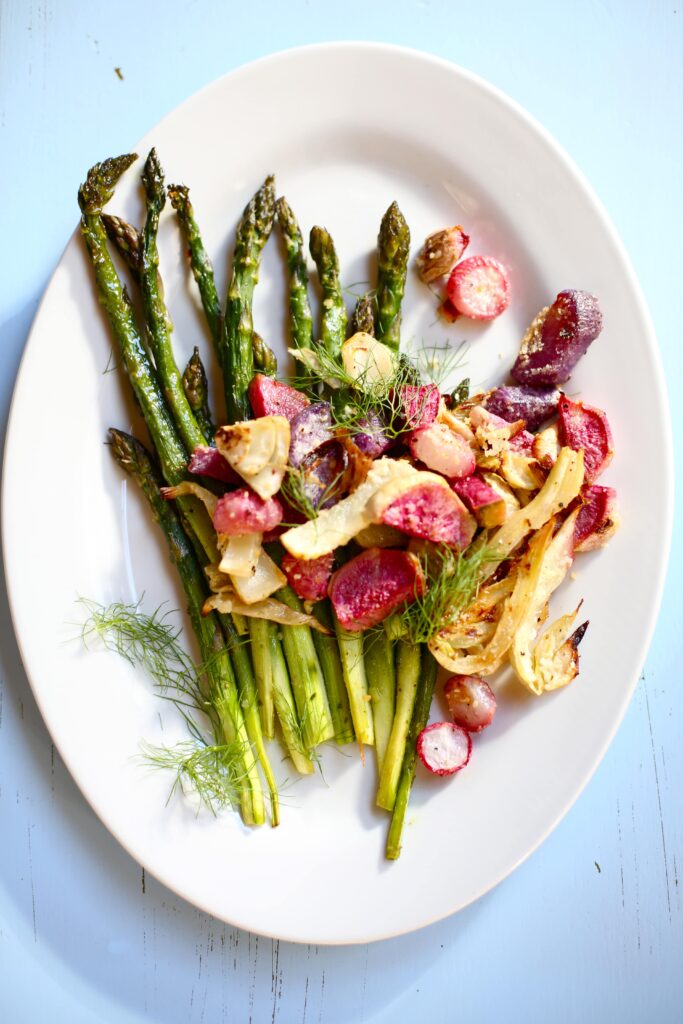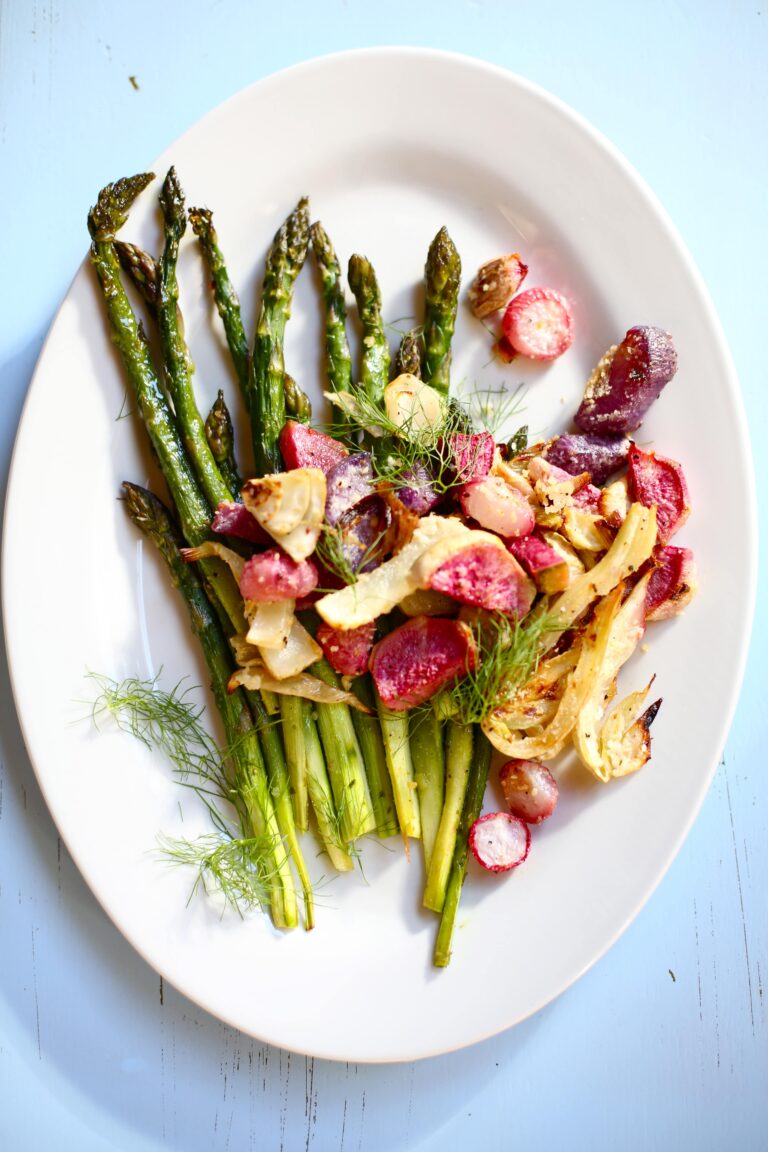 Things are heating up around here and by that I mean both my birdhouses have brand new residents and the chipmunks and squirrels are here in full force.
The robins are back too (my favorite) and I'm sooo excited….