These Apple Butter Hand Pies are a grown-up version of the toaster pastries you loved as a kid, but way better.  They're perfect to serve as a casual dessert for parties, and are extra delicious with a scoop of vanilla ice cream.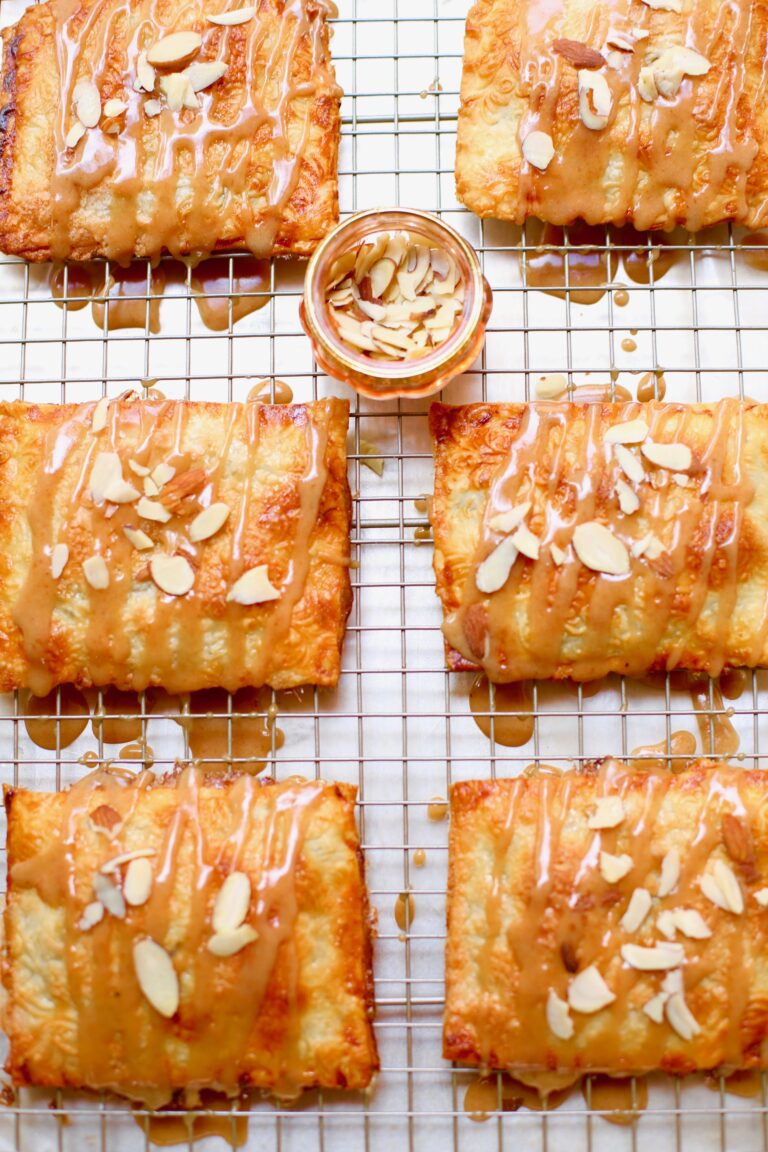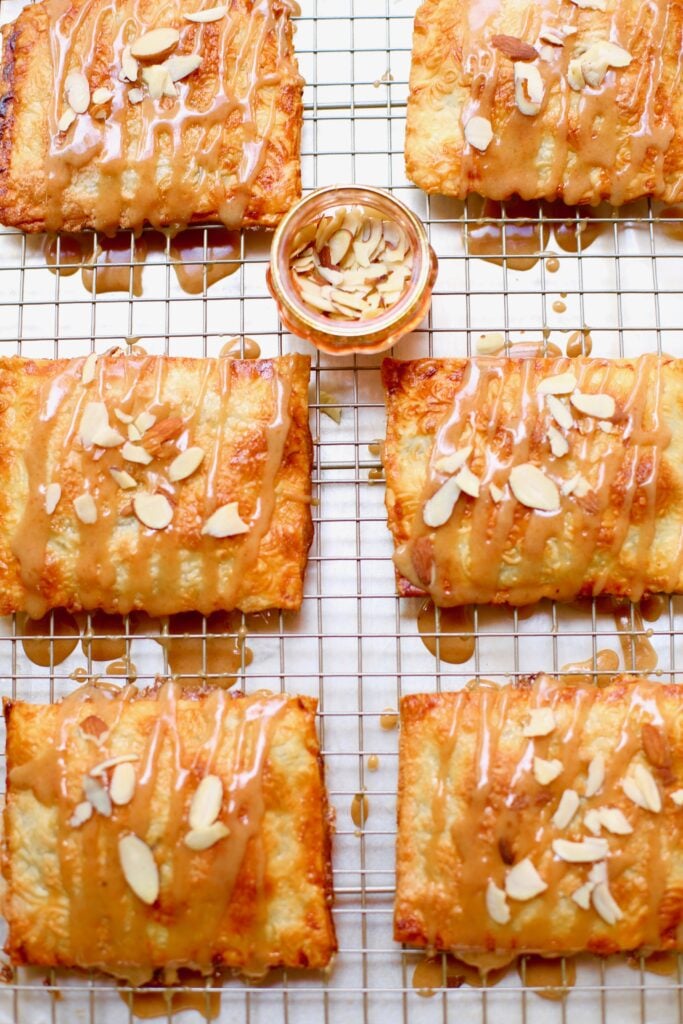 Apple Butter Hand Pies
When I was a kid, the holy grail of "breakfast" was Strawberry Pop Tarts.
With frosting and sprinkles.
And make that two, please.
Always, always heated in the toaster.
This recipe calls for apple butter instead of strawberry jam, and while I'd still love to eat it for breakfast, it's definitely a dessert.
…