These scrumptious Butterscotch Shortbread Cookies are especially welcome during the holidays.  This is chef Gail Simmons recipe and trust me, it's a keeper you'll want to make year-round.  It's easy and an amazingly delicious riff off traditional shortbread recipes.


Butterscotch Shortbread Cookies
In my house, you can't say the word "cookie" without two big, silly Labrador Retrievers running from wherever they are to get one.
No matter how quietly you say the "C" word, they seem to have a sixth sense about it, and it's impossible to turn them down.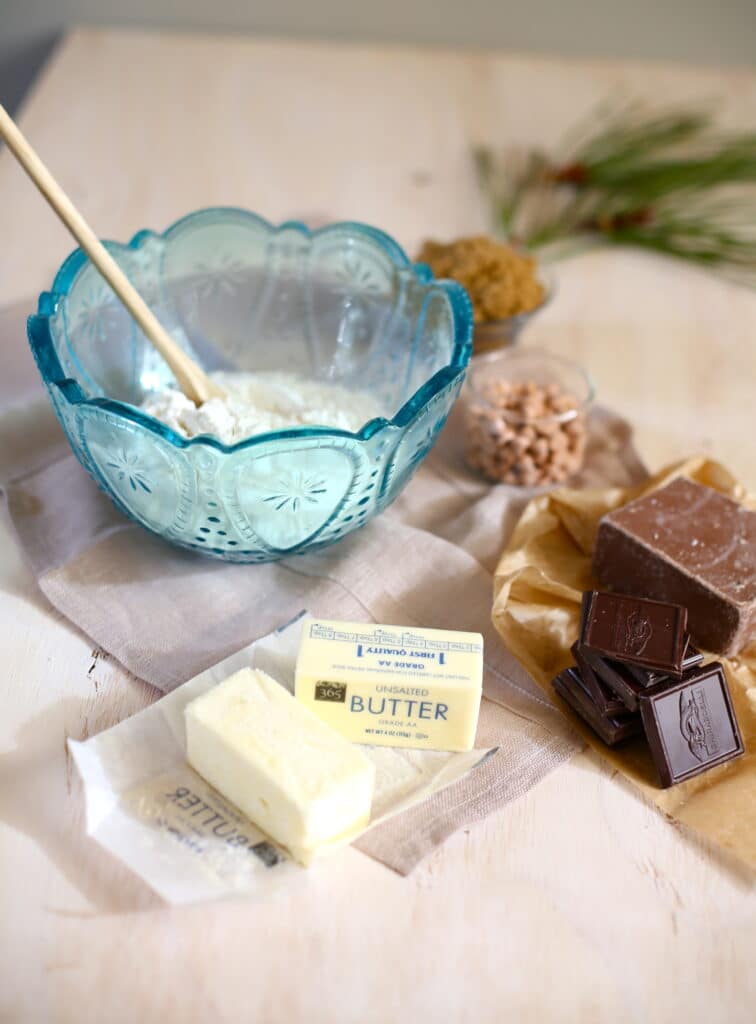 Cookies are a form of payment for everything with these two dogs, no matter how small the task.  Want me outside?  Give me a cookie.  Are we going for a walk? Cookies, please.  Rub my ears and pat my head?  You guessed it.
They are such sophisticated cookie hustlers they've even trained me to give them a cookie after I go potty 🙂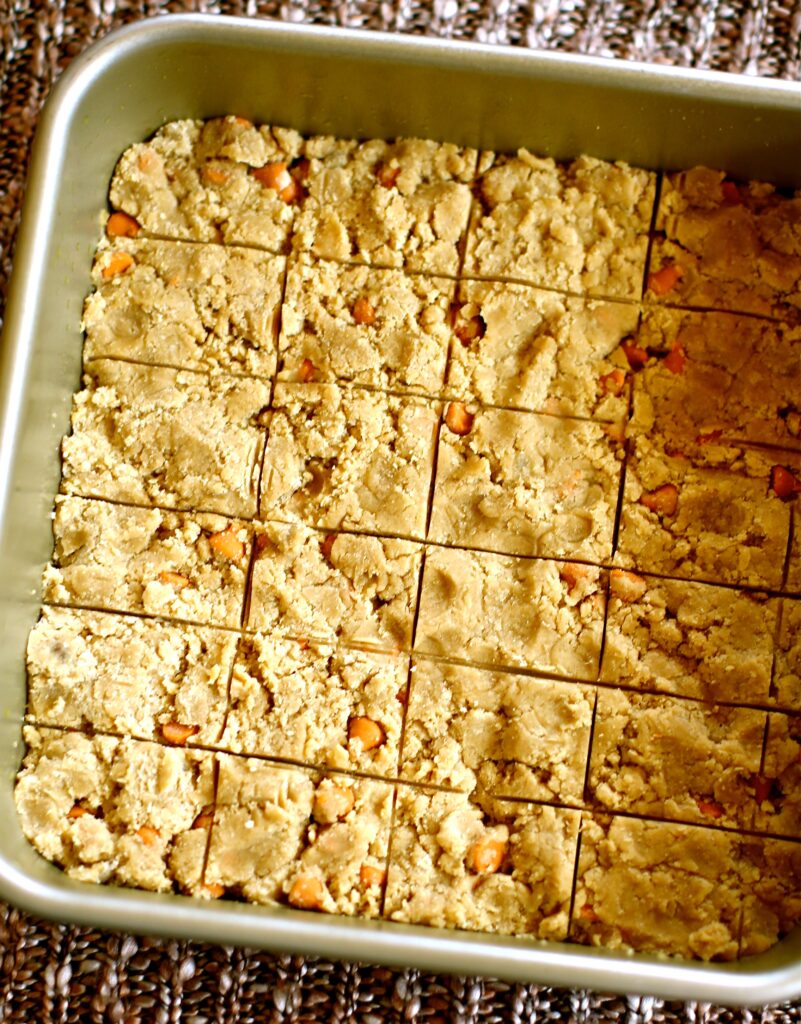 I've baked at least a million cookies in my life so far, and unfortunately, eaten many of them myself.
Cookies make you happy, so I totally get why my dogs take such extreme measures to get one.
I stumbled on this world-class recipe for Butterscotch Shortbread Cookies last Christmas in People Magazine and it's my go-to when I want an impressive and fantastically wonderful tasting cookie.
Not to overstate it or anything 🙂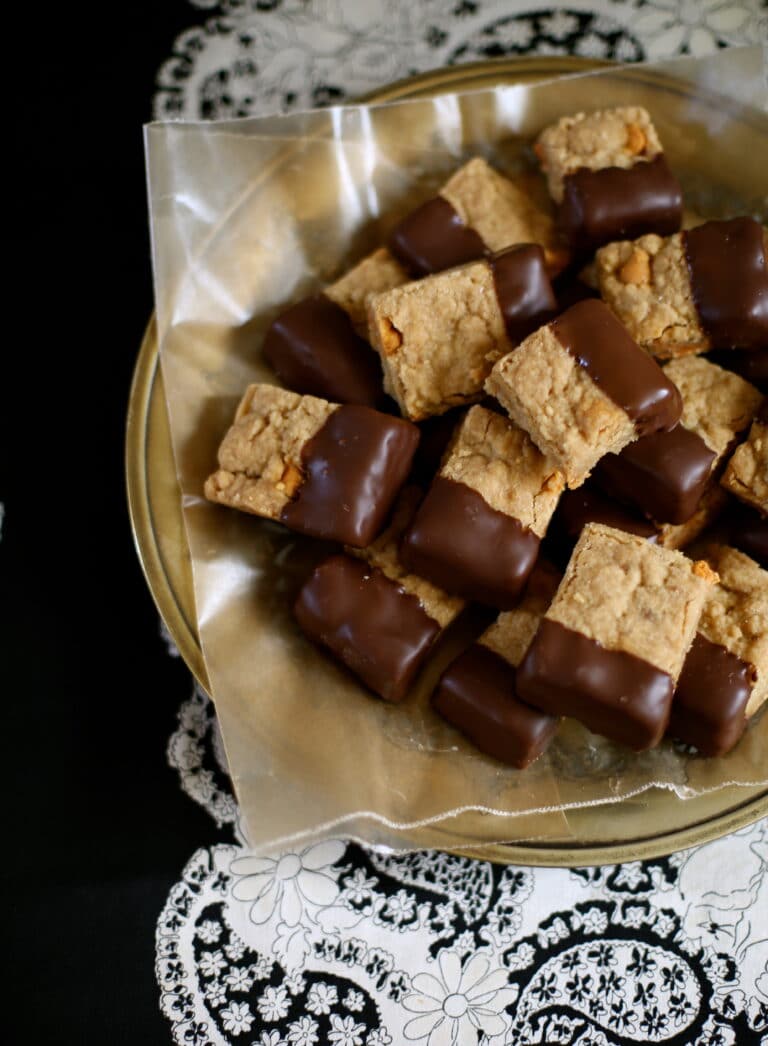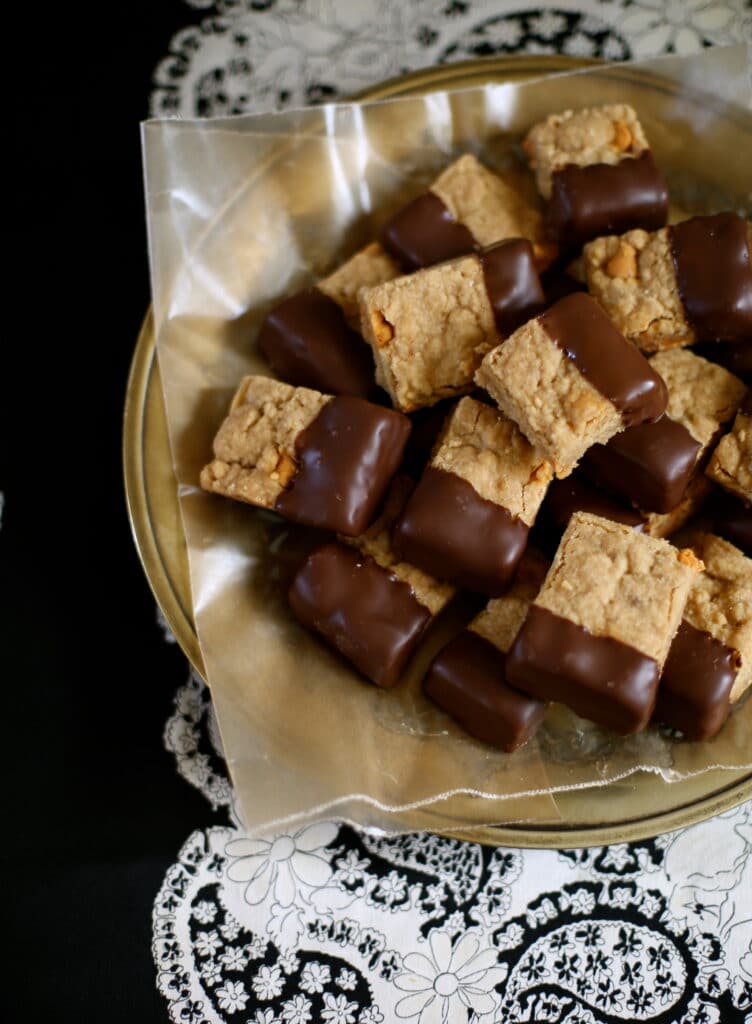 Close your eyes for a minute and remember the best shortbread cookie you've ever tasted.
I'll wait.
Now imagine that delightfully crumbly shortbread with a butterscotch taste too, that makes you so crazy with delight you can't stand it.
I wish I could see your face right now.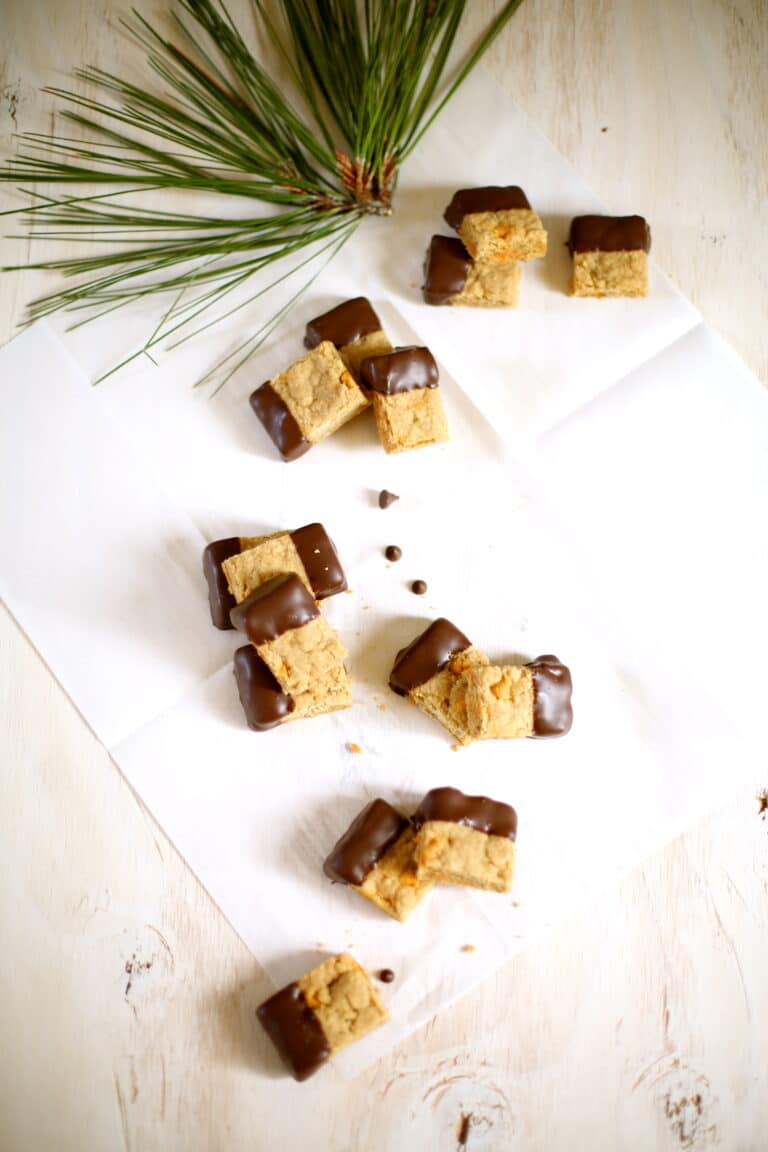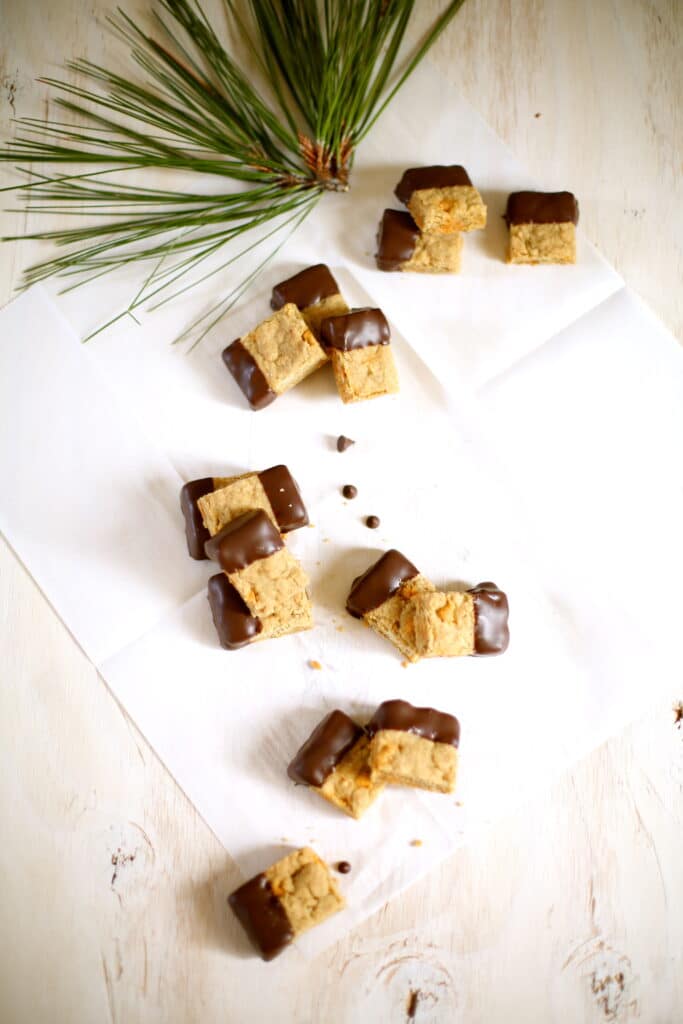 My final thought is don't even consider skipping the chocolate-dipping part. It takes these cookies to a whole different level — the flavors are amazing.
Click Right Here for the Recipe:  Butterscotch Shortbread Dipped in Chocolate
And here's another great cookie recipe: Triple Chocolate Cookies