Blackberries are a delicious and nutritious fruit, and so many recipes to use them in! But how can you tell if they're bad? Take a closer look at the signs to make sure yours are fresh and safe to eat. Here's a guide of the key indicators to watch out for so you can enjoy blackberries at their best!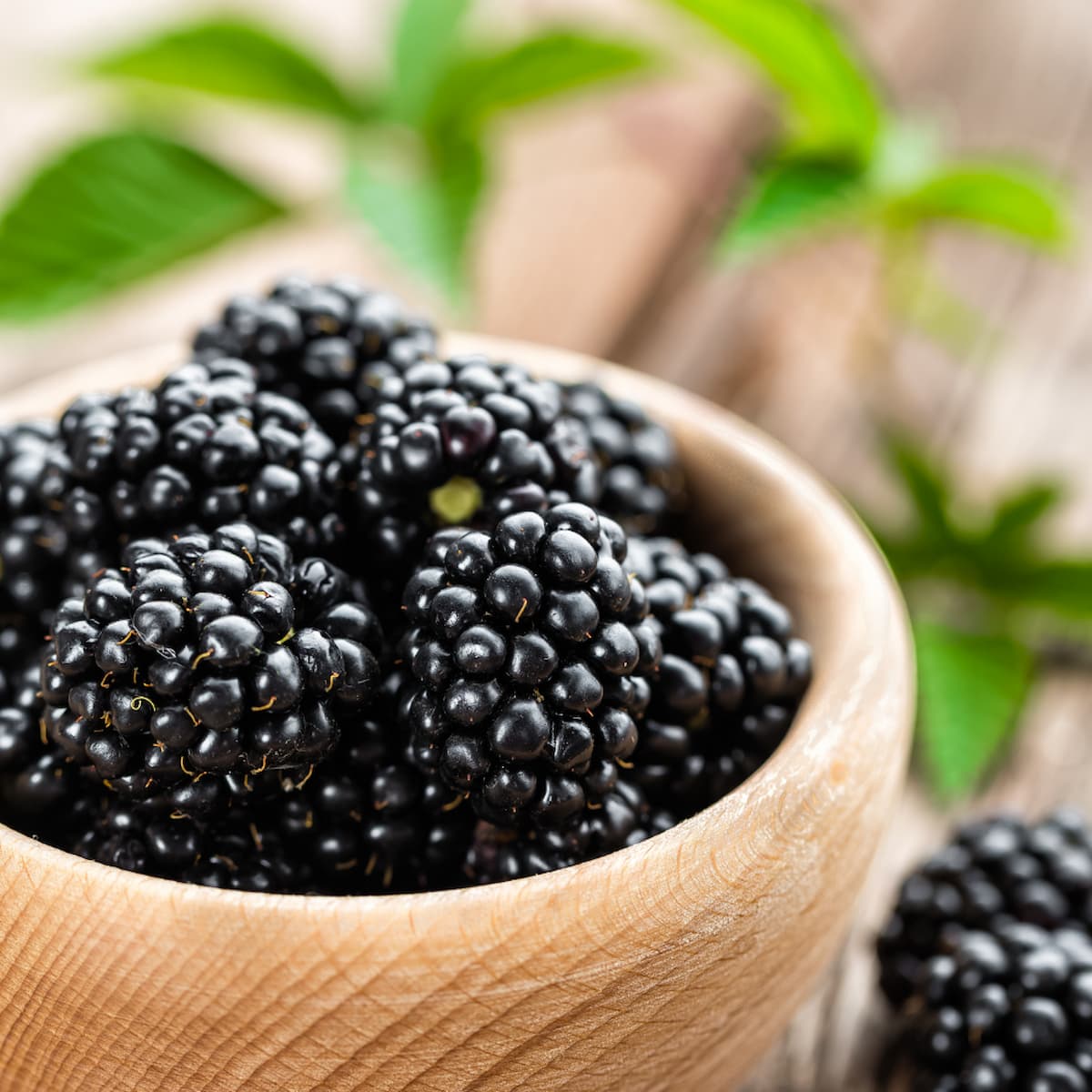 Jump to:
Plump, fresh blackberries are tasty and full of flavor, but it can be frustrating to bring a basket from the grocery store only to find out they're past prime before you've had a change to enjoy them.
This delicious fruit has lots of possibilities, and damaged berries are common but can be avoided with a these tips.
Here's a few good reasons to learn more about this healthy fruit!
Identify the tell-take signs of spoilage, including mold, discoloration and off smells.
Learn tips about how to properly store blackberries to extend their life.
Favorite blackberry recipes to try!
Signs That Your Blackberries Have Gone Bad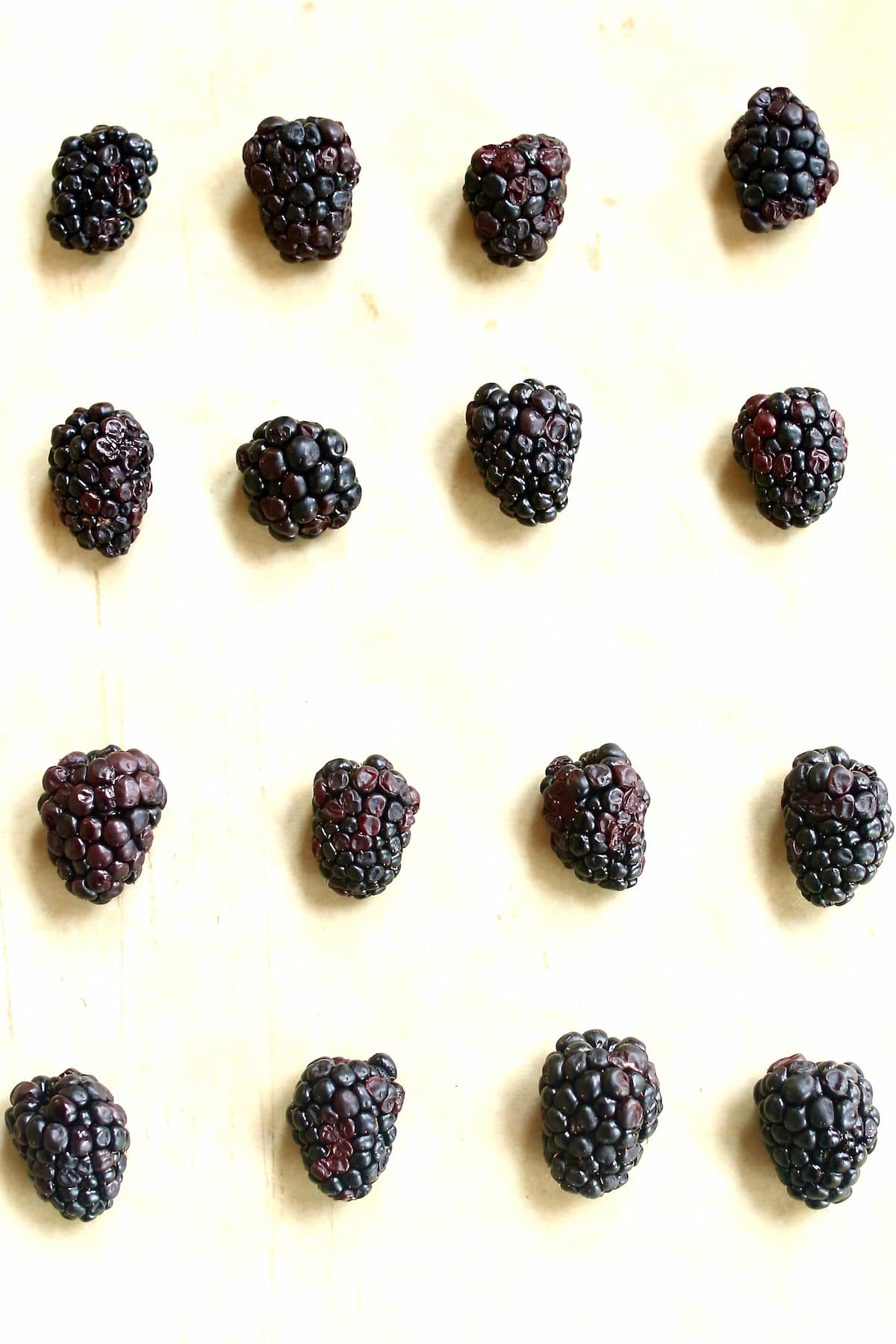 Given their dark color, it's not always easy to tell if blackberries have gone bad! Here's a few visual clues to look for:
Mold: Those gray, white or green fuzzy areas on the blackberry means they should be tossed. Mold spores spread quick! Moldy blackberries = bad.
Discoloration: Again, hard to tell with a dark berry, but a big clue is are they really dark and mushy or have flat areas and white spots? Then they've started to spoil and you should discard them.
Smelly: Notice an off-smell? No one wants to eat smelly, bad blackberries. No one.
Sticky: That slimy texture means that the berries have bruised or started to break down with bacterial growth.
If you notice any of these signs, better throw them away than risk eating them spoiled.
How to Properly Store Blackberries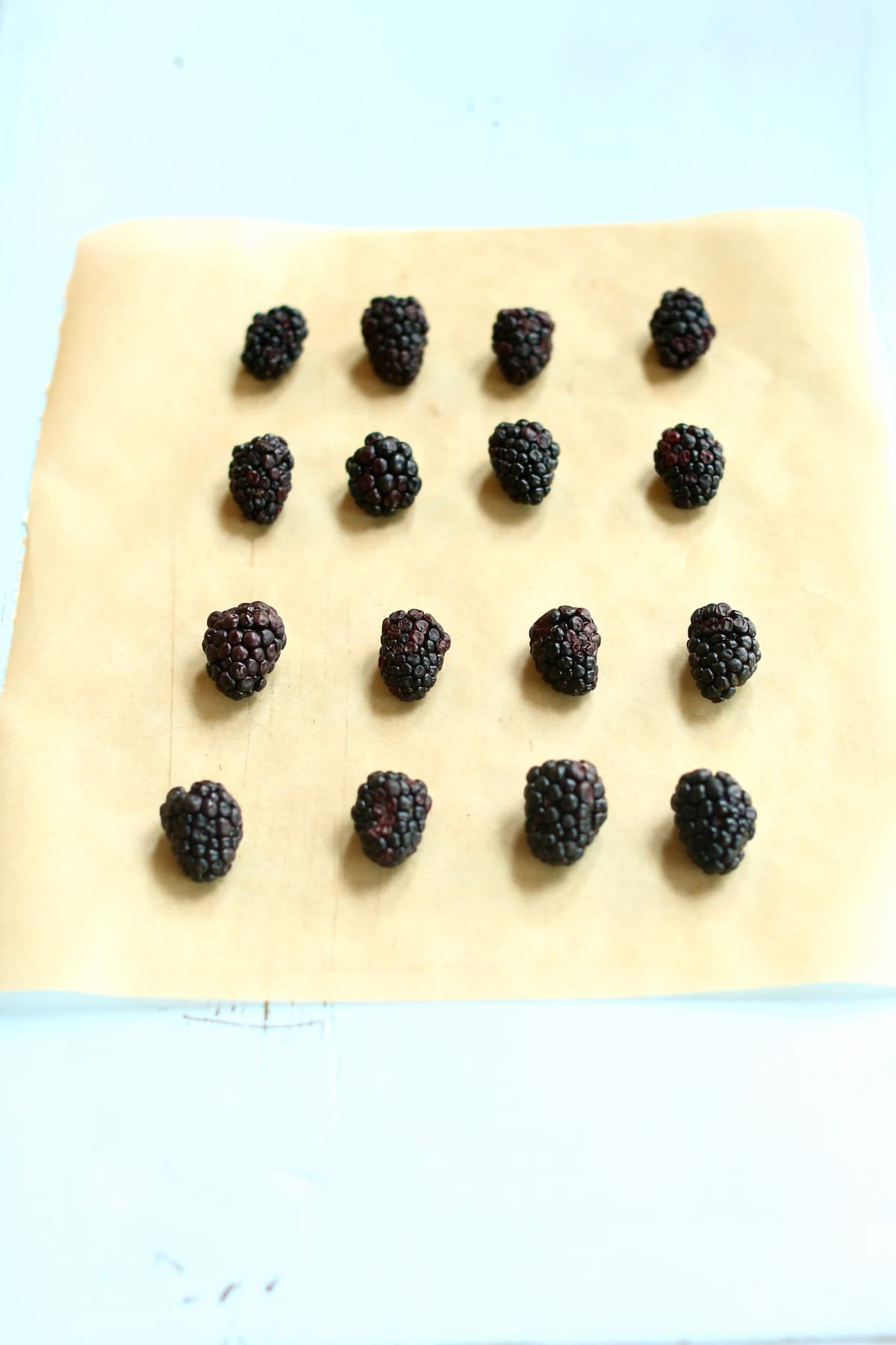 The best way to store fresh blackberries is to keep them in a cool and dry spot such as the refrigerator, not room temperature.
Here's a few good tips for that:
Don't wash the berries before storing. (Do that right before you plan to use them.)
Keep them in a shallow container (or plate) lined with paper towels to absorb their moisture.
The first thing I do is line the plastic clam shell (original container) they come in with a paper towel to soak up any moisture.
Eat them within 1-2 days of purchase. They're really perishable, so be sure to check for signs of spoilage even after a couple of days.
Freeze them! If you have a lot of berries on your hands, see my blackberry recipes below, or place them on a single layer on a baking sheet and freeze completely. Then transfer to a heavy-duty freezer bag or airtight container for up to 90 days.
How to Select the Freshest Berries
There's nothing better than the Farmer's Market for fresh berries and other produce. Here's a few tips to help you select the best blackberries available:
Look for best quality, plump, firm berries.
Look for a deep, dark color which indicated ripeness and sweetness.
If they come in a plastic package, turn it over and look at the sides. Any moldy bits when you inspect it? Avoid packages with condensation gathered on the sides or top too.
Smell test. Do they have an off-smell? Or are they fresh, sweet, wonderful?
Taste! Farmer's Markets will almost always let you taste before you buy, same at the grocery store. It's worth the ask and is the best option to check the flavor. They should be juicy, sweet, slightly tart and melt in your mouth!
Serving Ideas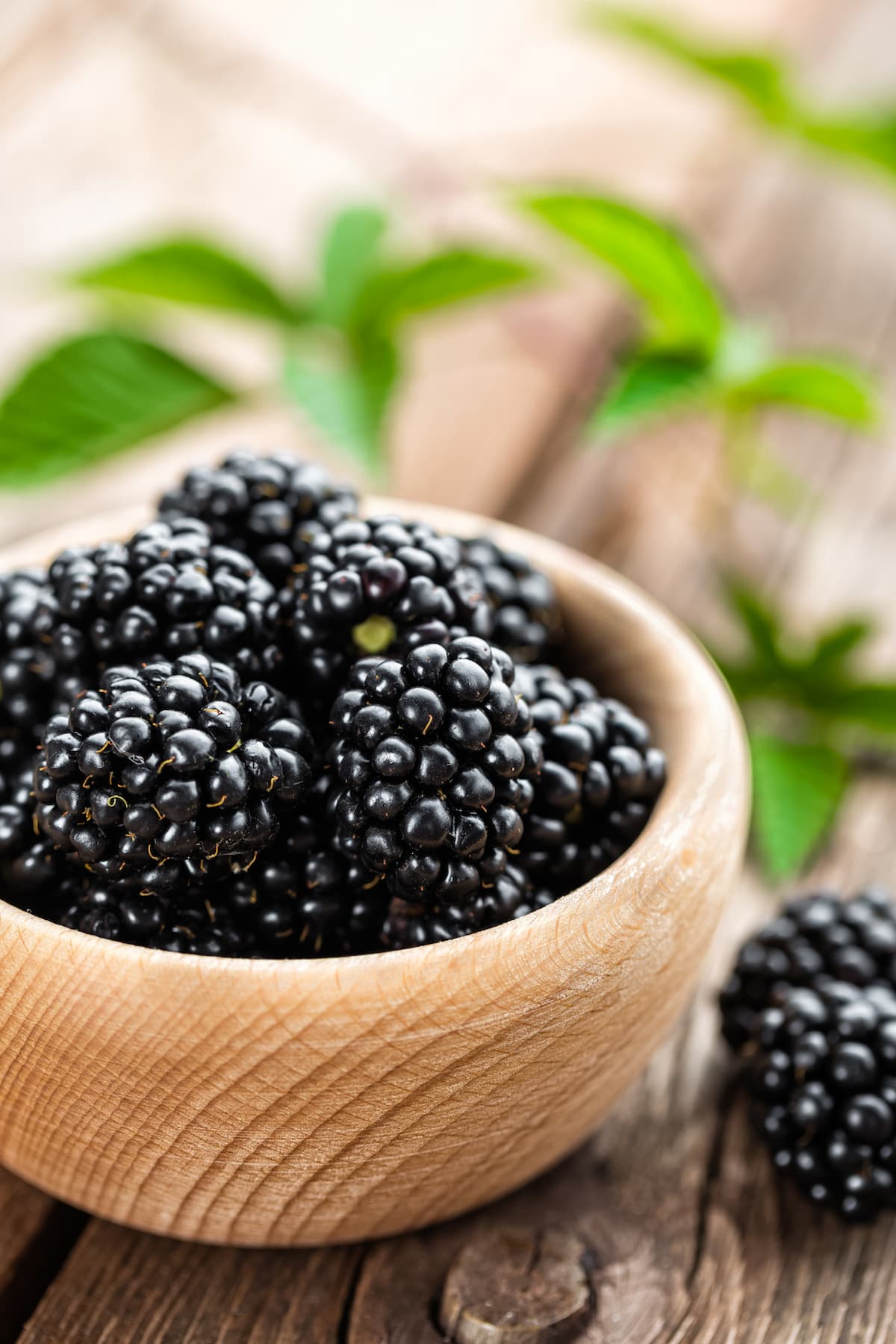 There are various ways to eat fresh berries, which are a wonderful snack eaten fresh as is from the Farmers Market. Rinse with cold water first and enjoy a healthy snack.
Add them to your breakfast! Fresh blackberries are wonderful on yogurt with granola, on oatmeal, pancakes, waffles or fruit salad.
Smoothies are delicious with frozen blackberries. This soft fruit blends well with coconut milk and a frozen banana for a great tasting snack.
Bake some dessert! Add them in to a warm from the oven fresh fruit crisp and serve with vanilla ice cream.
Recipes With Fresh Blackberries
Here are some of my favorite recipes for using fresh blackberries. I hope it inspires you to invent some of your own!
Blackberry Goat Cheese Salad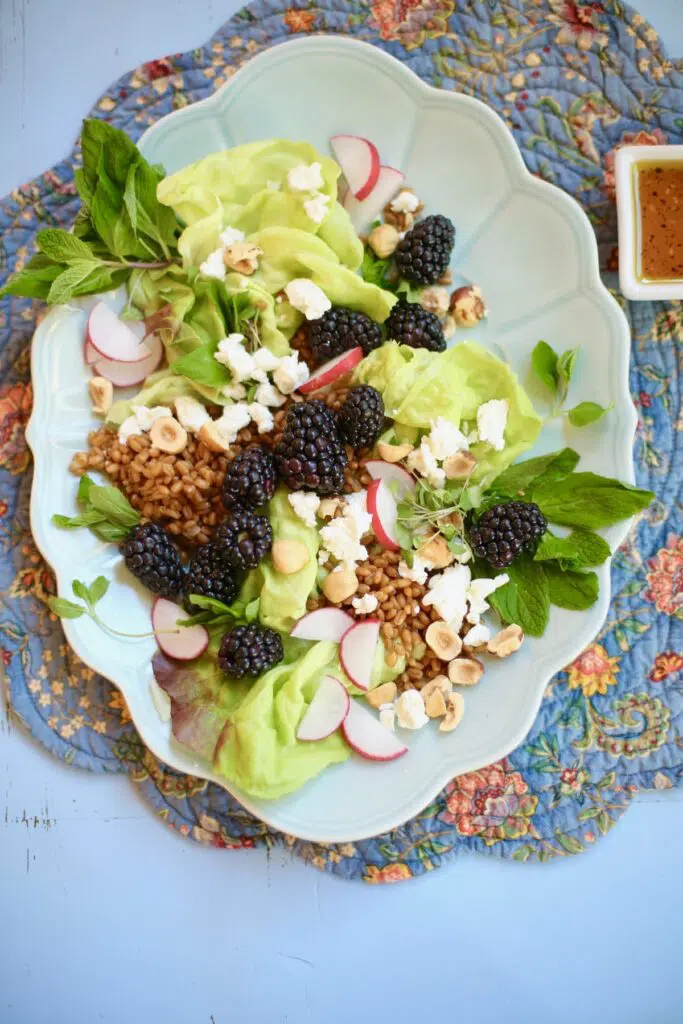 Blackberry Goat Cheese Salad: This is a wonderful, fresh salad and perfect for a special dinner. Or, add some sliced chicken to it and make it a meal!
Blackberry Galette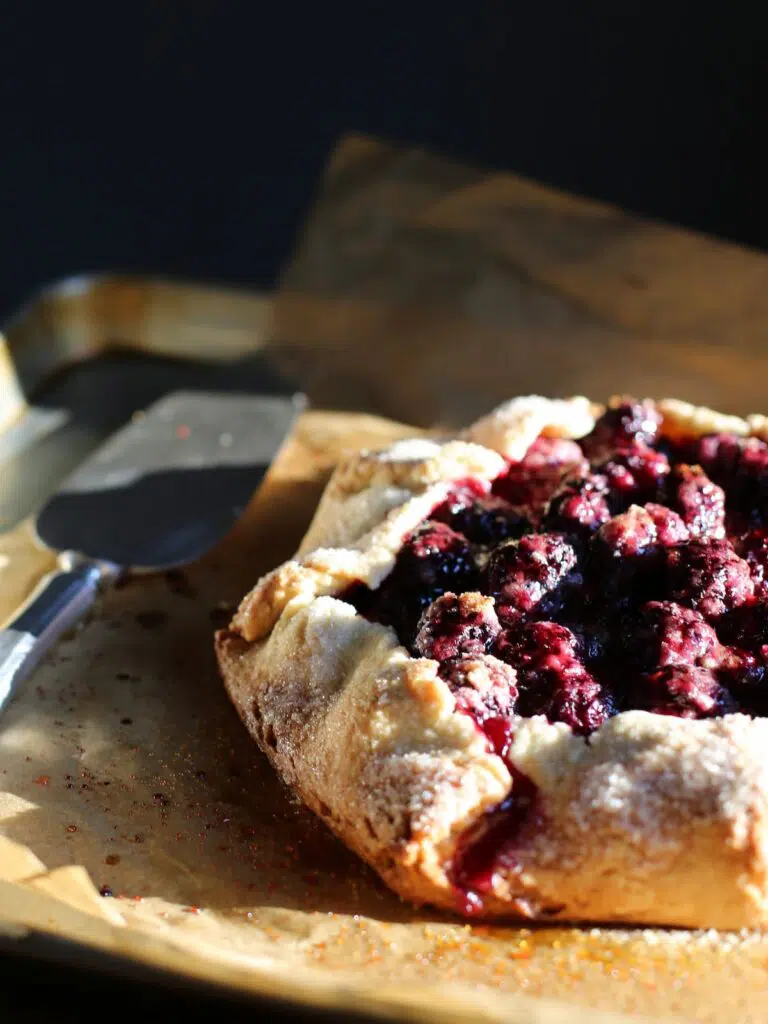 Blackberry Galette: This flaky, luscious galette is just a free-form pie by a different name. Sweet, juicy and so delicious, this recipe is a keeper!
Blackberry Cranberry Sauce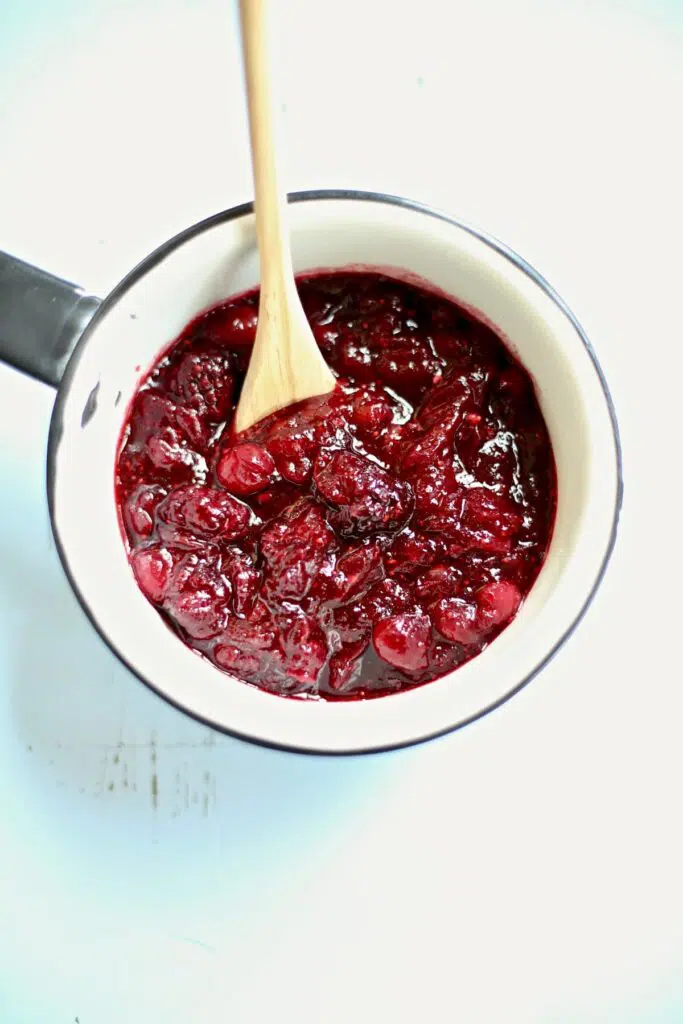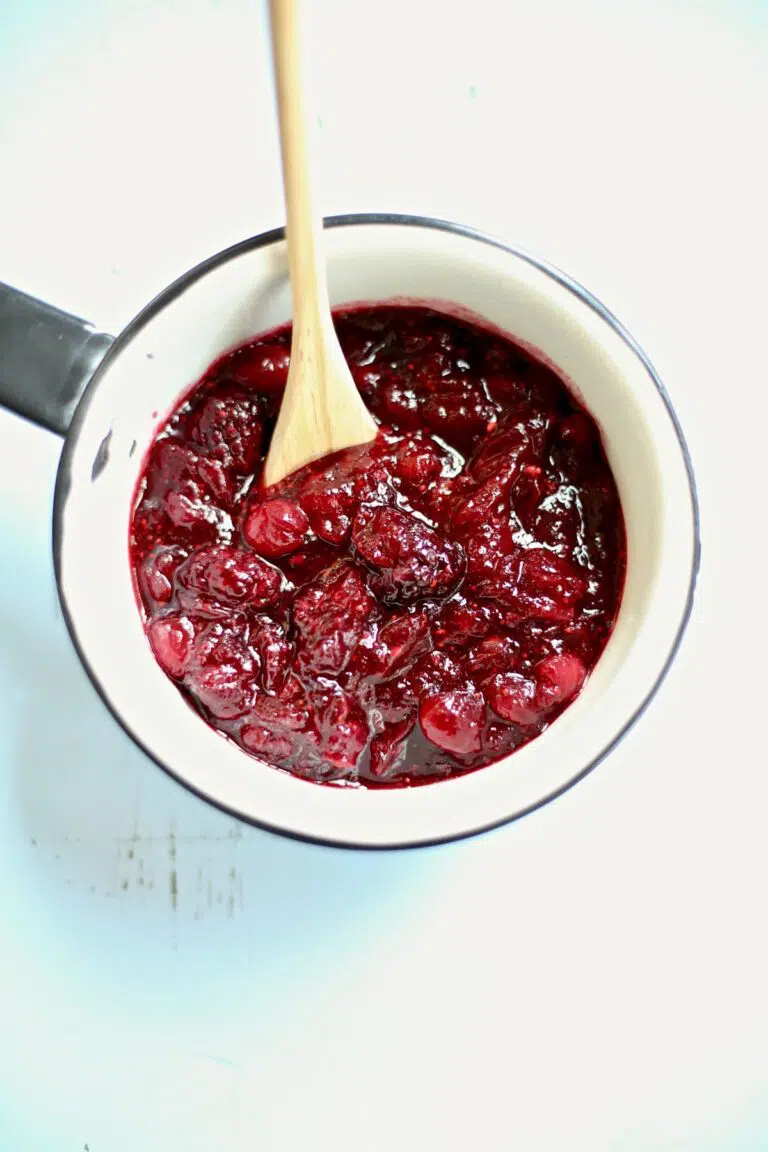 A versatile relish that's full of flavor.
Frequently Asked Questions
How long do blackberries last before spoiling?
Blackberries are highly perishable and should be eaten within just a few days of purchase, and stored in a cool spot like the refrigerator.
Can you eat blackberries if they just a have small moldy spot?
Nope. Better toss them as mold spreads quickly and are unsafe to eat. If you see even a little mold, throw the berries out.
Can you use overripe blackberries in a recipe?
If the berries are just a little overripe with no mold, no bad smell and no discoloration, use them in smoothies, pies, jams or other baked goods.
More Recipes to Try
If you've read "How to Tell if Blackberries Are Bad", or any other recipe on Studio Delicious, please rate the recipe 5 stars and tell me how you liked it in comments below!
Looking for more tips and fresh, homemade recipes? Join my email list, tag and follow me on Instagram using #studiodeliciouseats, follow my boards on Pinterest, and see what I'm up to on Facebook and Twitter!