Here's a list of Farm Fresh Taste of Home Favorites! You'll find lots of variety with fresh-picked favorite ingredients straight from the farmer's market, there's something for everyone!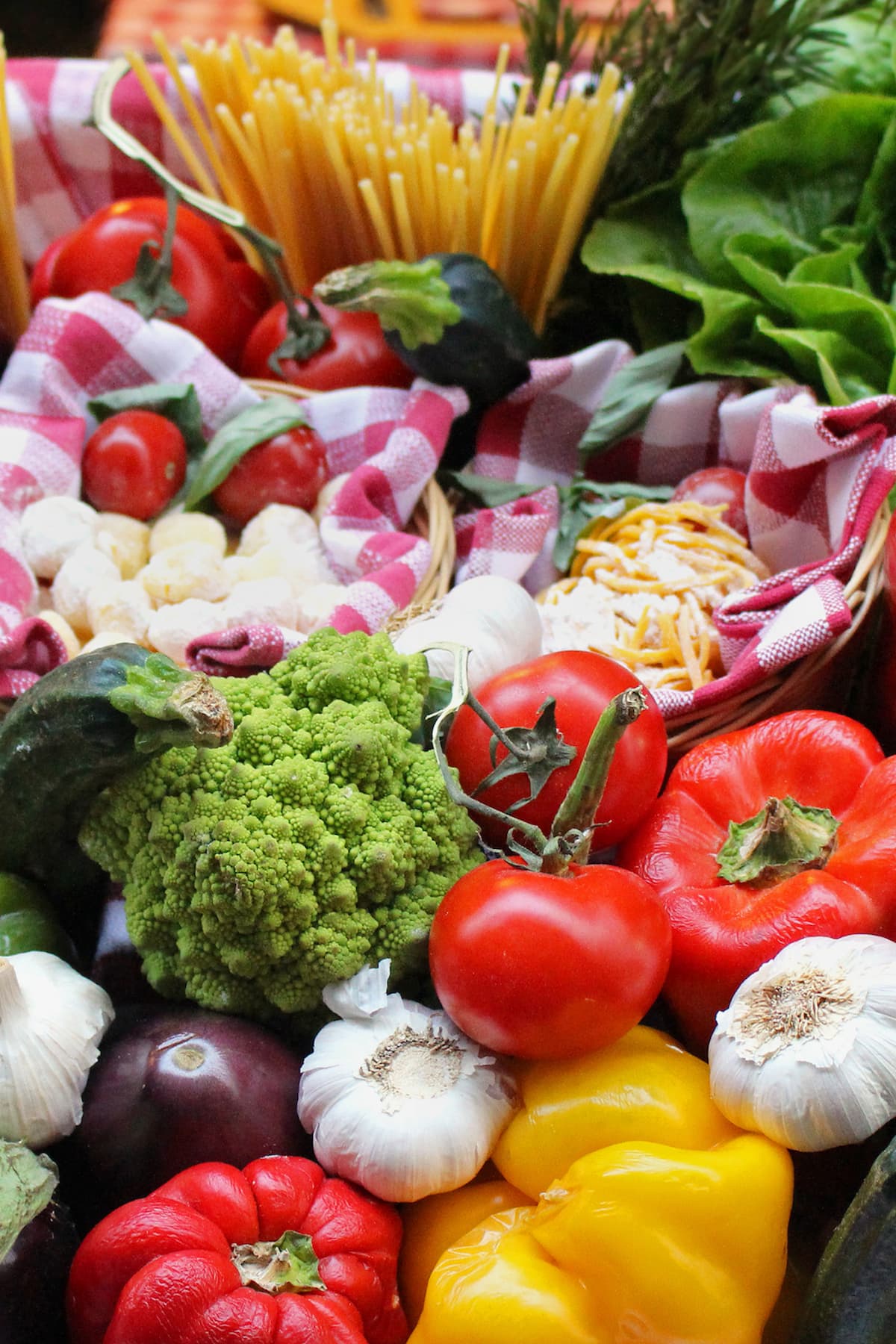 Why You'll Love These Recipes
When it comes to healthy eating, I'm all about the fresh produce. Whether it's from the farmers market or the grocery store, there are healthy choices everywhere, and with a little planning, we're right back on track with this fantastic guide of healthy vegetable forward recipes.
Here's a list of some of my farm fresh taste of home favorites that I hope you'll try too!
Familiar ingredients your family members will love.
Want to make homemade applesauce? It's easy and wonderful.
Got you covered on low carb choices too.
Every recipe here tastes super fresh and delicious!
Plant Based Breakfast Bowl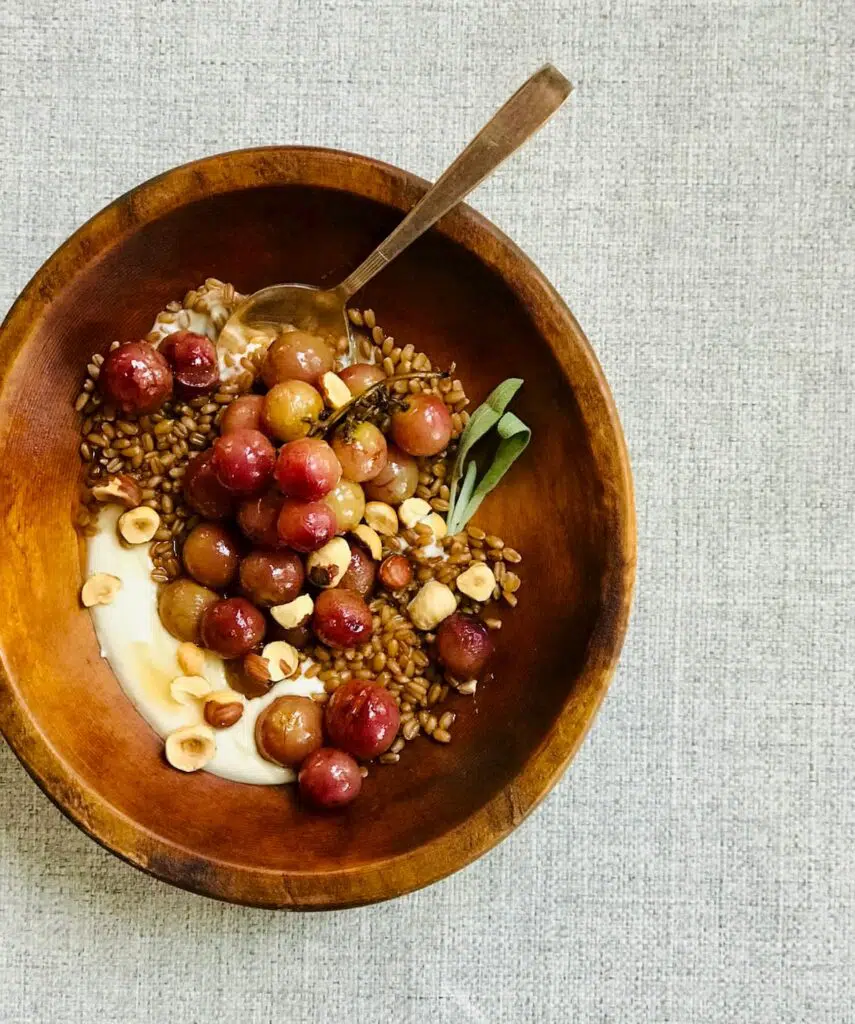 " What a gorgeous breakfast idea! So elegant and gourmet without being fussy" -Charity-
Plant Based Breakfast Bowl: With roasted grapes, plain yogurt, hazelnuts and chewy, warm grains, this bowl will keep you full for hours and it's incredibly delicious. Roasted grapes are an ideal meal prep item for the week.
How to Make Applesauce From Whole Apples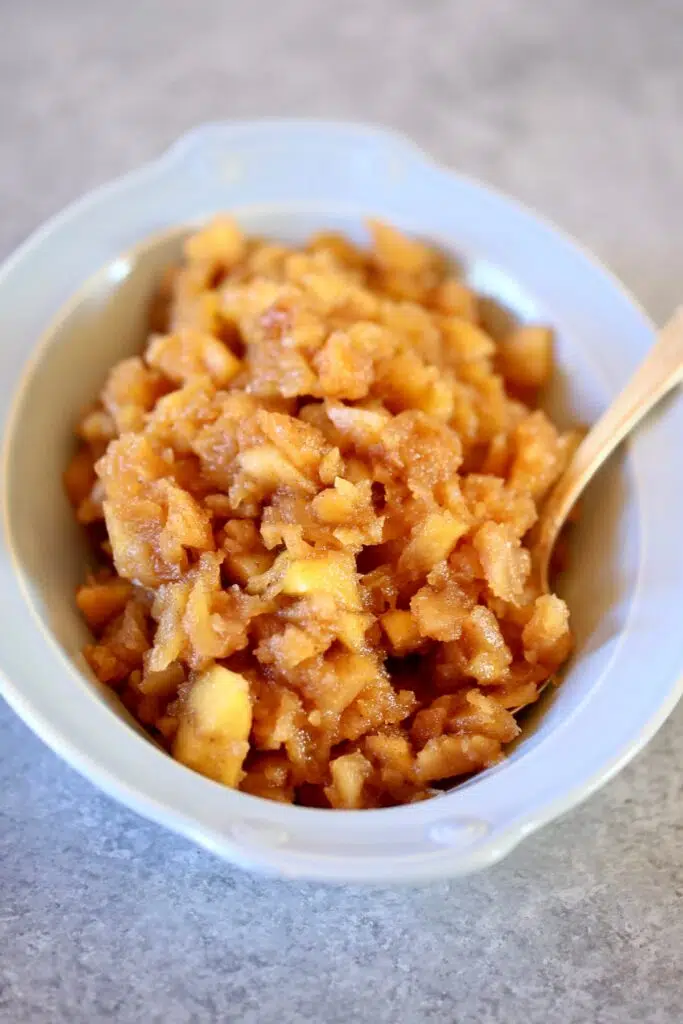 Make this easy and delicious homemade applesauce for dessert or snacks.
Simple Celery Salad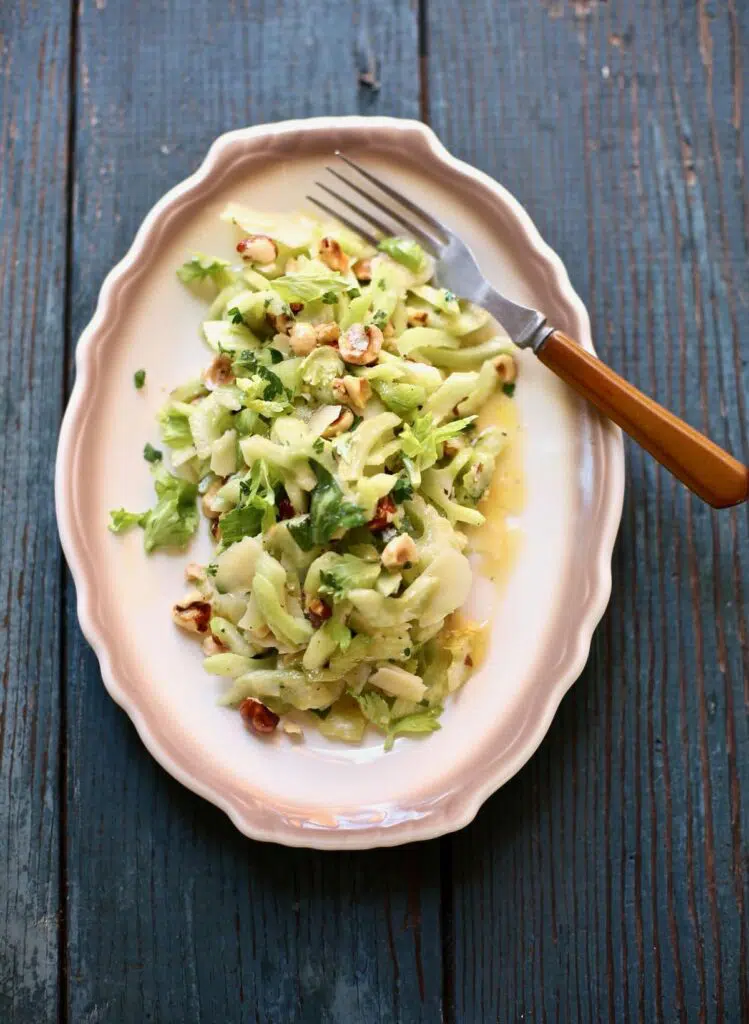 "….this is a wonderful, refreshing salad my whole family enjoyed…"
-Heidy-
Simple Celery Salad: Who knew the humble celery could taste so amazing? Sliced thin with hazelnuts, Parmesan cheese and a mustardy, fresh lemon vinaigrette, this recipe is a keeper.
Egg White Bites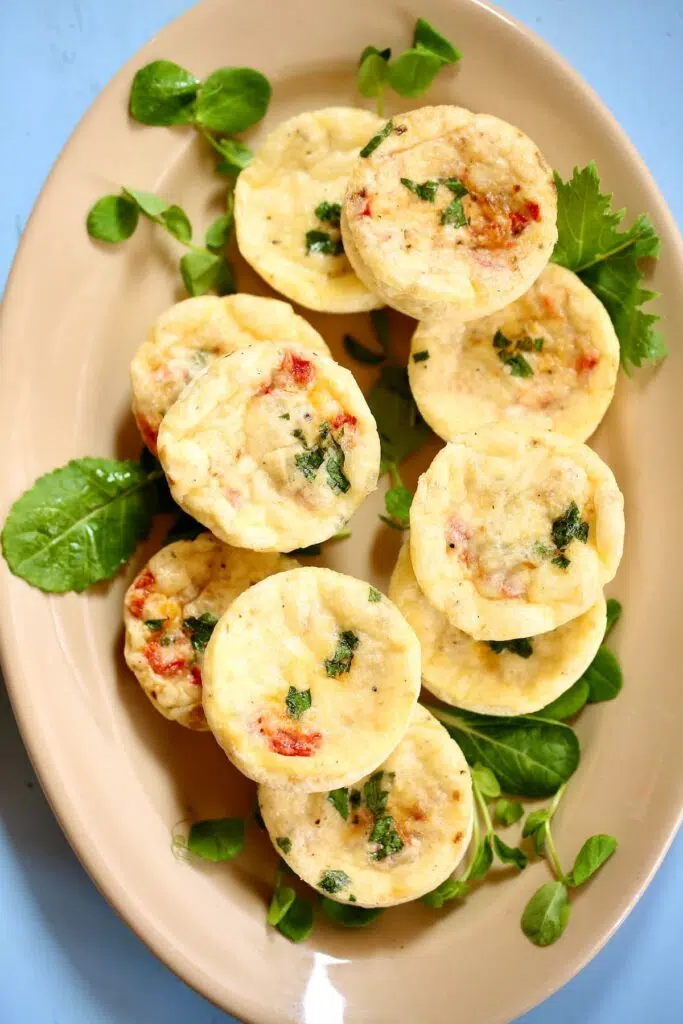 Made in a muffin tin, these are an easy and a great breakfast on the run…
Egg White Bites: This is one of those fresh favorites that's made with every day ingredients, these little egg white bites are filling, fresh and super tasty. Great for meal prep and grab-n-go!
Low Carb Stuffed Zucchini Boats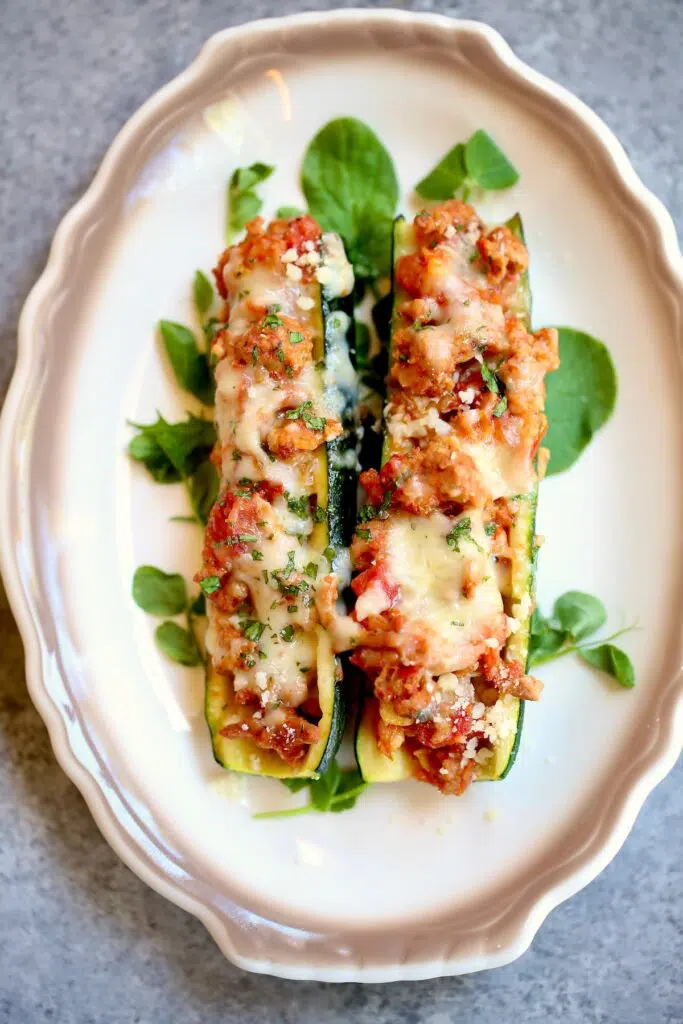 A long-time favorite, stuffed with ground turkey and a flavorful tomato sauce…
Low Carb Stuffed Zucchini Boats: This easy dinner recipe is so good, everyone seems to love them! Stuffed with a flavorful turkey and tomato sauce filling, I hope these will be one of your new favorites too!
Tin Foil Chicken with Vegetables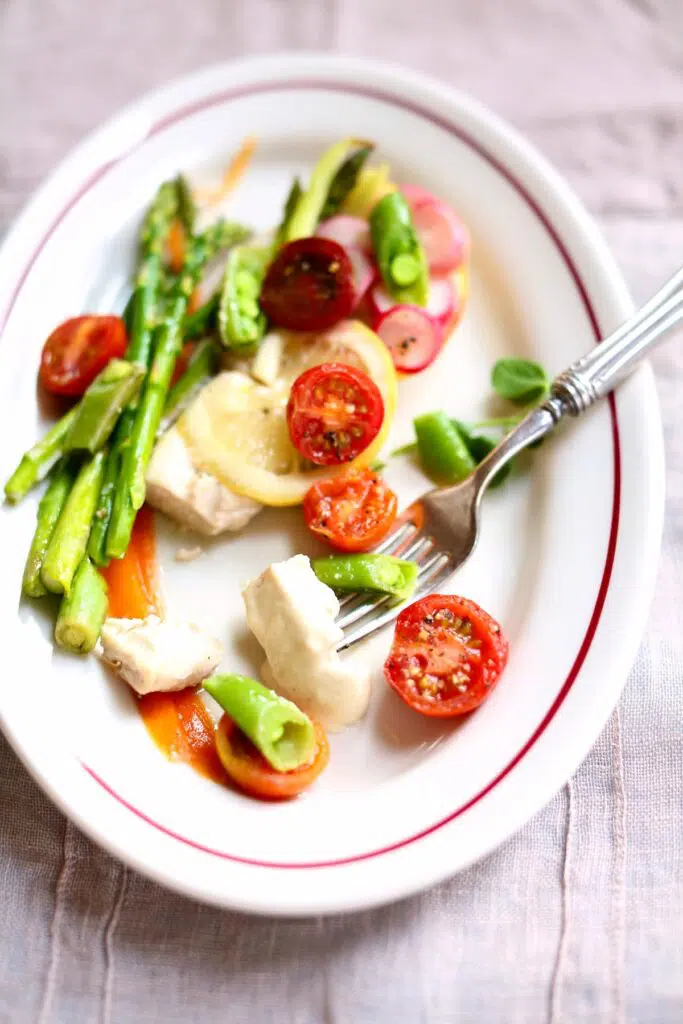 This tender chicken and vegetables recipe couldn't be easier, and super healthy too…
Tin Foil Chicken with Vegetables: This is as simple as adding raw chicken and healthy vegetables to a simple foil packet with a couple of fresh seasonings and baking it. It's easy, fresh and so delicious served with Dijon mustard on the side.
Panda Express Tofu Eggplant Recipe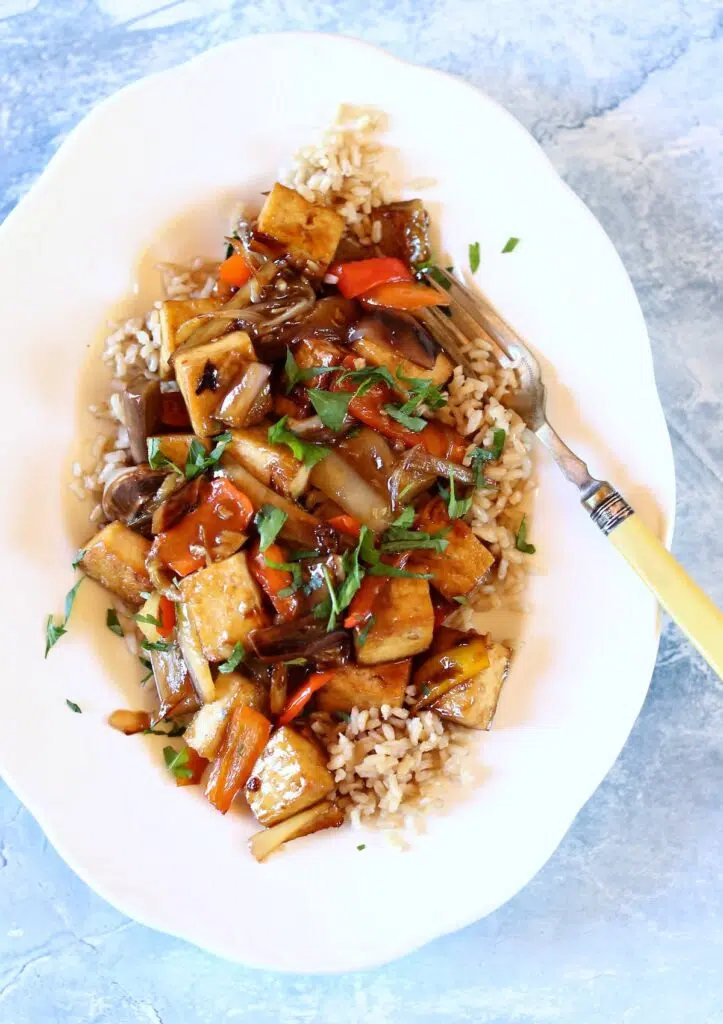 Sizzling hot, sweet & sour & crispy, this tofu eggplant recipes is one of my favorites…
Panda Express Tofu Eggplant Recipe: This vegetarian recipe is one of my all-time faves, and if you've never tried tofu, it's worth a look. This recipes comes off the skillet hot and fresh, and tastes fabulous over brown rice.
Cherry Tomato Soup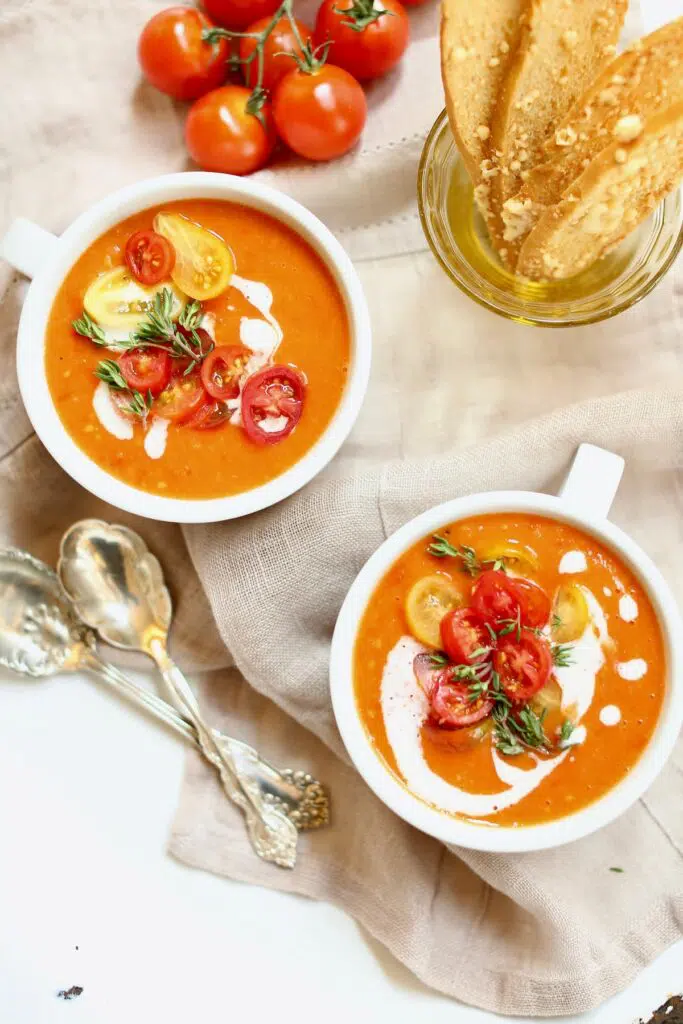 …cozy and fresh tasting, super easy to make too.
Cherry Tomato Soup: This is a reader favorite, and for good reason! It's easy, fresh tasting and so, so good with grilled cheese or a quesadilla any time of year.
Superfoods Salad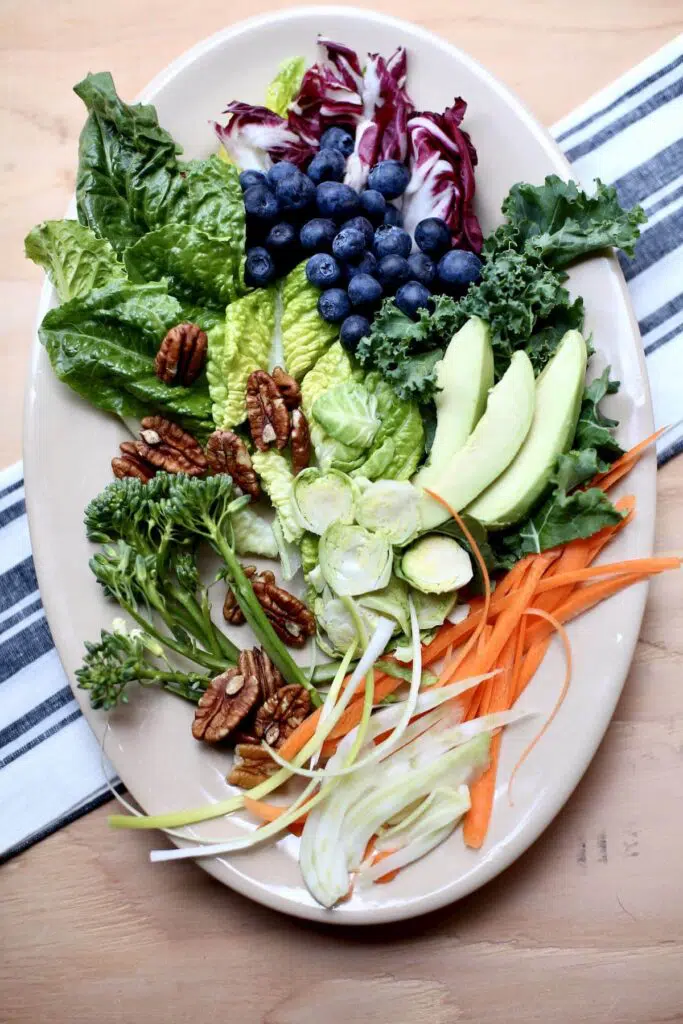 …big, hearty, crunchy, clean..these are the best words to describe this delicious, refreshing salad…
Easy Crunchy Crab Sushi Roll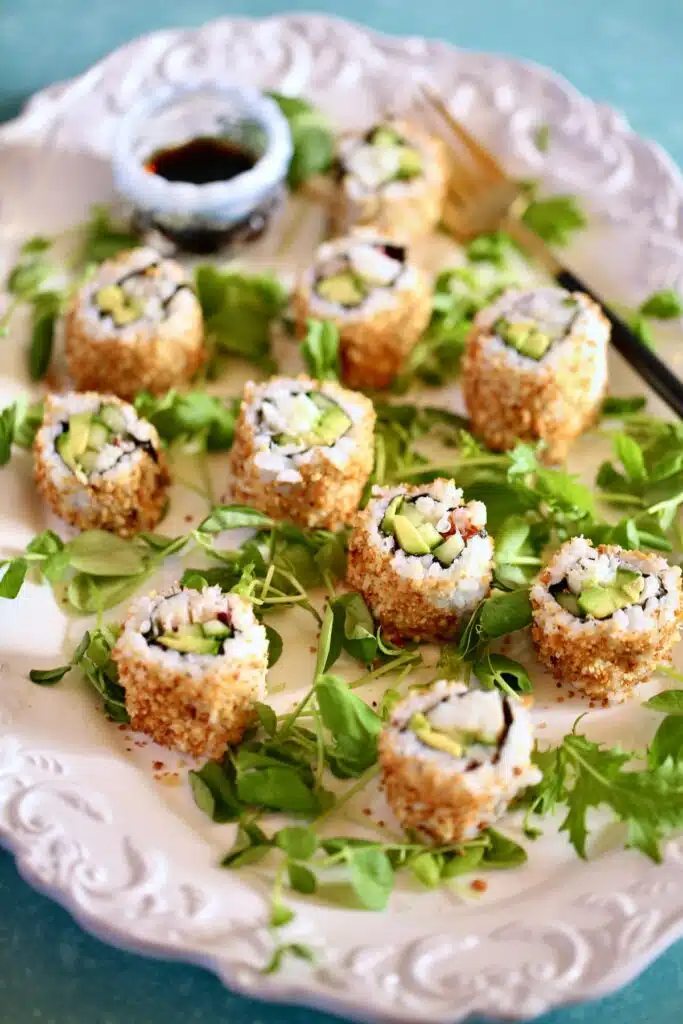 No special equipment needed for these luscious, easy rolls that are stuffed with fresh crab and avocado.
Recipe for Sauteed Zucchini and Yellow Squash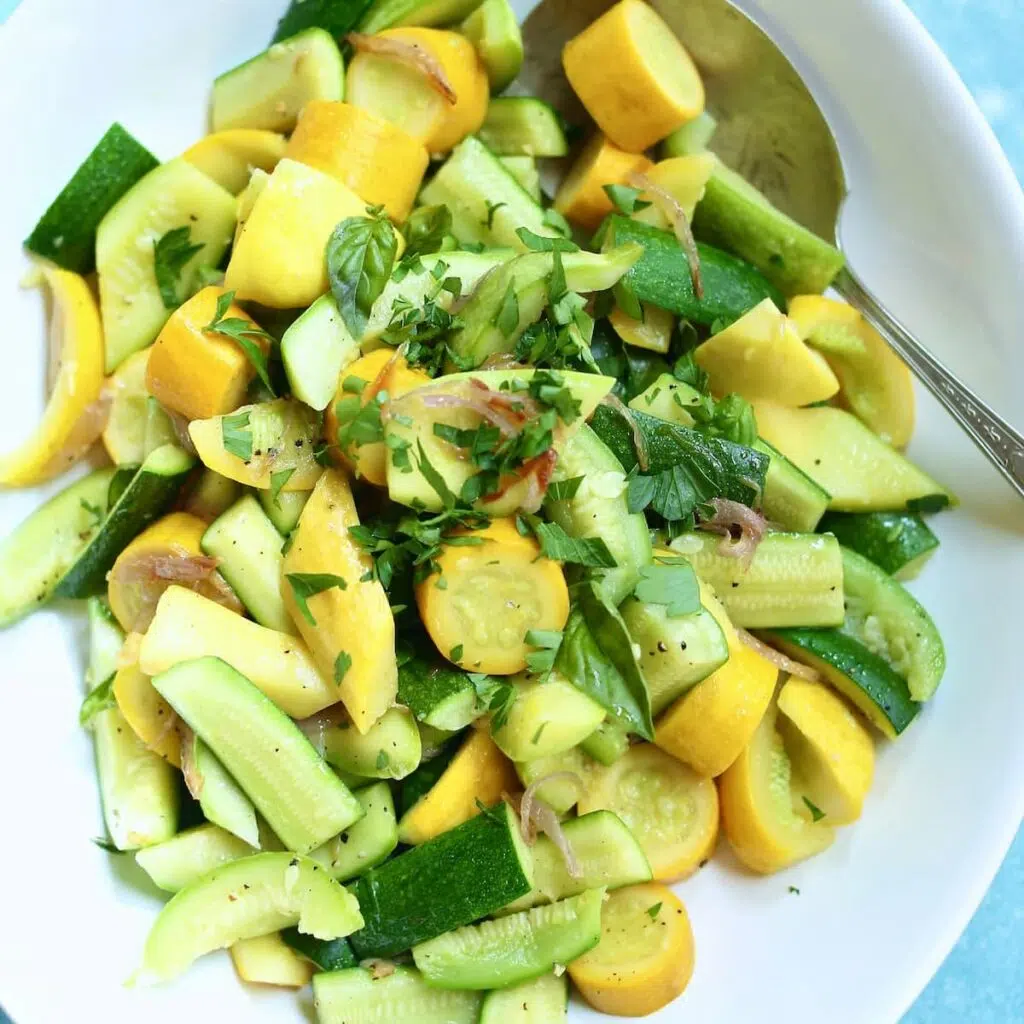 This fresh and easy side dish is great with everything!
Easy No Mayo Tomato Pie Recipe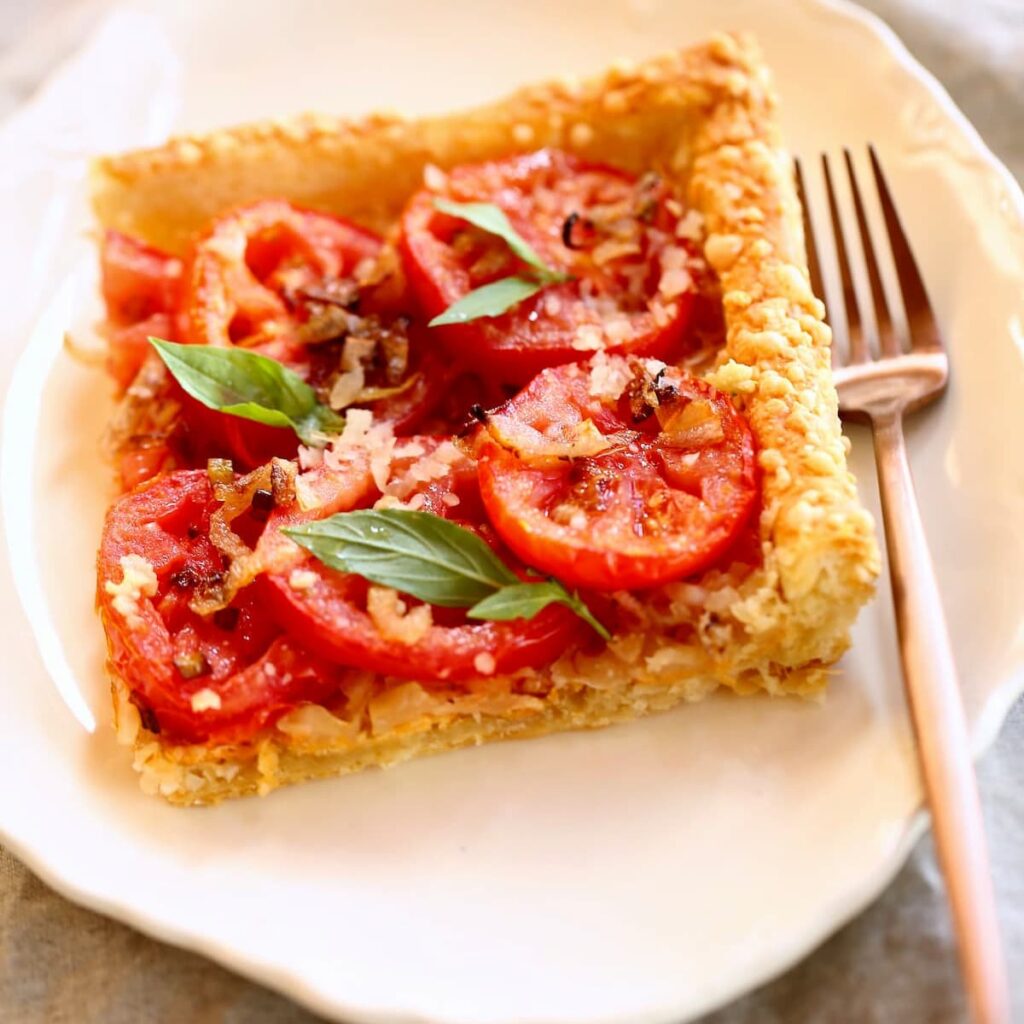 This is a wonderful, fresh side or main dish when the weather is warm.
Easy No Mayo Tomato Pie: This wonderful recipe is perfect for flavorful summer tomatoes, and is easy to make too. Fabulous with a salad for a light and tasty lunch or dinner, or as a side for grilled meats and fish.
Tips For These Recipes
Try making some of these recipes in advance for meal prep during the week. Your future self will thank you!
Buy extra ingredients like celery at the grocery store and whip up fresh snacks mid-week for something different.
Serving Ideas
Round out any of these recipes with some fresh frozen grapes for dessert, or a crisp apple with a little side of almond butter for dipping.
Slice up fresh whole veggies like peppers and carrots and have them ready to eat with hummus as part of every meal.
Frequently Asked Questions
Can I make these recipes in advance?
Yes, all of these recipes can be prepped in advance, take a look at the recipe for instructions and tips.
What's the best way to store these ingredients?
Whether it's leftovers or meal prep, an airtight container is your best bet to keep things fresh and stored in the refrigerator until ready to use.
More Recipes to Try
Here's a few more favorites to bookmark for later!
If you've tried any of these Fresh Favorites or any other recipe on Studio Delicious, please give the recipe a 5 star rating and tell me how you liked it in comments below!
Looking for more tips and fresh, homemade recipes? Join my email list, tag and follow me on Instagram using #studiodeliciouseats, follow my boards on Pinterest, and see what I'm up to on Facebook and Twitter!