This is hands down My Favorite Hot Chocolate… It's easy to make completely dairy-free if you use coconut milk whipped cream and skip the chocolate shavings (or try a vegan variety) …. I drink this highly satisfying, not too sweet creamy chocolate beverage all winter long…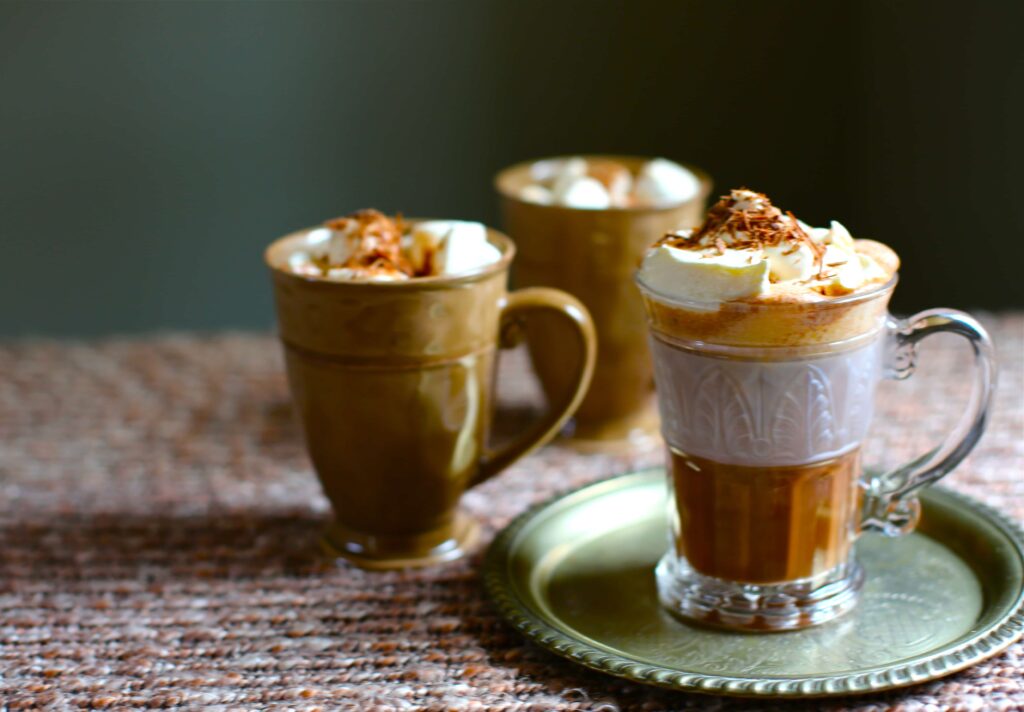 I'm sitting here at 4:30 am on a dark, cold winter morning and something very, very important occurred to me.
And that is you may not have My Favorite Hot Chocolate recipe.
Insert horror movie music here 🙂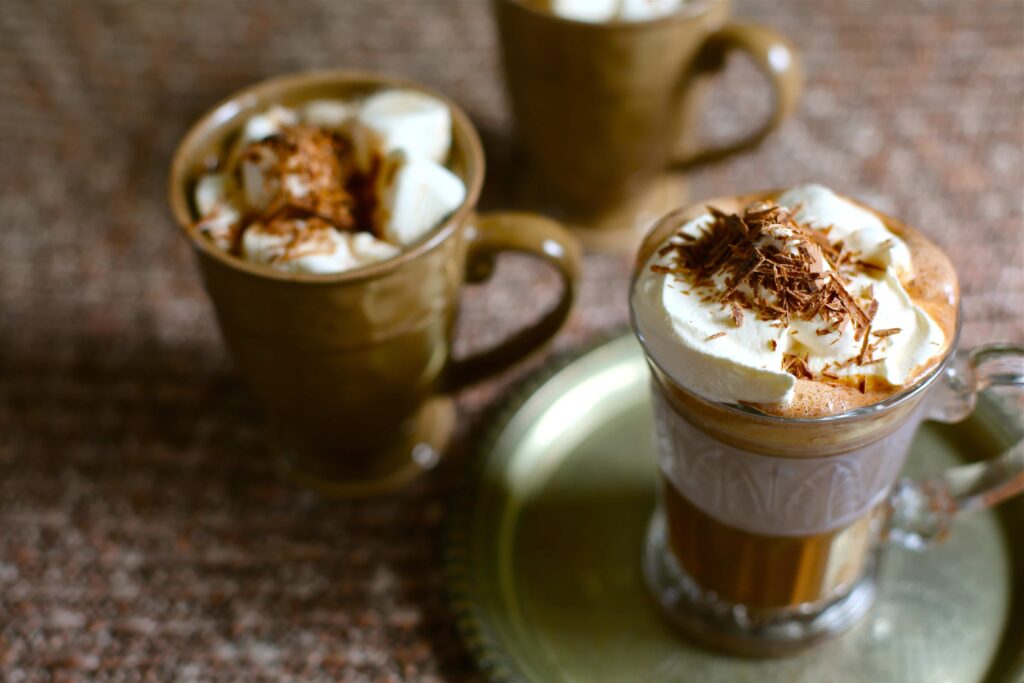 I posted this one back in the beginning, which wasn't that long ago really —but before we know each other like we do now —and before I was even telling my friends about Studio Delicious.
This important realization inspired me to go back and polish this one up— small photos and all— because there's a lot of winter left and you're going to need it.
So here's the details about it and a couple of other things to take up space because uh oh! I definitely didn't take enough pictures back then either.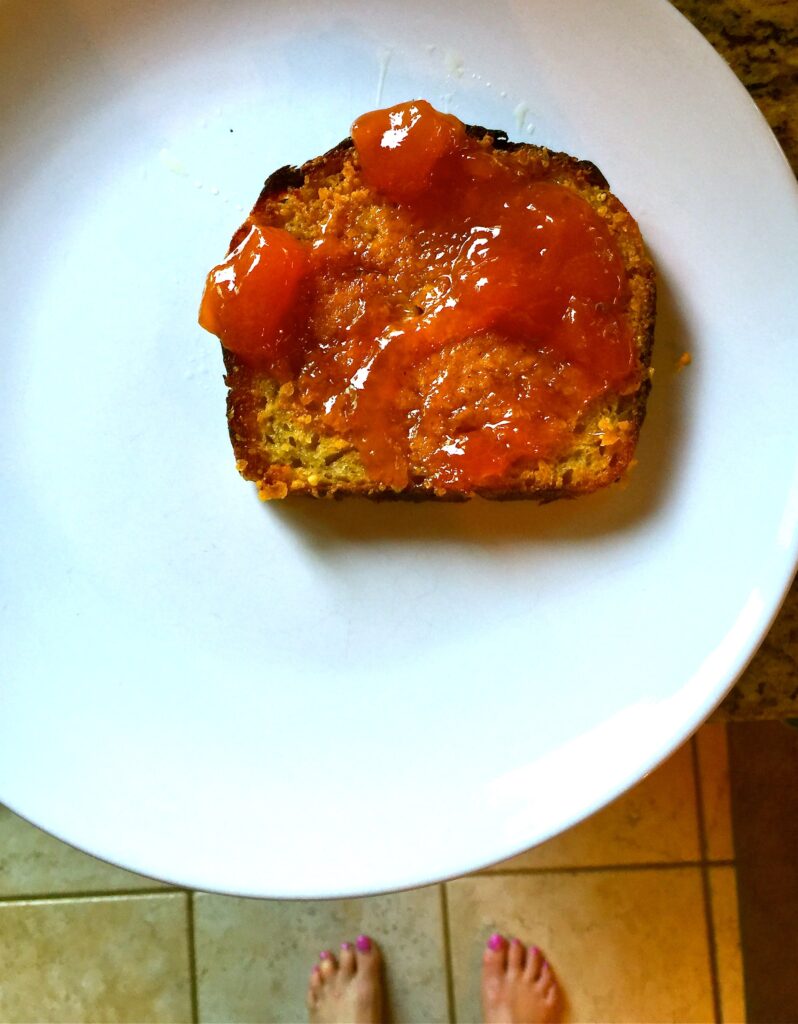 I thought it was important for you to know I've been eating a lot of toast with homemade apricot jam.
And I'm probably due for a pedicure.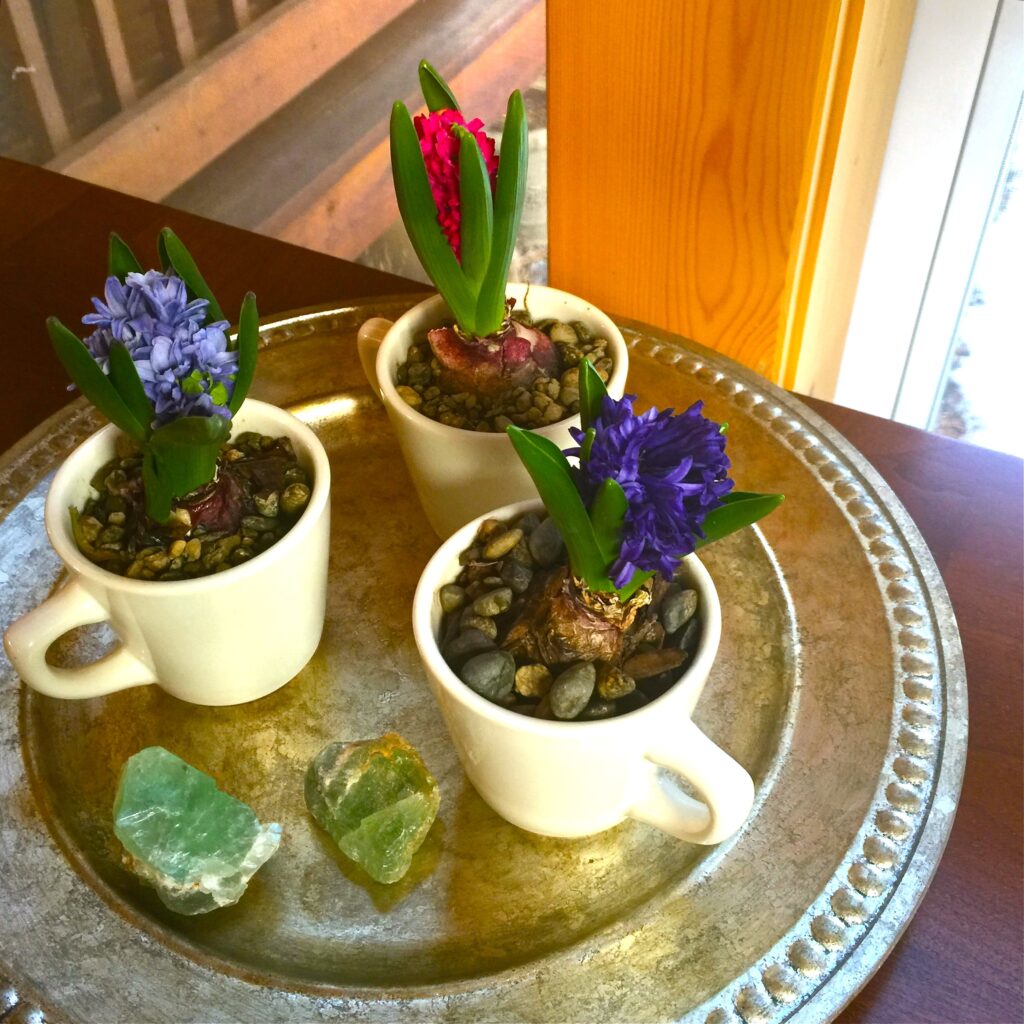 And my indoor hyacinth bulbs are starting to bloom, which makes me very, very happy.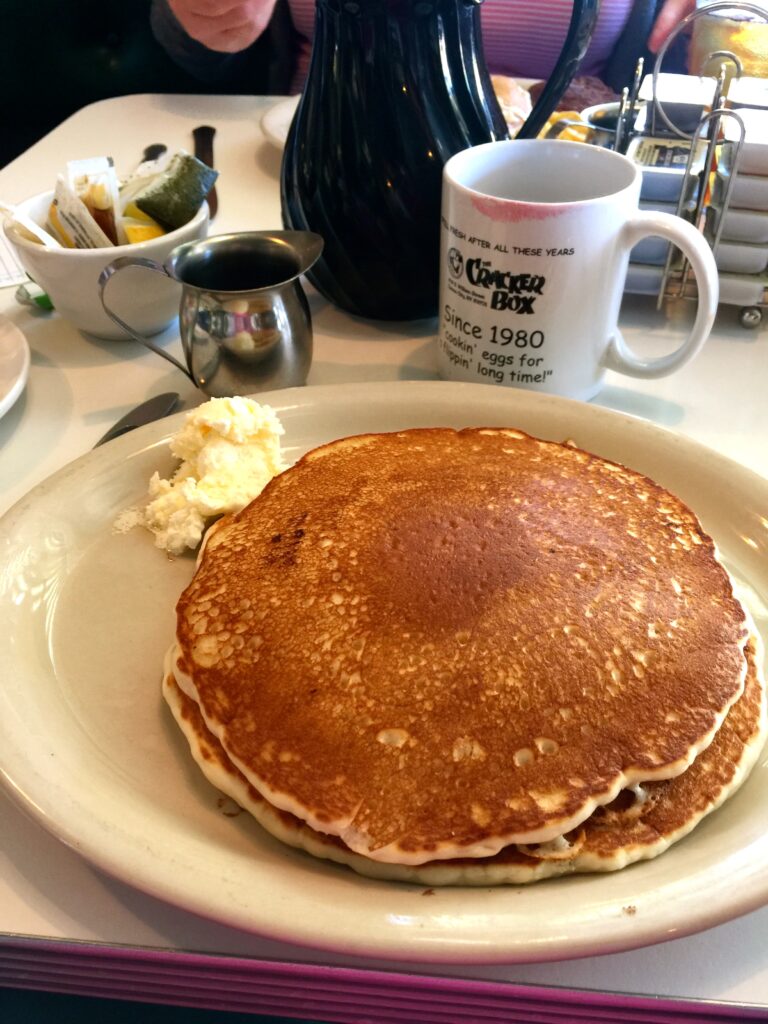 I've also been averaging about two giant pancakes per week with full-on maple syrup.
This is not on any diet that I am aware of.
Unless we call it the "Studio Delicious Diet" which is fine by me.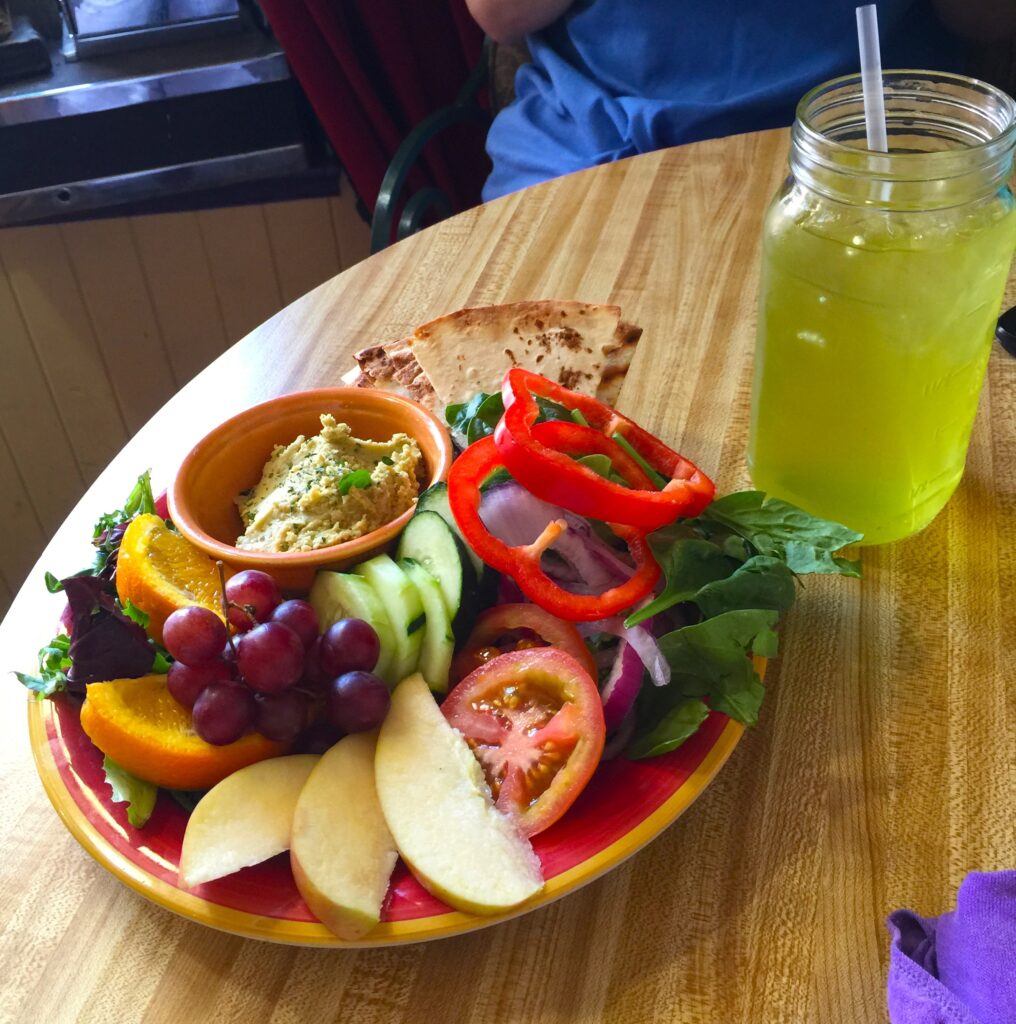 There was also this fresh little vegetable and hummus plate I enjoyed recently with a big mug of iced green tea.
See note about pancakes above.
And finally, here's a horrible picture of a vegetable soup I'm working on for you, which may or may not ever see the light of day, made with coconut milk and lots of sauteed veggies.
Happy New Year to YOU, my wonderful readers 🙂
Get the recipe for My Favorite Hot Chocolate here.
SOURCE: Studio Delicious