Chocolate Pudding Pots are decadently delicious, and you'd never know it's full of healthy ingredients like avocado and banana.  This easy, no-bake dessert is also no dairy, so these rich little chocolate pudding pots are always a hit. 

Chocolate Pudding Pots
I got flipped off twice this week, both times by angry people while driving.  Apparently I was not doing things well enough while turning left and right, struggling in three feet of snow.
I was also referred to as "Ma'am" approximately 6 times –  by the helpful folks who bagged my groceries.  We all know what that means.
None of this felt good.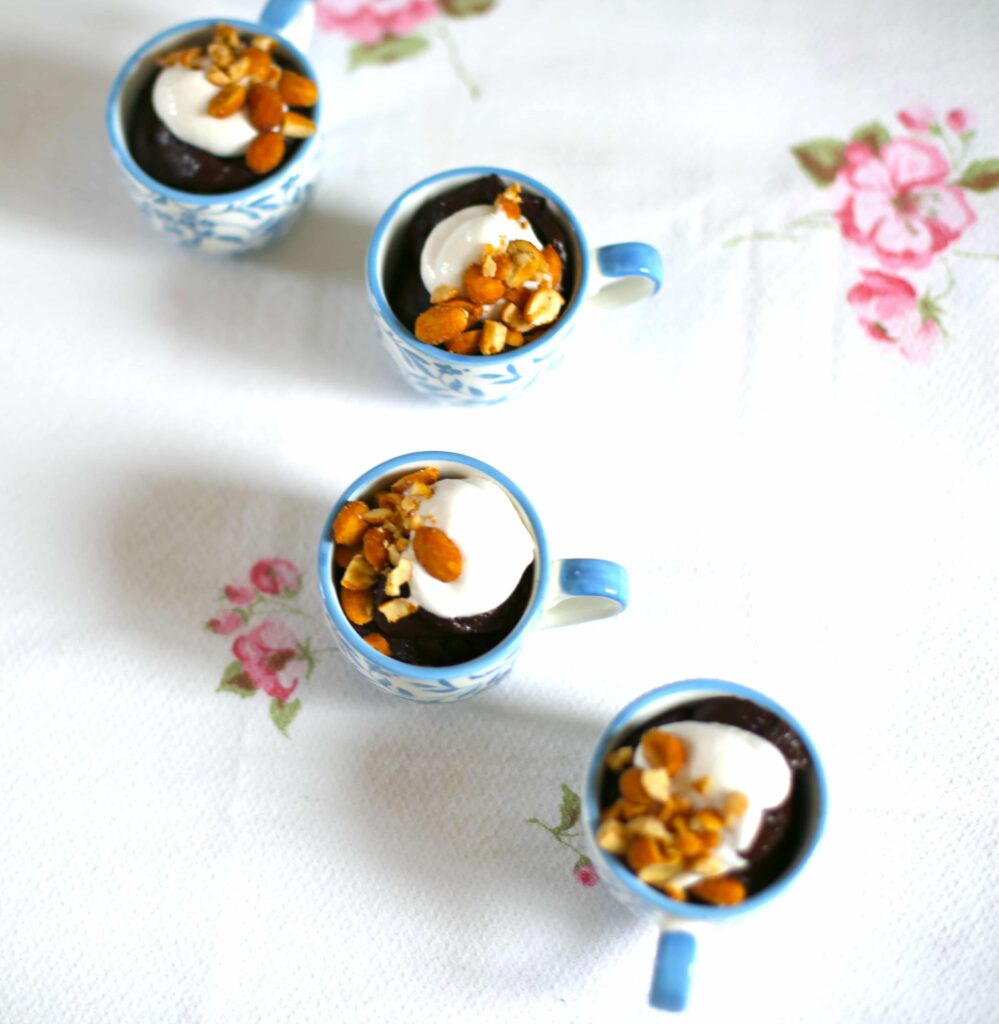 Besides being self-conscious about my driving skills, I also feel very, very mature for my age.
Sigh.
It was a crazy week.
What follows is a highly suspicious recipe.
I'd be careful, if I were you.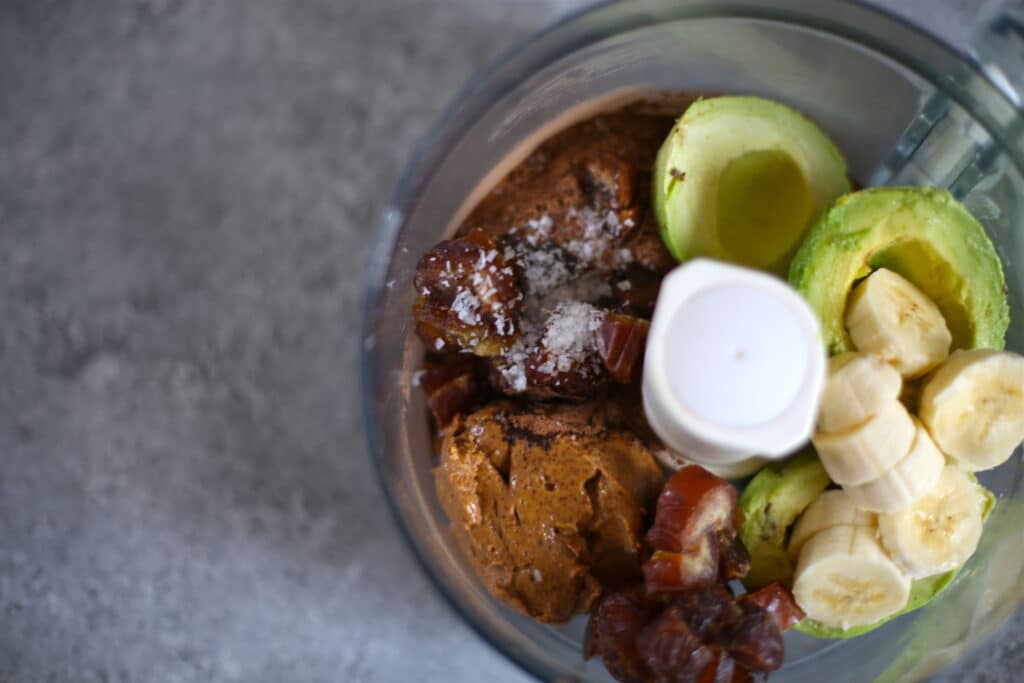 There is no possible way this will work. How can chocolate pudding be any good without cream, butter, eggs and sugar?
The ingredient list will worry you too:
avocado
banana
almond butter
cocoa powder
honey
dates
vanilla
sea salt
coconut milk
And honey roasted peanuts for the top. And whipped creamy topping too.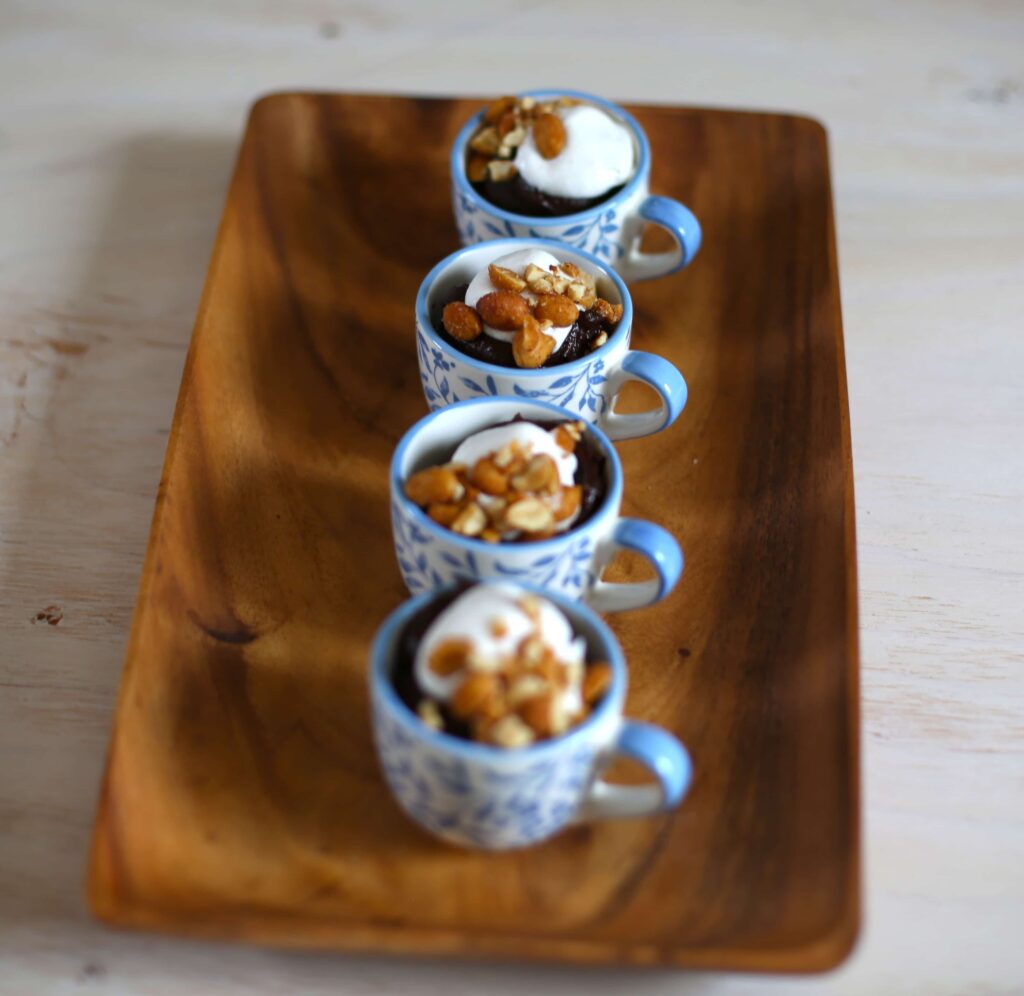 This is completely insane.
I poked around online and found many variations of this chocolate pudding- all included fresh avocado which you don't taste – and is responsible for the smooth, mousse-like texture.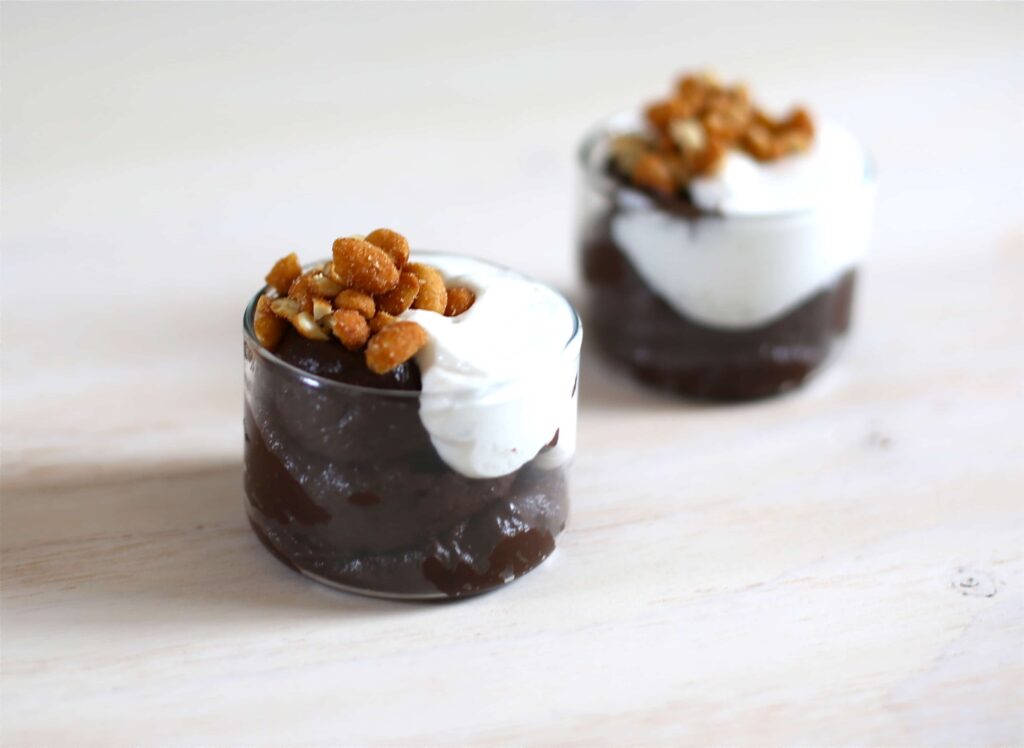 I came up with this particular combination after much experimenting, which was totally brutal but I managed because I felt a huge sense of duty to you, my valued readers. 🙂
I was inspired by this version (adding nut butter is awesome) and I'd encourage you to experiment on your own. For example I loved using soft pitted whole dates, which makes for a super fudgy texture – but you could just use honey or agave nectar if you want.
I mean, this is practically health food for crying out loud.
After I made these wonderful, chocolatey little pots and ate two – one right after the other – everything in my life felt a little bit better.
Ingredients
2

whole ripe avocados

scooped with pits removed

1/2

large banana

1/2

cup

almond butter

1/2

cup

unsweetened cocoa powder

1/2

cup

pitted and chopped soft dates

1/3

cup

honey

1/2

teaspoon

sea salt

1/3

cup

coconut milk creamer

or regular coconut milk

Whipped topping for serving

Honey roasted peanuts for serving
Instructions
Put all ingredients except the whipped topping and peanuts in a food processor and process until completely smooth, stopping to scrape down the sides as needed.

Time in the processor will vary, but about 3 minutes total. If mixture is too thick, add more coconut milk in teaspoon increments until it is fluffy and light.

Divide between small pots or jars, cover with plastic wrap and refrigerate for at least an hour. Garnish with whipped topping and honey roasted peanuts.

Can be stored in fridge for a few days, and made a day ahead, though whipped topping and peanuts are best added right before serving.
Tips for Success with Every Recipe
Super important to read the whole recipe before you begin
Pay attention to the ingredient list and photos for the recipe
If possible, prep your ingredients a little before you start
Always use a sharp knife for safety
Use the size of pan called for in the recipe
For savory recipes, taste and season as you go
Buy fresh, organic ingredients, locally sourced whenever possible