Roasted Spring Vegetables with Vinaigrette and are amazingly delicious and also easy to prepare. A medley of vegetables are roasted in the oven on sheet pans at high heat which intensifies their flavors –they're perfect with a bright lemon vinaigrette served alongside.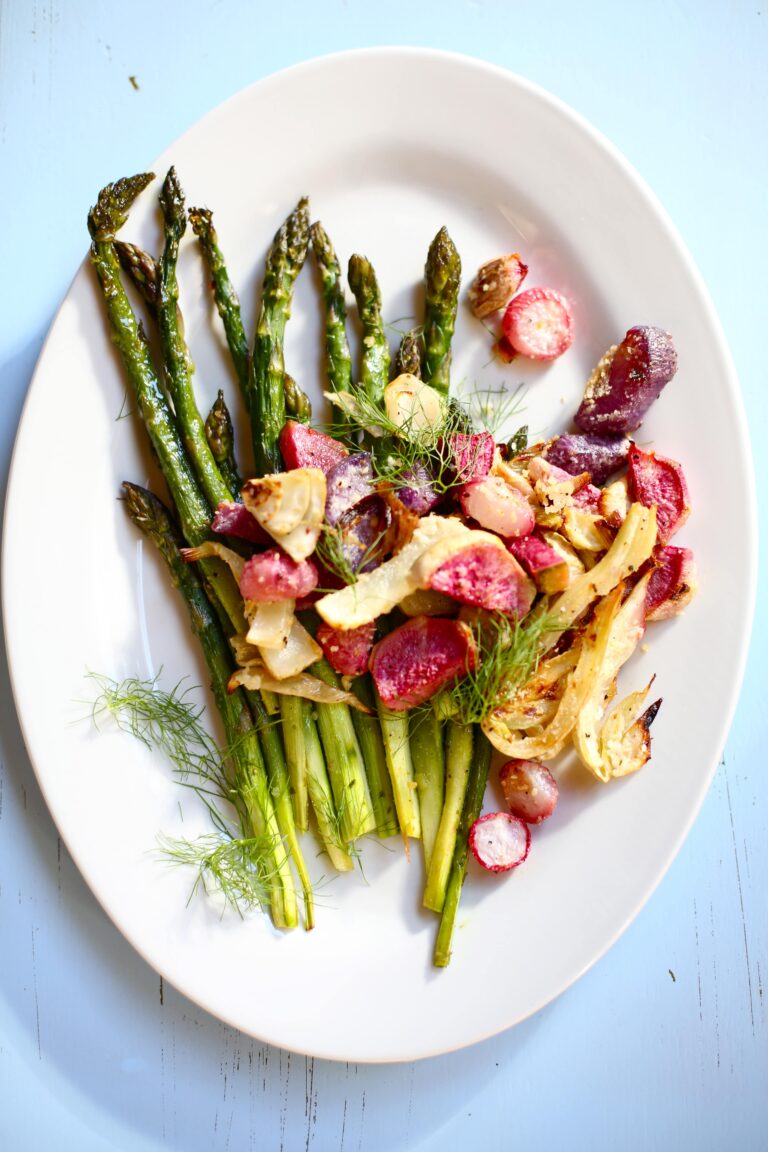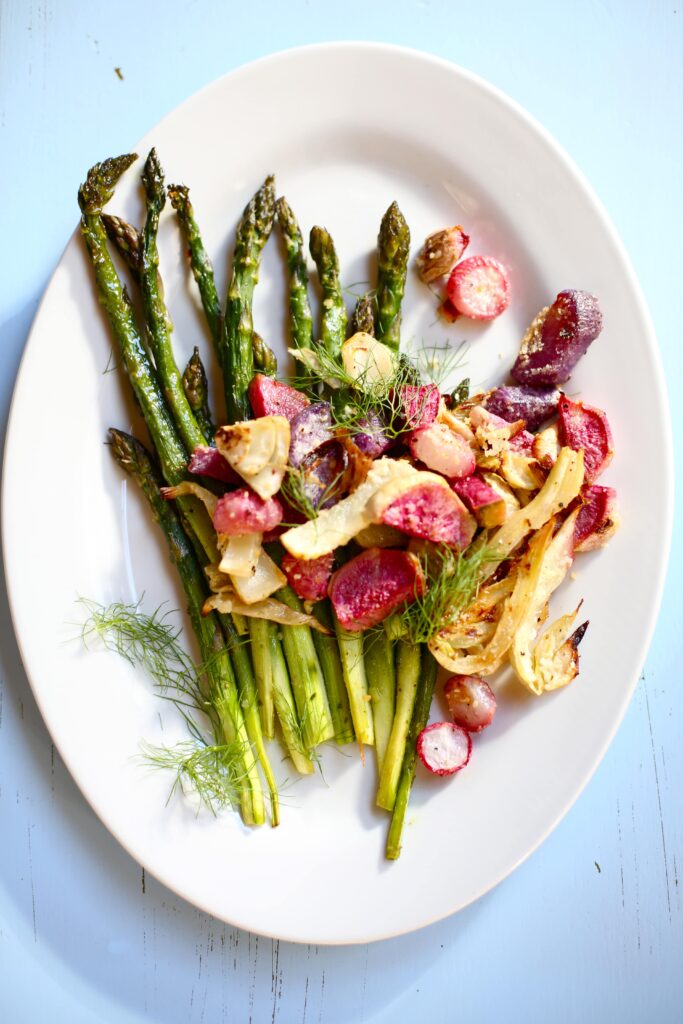 Things are heating up around here and by that I mean both my birdhouses have brand new residents and the chipmunks and squirrels are here in full force.
The robins are back too (my favorite) and I'm sooo excited….