These Dark Cherry Smoothies are a fun way to perk up your late winter weekends.  The recipe makes just under three cups, perfect for two big smoothies or four small – so cute!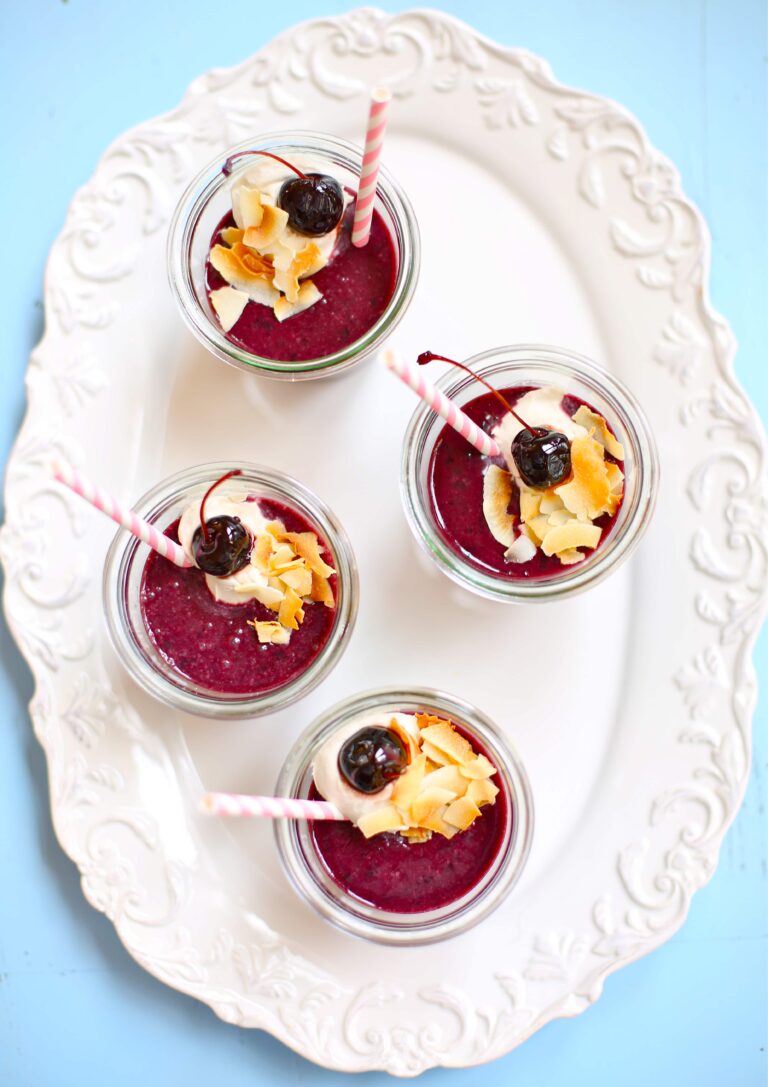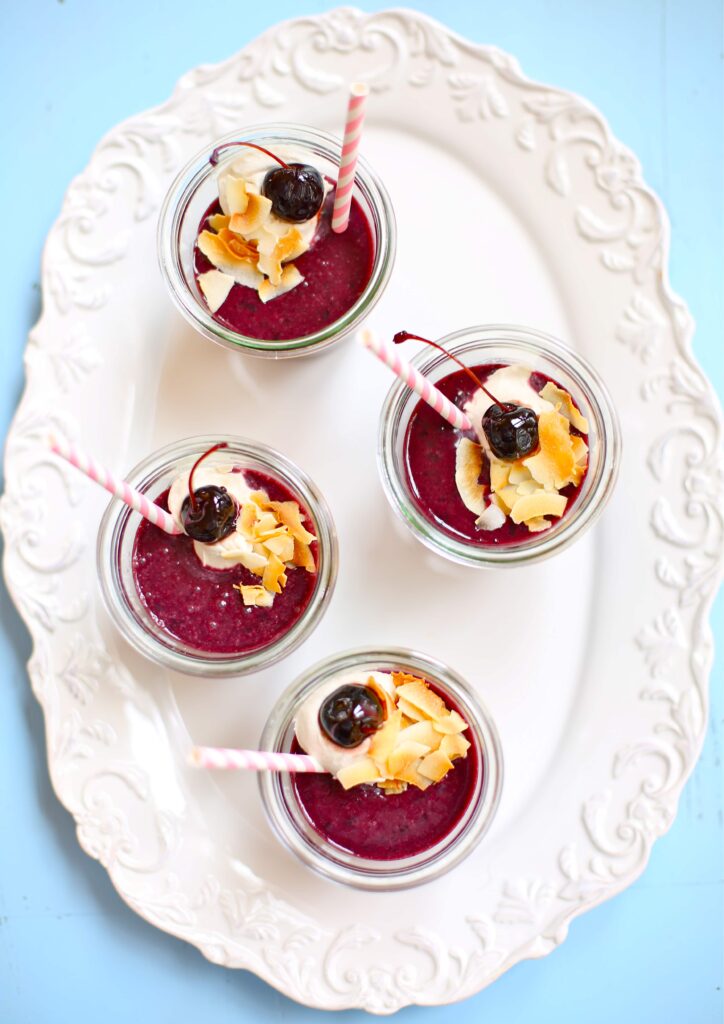 So far my day has been pretty darn perfect.
I was up early as usual—a few minutes after 5:00 am—also known as My Favorite Time of Day….