Summer Pasta is a tasty, meatless delight bursting with fresh flavor.  It's also a just a good, classic recipe to have on hand that relies on simple ingredients – juicy, ripe tomatoes, fresh herbs, mozzarella and pasta.  Make this quick and easy dinner or side dish using the best summer vegetables you can find.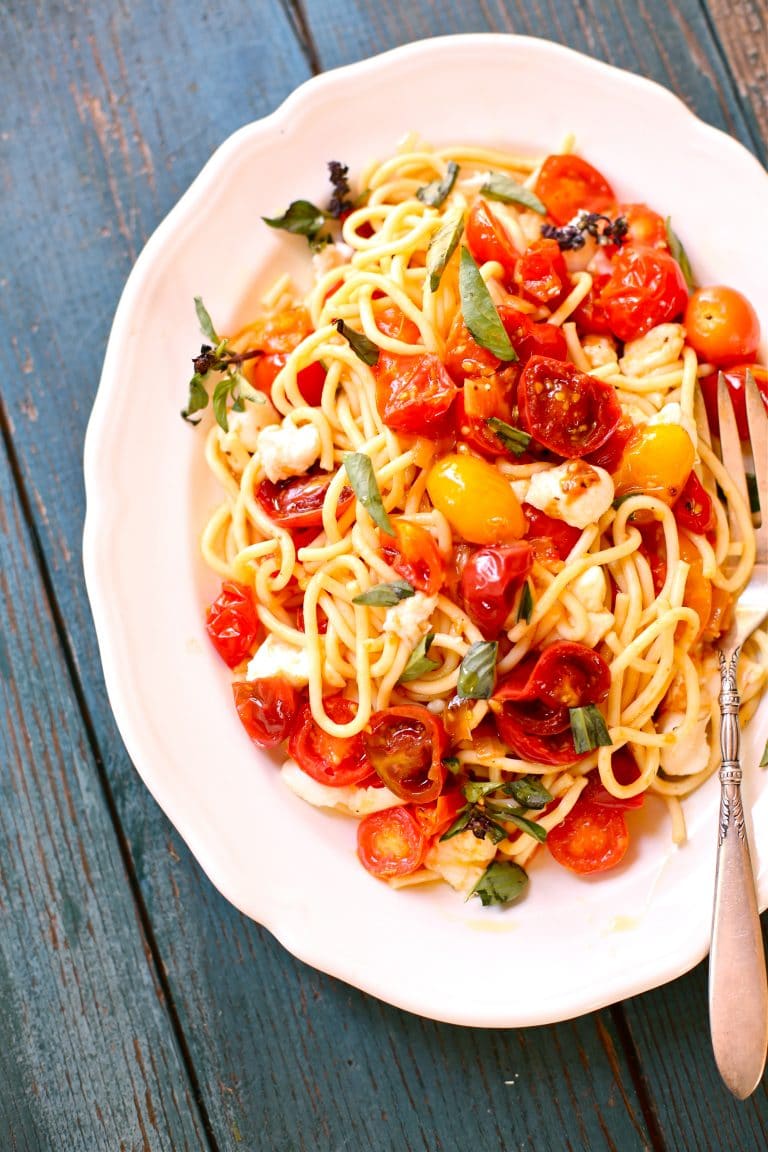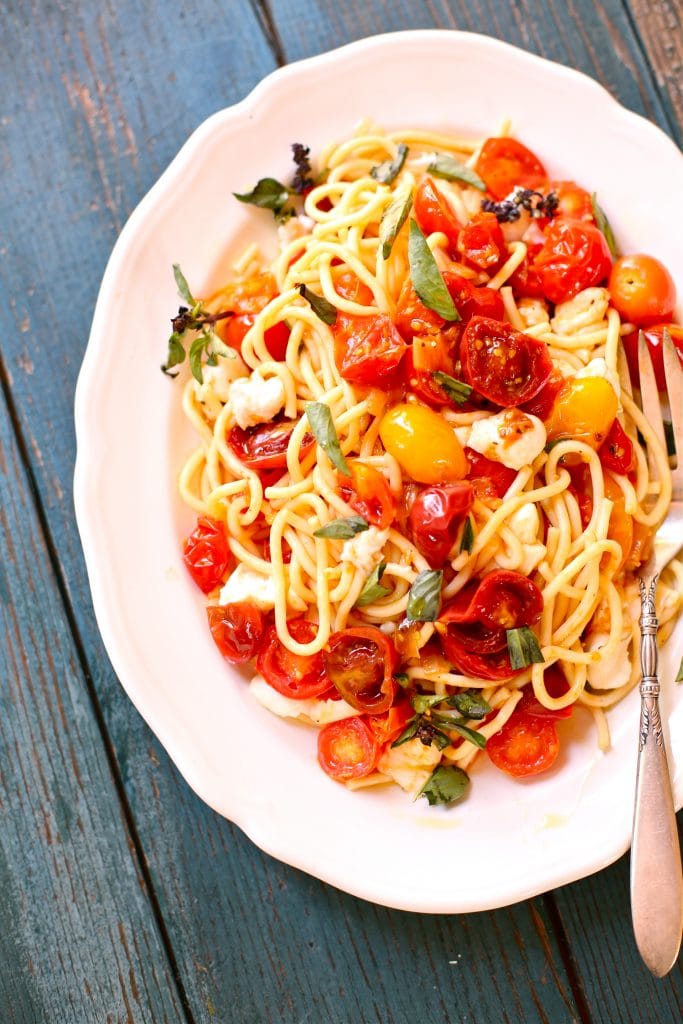 WHAT IS SUMMER PASTA, ANYWAY?
Summer Pasta is a meatless wonder: simple and easy to prepare, versatile enough to serve as dinner alongside a crisp, green salad with vinaigrette or for dinner with grilled chicken or fish.
This pasta recipe focuses on a late summer staple – ripe, flavorful tomatoes that are bursting on the vine right now.
Stop at any roadside stand or Farmer's Market and see what looks good to you! Cherry and small heirloom tomatoes are super easy to find and the beauty is, most any kind will work.
Add torn chunks of creamy, fresh mozzarella cheese and herbs, some simple seasonings, good olive oil and cooked pasta of course, and you've got summer on a plate, friends.
…