This Ice Cream Cake with Peanut Butter Ganache requires only a tiny bit of cooking—all the rest is just assembling and a little strategic waiting.  The peanut butter ganache makes this summer dessert a real stand-out.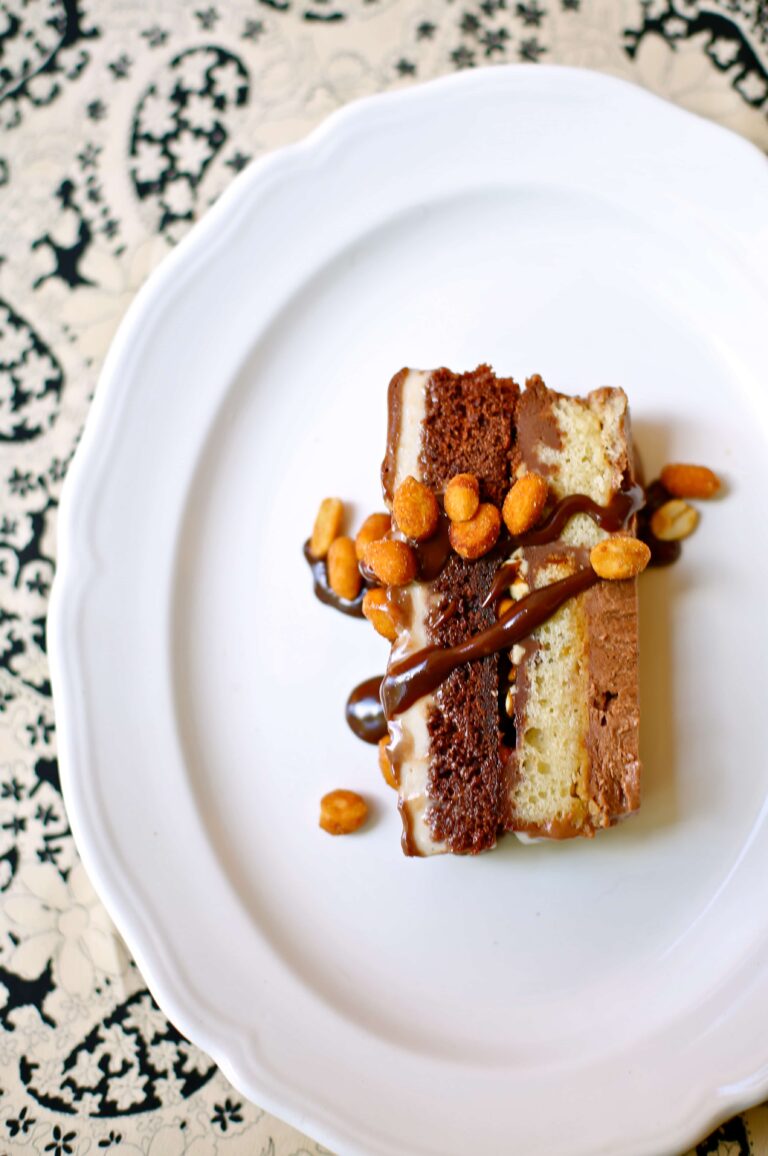 I was waiting in line at the drug store and the poor woman in front of me could barely juggle the six quarts of ice cream in her arms – all vanilla.
I would've helped her but had my own problems, struggling with the many the new hair care products I'm told I need….