These Boozy Fresh Cherry Blackbottom Milkshakes are a decadent way to celebrate summer weekends.  Oh, and you can totally skip the booze in these if you want, they'll still be awesome.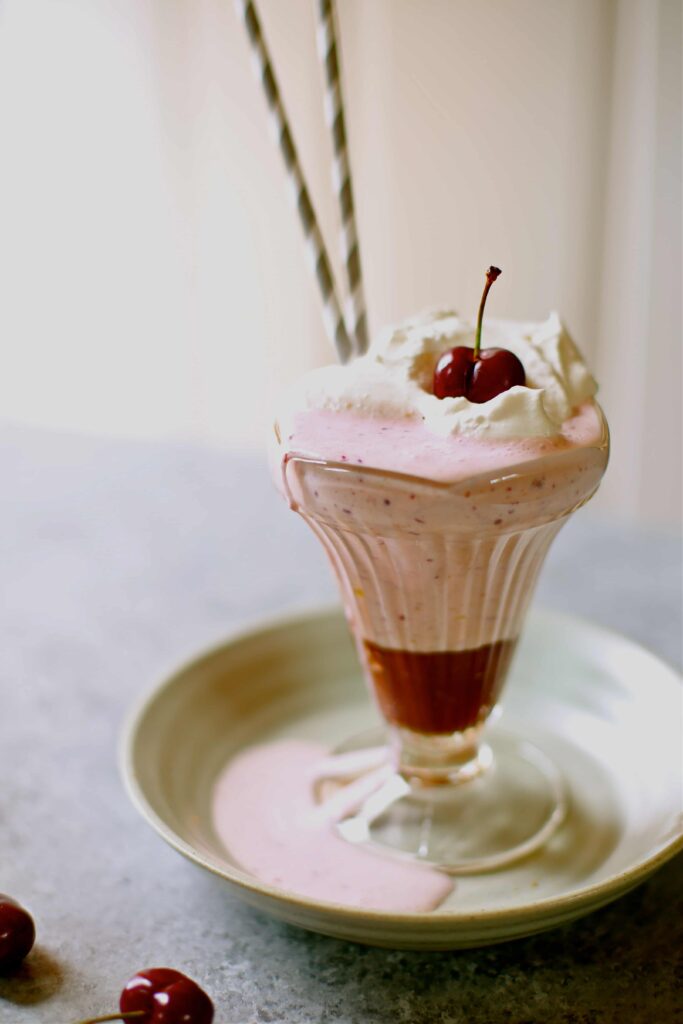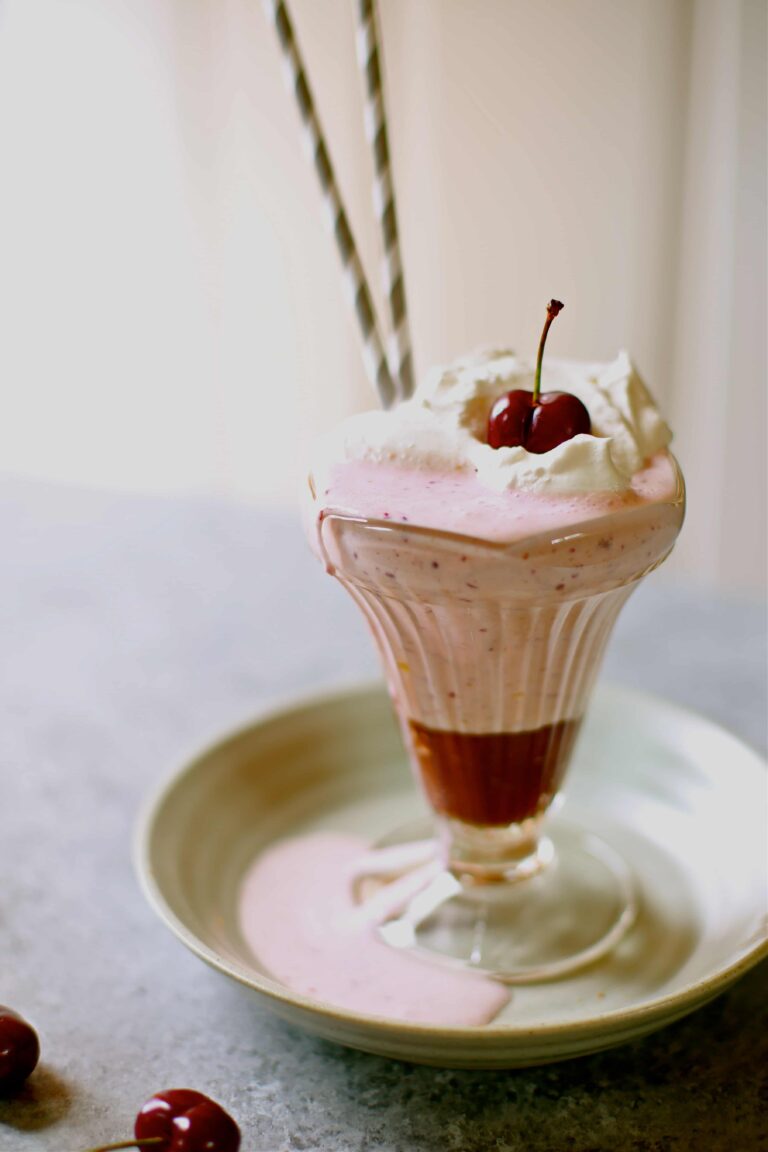 When I was sixteen years old, I worked at a fast food joint where they made milk shakes the real way.
There were two big mixers with six spindles on each – and heavy-duty stainless steel cups I'd fill half-way with soft serve vanilla ice cream….