These little Apple Butter Hand Pies are a grown-up version of the ones you loved as a kid, but so much better.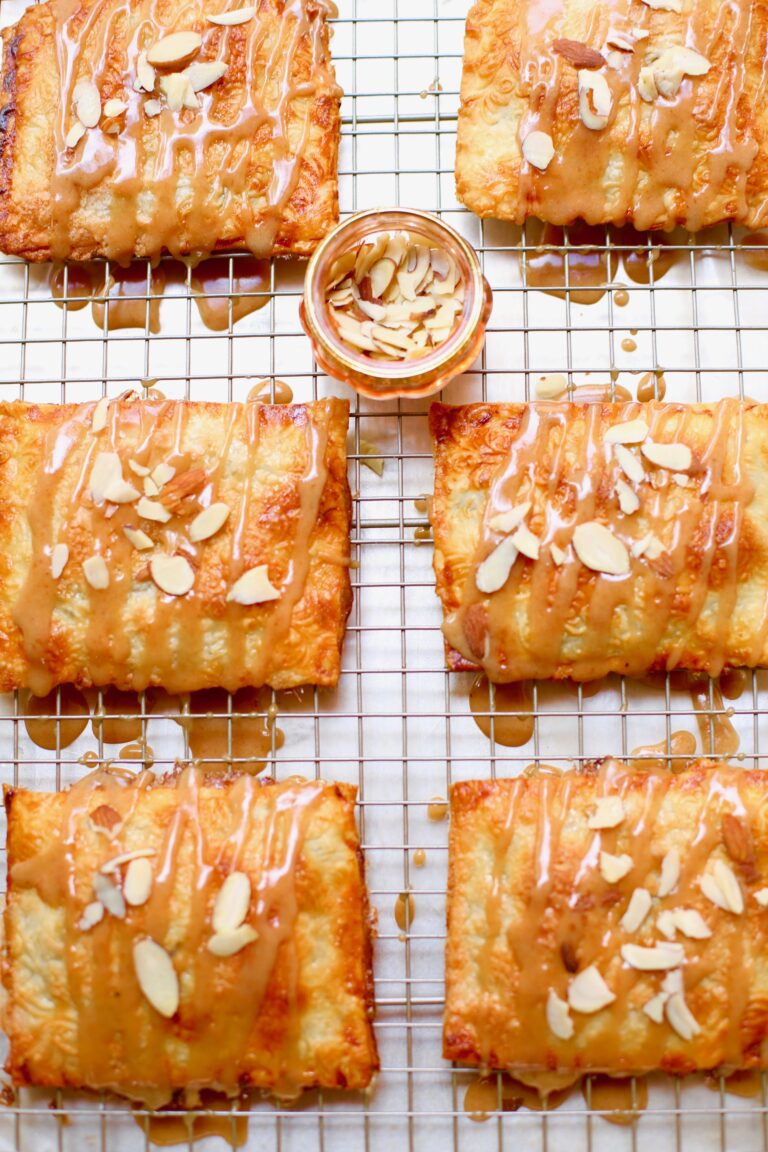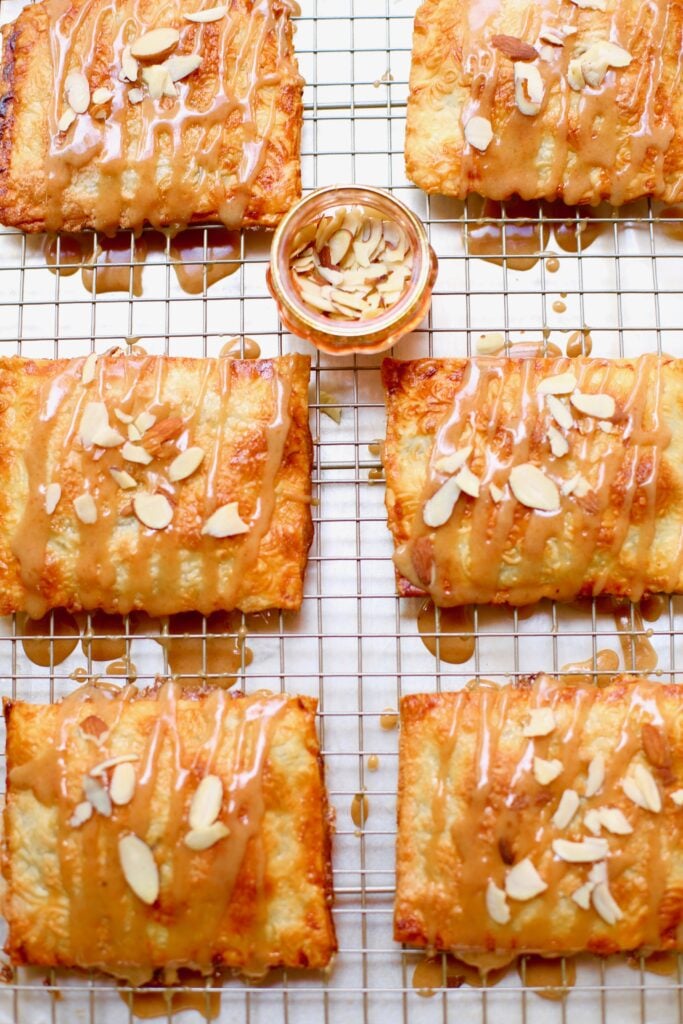 We're coming up on the time of year when my bad habits are on full display.
There's pie for breakfast (Apple Butter Hand Pies included) and orders of hot french fries with ranch dressing whenever possible.
It's a clear case of eating my feelings 🙂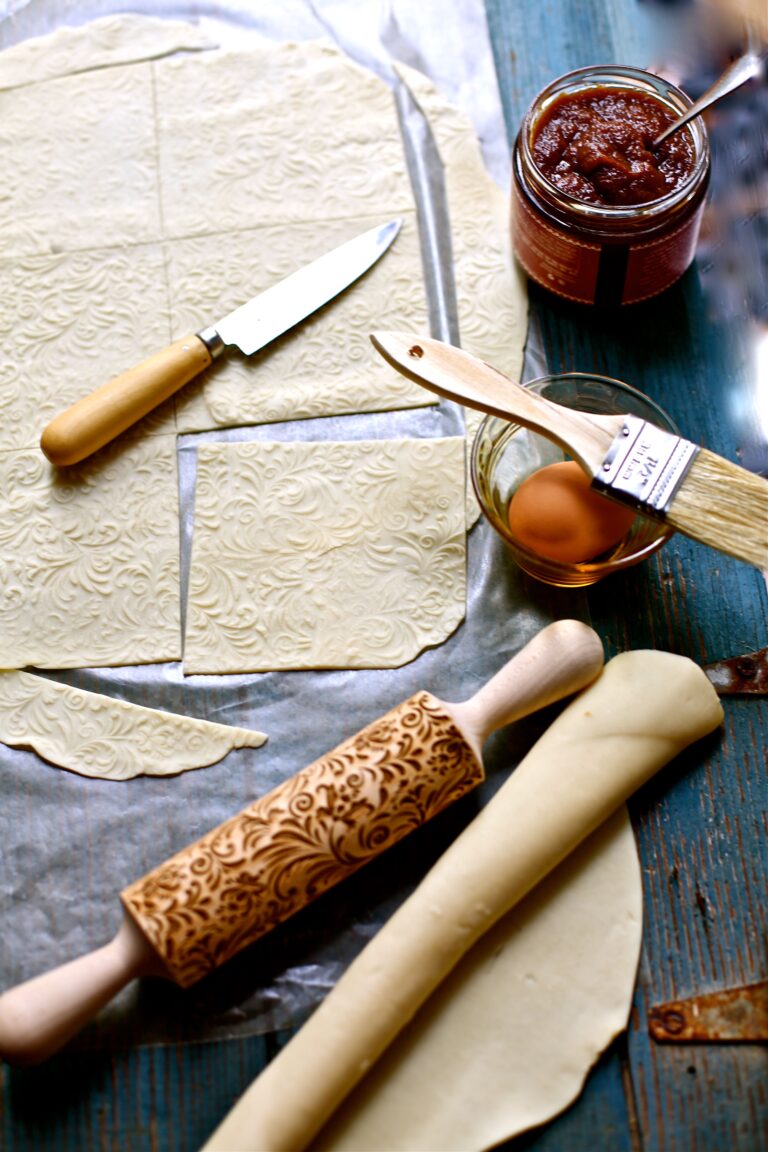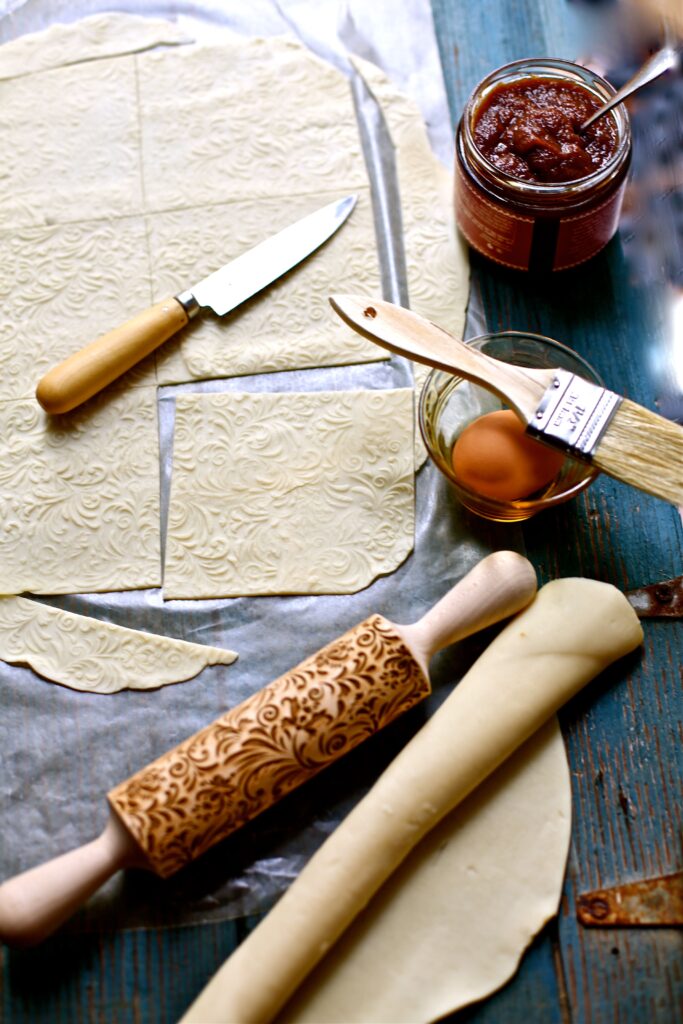 Don't know about you, but I'm trying not to freak out just yet with all the holiday stuff looming.
Baking, candy-making, shopping, parties, lunch dates, more eating, etc.
Don't you love this amazing rolling pin my friend got me on Etsy?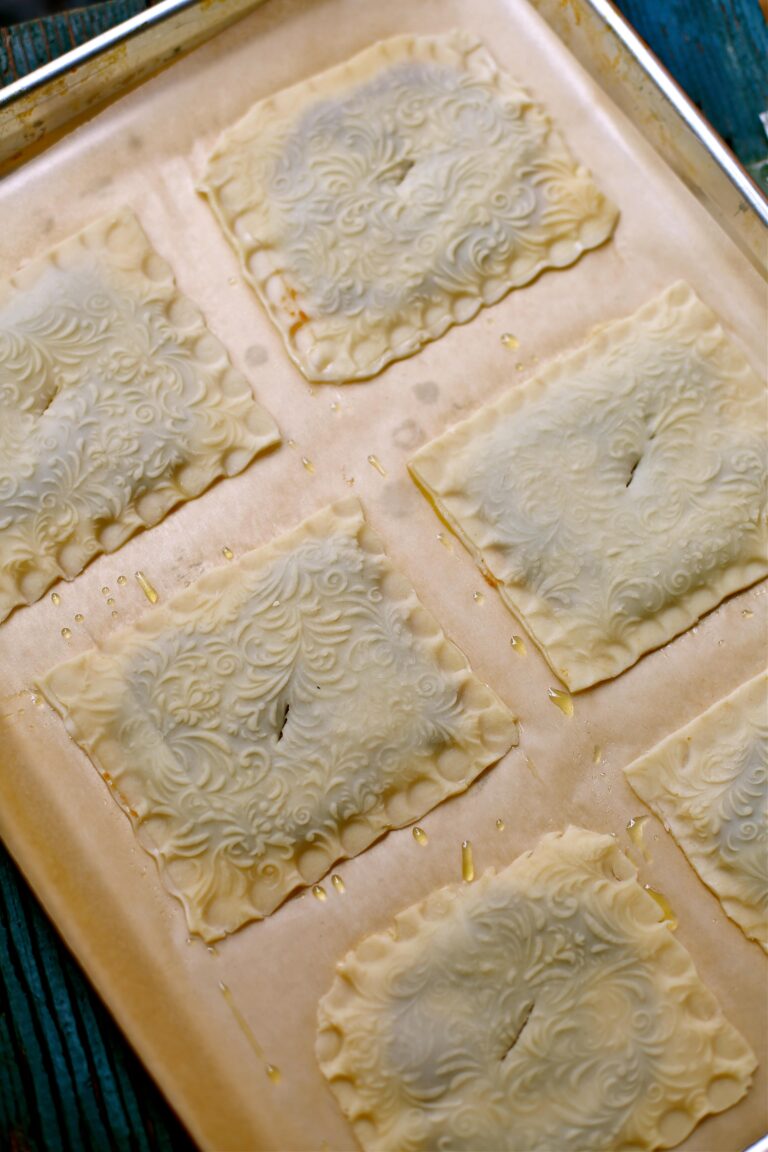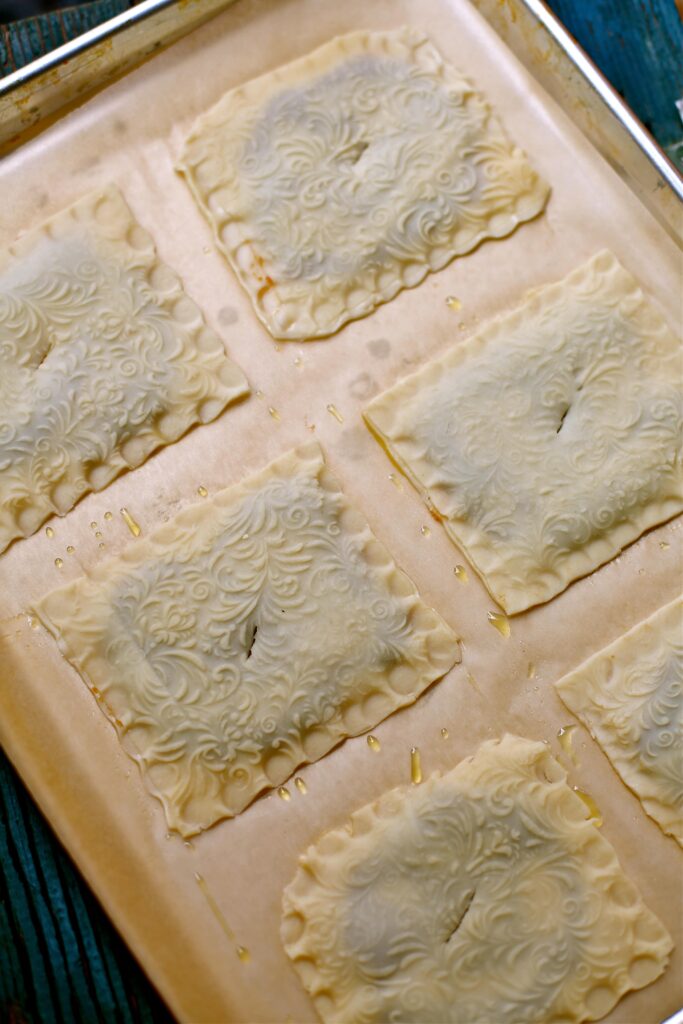 I've already been splurging at every turn, because this time of year – and yes, I know I'm a bit early – you get a free pass on all of it.
This is a great way to rationalize, and a totally acceptable strategy all the way til' January 🙂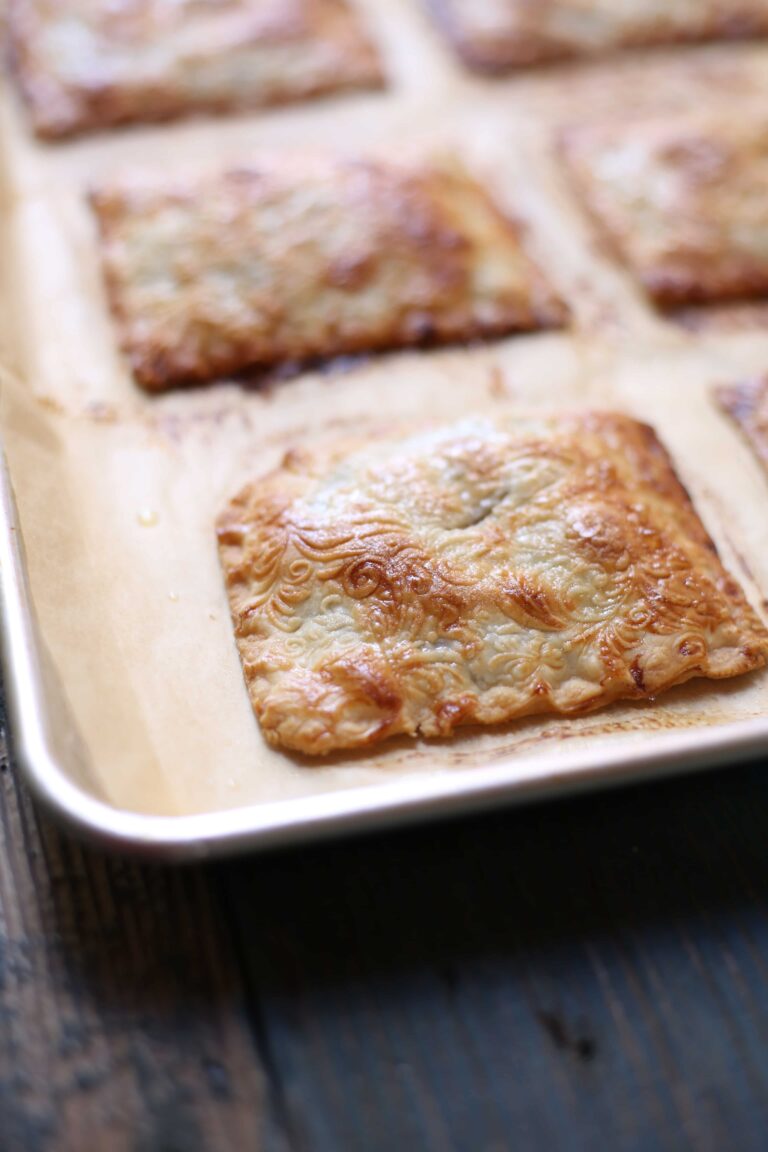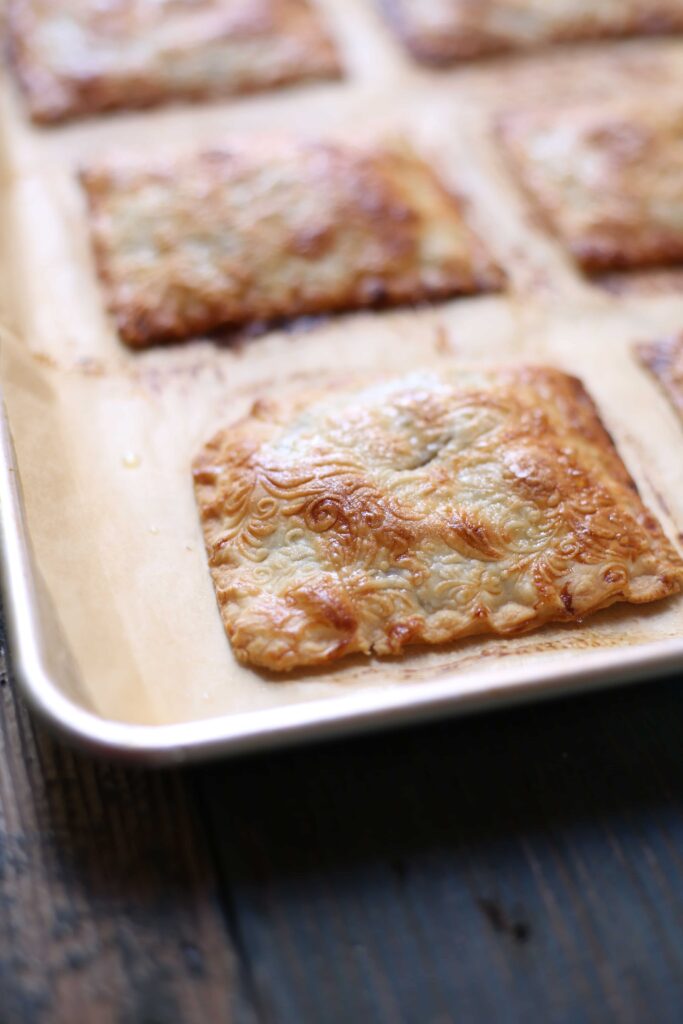 These Apple Butter Hand Pies are next-level from the grocery store variety.
As a kid I adored the strawberry kind with pink frosting and sprinkles, but desperately hated the dry, bland crusty edges.
Something should have been done about those.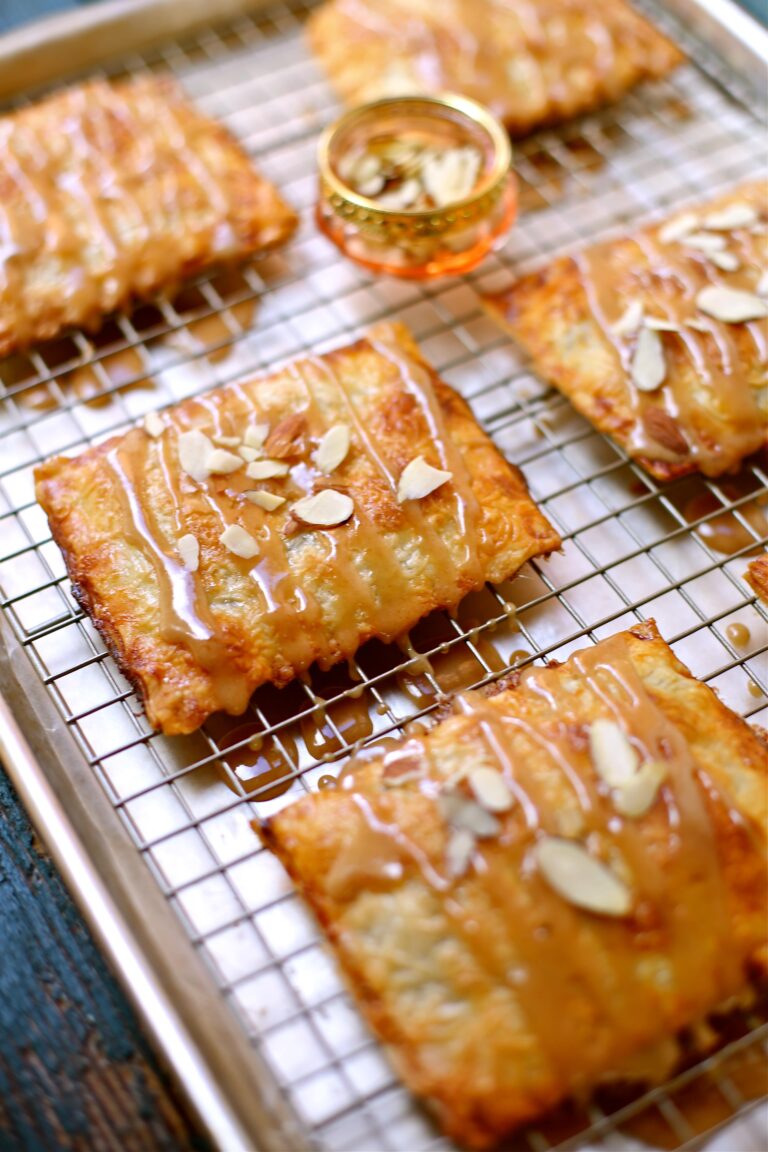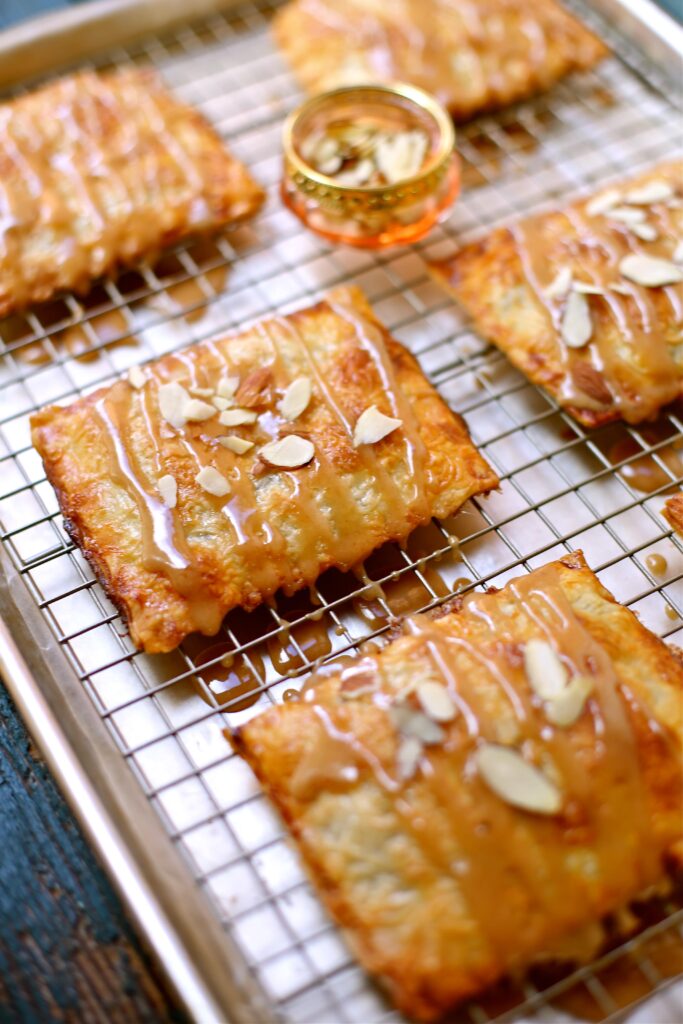 The beauty of these Apple Butter Hand Pies is they also happen to be fabulous with a scoop of vanilla ice cream 🙂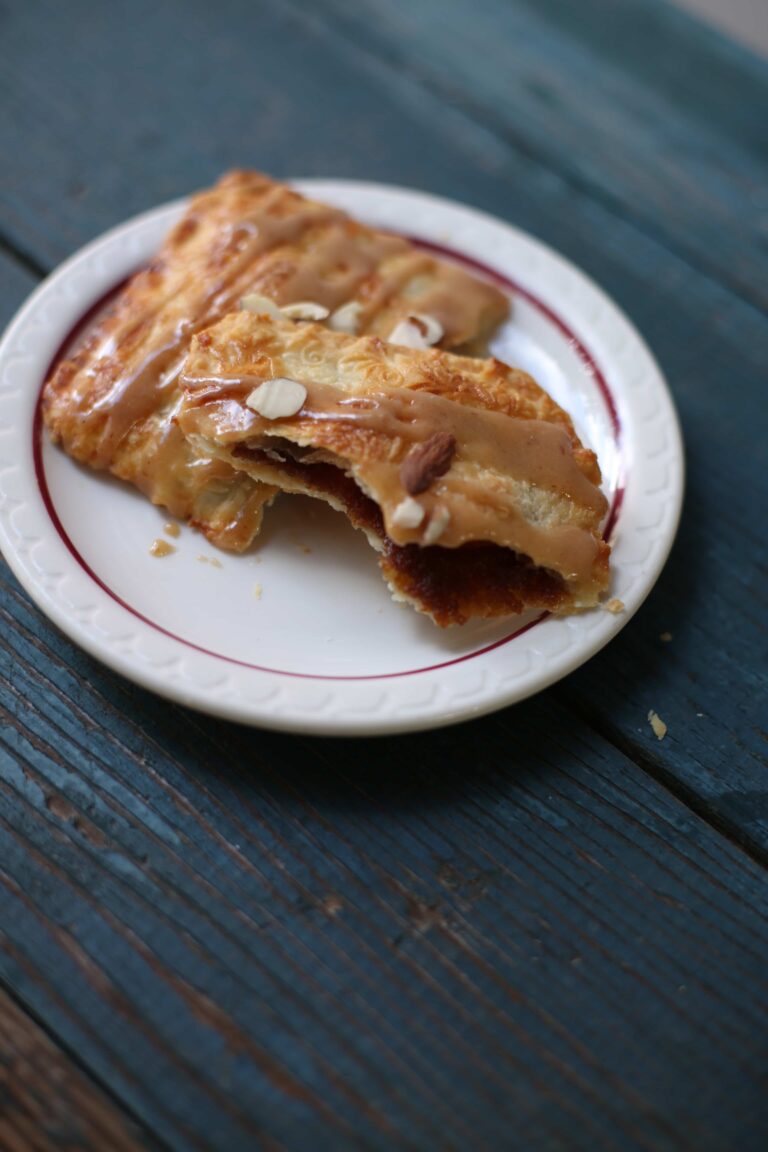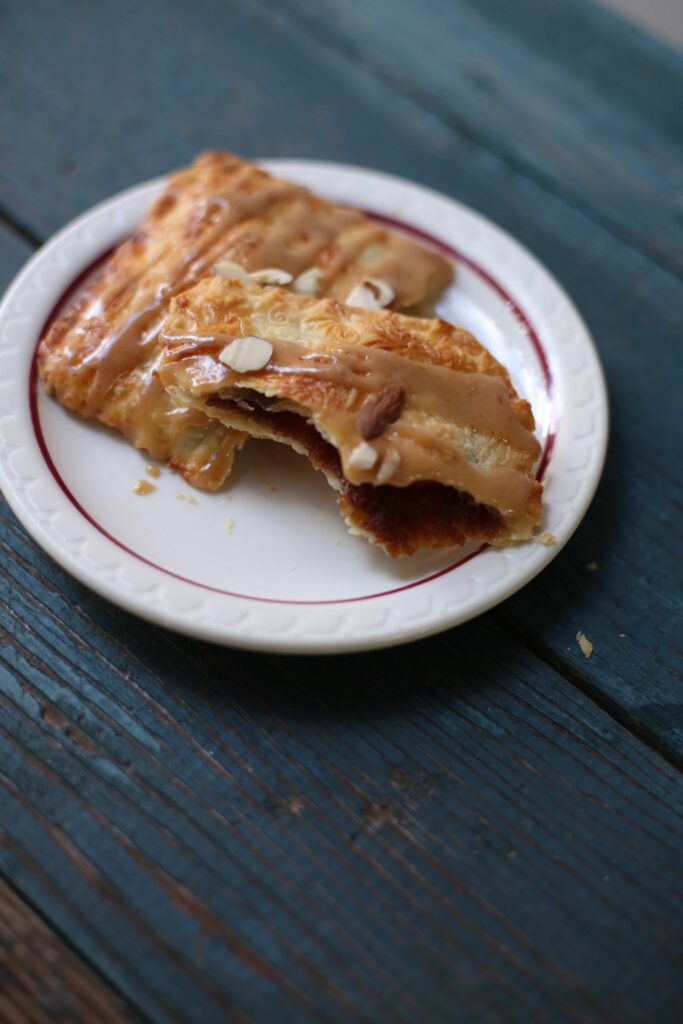 Also, I was forced to make these Apple Butter Hand Pies twice because my dog Junie tugged the dough off the counter and licked and nibbled one whole side the first time I made it.
She was trying to help 🙂
Here's a tip: make these Apple Butter Hand Pies ahead and pop them in the freezer before baking, then pull them out and bake whenever you want a warm little pie.
PIN THIS RECIPE FOR LATER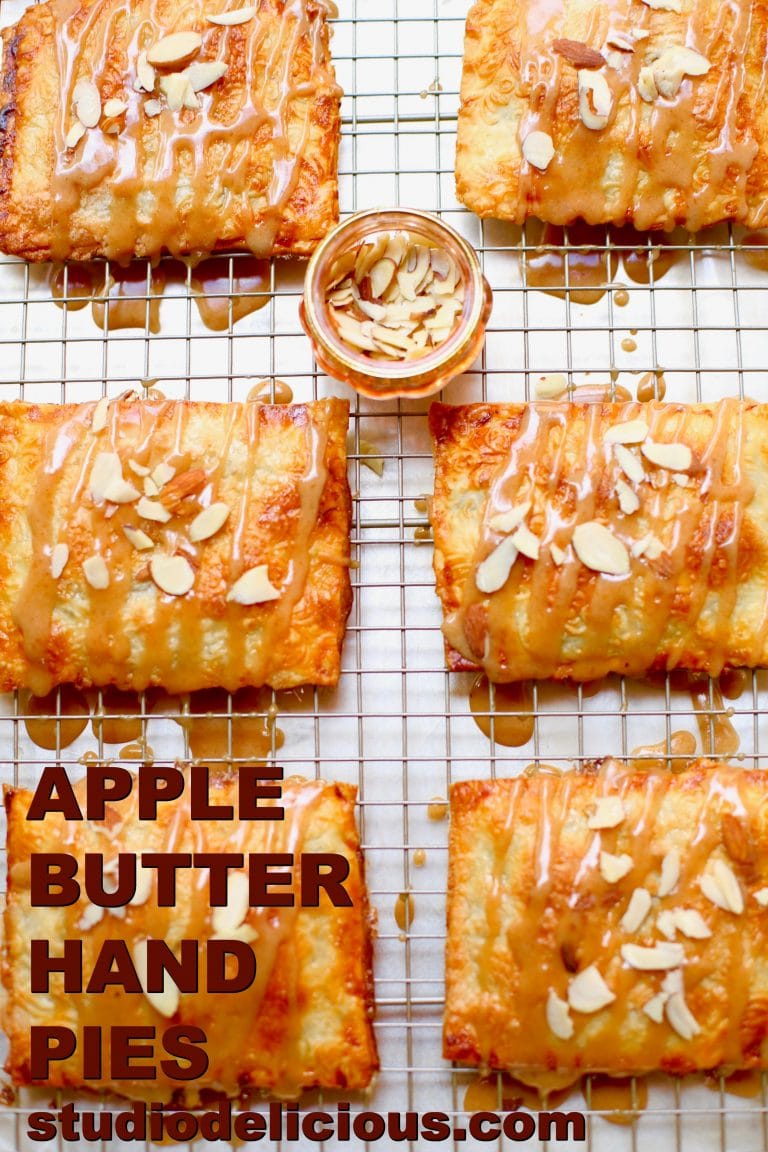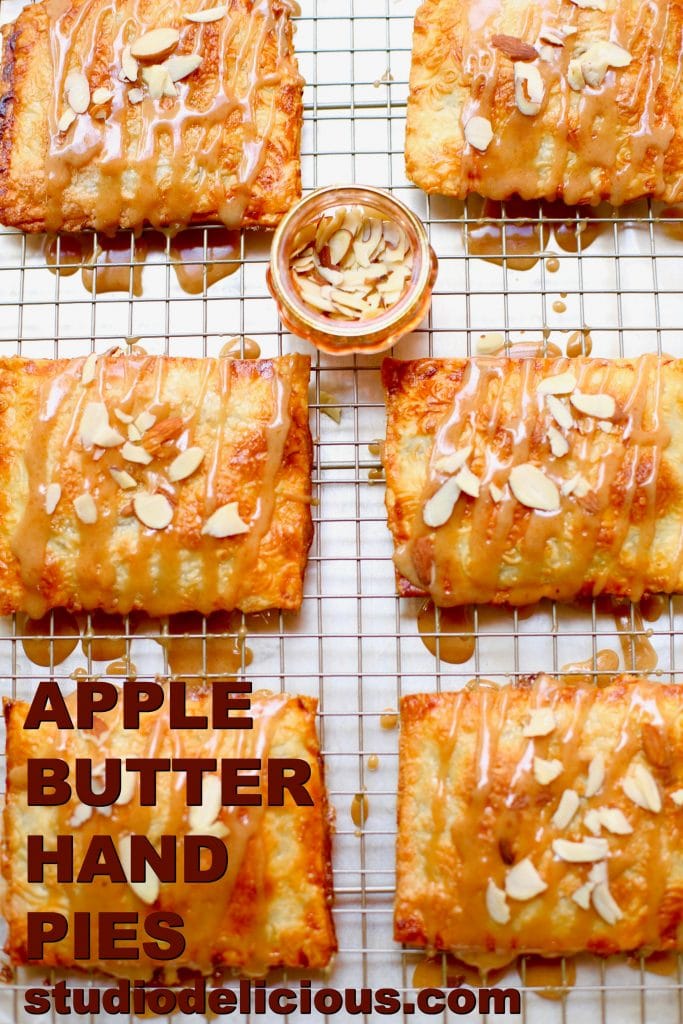 Ingredients
Makes 6 hand pies

Large baking sheet lined with parchment paper

note: I spread a little olive oil on the sheet with my fingers for extra insurance that nothing will stick

1

package

14.1 oz refrigerated piecrust

1

large egg

1/4

teaspoon

salt

divided

1

teaspoon

water

1/2

cup

apple butter

plus 1 more tablespoon for the glaze (note: I used Maple Apple Butter from Williams Sonoma)

2

tablespoons

fine

bakers sugar

Glaze:

1

cup

powdered sugar

2

tablespoons

maple syrup

1/8

teaspoon

salt

1

tablespoon

milk

I used plain almond milk

1

tablespoon

plus 1 teaspoon apple butter

2

tablespoons

sliced almonds
Instructions
Preheat oven to 425 degrees

Using a rolling pin, roll each of the two piecrusts on a lightly floured surface vertically into a 14" oval.

Trim and discard rounded ends, then cut each crust into 6 - 4 inch rectangles (squares) using a sharp knife. Use a patterned rolling pin on one side if desired.

Place 6 of the squares on the lined baking sheet.

In a small bowl, whisk together the egg with 1/8 teaspoon of salt and 1 teaspoon water.

Spoon 1 tablespoon plus 1 teaspoon of apple butter in the center of each square, smoothing out with the back of a spoon, but leaving about an inch of space around the edges.

Brush edges of the pastry with some of the egg mixture, and top each one with the remaining piecrust squares, pressing the edges to seal with a fork or back end of a spoon.

Refrigerate for 30 minutes.

Remove from fridge and brush the top of each pie with the remaining egg mixture.

Sprinkle the top of each pie with a teaspoon of fine sugar.

Cut a small line in the middle of each pastry to allow steam to escape.

Place in hot oven and bake for 20-25 minutes until golden brown. Cool on wire rack for about 15 minutes.

In a medium sized bowl, whisk the powdered sugar, maple syrup, remaining 1/8 teaspoon of salt, and 1 tablespoon milk. Add the apple butter and whisk with a fork until smooth.

Drizzle the glaze on top of each pie and sprinkle with sliced almonds.

Note: Unbaked pies can be frozen for a month. When serving, bake the frozen pastries in a preheated 425 oven for 25-30 minutes until golden brown.
Want more pie? Check out these other Studio Delicious recipes:
Easy Little Lemon Blueberry Pies
SOURCE: Studio Delicious adapted from People